Back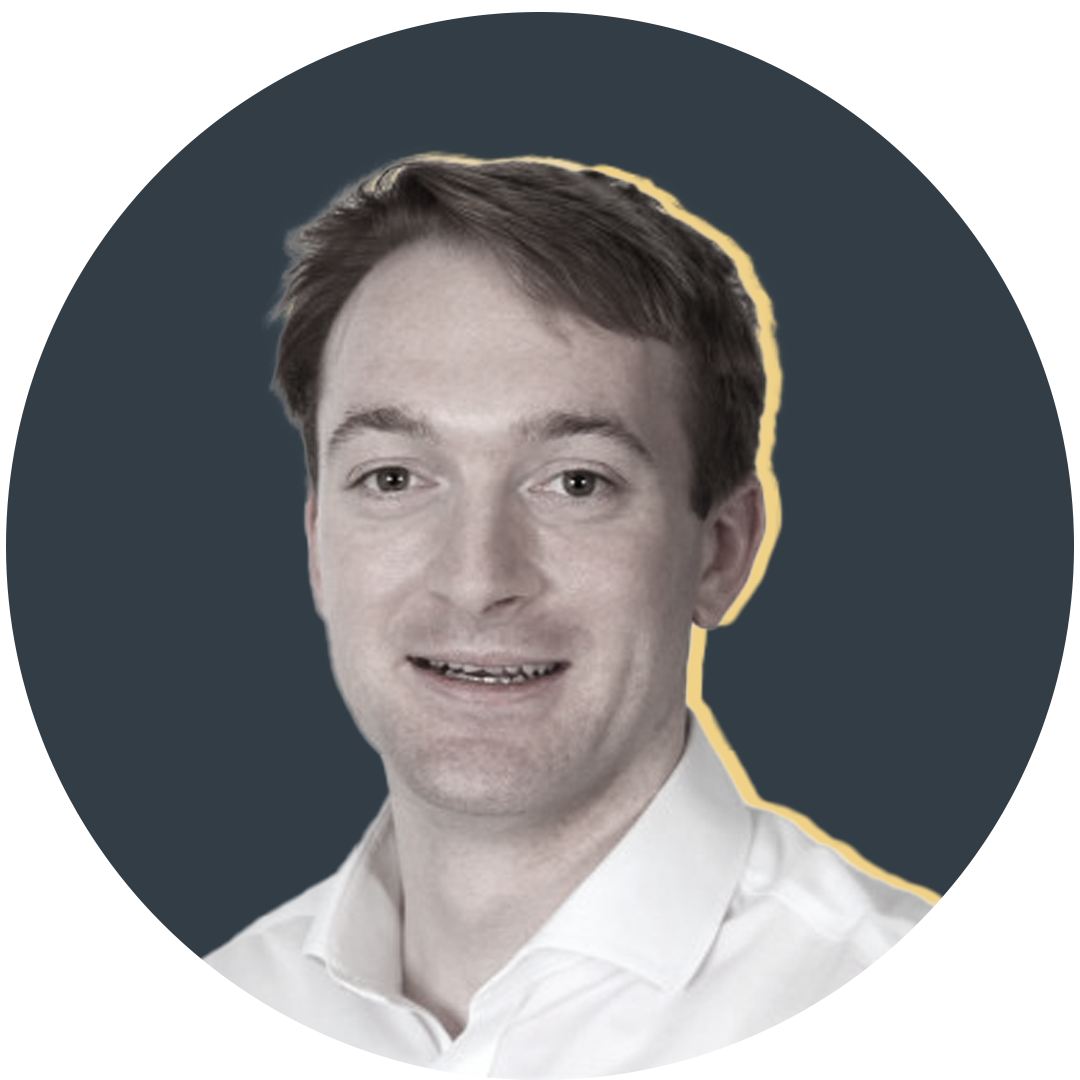 By Ben Wylie
Chalk and cheese
When the Highlanders and Reds run out at Forsyth Barr Stadium on Friday night, it will be the first time that domestic teams from Australia and New Zealand have gone head to head in 14 months.
After such a long time apart, there is much intrigue as to how the 10 franchises from either side of the Tasman will match up — especially with a particularly exciting crop of youngsters coming up through the professional ranks in Australia.

While the average age (weighted by proportion of minutes played) of all the players to appear in Super Rugby AU (26.0) was slightly higher than the comparable figure for Super Rugby Aotearoa (25.8), that figure was skewed by the veteran roster of the Western Force.
In fact, in the Reds and the Waratahs — two teams at opposite ends of the Super Rugby AU ladder — Australia will provide the upcoming Super Rugby Trans-Tasman competition with its two youngest teams by a considerable margin.

In truth, however, it is difficult to estimate how much a player base with such potential for growth will count for over the next six weekends.
Determining how to weight performances in one of the domestic competitions against those in the other in advance of the teams actually coming together on the field is a perilous task. The eye test is likely to simply confirm whichever pre-existing bias a viewer brings to the table: an assumption of Kiwi superiority, or a fervent belief in a green-and-gold resurgence.
Nonetheless, what we can do is look at trans-Tasman performances over the last decade or so to establish a reasonable baseline expectation for the upcoming competition.
As you might have guessed, things don't look too pretty for Australia: in every Super Rugby season since 2012, teams from New Zealand have scored more points than they have conceded against Australian opposition.
Their peak over this period straddled the 2016 and 2017 seasons, when they won 48 trans-Tasman games out of 52; their lowest ebb came between 2012 and 2013, when they managed only 23 wins from 42 games.

Over the last three seasons, Kiwi performance has stabilised in line with the overall average for this period: the five franchises won around 70 per cent of their matches between 2018 and 2020, with an average margin on the scoreboard of +10 points per game.
It is clearly a comprehensive advantage — but it's worth remembering that, if 2021 follows a similar pattern, this would amount to one or two wins by Australian sides in each round of Super Rugby Trans-Tasman action.
In addition to looking at historic results to set this baseline, we can also use match data from Super Rugby Aotearoa and Super Rugby AU 2021 to find out how teams from the two competitions may approach trans-Tasman play stylistically.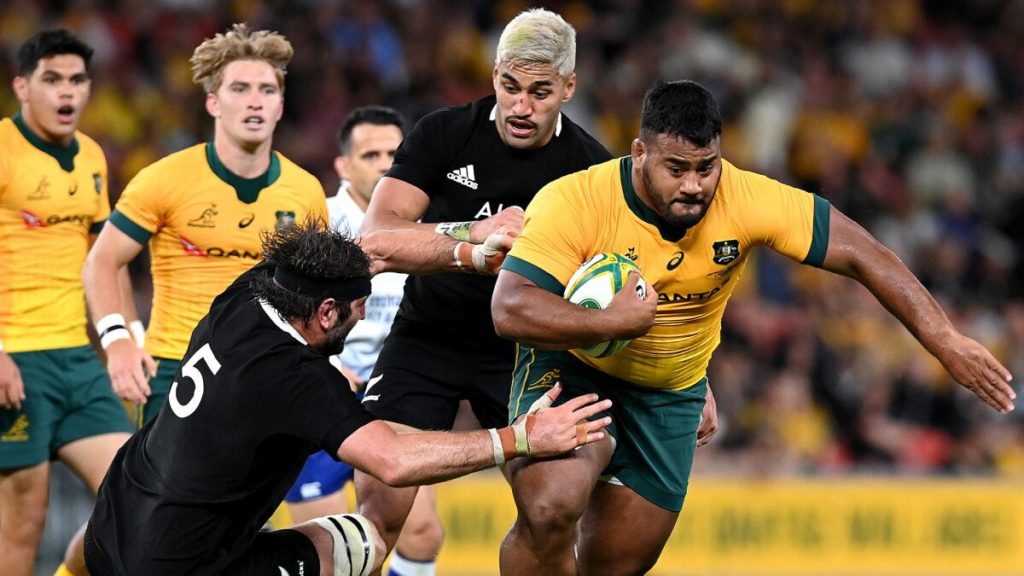 In short, according to data from ESPN and SANZAAR, there was significantly more ball-in-hand rugby and continuity of attacking play on display in Super Rugby Aotearoa than in Super Rugby AU this year.
The average carry in the Kiwi competition resulted in a gain of 4.0 metres, compared to 3.4m in Australia; there were clean breaks on 8.6 per cent of all carries, compared to 7.1 per cent in Australia; and players on the ball successfully completed offloads 7.7 per cent of the time, compared to a rate of only 6.1 per cent in Australia.
There was also more frequent kicking in Super Rugby AU (once in open play every 4.7 carries, compared to once every 5.2 in Super Rugby Aotearoa), more penalties were whistled (23.5 per game, compared to 22.5 in Aotearoa) and more scrums and lineouts set (41.2 total set pieces per game, compared to 38.1).
These numbers paint quite a clear picture: you can expect to see incisive running and excellent support play from the Kiwis, with the Australian sides focusing more on kicking for territory and their set-piece work.
Reds tighthead Taniela Tupou has been among the leading players in the world so far in 2021, and he is just one of a number of Australian props who are much more damaging with ball in hand than anyone the Kiwis will have encountered on their side of the ditch this year.
Nonetheless, beneath the headline figures there are a number of other interesting wrinkles to watch out for.
Reds tighthead Taniela Tupou has been among the leading players in the world so far in 2021, and he is just one of a number of Australian props who are much more damaging with ball in hand than anyone the Kiwis will have encountered on their side of the ditch this year.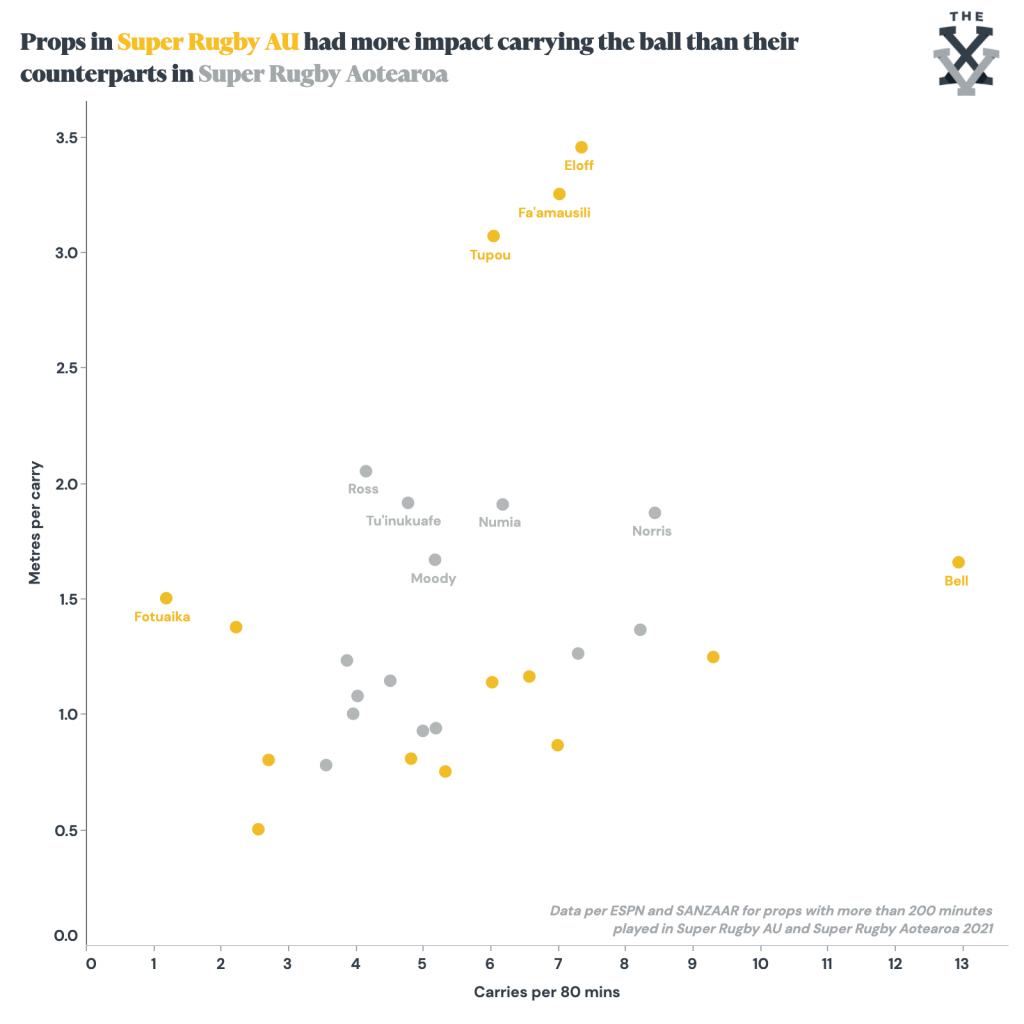 Overall, players in the 1 and 3 shirts in Super Rugby AU this year have carried for more metres on average than their counterparts in Super Rugby Aotearoa, beaten defenders twice as frequently and offloaded out of contact more than three times as frequently.
The Australian teams may not build their games around progressing upfield with ball in hand to the same extent as the five franchises from New Zealand, but the Kiwis will still need to prove that they can deal with this different breed of carrier if they are to win the battle up front.
Away from the tight exchanges, one of the clearest differences between backlines in the two competitions was that ability to offload the ball out of the tackle. Starting midfielders and outside backs in Super Rugby Aotearoa completed successful offloads on 8.8 per cent of their carries in 2021; in Super Rugby AU, the comparable rate was only 7.3 per cent.
And the performance of one Kiwi in the centres for the Rebels may leave the Australian teams slightly concerned about their ability to shut down this aspect of the New Zealand sides' game.
Stacey Ili started all 8 games at 13 for the Melbourne franchise this season, and was one of the best offloaders in the competition — despite not beating defenders all that regularly.
Richard Kahui, the 35-year-old former All Black currently playing for the Force, also ranks highly by this metric.
Ili was one of the better players in last year's National Provincial Championship in New Zealand when it came to releasing the ball out of contact. He completed offloads on 24.1 per cent of his carries for Hawke's Bay in 2020, while players in shirt numbers 11, 12, 13, 14 and 15 did so at an average rate of 11.6 per cent.
However, the Magpies did play the majority of their games in the weaker Championship division of the competition — and a number of the top midfield and outside backs from this year's edition of Super Rugby Aotearoa were away with the All Blacks for most of the NPC.
Hurricanes fullback Jordie Barrett, for instance, only played two Premiership games for Taranaki, but managed to complete 5 successful offloads on 12 carries in those appearances.
Taking all of this into account, it seems fair to assume that many of the backs that the Kiwi teams will bring to play in Super Rugby Trans-Tasman will be at least the equal of Ili (and Kahui) in this facet of the game — and may therefore cause the Australians some significant problems.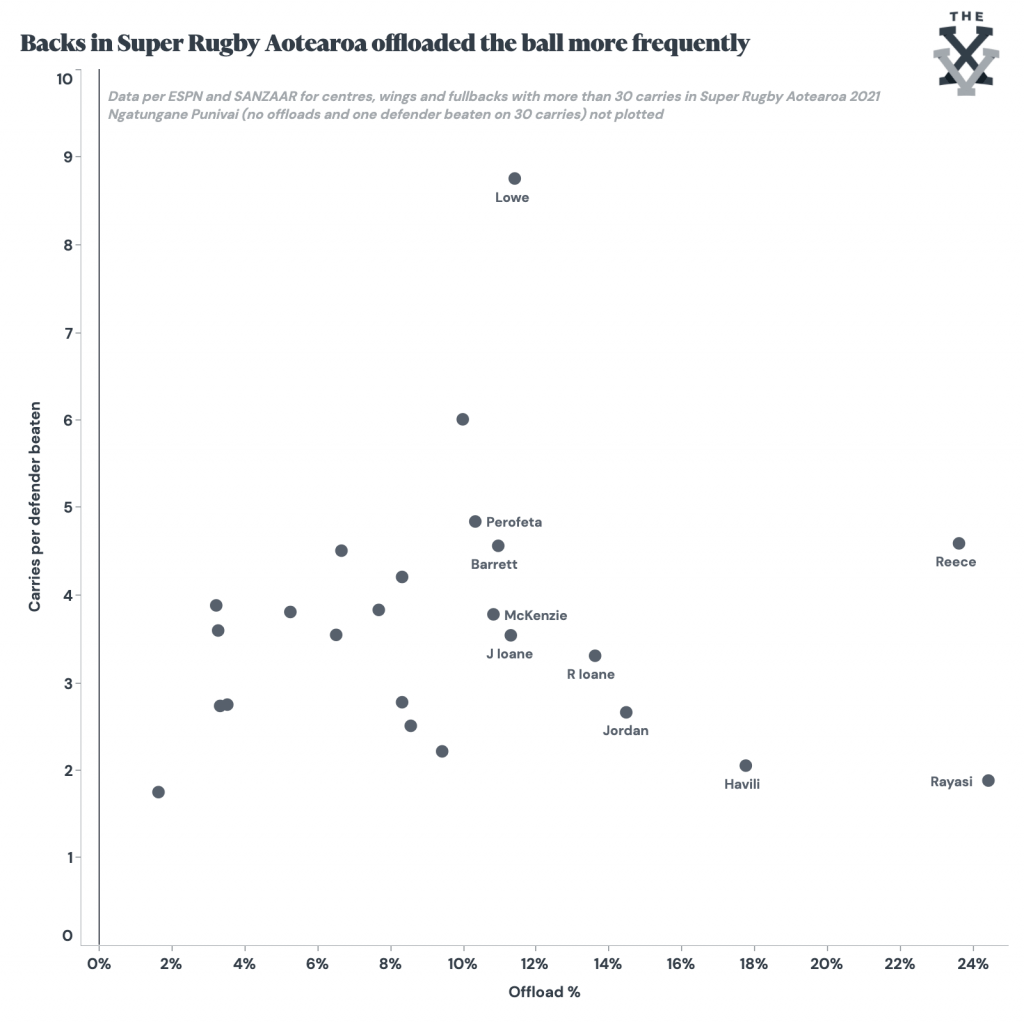 The temporary fracturing of Super Rugby into separate competitions as a result of the Coronavirus pandemic has made plain some of the differences in how elite men's rugby is developing in its constituent nations.
Teams from New Zealand consistently outperformed their Antipodean rivals over the last decade, and have continued to focus their efforts on attacking with ball in hand and creating continuity.
However, there is hope across the Tasman that the young players coming through their development systems — in particular, young, powerful tight forwards like Taniela Tupou — could lead to a reversal of Australian fortunes in years to come.
At the very least, the more kicking- and defence-focused strategies that their teams have been honing this year will provide a compelling contrast in style when Super Rugby Trans-Tasman gets going later this week.
More analysis from Ben Wylie