Back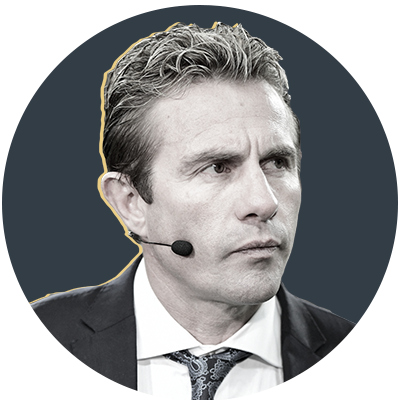 By Justin Marshall
Can this man make 2023?
The short answer is yes, it's entirely feasible that Aaron Smith could still be the All Blacks starting scrum-half in 2023 but it's going to depend on a number of factors – the most important of which will be his ability to maintain his desire and enthusiasm to play at that level, given he's already achieved just about everything in the game he can.
It's a position that comes with a high intensity and the aerobic and anaerobic demands are high, especially the way he plays – getting to so many rucks and getting there as quickly as he does.
But sustaining his fitness won't be a problem for Smith. I don't see that there will be a massive decline in his aerobic or anaerobic capacity between now and 2023. That's not really the area of concern as you get older.
The most challenging thing with age is the continuation of contact and its accumulative effect. The impacts you take at training and on game day – the body can't cope with that as much.
I was 36 when I finished. My mind was really fresh and vibrant and motivated to play rugby. But my mind was also negative about training week

Justin Marshall, ex-All Black
I was 36 when I finished. My mind was really fresh and vibrant and motivated to play rugby. But my mind was also negative about getting to the game and when I say getting to the game, I mean training week.
I was finding that really hard. Going to the gym at that age, you are not really seeing any great gains. You are topping up, plus after a game, the bumps and bruises are a bit more prevalent and when you are lifting weights, you feel that a bit more.
I asked the trainers if I could drop back my gym sessions to two-a-week simply because my body was telling me that it wasn't liking so much heavy lifting.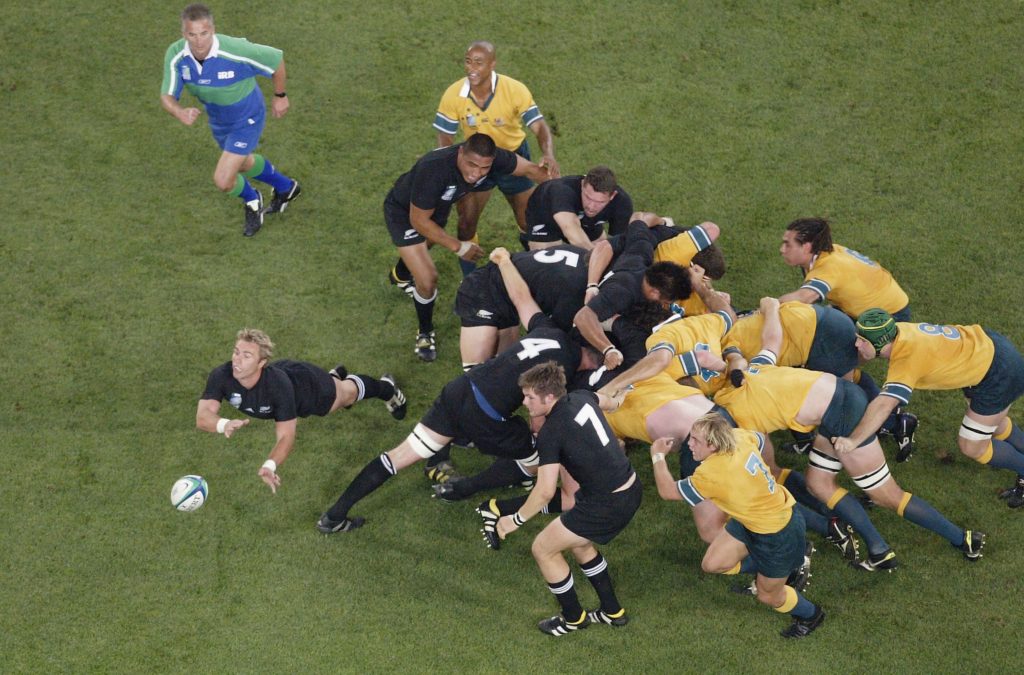 The second part that I found frustrating was that at training I started to get things like a tight-calf, or I would twinge a hamstring. The soft tissue injuries would happen more regularly no matter how much I warmed up.
That became quite hard to deal with and it affected my mind. If you look at Aaron now he's probably on that cusp of finding that his body might start reacting the same way because of the sheer volume of rugby he has played.
He seems to have got through his career pretty much unscathed. So he might be one of those players who is a bit of a freak, but in general that's what tends to happen, after maybe 15 years of hard rugby, the body starts to feel the volume.
If you look at Dan Carter, the last four or five years of his career, and that includes when he was still playing in New Zealand, he was either playing injured or getting injured a lot and that was just sheer quantity because he started when he was so young.
Carter was playing at No 10, sometimes even at inside centre, so he was playing in positions that came with a lot of contact. But if you look at the way Smith has been playing this year, he has been a lot more physical than he has in the past.
When you have Smith in your team you are happy to play off 10. He is there so quickly and rifling the ball out, defences don't have time to adjust. You say to him get the ball and rip it, rip it, rip it. Which is what the Highlanders have mostly done throughout his time there.
But then it becomes predictable and the Highlanders changed their shape and pattern this year. They did a lot more off nine. So it meant you would often see him as an assist last pass or second to last pace.
Smith is also now occasionally taking a few lateral steps to engage defenders. He had to bring the defence to him so he was letting the ball go once they were committed and that meant he was being hit hard.
What I know about Aaron [Smith] is that he is an absolute professional. He knows that his body is his livelihood
It really evolved his game and the balance with which he played was better, but it also means he was taking more contact offensively and that will have ramifications on the way his body is feeling.
There are more knocks and bruises and recovery becomes harder and then you have to remember that the Highlanders would have been training the way they play so he would have been hit more at training as well.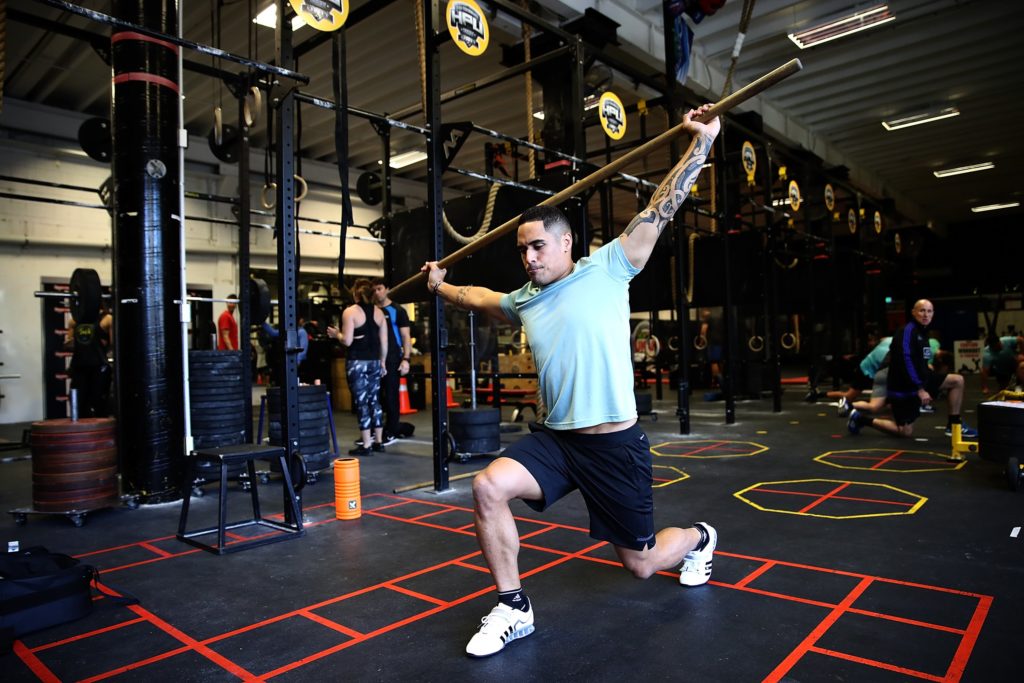 From what I have seen, though, and what I know about Aaron is that he is an absolute professional. He knows that his body is his livelihood and he is dedicated to looking after himself. He is very aware. He has taken good advice and he knows how to prepare and recover.
That's certainly not how things were when I played. We used to jump in the pool and have a bit of a splash around with a slight hangover on a Sunday.
By the time I finished in 2010 there had been some changes – you weren't just jumping in the pool. But now they have compression, recovery and a whole science built around recovery so they are better managed and they are also better managed on a Monday and a Tuesday as well.
The science has been really beneficial and if you are doing the extra stuff which I know he does, that will really help as well.
World class players do more. I did more than I was asked because I felt I had to work harder on certain parts of my game. So if I had a moment I would go down to the local park with a bag of balls and pass them against a post. I know that Aaron will be looking for that same edge because that's his mindset.
He'll also be operating in a progressive and relatively sympathetic environment where there will be opportunities to rest – miss a few games to enable him to manage himself through to the World Cup.
New Zealand Rugby makes sure those players who are getting deep into their career are being looked after which is not always the case in Europe. I played my last years overseas and the clubs I played for wanted every little piece of flesh of what they had paid for. I was pushed hard.
The final barrier for him will be his desire. Mentally, to keep himself going through to 2023, will be a big challenge
I did feel that Saracens were a little more sympathetic to my age and the amount of rugby I had played. But the French were different. They don't like being dictated to and as a high-profile signing in that part of the world they will try to get everything out of that asset.
They want you to be playing a lot and training so people can learn from you. In New Zealand you have less pressure in that respect, but the big problem is that you have fierce competition.
I know Aaron will want to be playing all the time. He will say he never wants to miss a game and doesn't even want to be on the bench.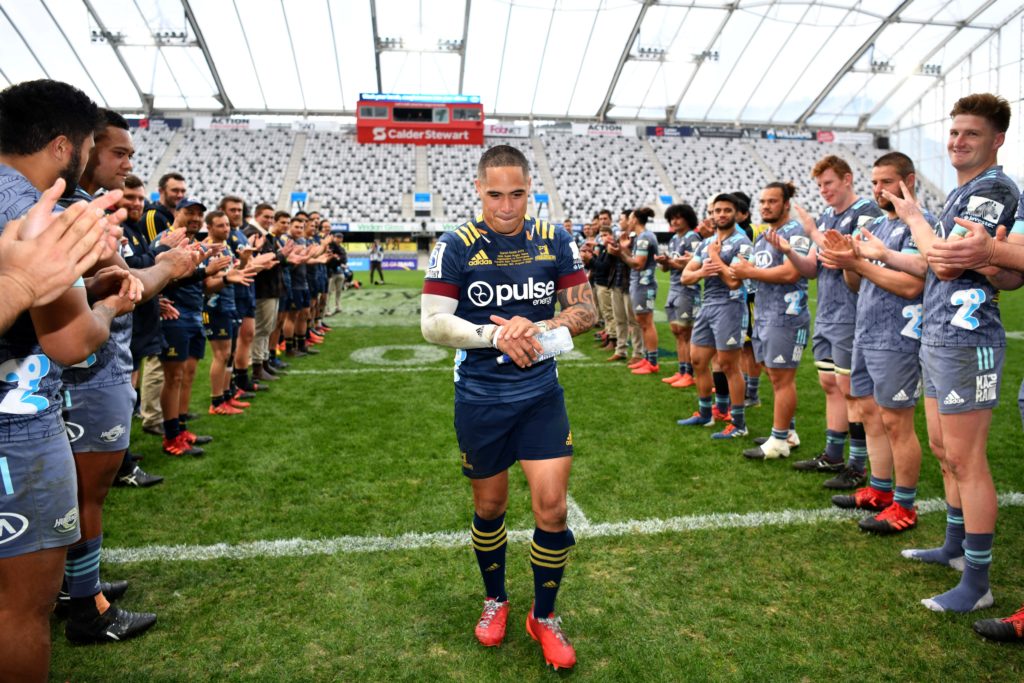 I found that resting didn't help me. It motivated me because I could see what I was missing out on and I felt revitalised mentally, but you can't replicate the consistent volume of playing and your body and mind get used to it.
The final barrier for him will be his desire. Mentally, to keep himself going through to 2023, will be a big challenge. I faced that as well when I was thinking about my career plans in 2004.
I had been to two World Cups and had won Super Rugby plenty of times with the Crusaders. But the Lions were coming in 2005 and that was a massive motivation for me. I knew I wanted to play in that Series and that was a big driver, but I didn't think I would be able to make it to another World Cup in 2007.
He's won a Super Rugby title. He's won a World Cup and he's played in a Lions series. He'll also win 100 test caps, so he's pretty much done everything he can do in the game.
So my question is can he stay motivated for that long? If you don't have that real mental drive you fall away. You need to find something to get you out of bed between now and 2023 but if I was a betting man, I would say he will overcome all of these hurdles and be playing in France 2023.
If you've enjoyed this article, please share it with friends or on social media. We rely solely on new subscribers to fund high-quality journalism and appreciate you sharing this so we can continue to grow, produce more quality content and support our writers.