Back

By Jim Tucker
Bolts from the blue could reinvigorate Wallabies
Eddie Jones loves a cricket analogy with his rugby and nothing better than bowling the first mystery ball of the season at the selection table.
Australians are waiting with bated breath for his first flipper or wrong 'un on Sunday when he unveils his first Wallabies training squad of World Cup year.
The master coach draped England's 2016 tour of Australia around "Bodyline" as a way to explain that his side had to do things differently for victory. Winning 3-0 was certainly very different.
Jones, 63, has long said hanging up his coaching clipboard for life on a Barbados beach and a spot of cricket watching is his dream finale. That will again have to wait. He's already shaking things up. Predecessor Dave Rennie chose 44 players for his training camp on the Gold Coast in January just before he was sacked.
"Usually, it's squads of 42 or so being selected. We're going to buck the trend a bit and keep it tight at 33 and maybe two or three rehab players," Jones explained on his weekly EDDIE podcast on Friday.
"I want players to really value being in the Wallabies and I want players to want to win for the Wallabies, not just be selected."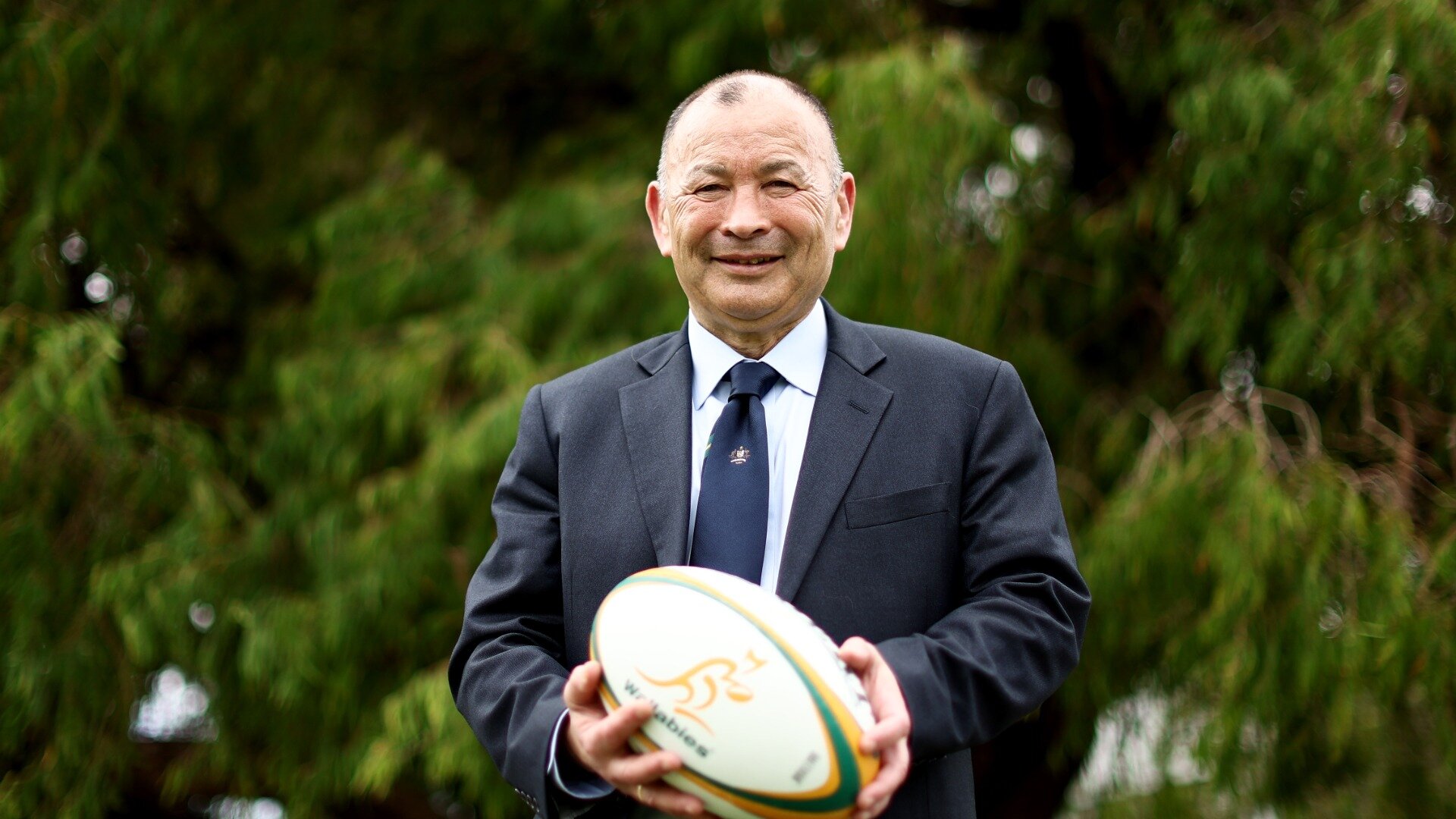 Will Jones reshape his back row look beyond staples Rob Valetini, Michael Hooper and Pete Samu and 2022 discovery Langi Gleeson? That's a big question with the new contenders including workaholic redhead Brad Wilkin, the hard-on-the-ball Melbourne Rebels openside, or Queensland Red Liam Wright, who has pilfering, lineout-winning, tackling and leadership nous but a less explosive game.
Uncapped ACT Brumbies halfback Ryan Lonergan is another to have made big strides early in the season. Brumbies flyer Corey Toole, a sevens series graduate, is on the small side but that's less relevant when he's so fast that players 10kg heavier are eating his dust.
Blonde-haired Rebels flyhalf Carter Gordon is shaking up the pecking order at No 10. On form, he has to be in Sunday's squad. The experienced duo of Quade Cooper, still earnestly rehabbing, and Bernard Foley are both in Japan for now.
Gordon, 22, grabs games and controls them. He defends strongly in the frontline, has a sharp pass when he doesn't crab sideways to throw it and he can thump the ball as a kicker. He's still a novice but Jones will want to see for himself.
With top props Taniela Tupou and Angus Bell out long term, Jones will likely pick a project prop.
Don't imagine that the three-day mid-April camp is going to be all meetings over coffee and low-fat muffins. Jones hasn't got that much time.
Teenage weapon Max Jorgensen (NSW Waratahs) is a silky, skilful winger-fullback. Jones knows quality. He picked Henry Arundell for an England debut at 19 and will take a look at Jorgensen at 18.
Tom Lynagh (Reds), another teen, might just have the best passing and kicking mechanics of the young No 10s in Australia. The physicality of the game and nailing his covering tackles are still areas in which he has big improvements to make.
Don't imagine that the three-day mid-April camp is going to be all meetings over coffee and low-fat muffins. Jones hasn't got that much time.
This is his only gathering of contenders before the Wallabies muster for real to prepare for the July 8 Test against South Africa in Pretoria.
He'll have the whistle blasting at this camp in full-on sessions, even with Super Rugby Pacific games either side of it. The Queensland Reds and Wallaby-loaded ACT Brumbies have byes after the camp so there'll be no holding back.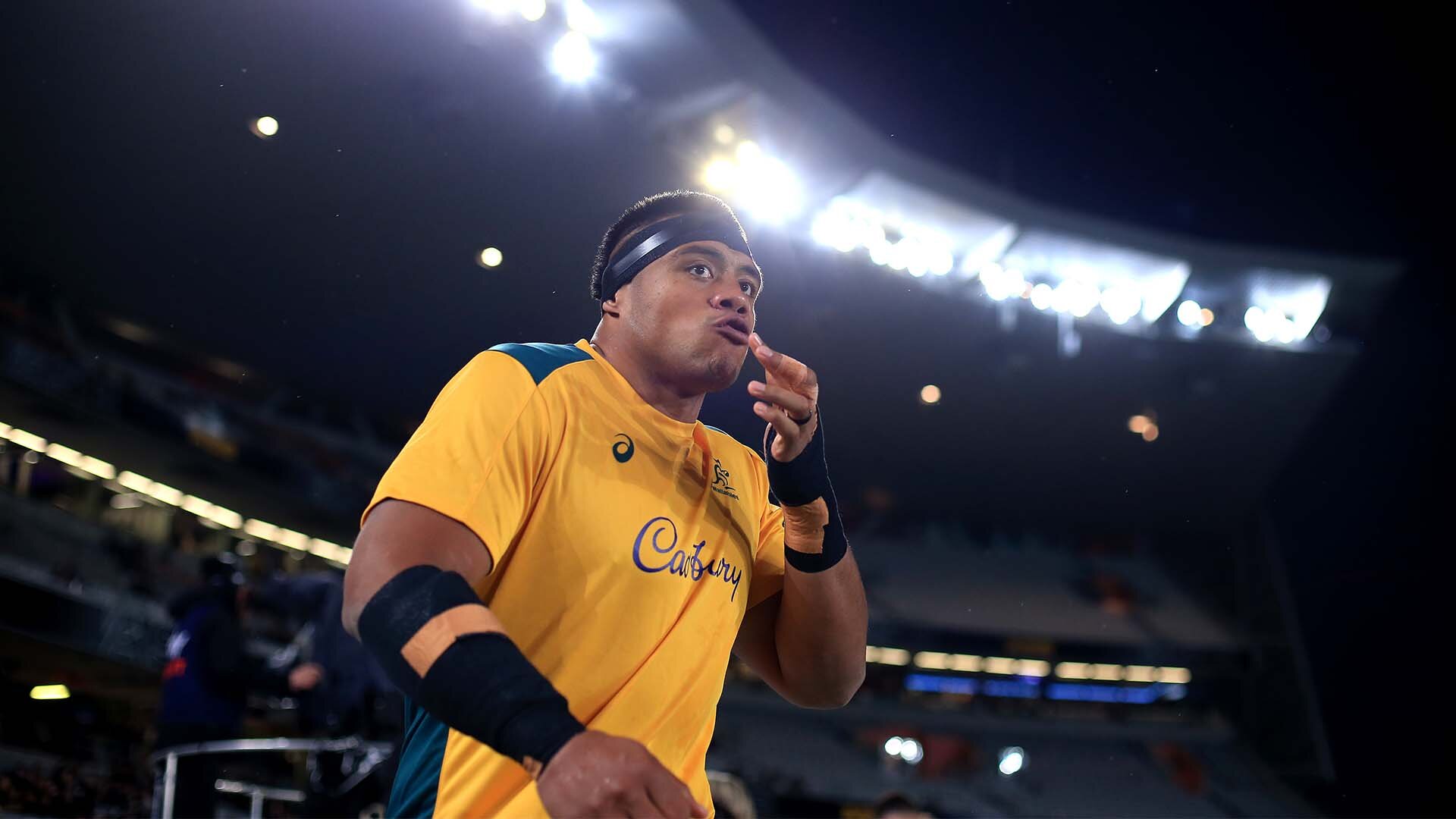 Jones hasn't picked his Wallabies captain yet. He might have a fairly firm idea but he's never been in a 2023 Wallabies environment to watch which senior players are most respected, who delivers messages best, who connects a squad or who actually looks like the perfect skipper.
The camp will serve many purposes so there will be a few picks where Jones has to gauge whether his methods can turn latent potential into gold.
On that score, you'd expect former rugby league winger Suliasi Vunivalu to get picked even if his three-season rugby career has been a myth-or-marvel riddle.
He's a fast, dominant 1.92m winger with supreme aerial skills and finishing ability at his best. He can also be a hum-drum figure who sits on his wing seemingly without the capability to get involved.
"The three-day camp is the only one (before the Wallabies muster before Pretoria). It's a chance to test players," Jones said on the podcast.
The next group is the bottom five players … The way they conduct themselves on and off the field will be crucial to success

Eddie Jones explains his coaching mantra for the World Cup
"I've had no face-to-face contact with the players on the field. A big thing will be seeing how they adapt to a new playing style.
"We'll be looking to do things slightly differently in attack and bring in a new defensive system (under former rugby league player Brett Hodgson). There'll also be a social gathering to see how everyone interacts and mixes outside provincial groups."
Jones explained, in part, the 33-man selection puzzle for the World Cup in France.
"First, you pick the best 15 players. For each country, that will be pretty straightforward," Jones said.
"The next group is the bottom five players. They're the five blokes who are going to be the best teammates. They might not even play or just have a cameo role at the World Cup.
"The way they conduct themselves on and off the field will be crucial to success … That's how hard they work at training, being the connector of people, how they mix, how they stay positive and so on."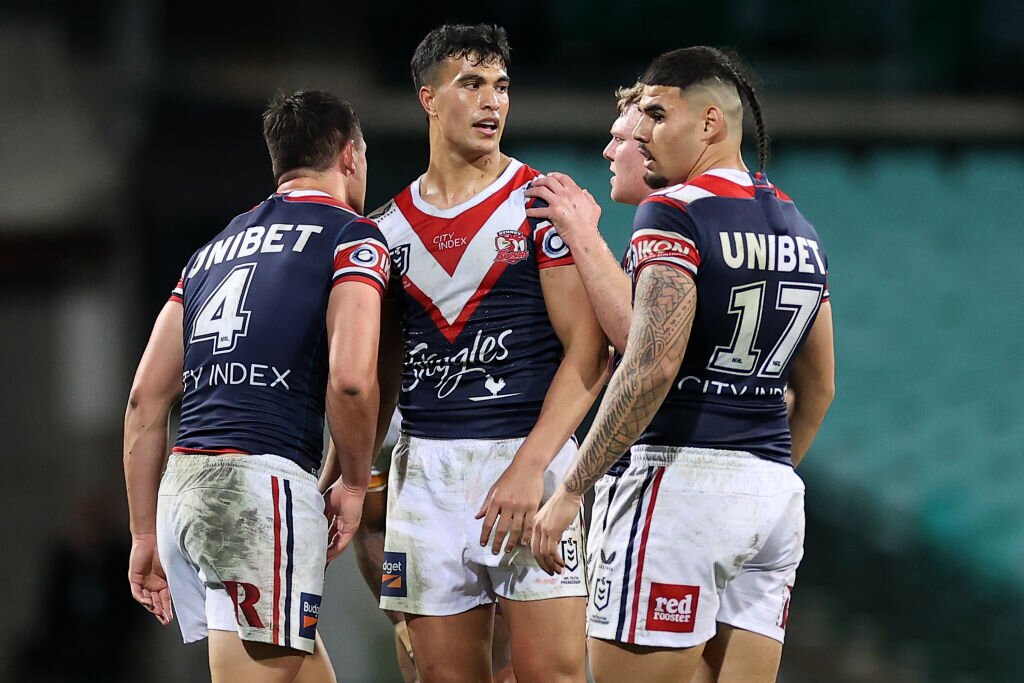 The biggest story in Australia's two rugby codes this week has been the signing of boom youngster Joseph Suaalii by Rugby Australia for three years from late 2024 to the end of 2027.
Suaalii made his debut for the Sydney Roosters in the National Rugby League competition at just 17 in 2021.
The NRL paints the case as "poaching". RA just as strongly pitches it as a "welcome back" to the game that Suaalii excelled at through high school. They are shelling out a reported $1.6 million per year for him and have already got a chunk of that back in massive publicity.
"From a national coach point of view, it's a positive. Joseph is not available until 2025. Someone else might be sitting in the chair by then," Jones said with a wry crack at the volatility of Test coaching.
"All I'm interested in is picking a squad for April and the first Test against South Africa in Pretoria."