Back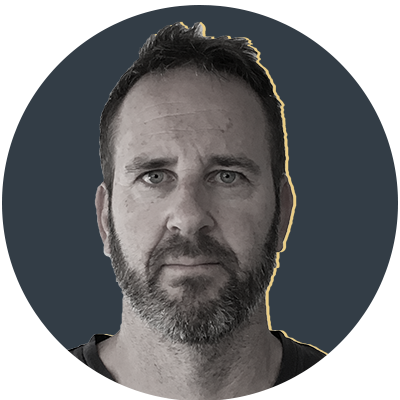 By Patrick McKendry
Blockbusting Ethan Blackadder making all the right moves
Early last month, as Jason Ryan continued his preparations in his role of assistant coach to Fiji a couple of days before their test against the All Blacks in Dunedin, the Crusaders forwards coach was asked about Ethan Blackadder's qualities on the occasion of his first test start, one week after his debut as a replacement in New Zealand's victory over Tonga.
Ryan is close to Blackadder – which is not surprising given the pair's ties with the red and blacks in Christchurch – so his comments were always going to be positive, but there was a line in his reply which strikes as particularly relevant given the loose forward's performance in his start against the Springboks in Townsville last weekend, an effort that must have put him extremely close to earning a start ahead of Akira Ioane for the rematch on the Gold Coast on Saturday.
"One thing about Ethan is that he's very positive in all situations," Ryan said. "He's just unbelievably tough – mentally and physically. He'll work harder than anyone and never give up. I think he'll shake up a few selection battles around that No 7 jersey. He'd be great against a team like South Africa too. I'm really rapt for him.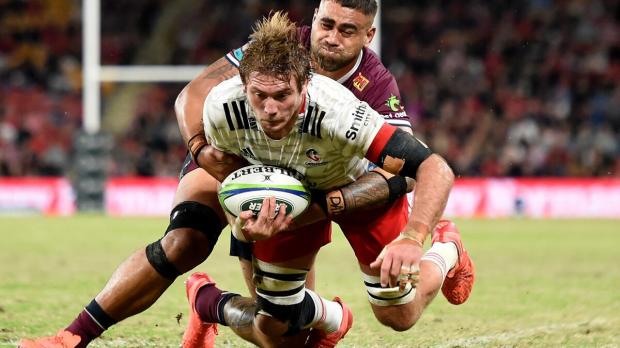 "He prides himself on getting the detail right on his game and his analysis on the opposition. He's always trying to get better and it's a point of difference for him. Another is his phenomenal work rate, and he's really grown his game around his ball skills – catch, pass and offload game. He's got reward for that."
Of all the selection battles among the All Blacks this week, Blackadder must rank as the unluckiest because, as Ryan said, the 26-year-old has quickly evolved into a loose forward that appears tailor-made for a team like South Africa.
He's unlucky because other changes have been rung, with Anton Linert-Brown back from three weeks off due to a hamstring injury to start at centre, Brad Weber named at halfback with TJ Perenara pushed to the bench, and wings George Bridge and Will Jordan dropped from the match-day squad entirely. Rieko Ioane will start on the left wing, with Sevu Reece returning to the right.
Blackadder, the son of former All Blacks loose forward and skipper Todd, doesn't fit into the traditional mould of a New Zealand No 7.
Unlucky, too, because Blackadder was probably the All Blacks' best forward on a difficult evening against the Boks. A beneficiary of a late reshuffle last weekend after Luke Jacobson fell ill – he was initially named on the reserves bench for what turned out to be a narrow 19-17 victory over the Boks – Blackadder was thrust into the No 7 jersey, with skipper Ardie Savea moving back to No 8.
It was a late but serendipitous change, because although Jacobson's breakdown efficiency and unique running lines would have challenged the Boks, and will presumably do so on Saturday in his role as No 8, Blackadder's work-rate, particularly on defence, was nearly as valuable to the All Blacks as Jordie Barrett's very late intervention off the tee.
Blackadder, the son of former All Blacks loose forward and skipper Todd, doesn't fit into the traditional mould of a New Zealand No 7. He's not hugely quick, although neither was Richie McCaw. He's clearly adaptable, though, and he makes up for that lack of top-end speed with anticipation and a diesel engine that never stops; again, shades of McCaw there.
Given Sam Cane is about to return from a long-term chest injury, Blackadder's long-term future is probably more suited to blindside flanker, a position which Akira Ioane has a good foothold on since his arrival in Australia for the Rugby Championship, albeit one which looked far less secure after he was nullified by the South Africans in Townsville.
Blackadder, in only his fifth test, was one of the few All Black forwards to enhance his reputation last weekend, and there were suspicions that he had done enough to be selected ahead of Ioane on the Gold Coast. Instead, with Dalton Papalii still out with a hamstring problem, Savea will wear the No 7 jersey, with No 8 Jacobson getting his chance to play the Boks for the first time and Ioane retaining the No 6 jersey.
Blackadder's sheer bloody-mindedness may have shuffled him to near the front of the loose forward queue in terms of starters, but coach Ian Foster, in explaining his selections for the team's final test in Australia before their Northern Hemisphere tour, said the Crusader still had a significant role to play in terms of lifting the intensity of the test after last week's failed to get out of second gear. Foster also hinted that the Blackadder's work-rate and disregard for his own safety once on the field may have played a part in the decision. Either way, his form has put pressure on all of the other loose forwards to deliver and that's no bad thing in of itself.
"He's been great, but he's also a very physical rugby player. He's had two big games in a row… against different sides," Foster said.
He rips right in and he will do anything for the team. You see it at training. There are often scuffles between him and other players when he is not named in the 23, because he is going that hard.

Codie Taylor on Ethan Blackadder
"I think one of the talking points or one of the strategies is when you look at our bench. We've brought George Bower in, we've got Asafo [Aumua] coming in, Ofa [Tuungafasi], we think, will be better after a couple of hit-outs after a big long break, and I thought Patty [Tuipulotu] was good off the bench. With Ethan now, we've got a forward bench with a plan to go on in that last part of the game, after five tests in a row, with plenty of energy and enthusiasm. There's a strategy around that and you could probably put TJ [Perenara] and Damian [McKenzie] in that same mix."
Alongside Jordie Barrett, and to a lesser extent Akira Ioane, Blackadder has already been a big All Blacks' success story of this tour. He is self-assured yet almost painfully modest, and he clearly is a popular member of the group. Blackadder also has surprising skills for a man who stands 1.9m tall and weighs more than 110kg; an All Blacks video released a few weeks ago after the squad first arrived in Australia showed Blackadder kicking a dropped goal with his left foot from more than 40m out.
"In terms of a bloke, he is a great man, he is one of those guys you would want to go to war with," Crusaders and All Blacks teammate Codie Taylor said last week.
"It's not a great thing, but he would probably be the first one to jump on a grenade. That's his mindset when it comes to everything.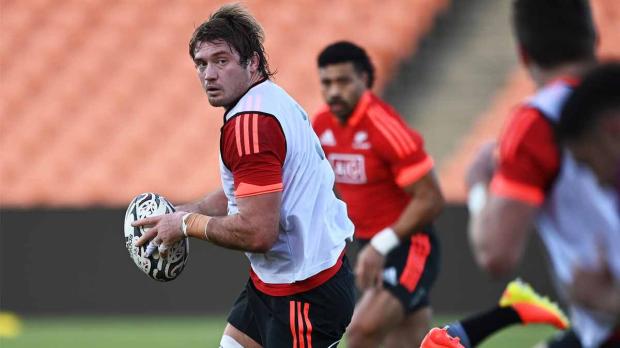 "He rips right in and he will do anything for the team. You see it at training. There are often scuffles between him and other players when he is not named in the 23, because he is going that hard.
"That's just him," Taylor added. "I have so much respect for that. I love him as a bloke. He is a bloody top lad and I know everyone else in the team feels the same."
It all adds up to a compelling package, one that the All Blacks selectors will be quietly excited by.
Blackadder showed with his performance in the 100th test between New Zealand and South Africa that very little fazes him, and with some big tests coming against big men wearing the red of Wales, green of Ireland and blue of France, in particular, Blackadder, troubled by injuries in the past but with a toughness to overcome them like most challenges put in his way, could be the breakout star of the show for the All Blacks this year.