Back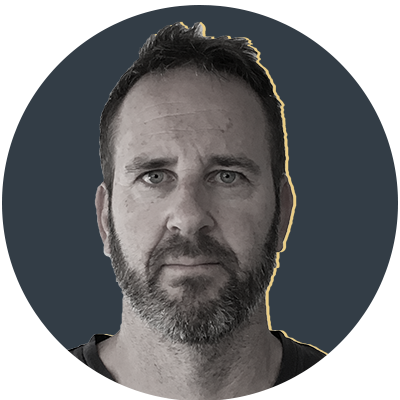 By Patrick McKendry
Better never stops
Crusaders forwards coach Jason Ryan has spent the last week looking for ways his pack can improve.
He, like the team's other assistant coaches, was under instruction from head coach Scott Robertson during his side's Super Rugby Aotearoa bye to find the adjustments, however small, his side can make to evolve into the all-powerful, all-conquering team they want to be.
Finding improvements in a team laden with All Blacks and with a remarkable recent run of success is not an easy job, but Ryan says it's a necessary one.
In a candid interview with The XV, Ryan said the defending champions hadn't been truly tested in their four matches in 2021, and that he and his fellow coaches were determined to apply the blowtorch in training to ensure they were ready for that stern examination when it does arrive.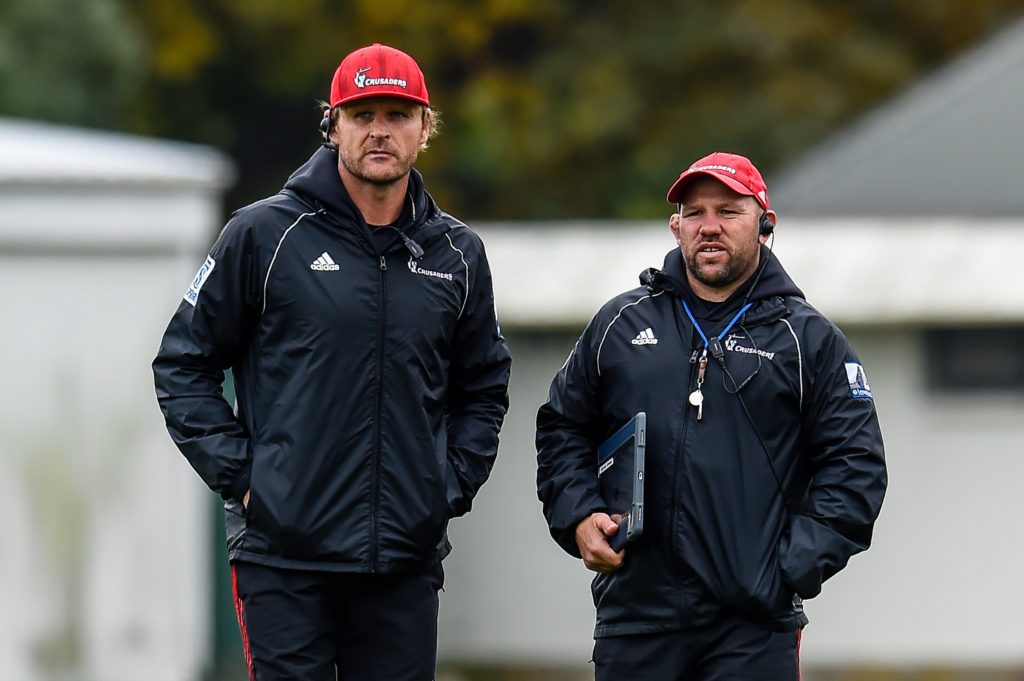 While wary about talking the Crusaders up too much after their perfect start to the season, Ryan acknowledged the value of his squad's huge depth which meant even their most experienced and decorated players had to play well in order to hold their places.
He also lifted the lid on his side's scrum training techniques and the surprisingly low number of scrums they do in practice. Determined to focus on quality rather than quantity, the Crusaders do only four live scrums per week, a number likely to surprise current and former tight forwards of all ages around the world used to slogging it out in all conditions for far longer than that.
"It has to," Ryan says when asked whether his pack could improve. "I'm going through that now on my week off and challenging myself. Razor puts it on all of us coaches to come back and show a couple of key areas where we can evolve and get better. You don't want to be changing things that are working, either. I often use the golf analogy – if a golfer changes his swing too much he forgets how to hit the ball. I know we have to get a lot better and the boys will be determined to come in and do that."
Prompted on whether his pack provides not only the platform for a talented backline including Richie Mo'unga, Jack Goodhue and all the others, but also the belief, he replied: "We've had a good start to this competition. The belief comes from competing at training. We put these boys under immense pressure at training and that helps their belief. We need to keep doing that because there have been little parts of games where teams have put pressure on us. But I don't believe we've really been put in the hurt locker and had to respond yet. We have to keep doing that [driving standards under pressure] because it will come."
As for the scrum training which may seem surprisingly light given how effective the Crusaders' set piece is, Ryan said: "We put a lot of work into individual techniques, first and foremost – making sure guys understand their bodies and how to generate the most power as an individual. We come together as a forward pack and work on micro blocks – we might have hooker, look, loosie, so we split the scrum in half. 
You don't want to be changing things that are working, either. I often use the golf analogy – if a golfer changes his swing too much he forgets how to hit the ball.

Jason Ryan on how the Crusaders continue to improve in increments
"We build those connections and do a lot of scenario work and problem solving. I'll do some random stuff and make some calls against them as though I was the referee – they won't be happy with it but it sets them up to succeed.
"We only do four live scrums a week. But we do a lot of technical stuff to set us up so that when we do those four lives we're into it, and if those four lives are re-sets, too bad, we're into lineouts. I give them four and only four. We pride ourselves on being really accurate. We don't want re-sets in a game and we don't want them in training. If all four scrums go down, tough luck, and if we go on to lineouts and all the front rowers are shitty, I say, 'well, you should have sorted it out'. It puts some ownership on them and I think that's good.
"We want to get the ball out and into Richie Mo'unga's hands. The days of hitting the scrum machine constantly and doing 30-minute scrum sessions – they're not things I've done. I'd rather the boys were really sharp with a big focus on quality."
Within Ryan's portfolio comes proven All Blacks such as Scott Barrett, Sam Whitelock, Joe Moody, Codie Taylor and those a level below, including Mitchell Dunshea, Quinten Strange and Cullen Grace, along with up-and-comers such as loose forward Ethan Blackadder who, back from injury against the Blues at Eden Park recently played with an incredible commitment and intensity.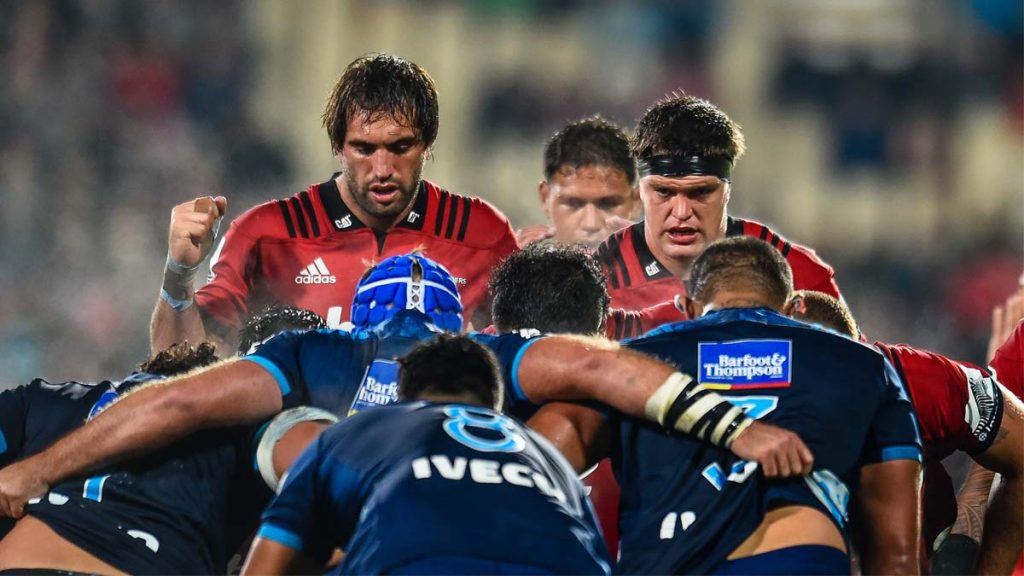 It is a pack which has swept all before it this season, including the highly-touted Blues' pack who many thought would threaten their supremacy, particularly in the set piece, given the inclusion of All Blacks front rowers Ofa Tuungafasi, Karl Tu'inukuafe, Alex Hodgman and Nepo Laulala in their match-day squad.
"Guys like Mitch Dunshea and Quinten Strange – this is their fifth year now," Ryan says. "They're All Blacks and have learned from the best. We have Scott Barrett and Sam Whitelock, and Sam is playing phenomenal rugby because he has to. Codie Taylor is playing phenomenal rugby because he has to because Brodie McAllister is right there. That's healthy as well. And Ethan Blackadder – he has a phenomenal mindset and a massive ticker. He does his homework and loves it."
A couple of early scrum penalties at Eden Park went against the Crusaders in the visitors 43-27 victory which didn't appear as clear-cut as the final scoreline, but Ryan refused to acknowledge they were marginal decisions from the match officials.
"I never feel that. Look, when you've got two big scrummaging packs, undoubtedly the best two in the country, it's always going to be like a boxing fight. You won't win every round. It was always going to be toe to toe. The Blues are a big pack to shift. I think overall there was some pretty good consistency.
"There was a lot of chat and hype before it. They have a lot of All Blacks, as we have… we treated them with a lot of respect, just like we do every forward pack. This one just had a bit more flavour in it."
We have Scott Barrett and Sam Whitelock, and Sam is playing phenomenal rugby because he has to. Codie Taylor is playing phenomenal rugby because he has to because Brodie McAllister is right there.

Ryan on the healthy competition in the Crusaders' ranks
Asked whether the hype building over the Blues' pack helped with the Crusaders' motivation, he replies: "We're always motivated to play. Like every team we've got the big target on us. We love that, we see it as a big privilege. That's where we want to live – the more pressure the better. I guess there was motivation for both teams. It was a game that had been put off for so long; the country had been waiting for it. I think the world had because I had a couple of coaches I know overseas text me saying 'shit, it's going to be a great contest and a big battle'. I think what's exciting is that both teams will get a whole lot better as well. So, it's good for the game."
And while the Blues' set piece was effective against the Crusaders, they couldn't cope with the visitors' driving maul. Like a many-headed hydra, the Crusaders have an array of attacking weapons they can call on when one is neutralised.
"It's an area we put a lot of work into," Ryan said. "We made a couple of adjustments pre-season with how we do that so to see the boys get a few rewards was pretty satisfying. It's an area we're passionate about. We've changed a few things which we think may be a point of difference but we've got to keep evolving because we know the team that wins the comp evolves the most.
"It's just an area we have a lot of pride in. We have different KPIs that we target on all areas of our game; lineout attack, top quality ball and scrums. It's no different to any other area. The boys set the target and I challenge them on it. We see it as a big part of our identity as a forward pack and we see that as a bit of a point of difference about how Crusader forward packs are, I guess."
Asked whether the Crusaders have ever conceded a try from a lineout maul under his direction over the last five years (the interviewer couldn't recall one), Ryan responds: "Maybe, I'm not sure. I'll have to look a little bit further."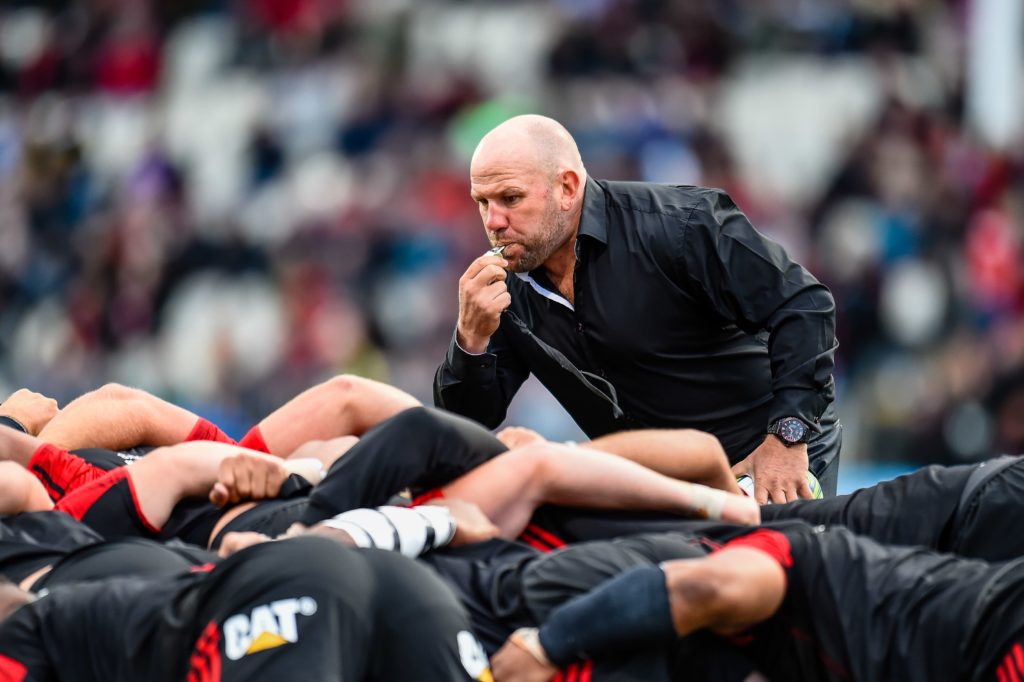 Clearly that record isn't something he wants to shout from the rooftops lest it become another target for another opposition team. It appears to be a modest approach in keeping with a man who took the road less travelled in terms of his journey to the Crusaders.
Ryan, who never played the game professionally (although he did play 180 games for Christchurch's Sydenham club), has worked with Robertson for the past 10 years, starting with Canterbury in the Mitre 10 Cup and including the New Zealand Under-20s (he has also worked with the Black Ferns) and continuing at the Crusaders when Robertson took over in 2016.
While at Canterbury, Ryan took a chance and resigned from his full-time job as an importer of Australian mining and drilling equipment into New Zealand's West Coast because he was being forced to take too much time off work.
Now he helps others find value of a different sort because the former front rower's reputation has risen along with the man known as Razor. The pair have enjoyed an incredible amount of success built on their players, no matter their experience levels, making the most of their many talents and Ryan's contributions shouldn't be underestimated. 
Like every team we've got the big target on us. We love that, we see it as a big privilege. That's where we want to live – the more pressure the better.

Ryan says the Crusaders thrive on pressure
"I cut a bit of a different track to most coaches," he says, adding: "Razor gave me a chance and I'm really thankful for that. I came from nowhere so I owe him a lot. We're both very different and I think that's why we work well together. It's coming up 10 years that we've worked together. He takes you on a journey. He'll have a vision at the start of the week in terms of where we want to go and sometimes you're not sure where that is, but you're in.
"He's unique. It's hard to sum him up because he has a lot of skill sets. But he takes a lot of pride in getting players in the right mindset and setting them up to succeed and feeling safe in the environment. He wants you to be your own personality as a player and coach because he has his own personality, he's not trying to be anyone else."
Ryan, who last year worked with Fiji coach Vern Cotter as a forwards coach, a role he will continue until the 2023 World Cup, says he doesn't have any current aspirations to be a head coach but would like to challenge himself with a Tier One level side at some point.
It's not difficult to join the dots and suggest he would join Robertson at the All Blacks or another international side, and the interested parties are likely to be growing given the pair's continued success.
"Yeah, who knows? I'm pretty committed to the Crusaders at the moment. All coaches have aspirations to getting to the top with whatever team that is. I just want to be the best forwards coach I can. I want to do a good job with the Crusaders – I'm going through negotiations at the moment and I'm pretty keen to stick around, but there are opportunities and you have to look and do what's right."
More stories