Back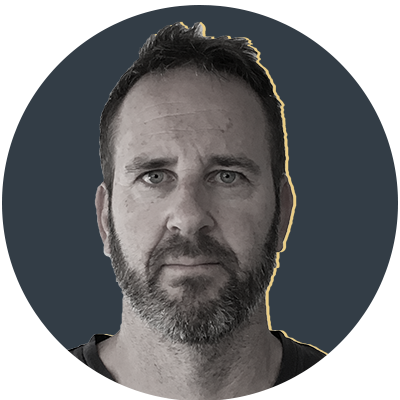 By Patrick McKendry
Best yet to come for Scott Robertson's Crusaders
If we assume that all professional rugby head coaches are optimists, that they believe they alone are suitable to mould a team and get it to play to its potential all the while developing depth underneath the match-day 23 (no matter the traps sport has a habit of setting), and that the ebullient Scott "Razor" Robertson is just about the most optimistic of them all, there will be precisely no one surprised at a line in today's statement declaring he is staying at the Crusaders that "the best is yet to come".
Of course he'd say that.
He's won five Super Rugby titles in a row, including two Aotearoa competitions, a derby-only bash-fest which must rank as the toughest domestic competition in the world and which all who are closely involved in agree is not sustainable due to the collateral damage – mental and physical – to the players. 
This is a man who took over an underperforming franchise in 2017 and who helped them to their first Super Rugby victory in nine years with a win over the Lions in Johannesburg. It was the first time a Super Rugby championship had been won on South African soil by a team not from South Africa. He is the first to win a title as a player and a coach. On winning percentage, he's the most successful coach at Super level in the 25 years of the competition.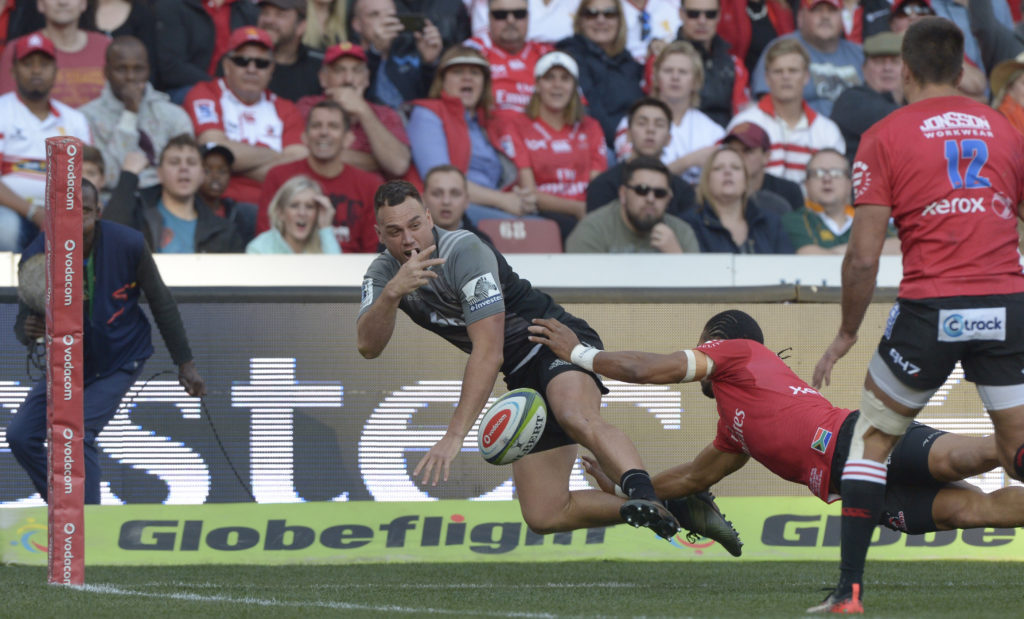 A sole "failure" during his time at the Crusaders came in the recent Super Rugby Trans-Tasman competition, which the red and blacks began a week after their Aotearoa victory over the Chiefs and in which they remained undefeated over five weeks. They didn't qualify for the final due to points differential. The Blues, the Crusaders' traditional rivals, won it. Robertson is likely to be happy for them but the lack of one piece of silverware will remain an itch that won't be scratched until the new season kicks off early next year.
For Robertson and the Crusaders, the best probably really is yet to come because of its academy system, a finely-tuned machine that takes in raw talent and potential and mostly sends out players that not only survive in the Super Rugby environment but thrive in it.
When you think about the Crusaders in the All Blacks' match-day 23 for the test against Fiji in Dunedin this weekend; Codie Taylor, Sam Whitelock, Ethan Blackadder, Richie Mo'unga, David Havili, George Bridge and Will Jordan and what they have in common: a relentless work ethic and excellence in the basics, well, the academy sells itself. It is the Lamborghini of rugby preparatory schools.
Robertson knows this. He is also fully aware of the talent in the academy which has yet to fully reveal itself. He's excited about the potential of those young men preparing to take their first steps in professional rugby and the potential to build an era of long-term dominance at the Crusaders – a dynasty, if you like. And those youngsters should similarly be excited about Robertson's decision to stay.
The suggestion that [Robertson would] quite like to assist Warren Gatland on the British and Irish Lions tour of South Africa (now under increasing threat due to Covid) was probably more of a cheeky punt than anything.
Having an All Black-laden team – we haven't mentioned Sevu Reece (also playing in Dunedin), Joe Moody or Scott Barrett yet, nor those on the fringe of selection such as Cullen Grace, Mitchell Dunshea, Quinten Strange, Tamaiti Williams and Leicester Fainga'anuku – won't hurt in terms of tipping the probability of more success the Crusaders' way, either.
In truth, Covid will have made his decision easier. After being knocked back for the All Blacks role in 2019, he was only going to leave for an international coaching gig but the pandemic has suddenly made the relatively isolated New Zealand, which has so far succeeded in keeping the virus under control, a hugely attractive place in which to go about your (successful) business. This is especially true when one has, as Robertson does, a family – in his case three sons with wife Jane.
The previous re-signing of his long-term ally Jason Ryan, a forwards coach who was plucked by Robertson from Christchurch club rugby (on a similar long-term deal), was another clue that Robertson would probably stay. But there were a few red herrings, too. The suggestion that he'd quite like to assist Warren Gatland on the British and Irish Lions tour of South Africa (now under increasing threat due to Covid) was probably more of a cheeky punt than anything, and a dig at NZ Rugby's preference that All Blacks head coaches have international experience, although his hint that his decision would hinge on whether New Zealand Rugby was successful in partnering with the Silver Lake equity company remains more of a head-scratcher.
One of the minor surprises to the detail of Robertson's contract is the length of it. It's understood that last year he was negotiating on the basis of an extension to the end of 2023 – instead he's staying until 2024. There will be an exit clause should an international job become available, and he is likely to have got some clarity around the state of Ian Foster's job post-2023 World Cup, assuming that Foster will get an extension to the tournament in France and indeed keep his job until the end of it.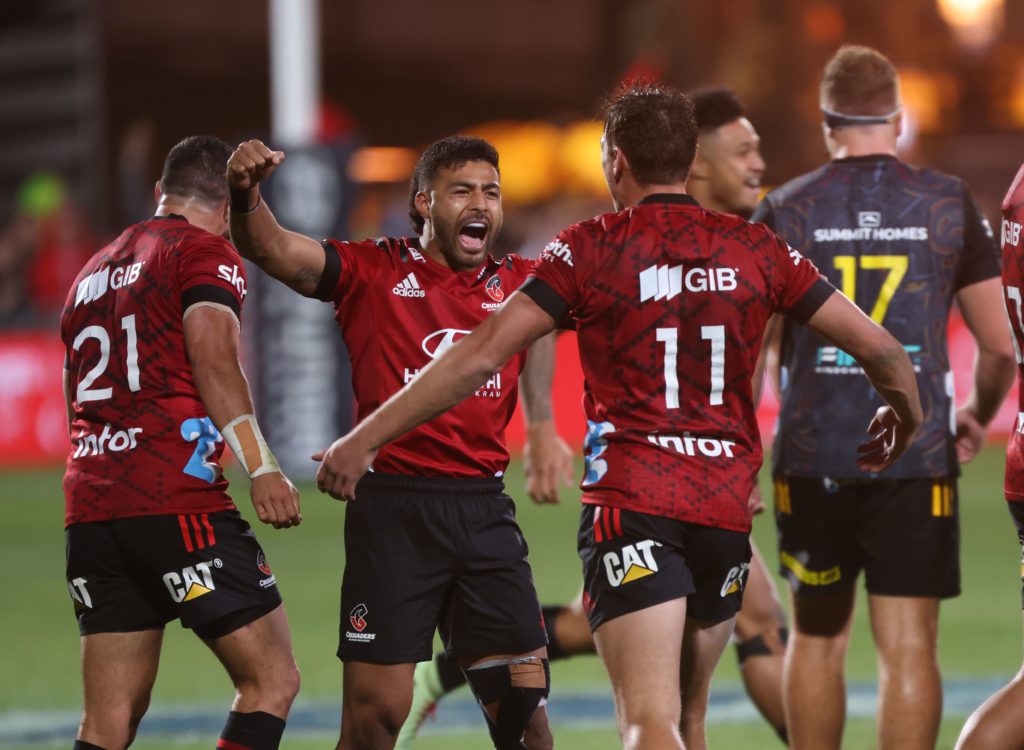 Regardless, New Zealand Rugby and Crusaders staff, as well as the franchise's supporters, can now plan on the basis that the surfer/skater/breakdancer is remaining at Rugby Park in suburban Christchurch for another three years.
"I love this team, and I'm proud of what we've been able to achieve on and off the field over the past five seasons, for the people of the Crusaders region," Robertson said in a statement that was probably more revealing than many realise.
"The opportunity to continue to lead a world-class coaching group, in a club where everyone is really connected – from the Board, through to staff and the team on the field – is truly special. The Crusaders have helped me grow so much as a coach and a person, and I value the relationship I have with our playing group, they challenge me every day. The best is yet to come from this team, so I'm excited to confirm my coaching future in New Zealand.
"I also want to thank my family for their support. I wouldn't be able to do what I do without them, and I'm fortunate that they share my passion for this club and our Crusaders family," Robertson said. 
In a world of rugby conformity via video analysis and (in New Zealand anyway), a general reluctance to attract attention, Robertson's announcement will be greeted with relief by those in red and black country and far beyond. The best is yet to come.
More stories