Back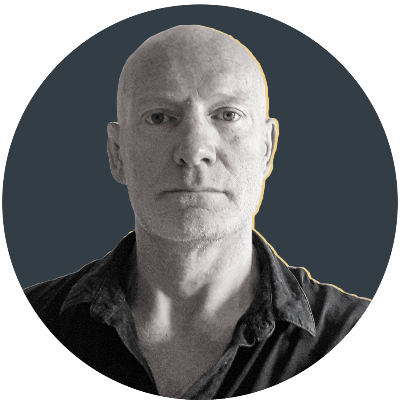 By Gavin Mortimer
Baby Bleus widen Galthie's 2023 talent pool
Luck is the most fickle companion of sports stars, a fact underlined during France's three-Test series against the Wallabies, which they lost 2-1 by the finest of margins. Florent Vanverberghe, for example, the 20-year-old Castres lock, was selected on the bench for the first Test but had to withdraw with a thigh injury that kept him out of the remaining two matches. How long before his next chance? Perhaps a few months, a year or two, or perhaps never. Maybe that was his chance and another one will never present itself.
It was certainly a unique experience for the 41 players who toured Australia during the Covid crisis. 'Toured' is the wrong word. They barely did any travelling during their three weeks Down Under, other than the daily police-escorted bus trip to and from the training ground. Most of the touring party were young and callow, selected because 23 of their 'elders and betters' were injured, while the players from Toulouse and La Rochelle were exempted because they contested the final of the Top 14.
In normal times Vanverberghe would never have got near the squad but with Bernard La Roux, Paul Willemse and Swan Rebbadj all absent, he got the nod behind the likes of Romain Taofifénua , Cyril Cazeaux and Pierre-Henri Azagoh.
The same goes for Melvyn Jaminet. A few weeks ago, most French rugby fans hadn't heard of the Perpignan full-back, who celebrated his 22nd birthday last month. He had turned pro last November and caught the eye of the national selectors in helping the Catalan club win promotion from the ProD2 to the Top 14. Had Brice Dulin of La Rochelle been available, he would have gone to Australia as the first-choice full-back, with Thomas Ramos of Toulouse or Montpellier's Anthony Bouthier competing to be the understudy.
When France head coach Fabien Galthié announced his squad, everyone expected Bouthier to play in the Tests; indeed, Galthié had to justify his inclusion of Jaminet, which he did by claiming the youngster had "seduced him" with his talent and his composure in the ProD2.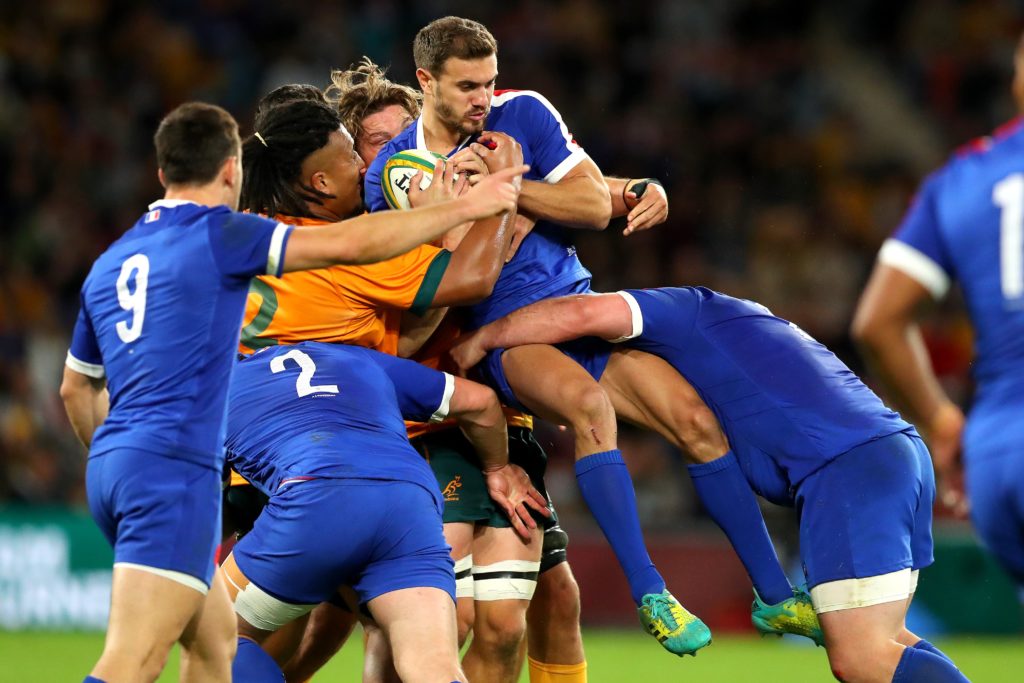 All the same, what a risk. Before arriving in Australia, Jaminet had never played in front of a crowd of more than 1,000 spectators because of Covid restrictions on crowd numbers in France. Yet Galthié evidently saw a steel in the full-back that persuaded him he had the toughness for Test-match rugby. He sounded out Jeremy Valls, Perpignan's kicking coach, who told the France coach what he told Midi Olympique, that despite his age and inexperience, Jaminet "is mentally strong and mature" and, for someone of average stature (5ft 11in and 13st), deceptively powerful.
In three Tests, he scored 41 points, including 23 in the thrilling 28-26 victory in the second Test, a match decided by his cool penalty two minutes from time. It wasn't just his kicking from the tee that impressed; secure under the high ball, Jaminet is an intelligent and aggressive footballer who showed pace and precision in attack.
Had it not been for the exceptional circumstances of France's tour to Australia, and Galthié's insistence on taking an enlarged squad, Jaminet would have remained undiscovered. He was given a an opportunity and he seized it, and he returns to France as the most exciting threequarter prospect in years.
'So near, yet so far' is becoming a familiar refrain for Galthié's France: runners-up in the 2020 Six Nations, Autumn Nations Cup, 2021 Six Nations and edged out of a series win in Australia. 'Plucky loser' is not a title one can put in a trophy cabinet.
For Galthié, the emergence of Jaminet is one of several positives to take from the Test series that offered him much encouragement. He'll need to keep his feet on the ground. This is neither a strong or experienced Wallabies squad and France showed familiar mental frailty in their failure to close out the first Test. They lost the decider despite having a numerical advantage for 75 minutes after the dismissal of Marika Koroibete for a high tackle. 'So near, yet so far' is becoming a familiar refrain for Galthié's France: runners-up in the 2020 Six Nations, runners-up in the Autumn Nations Cup, runners-up in the 2021 Six Nations and edged out of a series win in Australia. 'Plucky loser' is not a title one can put in a trophy cabinet.
Nonetheless, with what was effectively a 3rd XV, Les Bleus won their first Test in Australia since 1990 and came within four points of their first series win Down Under since 1972.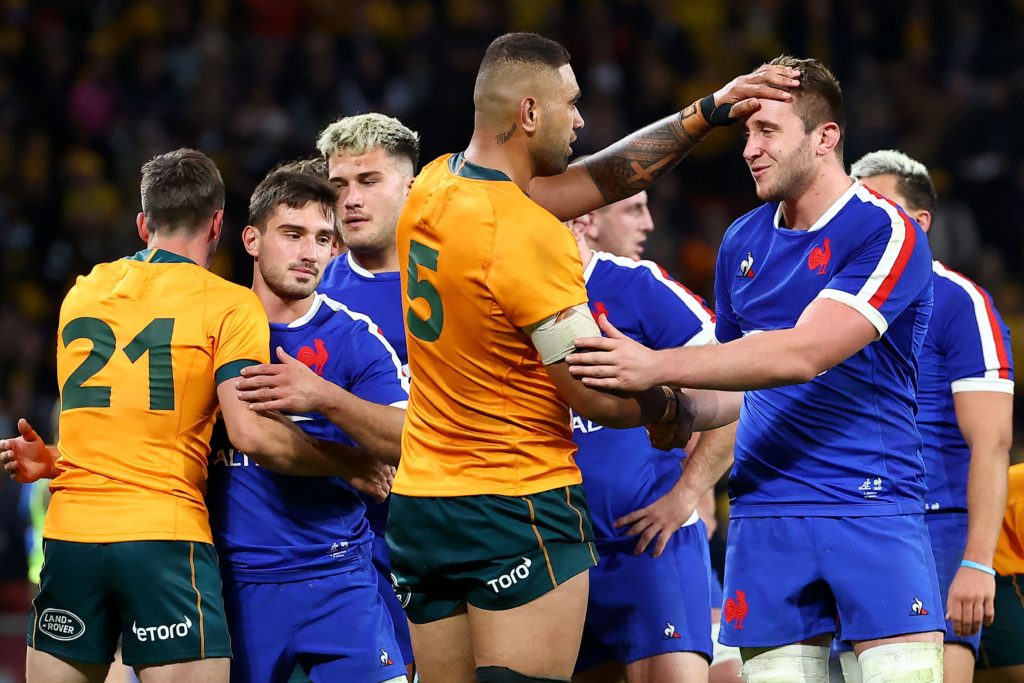 Aside from Jaminet, Galthié will have been impressed by Anthony Jelonch, the 24-year-old loose-forward who was appointed captain for the series. Jelonch had only eight caps before the tour, struggling to break into a competitive back row, but he demonstrated leadership by example in the series. His summer move from Castres to Toulouse should further hone his game and Midi Olympique believe he could keep the captaincy for the November Tests, with Charles Ollivon expected to be out for the rest of the year with ruptured knee ligaments.
Another flanker who took his chance was Bordeaux's Cameron Woki. The 22-year-old, who boasted three caps going into the series, is a powerful athlete as he demonstrated in the loose and in the lineout. Others who caught the eye were Castres hooker Gaëtan Barlot and the centres Jonathan Danty and young Arthur Vincent, the 21-year-old from Montpellier, one of only six Frenchmen to start all three Tests.
Some players are unlikely to be called on again by Galthié. Stade Francais flanker Sekou Macalou – at 26 one of the senior members of the party – doesn't appear to have the temperament for Test-match rugby and prop Wilfrid Hounkpatin and fly-half Louis Carbonel looked out of their depth. Damian Penaud, who burst onto the scene four years ago with such elan, has proved too erratic in defence and too unimaginative in attack, a player who lacks the intelligence for Test rugby.
Despite the fatigue, the voyage and the quarantine, I've felt a freshness and it has been a good experience. And it's important that the French squad feeds off this competition.

Fabien Galthié
Just as England's 'Tour of Hell' to Australia in 1998 was the making and breaking of players, so too has France's experience been enlightening, "It was the objective to discover players, to make them discover international rugby, or at least 'format' them to make them used to this level," said Galthié on Saturday. "Despite the fatigue, the voyage and the quarantine, I've felt a freshness and it has been a good experience. And it's important that the French squad feeds off this competition."
France's next internationals are in November, a trio of matches against Argentina, Georgia and New Zealand. It's unlikely there will be significant changes to the XV chosen in the Six Nations; perhaps Jelonch for Ollivon, Jaminet for Dulin and Woki for Dylan Cretin.
The All Black Test will be the most important game of Galthié's reign. There was a time in the 1990s and 2000s when France were New Zealand's bogey team, beating them on seven occasions, including two World Cup knockout matches. But the Kiwis have won their last 14 encounters, running up 226 points in their six most recent Tests.
But if Galthié's boys beat New Zealand in November, it will be the launch pad for the 2022 Six Nations. France traditionally win the tournament in the year after a Lions tour and this season's competition has them hosting Ireland and England.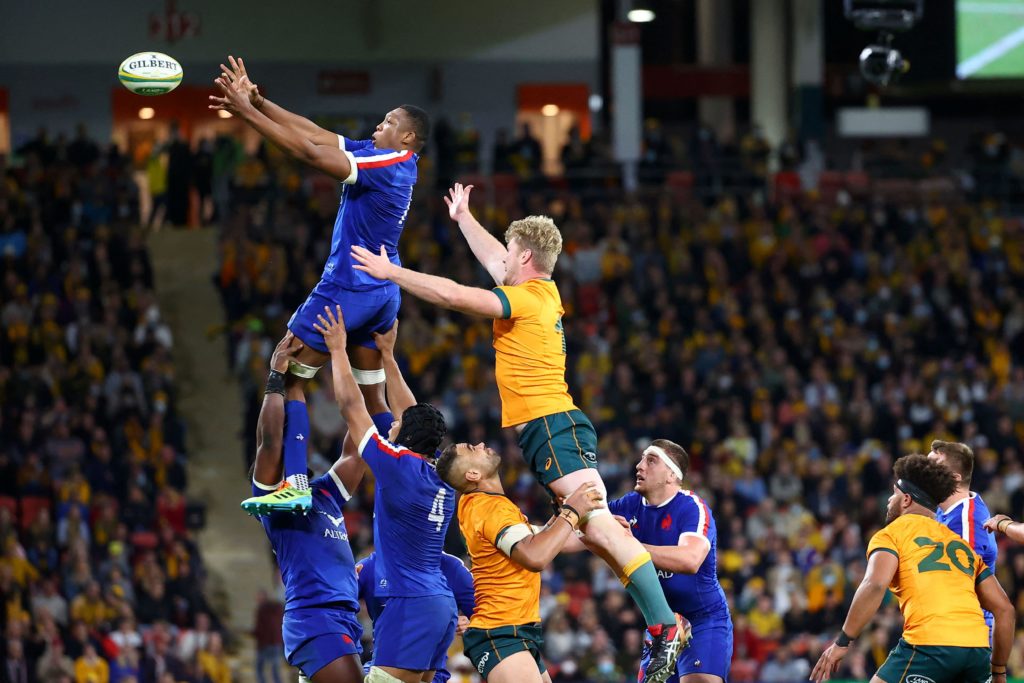 Galthié was asked what do France need to do to win a tournament. "We've played in competitions that have nothing in common, with different teams and different situations," he replied. "What I find positive is that we're always in the mix. We've accumulated a lot of interesting information that is going to help us progress."
Among that information will be the realisation that France are still weak in certain areas, notably the second row and at tighthead prop. Azagoh and Cazeaux showed some raw potential at lock but the pair are still callow at international level. The ponderous Taofifénua failed to enhance his status in Australia.
Tighthead remains the problem position for Galthié. Hounkpatin and Sipili Falatea were both exposed in Australia as technically deficient scrummagers and although Demba Bamba impressed as a second-half replacement in the second and third Tests, there are few top quality tightheads in France at the moment given that Uini Atonio and Mohamed Haouas shared the duties in last season's Six Nations.
But the greatest weakness remains the top two inches. After a decade of dismal failure, there remains a psychological kink in the French armour, a fragility when faced with pressure situations against the top teams of the world. The kink needs to be ironed out if France are to have any chance of stringing together the victories needed to win the World Cup in 2023.
Nevertheless, there are reasons to be cheerful if you're French. A month ago, Galthié and his squad jetted Down Under on what many feared would be a tour of hell. It turned out to be one of hope, and the objective for Les Bleus this season is to turn that hope into triumph.
More stories from Gavin Mortimer
If you've enjoyed this article, please share it with friends or on social media. We rely solely on new subscribers to fund high-quality journalism and appreciate you sharing this so we can continue to grow, produce more quality content and support our writers.