The Season | Series 9 | Episode 1 - Watch exclusively on RugbyPass
The award-winning concept that is The Season returns to where it all began.
Nudgee College is the yard-stick to which all schoolboy rugby in Australia is measured, and this year the series returns to Brisbane where the First XV faces adversity on and off the field as the GPS Premiership finally kicks into gear after a CoVid-disrupted 2020.
The documentary follows the coaching staff, players and supporters and they prepare for the daunting threat of defending champions Brisbane Boys College, competition underdogs Churchie and the giant-killing Ipswich Grammar School.
In its trademark 'access-all-areas' style, Onion TV – in association with Nudgee College and Cluch – brings you eight episodes of fast-paced, high-octane action in a cinematic experience that will dig deeper in the sport, the school and its personalities than ever before.
We trust you will enjoy The Season as much as we do.
The Season | Series 9 | Episode 1
Nudgee are within reach of an undefeated GPS season, but visiting Ipswich Grammar have other plans as the seconds tick away on the final game of a fractured season. The episode takes viewers back to the heat of pre-season, where the building blocks are implemented as part of the wider Rugby Program. As Round 1 approaches First XV trials pit mate against mate for the coveted Blue and White jersey.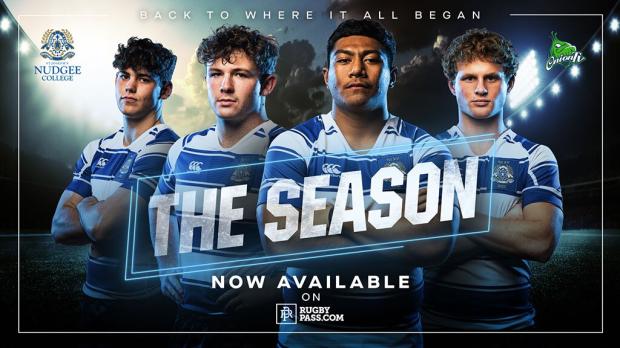 Comments
Join free and tell us what you really think!
Join Free