The strange tale of the 1994 Women's World Cup...
Being part of a team that loses a World Cup after taking part in a final is a tough experience for most players.
But in the case of England's Gill Burns it was a very different experience to that experienced by her male counterparts in 1991, 2007 and 2019.
And even more incredibly, over a generation later, a happy ending has emerged to this story.
The first thing that sets this story apart is that rather than suffering defeat in the 1994 final England's women lifted the trophy thanks to a 38-23 win over the USA in Edinburgh.
As per the men's 2003 win, the trophy then went out on tour and roadshows around the country where – even in those pre-smartphone days – it became an oft-photographed item.
However, England then suffered the agony of losing the World Cup – in this case literally.
The trophy, which had previously been in the care of the USA who were winners of the inaugural tournament in 1991, disappeared off the face of the earth and had to be replaced by a new version.
But it has now been found in a box in an attic owned by the parents of an unnamed administrator attached to the English women's game.
Burns, who is one of the best-known names in English rugby after an international career spanning more than a decade, explained to ITV News how the discovery came about.
She said: "A few years after the tournament we started asking: 'Does anyone know where the World Cup is?'
"Then a few weeks ago one of the old administrators was clearing out her parents' loft and found some old notebooks, handbooks and poster.
"And behind them was a box containing the treasured World Cup."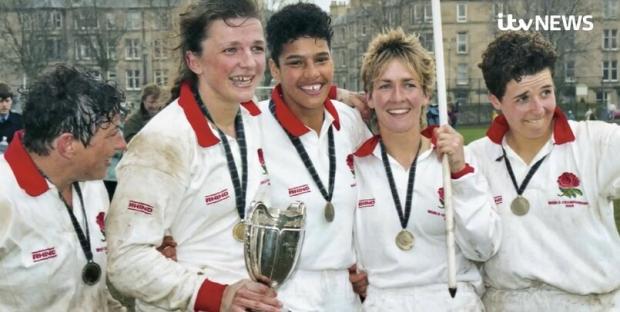 As one of the players who shared in England's 1994 success, she described herself as "very emotional to find the trophy."
The trophy has been taken to Twickenham where it is being put on display by the World Rugby Museum.
Comments
Join free and tell us what you really think!
Join Free