Picking a starting Highlanders team for round one of Super Rugby Pacific
Just four days now separates us from kick-off of the inaugural edition of Super Rugby Pacific this Friday.
Uncertainty still looms large over how the competition will play out with Omicron present on either side of the Tasman, but there is no shortage of anticipation and excitement as Super Rugby ushers in a new, Pacific-centric era.
As such, we have taken it upon ourselves to select what we believe will be the starting lineups for each of the 12 teams come round one of Super Rugby Pacific on February 18 and 19.
While pre-season form and fitness may still yet play a part in who is picked come the beginning of the campaign, these selections are largely based on the availability and squad status of players at the time of writing.
Next up is the Highlanders, who will open their debut campaign against the Chiefs in Queenstown on Saturday.
1. Ethan de Groot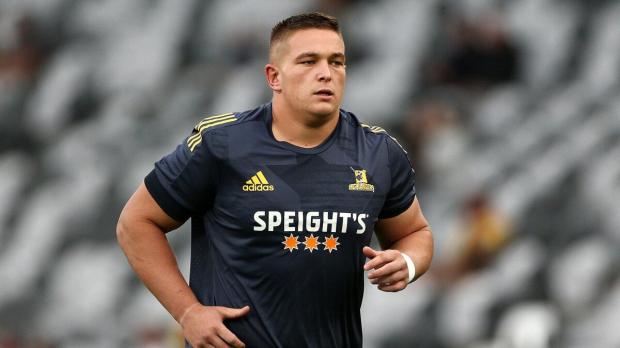 An unheralded prospect at the beginning of last year's Super Rugby season, Ethan de Groot flourished into a breakout star for the Highlanders. A strong scrummager and powerful ball-carrier, the 23-year-old Southlander impressed so much that he won his first four test caps for the All Blacks, making him one of the most important players in the Highlanders set-up this year.
2. Liam Coltman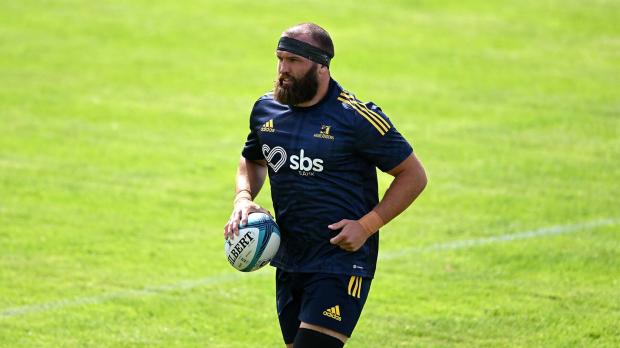 As former All Blacks rake, Liam Coltman's experience may be enough to edge him into a starting role at the Highlanders following the departure of inspirational co-captain Ash Dixon to Japan. However, for all that Coltman has to offer in general play and at the breakdown, question marks remain over his accuracy as a lineout thrower. The acquisition of former Crusaders hooker Andrew Makalio should also put extra pressure on Coltman to keep his place as the first-choice Highlanders rake.
3. Jermaine Ainsley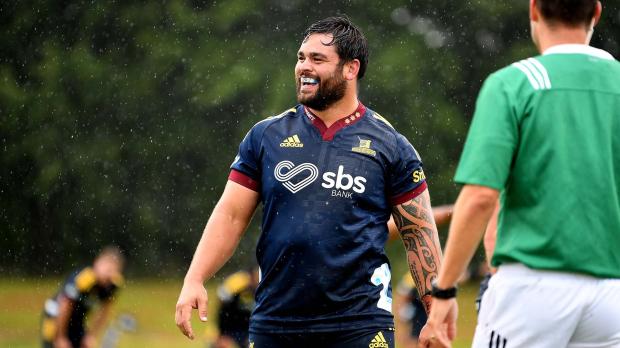 With World Rugby's change of eligibility laws coming into play at the beginning of the year, expect former Wallabies prop Jermaine Ainsley to put in a big shift for the Highlanders with an All Blacks jersey now on offer. The Kiwi-born 26-year-old, who played three tests for Australia in 2018, is into the second year of his three-season deal with the Highlanders, but he will hope this year is a much more prosperous one than 2021. A high ankle sprain ruled Ainsley out for the entirety of last year, so he is in line to make his long-awaited Highlanders debut this weekend.
4. Bryn Evans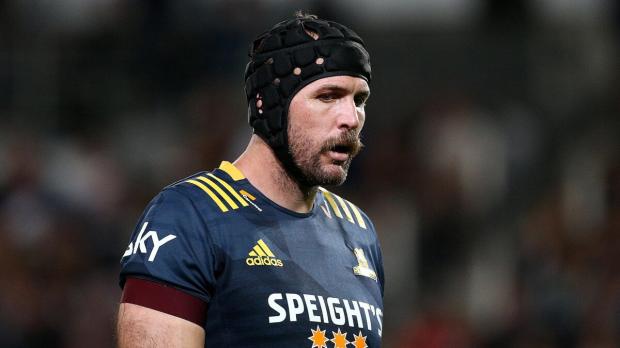 Former All Blacks lock Bryn Evans returned to New Zealand in 2020 after an almost decade-long spell in Europe at the grand old age of 35. Most players would be declining, if not already retired, midway through their 30s, but Evans proved to be a quality pick-up for the Highlanders last year. Establishing himself as a regular starter through hard, reliable graft in all facets of play, the now-37-year-old offers the Dunedin-based side with irreplaceable experience and is destined to retain his starting spot.
5. Josh Dickson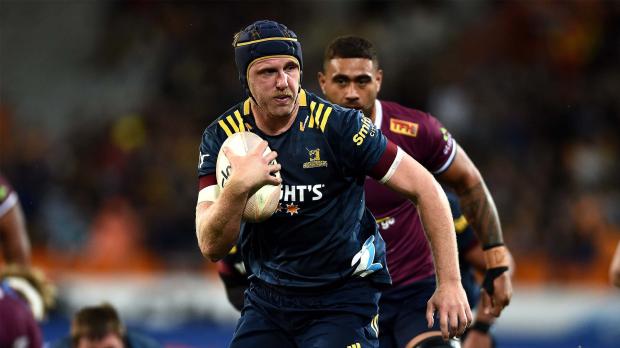 A Maori All Blacks representative and long-serving stalwart for the Highlanders and Otago, Josh Dickson looks set to start this season as the most likely candidate to pair up with Evans in the second row. The loss of towering lock Pari Pari Parkinson to injury for the entire season places extra importance on Evans and Dickson in the tight five. Born in Perth and raised in Otago, the 27-year-old is eligible for both the All Blacks and Wallabies.
6. Shannon Frizell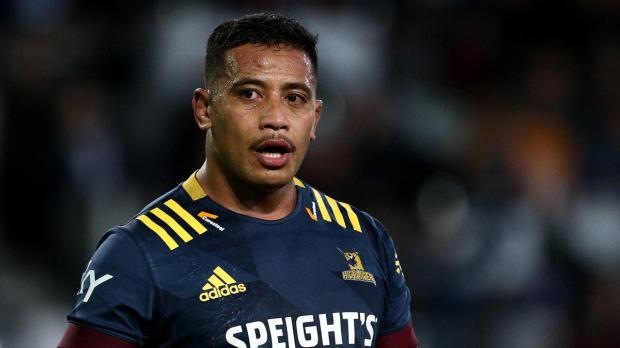 One of three current All Blacks in the Highlanders squad, Shannon Frizell is a crucial member of his side's forward pack. While he is often plagued by the inability to replicate his Super Rugby form at test level, the 28-year-old's impactful ball-carrying has long been a strong point for the Highlanders. A disrupted campaign stained by off-field controversies prevented Frizell from reaching his best last year, but with that now behind him, a big season is in store as he looks to keep his place in the national squad.
7. Gareth Evans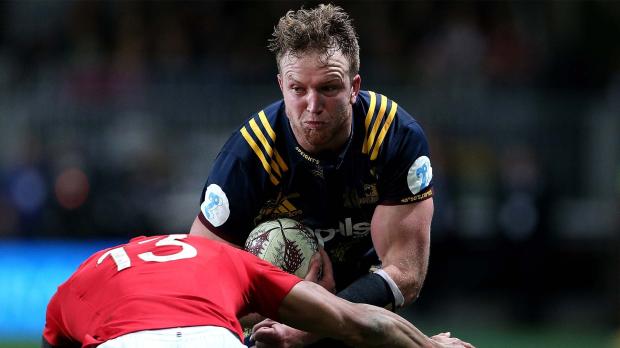 A member of the 2015 Highlanders side that won the franchise's first and only Super Rugby title to date, Gareth Evans has returned to Dunedin after four years with the Hurricanes. During his time in the Kiwi capital, the 30-year-old started out as a key figure for the Wellington-based side, impressing to the point where he became an All Black in 2018. However, injuries and the rise of others saw Evans' role diminish up north, which has paved the way for him to come back down south to join his brother Bryn and compete for the No 7 jersey with ex-Highlanders skipper James Lentjes.
8. Marino Mikaele-Tu'u
A star for the Highlanders during the 2020 Super Rugby Aotearoa campaign, Marino Mikaele-Tu'u's influence was somewhat subdued by comparison last year. The arrival of Brave Blossoms loose forward Kazuki Himeno limited the 24-year-old's game time, but with the former now back with Toyota Verblitz, the door is open for Mikaele-Tu'u to waltz back into his side's starting lineup. With his ball-carrying prowess, he will be a major addition to their lineup.
9. Aaron Smith
Arguably the greatest Highlanders player of all-time, captain Aaron Smith once again stands as the most important figure in his squad. The energy he brings to matches and the quality of his passing is unrivalled, which is exactly why he became the franchise's most-capped player ever and an All Blacks centurion last year. Much of his side's success will lie with the performance of Smith, and his one-two combination with All Black-in-waiting Folau Fakatava.
10. Mitch Hunt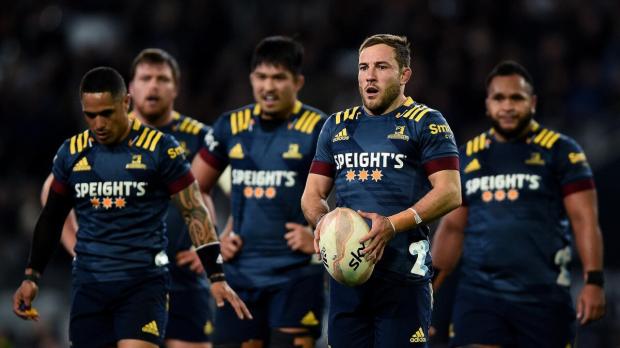 With one-test All Blacks pivot Josh Ioane no departed to the Chiefs, Mitch Hunt is the undoubted first-choice No 10 option for the Highlanders. He already was the preferred option last year, but with minimal pressure on his starting place, the cool, calm and composed operator is primed to flourish as he has done since switching south from the Crusaders two years ago.
11. Scott Gregory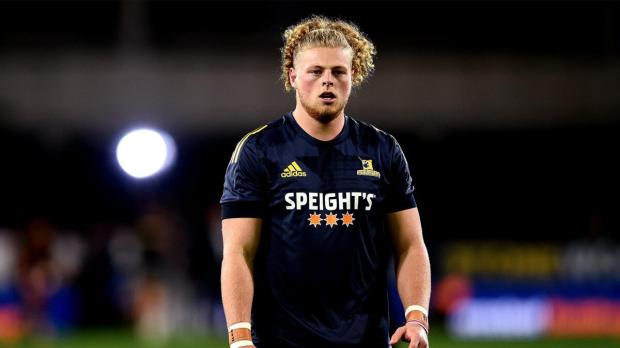 After a shocker of an introduction to Super Rugby against the Blues in 2020, Scott Gregory bounced back with aplomb last year with a string of impressive performances in the Highlanders' midfield. The 23-year-old has since been utilised on the wing as well as second-five over the course of pre-season, with head coach Tony Brown likening Gregory to Highlanders cult hero Richard Buckman due to his versatility across the backline. With All Blacks prospect Jona Nareki out for a decent chunk of the year due to a ruptured ACL, Gregory's versatility will be valuable over the coming weeks and months.
12. Thomas Umaga-Jensen
Despite first joining the Highlanders in 2018, Thomas Umaga-Jensen has been restricted to only 10 appearances for southerners as a slew of injuries have kept him sidelined over the past four seasons. Now fit and healthy, the well-built 24-year-old twin brother of one-test All Blacks midfielder Peter is a strong contender to dominate the Highlanders midfield and push for higher honours.
13. Fetuli Paea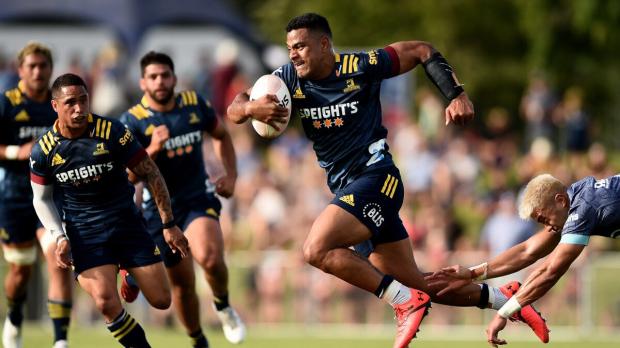 Earmarked to start alongside Umaga-Jensen in the Highlanders midfield last year, two-test Tongan midfielder Fetuli Paea never got the chance to take to the field as he was ruled out for the campaign with a high ankle sprain during pre-season. After emerging unscathed this pre-season, the former Crusaders utility back may finally take his place outside of Umaga-Jensen this weekend, much to the excitement and anticipation of Highlanders fans.
14. Mosese Dawai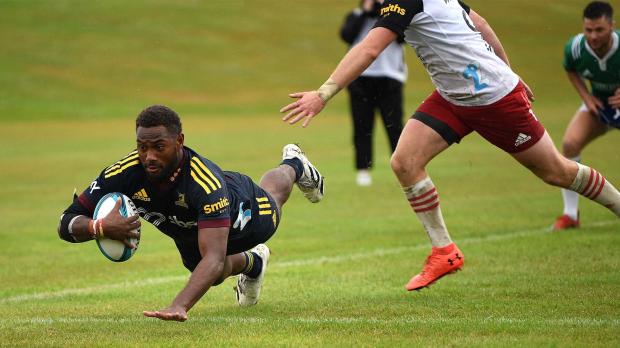 A former Highlanders apprentice, Mosese Dawai has earned himself a full-time contract with the southerners on the back of a title-winning NPC season with Waikato. A fleet-footed Fijian-born 23-year-old, Dawai has stood out in pre-season, but is likely to have a fight on his hands for the No 14 jersey following the equally impressive showings from his countryman Vereniki Tikoisolomone. Both players will go head-to-head from the outset as Connor Garden-Bachop and Solomon Alaimalo  continue their returns to action.
15. Sam Gilbert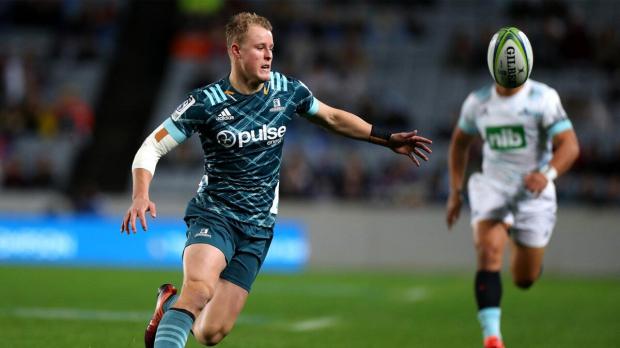 After making his debut for the Highlanders in Super Rugby Aotearoa 2020, youngster Sam Gilbert has blossomed into a well-rounded fullback. The 23-year-old's development has been all the more impressive considering he suffered a ruptured ACL in just his second match for the Highlanders, Reminiscent of a young Ben Smith, Gilbert will look to make the fullback role his own in 2022.
Comments
Join free and tell us what you really think!
Join Free