How the tragic loss of two teammates has given Henry Thomas perspective on the 'dark side' of mental health issues
Lightning does cruelly strike twice. Just ask Henry Thomas. There he was last November, only ten minutes and four tackles into his first appearance of the new season when it was all painfully over yet again. He'd previously done his anterior cruciate ligament in November 2016. Ten months out, two operations, one long hard slog to get to himself back into the Bath reckoning. Now his other knee had given way at Wasps just three days after his 28th birthday. Disaster.
"Different knee. I'm not sure is it a good or a bad thing," he jested to RugbyPass. Gallows humour, it seems, goes a long way towards handling rugby adversity, Thomas' latest serious injury happening very much off-broadway in Coventry on the same day England's World Cup final loss in Yokohama hogged all the attention. 
"I'm lucky so far, I have not had any issues with any of my surgeries, any aggravations. Recovery is going as well as it can be. It's a lot faster than the last one. Pushing hard, trying to be fit by the end of the season."
That would be quite some reward after all the misery for the England international last capped against the All Blacks in 2014. Thomas had started 16 Premiership games last term, along with another five in Europe, and was looking forward to battling with Will Stuart and Bath's other tightheads for the No3 shirt despite a pesky hamstring disrupting pre-season preparations. 
The stark realisation that another frustrating winter on the sidelines was in the store was awful. "I did know straight away (it was an ACL). From the other one, you kind of know the feeling. Again, it was a contact injury so it was one of those ones you can't do anything about. It's just unlucky and it happens, but I knew straight away what it was.
"I remember my first one. They weren't 100 per cent sure when I got assessed but this one they were pretty sure straight away. It was really hard at the start, especially as I had just come back from a hamstring injury.
"I had to dig deep and figure out if it was what I wanted to carry on doing, putting my body through all this, but I realised after a couple of days that I have got a lot more years left. I love playing the game, love the club, and I just want to give it a shot, to get back to where I was.
"I am preparing to run really," he said, explaining where he currently is with his rehabilitation. "That is probably the best way of putting it. I spend a lot of my time doing plyometrics and changing direction but over the next two or three weeks, I will start running outside. All I can do is take it week by week and work as hard as I can and get better.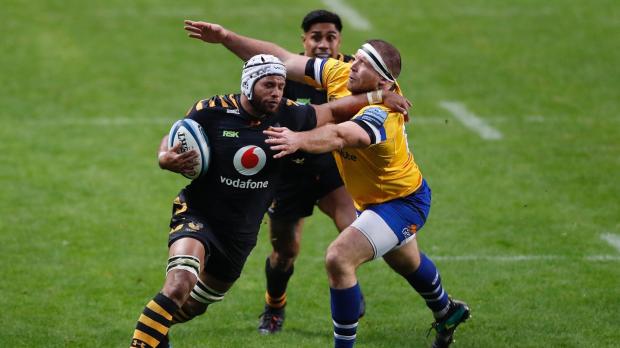 "The rehab at Bath is very progressive and we work alongside some world-class knee specialists… we get a lot that works now from them. It has come a long way, even from my last ACL. The aim is to get back playing and feeling fit. I'm confident I can get out there and impress again. It's just to get to that point where I'm feeling fit and strong and confident in my knee's ability to perform at the top level. 
"It was a long pre-season. We went something like 20 weeks before we played a game. There was a lot of preparation which was really hard, not nice at the best of times. But on the flip side, we have about a five-week pre-season coming up this year. You take the rough with the smooth. I'm pushing hard to be fit at the end of the season but if not then I will be fully raring to go for next season."
The question is will that be in the colours of his beloved Bath? Thomas started playing for them at minis level, had a season ticket and was even a first-team mascot as a kid long before he signed in 2014 having earned his pro-level stripes at Sale.
His first ACL coincided with previous contract renewal talks. A three-year extension was agreed at that time and his form the next season was so good he was involved in training for Eddie Jones' England. Now he is occupying the exact same situation, trying to negotiate his future while holed up on the sidelines nursing another ACL back to rude health.
? | @henrythomas105 on @bathrugby's 'iconic' new away kit. pic.twitter.com/mYlU6euwaj

— Bath Rugby #StayHome (@bathrugby) August 28, 2019
"It's a good question. I hope so (to be at Bath). Things are moving in the right direction. It's not the easiest position on the back of a big injury, but I have played in the Premiership ten years now, have played a lot of games – and England games. 
"I have money in the bank in experience. Front rowers' playing careers are generally longer. I'm confident that I will be at Bath next season, but I also have a few options open. I can't tell you exactly what Bath are thinking right now, but I hope it is almost there," he said, admitting it is nevertheless a worrying time.
"Especially with the salary cap stuff going on, clubs are wary to invest in players who have had a couple of recent injuries. But with Bath, I have been here six years now so they know what I can do. Hopefully, they recognise that and I have plenty of years left in me."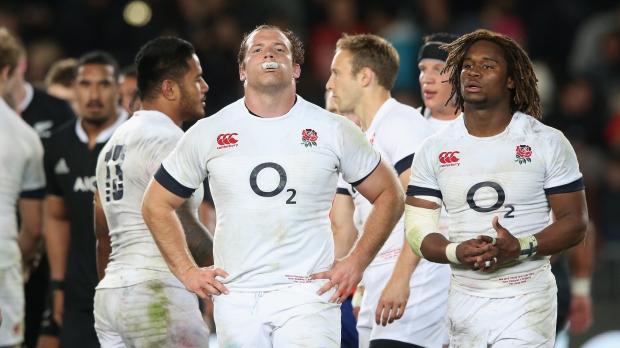 Fighting off negative thoughts and relieving anxiety remain of utmost importance while Thomas rehabs his knee and sorts out his future. During his previous ACL recovery, there was time well spent with mind coach Don Macpherson, whom he still sees, while a sports performance psychologist is now on the books at Bath.
"It is really hard. I have had a few serious injuries in my career, more than I would like, but I'm taking the experience of the last ones, learning how to deal with it and how to make it as much a positive as it can be because it can be pretty miserable at times.
"I really miss playing with the guys, training with the guys. Especially when they go out and win. There is nothing I have found that can replace that feeling. I'm just focusing on getting fit and being better when I get back, try and make that recovery time as short as possible.
Mascot throwback to 1999 when mums used put bowls on your head and cut around it ? @bathrugby pic.twitter.com/hOEo0r4cyS

— Henry Thomas (@henrythomas105) June 13, 2018
"I still see Don every now and again. I actually bumped into him last Saturday. We now have a guy at the club who is there two or three days a week who is around for the chats and stuff. I have learned from my injuries and my experience how I personally deal with this long-term injuries and I learned quite a lot through myself with the other one [the first ACL]. 
"I'm feeling pretty comfortable with this one. I'm also studying, doing masters of business part-time at Bath University which is keeping me mentally stimulated outside the club, which I was doing anyway regardless of the injury but it has given me more time to focus on that and commit to that. It has given me a bit of a release away from the club."
Thomas sadly knows too well the damage the demons can do if your mental health isn't where it needs to be. He is a friend of Kearnan Myall, who gave a compelling account last August about how intolerable pressure and scrutiny took him to the brink of suicide, while there have also been tragedies at Sale he has never forgotten.
Welcome to @bathrugby players @Rhys_Priestland, @Will_Chudley and @henrythomas105 who have joined our Executive MBA programme this year ? ? #executivemba #thebathmba #bathrugby pic.twitter.com/fhEZJEUpEv

— Management@UniofBath (@BathSofM) October 18, 2019
"Absolutely, I'm a massive advocate of that [mental health]. I have had a lot of conversations with Kearnan over his time and he is much better now. But it is very hard and I heard something on the radio this week about mental health in rugby. It is a very macho environment and I have experienced some bad times. 
"I lived with David Tait who was at Sale who passed away a number of years ago (an apparent suicide falling off a Hong Kong apartment block roof) and also Selorm Kuadey (another apparent suicide). I have seen the dark sides of the mental health stuff and it's always something on my mind. It's not always easy to talk to people but if you can be as open with people as you can… even if it's not for you if you can be as open as you can then people confide in you if they need to.
"When you're out for a long time, it's especially tough on the young guys, the senior academy or first year out of the academy who haven't really been through it before and often have other stresses their life as well.
What a brutally honest interview from a friend and ex team mate of mine. Showing the mental strains of professional rugby and hopefully giving others in similar situations anywhere confidence to find someone to talk to. Too many suffer in silence. #ItsOkayToTalk ? https://t.co/sCbWrFUAFd

— Henry Thomas (@henrythomas105) August 19, 2019
"I try and help them along when I can because these guys haven't got the backing of four or five years-plus Premiership experience. These guys are fighting for their fitness and also for their jobs as well. So I try and help where I can with players and I think it is really important that is a culture that is around to stay. 
"Sometimes people think of players as infallible, tough guys. There are a lot of stresses behind the scenes, away from rugby as well in rugby, a lot of pressure on fitness and selection and general fatigue. That all plays its part. It's a very high pressured game like you know and things take their toll. It's really important that there is a really good culture around mental health and people are open and accepting towards it."
On the pitch, Thomas is hopeful of a bright second half to Bath's season which got going with Saturday's win at Worcester, their sixth success in ten league outings. "We started out being inconsistent. We haven't back up enough of the wins. But we are really pushing for a top-two finish, that is what our aim is. We sat down in this break and decided that is our aim and that is realistic with the squad that we have."
That squad is very much embedded in its local community. Last Wednesday, Thomas was part of the delegation that attended St John's Catholic primary school at Oldfield Lane to promote Premiership Rugby Champions, a new interactive teaching app. He enjoyed the visit. 
"We were doing rugby games with some of the kids. When you're injured you get opportunities to do a lot more and it's great. Just inspire the kids and make sure they have a good time, like their rugby and do their exercise running around outside. It's refreshing, very refreshing."
A perfect pick-me-up as he prepares to step his recover up another notch. 
Premiership Rugby Champions is an interactive cross curriculum-based app created with expert learning technology company Aspire 2Be and aimed at inspiring primary school children across multiple subjects whilst developing important life skills. Through themed digital content, lesson materials and content provided by Premiership Rugby clubs such as Bath, the app connects learning to rugby through inspiring role models at the clubs
Comments
Join free and tell us what you really think!
Join Free