Taulupe Faletau and brothers Mako and Billy Vunipola are all well-known figures in the sport of rugby and household names around world, but you could be forgiven if the name Carwyn Tuipulotu is a new one to you.
Tuipulotu is the cousin of Faletau and the Vunipola brothers, as well as Saracens youngsters Manu Vunipola and Kapeli Pifeleti, and is the latest in a family line that is set to give the Tuilagis and Whitelocks a run for their money as the most prestigious family in the sport.
He is also the son of Katilimoni Tuipulotu, a prominent member of Tonga's squad at the 1999 Rugby World Cup, who remains to this day a significant influence on Carwyn's career. Through the highs and the lows, he continues to be the steady presence at the youngster's side.
The family is far from done, either, with another of Tuipulotu's cousins, Kepueli Tuipulotu, currently at school at Harrow and already turning into a pretty impressive back rower himself, a position where you're likely to see the elder Tuipulotu playing in the coming seasons.
Although a second row in schoolboy rugby at Sedbergh, Tuipulotu is almost certain to play the bulk of his senior rugby in the back row, something which should delight Scarlets fans, with the Welsh region having pounced on the promising youngster and ensured his future is in Llanelli. Standing 6' 2" and weighing in at 125kg, you can see why the Welsh region wanted to take a shot on Tuipulotu.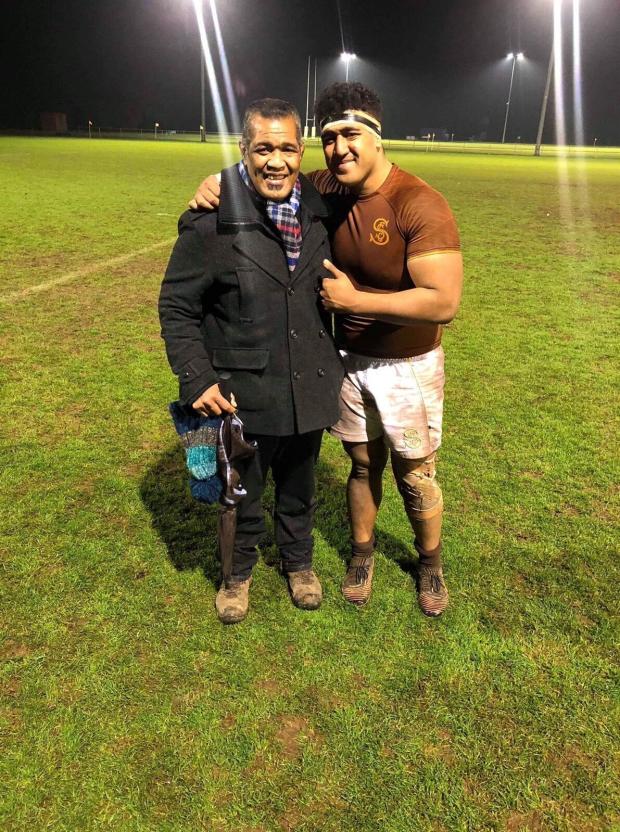 He is looking to get leaner as he transitions into men's rugby and establishes himself as a back rower, something which should only further benefit his already formidable ball-carrying ability. Given that the Scarlets are gifted with a number of talented flankers, all of whom are capable of influencing the battle at the breakdown as well as putting in the work rate in defence, it's not difficult to envision how they see Tuipulotu fitting into their loose forwards moving forward.
In fact, despite still being at school, Tuipulotu has already begun training with the Scarlets' senior side and was even included as a travelling reserve when the team played the Cheetahs earlier this season. The Scarlets won't rush him into action before he's ready, but it's mark of the regard they already hold the forward in, that he's being put in the mix with the seniors.
Tuipulotu started out in Newcastle Falcons' academy but, being Welsh-qualified, was identified by the Welsh Exiles programme and the Scarlets swooped early for him. This subsequently saw him involved with the Wales U18 team, as well as him continuing to distinguish himself at Sedbergh, playing a pivotal role in a side that has enjoyed unmatched success in English schoolboy rugby of late. There is a calculated risk in doing what the Scarlets did, attempting to identify and contract as young as 16 years of age, although right now, it looks as though it is about to pay dividends for the region.
One thing which is central to Tuipulotu's life and has helped keep him humble and working hard amidst all of this attention, is his Christian beliefs. They have been a theme in his family's life as professional rugby players, and it is something which should continue to provide strength to Tuipulotu as he begins his journey into those same professional ranks.
His first real taste of that senior rugby world could come this summer, with the back rower undoubtedly on the Wales U20s' radar, despite still being at school. For the plethora of jackals and contact area specialists that the Welsh age-grade pathway has turned out in recent seasons, it has struggled to replicate that productivity with physical ball-carriers, something which Tuipulotu certainly could help change.
'Being together is the main thing and I'm lucky I have my brother here. It definitely makes the Christmas a whole lot better' 

– @CPiutau talks Christmas, @BristolBears, @BristolBearsCF, @pacificwelfare, @officialTongaRU and @FortniteGame with @heagneylhttps://t.co/8UXWk4plCW

— RugbyPass (@RugbyPass) December 22, 2019
In addition to his undoubted playing ability and the potential he has to unlock in the coming years, the prospect of a budding rivalry with cousin Manu, is an intriguing one. Although Taulupe, Billy and Mako are all slightly older and an almost different generation of player, Tuipulotu's career is going to run parallel with that of Manu Vunipola.
The younger Vunipola is just two years older than Tuipulotu and having impressed for Saracens and England U20s, seems well on his way to a promising career for both club and country. Similarly, Pifeleti, also two years Tuipulotu's senior, is capped and tied to the US and will have his targets set on nailing down the nation's starting hooker jersey. If Tuipulotu can move through the ranks with Wales, something which is quite possible if he continues to work hard, it sets up an interesting three-way international rivalry within the family.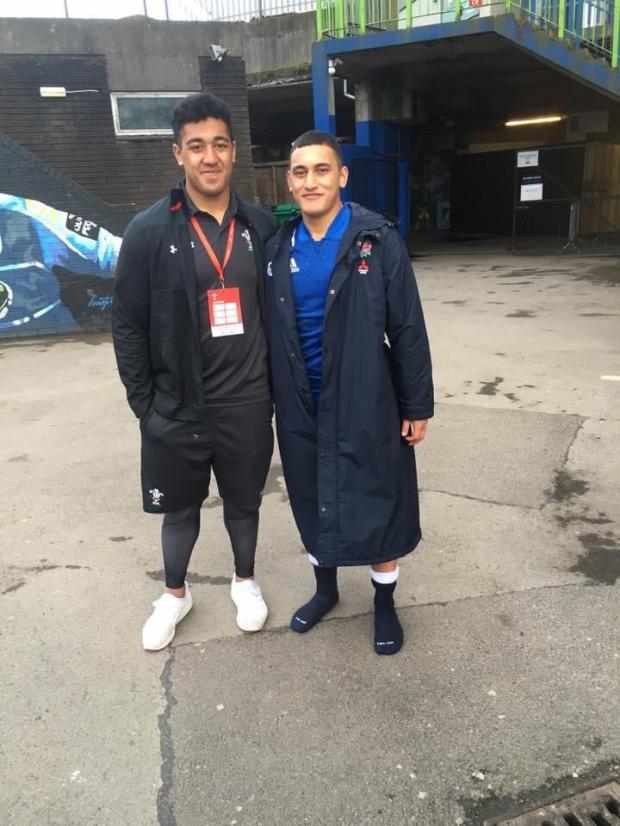 The future of the Scarlets coaching staff remains to be seen, with Brad Mooar linked heavily with a return to New Zealand in order to take up a role in Ian Foster's new set-up with the All Blacks, although it's clear the current group think highly of Tuipulotu. As stands, he will come under the guidance of forwards coach Ioan Cunningham, attack coach Richard Whiffin and defence coach Glenn Delaney.
Whiffin, a former academy manager at London Irish and Gloucester, is going to be no stranger to the challenges of transitioning a talented schoolboy and age-grade player to men's rugby and all the rigorous demands it will ask of Tuipulotu. His position on the performance coaching staff at the Scarlets should only help ease that process for Tuipulotu.
Now, with the school XVs season largely over and done with, Tuipulotu's attentions will shift to his exams and the culmination of his final school year. Once he has completed his time at Sedbergh in the summer, he will move into the next stage of his life and career and is someone that Scarlets and Welsh fans alike will watch over with interest in the coming years.
Watch: Manu Tuilagi discusses the 2021 British and Irish Lions tour
Comments
Join free and tell us what you really think!
Join Free