20-minute red card trial should be scrapped, not expanded - Andy Goode
World Rugby should be scrapping the 20-minute red card trial, not rolling it out globally, and should finally review the disciplinary process while they're at it.
It has done some good work in recent years in terms player welfare as well as working towards adjusting player behaviour and attitudes and there's no doubt this is a retrograde step in that respect.
Intent doesn't and shouldn't come into it and there needs to be a proper deterrent to reckless acts that endanger the safety of another player.
World Rugby CEO Alan Gilpin says he wants to see whether the 20-minute red card "strikes the balance between safety and spectacle better" but, in reality, it is putting the latter before the former and that should never be the case.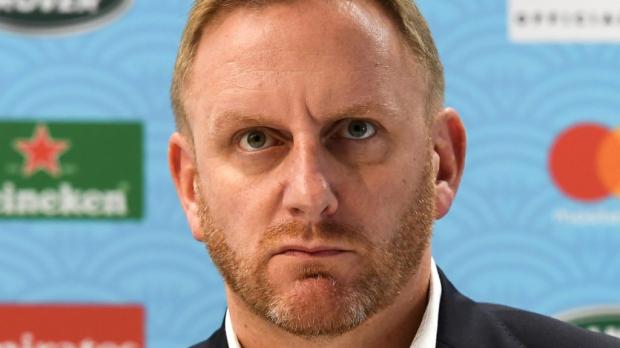 We all want to see a good spectacle but the narrative that red cards ruin games isn't a helpful one and World Rugby should be doubling down and ensuring players aren't guilty of as many red card offences rather than seeking to lessen the punishment.
Clearly, Charlie Ewels' red card a couple of minutes into England's game against Ireland is a recent high-profile example that gets mentioned a lot when this topic comes up but few people mention the other player involved in that incident.
James Ryan hasn't played since. External observers often only see the 80 minutes on the field at a weekend and you can see why they might call for things to be changed as a result but World Rugby should know better.
Concussion is a huge issue in rugby and one that has rightly been focused on a lot more in recent years. James Davies became one of the latest in a long line of players to retire because of it this month. This law trial is a backward step in making the game safer.
Of course, it doesn't mean that players will go out trying to hit someone high and not be bothered if they get sent off but it doesn't send out the right message and if there's less of a deterrent, then there's less of an incentive for players to properly change their behaviour.
Admittedly, it isn't a big enough sample size and World Rugby wants more data but there have been seven red cards in the last 12 Super Rugby games, where this new law is being trialled, so it doesn't look good.
When you add into the mix that the recently retired most experienced referee the sport has ever seen, Nigel Owens, is calling it "totally wrong" and suggesting that "rugby is going to be in trouble" if it is brought in more widely, I think that tells World Rugby all it needs to know.
If the sport's global governing body wants to change something, then it should start with the disciplinary process because how bans can be cut in half almost as standard due to a clear disciplinary record and guilty plea is beyond me.
Axel Muller's suspension being reduced from 10 weeks, the lowest possible sanction already in the 10 to 52 week top end bracket, to five weeks is a particularly bad example given the severity of his hit on Ben Harris but this has been an issue in the sport for a long time.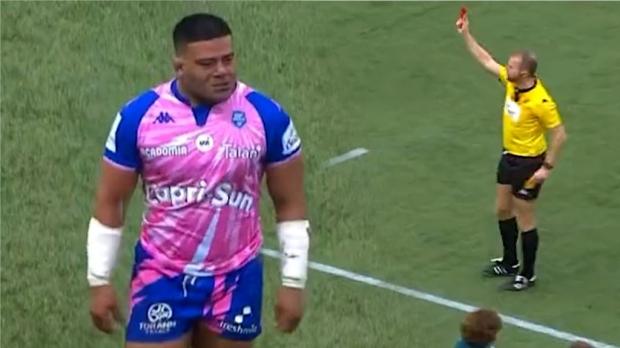 Tolu Latu even got his ban reduced from 12 weeks to 10 because he pleaded guilty, before it was increased by just one week for his poor disciplinary record. He has two red cards and six yellow cards this season alone.
There's a lot of things that can be brought in to improve the game but the 20-minute red card isn't one of them. A lot of the red card offences we've seen in recent years have been for players being too upright in the tackle and I think the laws around the maul have a part to play.
Ireland were famous for excelling at the 'choke tackle' going back a number of years and it's still part of the game now. The name says it all really, probably not something you want to advertise to the wider world when you're promoting the sport, and players were coached to go high because of it. Rewarding the team going forward would soon help in that respect.
All in all, as well as sending the right message to current players, we want more kids to be taking up rugby and parents to feel comfortable with them doing so and this doesn't send the right message to them either if they have any concerns with regard to safety.
World Rugby have made progress in terms of player welfare and changing behaviours in recent years and now is the time to be reinforcing that, not doing anything that could undo the work they have done.
Introducing a 20-minute red card is a backward step. It sends completely the wrong message and they should be scrapping the trial rather than looking to expand it.
Comments
Join free and tell us what you really think!
Join Free