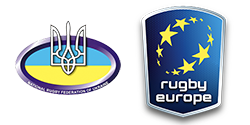 Help support the Ukrainian rugby community
In association with Rugby Europe and the Ukrainian Rugby Union, RugbyPass is helping raise awareness for a fundraiser to support the Ukrainian rugby community as violence escalates across the country.
Prior to the conflict, Ukraine had a dynamic and thriving rugby community; however, since the invasion the 3,000 active male and female players have been forced on the road to seek exile or compelled to remain on the streets to defend their country.
Your donations will help players and their families to transfer to other countries (train or plane tickets), to book transit accommodation, to buy medication, food or clothes, as well as covering relocation costs and any other expenses that may alleviate the emotional and physical hardships during this traumatic time.
Solidarity is a core value of our sport and one which helps make the game so special for so many of us. We want to demonstrate that solidarity is not reserved just for the pitch and that our values are values for life.