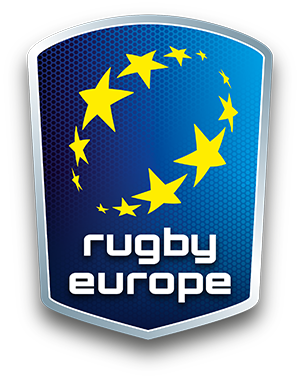 Rugby Europe
Rugby Europe is the sport's governing body in Europe. It's responsible for the promotion, development, administration and management of international competitions on the continent. In total, Rugby Europe governs 48 member unions and administers many of the continent's top tournaments.
On this page, you can discover everything you need to know about Rugby Europe. Read on to see the latest news about the governing body, as well as the latest fixtures and results from their competitions.
Rugby Europe Competitions
In total, Rugby Europe organises over 80 international games and 20 rugby tournaments each year. The main three tournaments organised by Rugby Europe are the Rugby Europe Championship, the Rugby Europe Trophy and the Rugby Europe Super Cup.
The Rugby Europe Championship is the highest level of international competition for tier two and tier three nations. It is currently contested by the Netherlands, Georgia, Romania, Spain, Russia and Portugal. Below this, teams compete for the Rugby Europe Trophy. They include Poland, Ukraine, Belgium, Switzerland, Lithuania and Germany.
On top of this, Rugby Europe also organises the Rugby Europe Super Cup. This is a domestic competition that's contested by a mixture of professional clubs and franchise teams.
History of Rugby Europe
Rugby Europe has been known by its current name since 2014. However, the organisation was originally founded in 1934, as Fédération Internationale de Rugby Amateur (FIRA).
In 1974, FIRA began to administer the FIRA Championship, which was later renamed the European Nations Cup (ENC). This provided international competition for European countries outside the Five Nations.
Fast-forward to the 1990s and FIRA began to recognise the IRB (now World Rugby) as the governing body of rugby union worldwide and it integrated itself into the organisation. In 1999, it became known as FIRA – Association of Rugby Europe. In 2014, the body was renamed to Rugby Europe to ensure its name was memorable and recognisable.
mens
World Rugby statement: Spain under investigation for eligbility breach
Spain's much-celebrated qualification for the Rugby World Cup in 2023 could be about to come crashing down after World Rugby revealed they are investigating if the national team have breached eligibility rules.
International Rugby
World Cup try-scorer against England digs in to fight for Ukraine
Dimitri Basilaia, the scorer of a try for Georgia against England at the 2011 World Cup in New Zealand, has revealed he is fighting for Ukraine in an effort to stop the ongoing Russian invasion.
The home of Rugby Europe Headlines