Back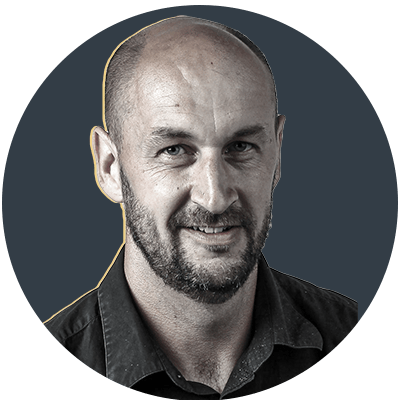 By Gregor Paul
Will the All Blacks prosper from another happy accident?
There was a bit of unintended discovery for the All Blacks midway through this year when a spate of injuries, suspension and loss of form, left them with no choice but to call up a new front row.
It was a happy accident in the end, because Ethan de Groot, Samisoni Taukei'aho and Tyrel Lomax took their respective opportunities when they were given them against South Africa and haven't looked back.
Neither of De Groot nor Lomax were in the All Blacks squad that played Ireland and nor was Fletcher Newell, the young tight-head who many felt should have been called up a lot sooner than the two-test series against South Africa, and has now established himself as a must-have in the match-day 23.
As for Taukei'aho, it defied all good judgement that he too had to wait until South Africa before being handed his first start. Half the country was calling for him to be promoted at the end of last year such was the power and venom in his performances when he was given time off the bench.
When he still couldn't force his way into the starting team by the third test against Ireland, it was frankly mad – but thankfully, the penny dropped and Taukei'aho is not only one of the first names on the team sheet now, he's arguably the most impactful player the All Blacks have.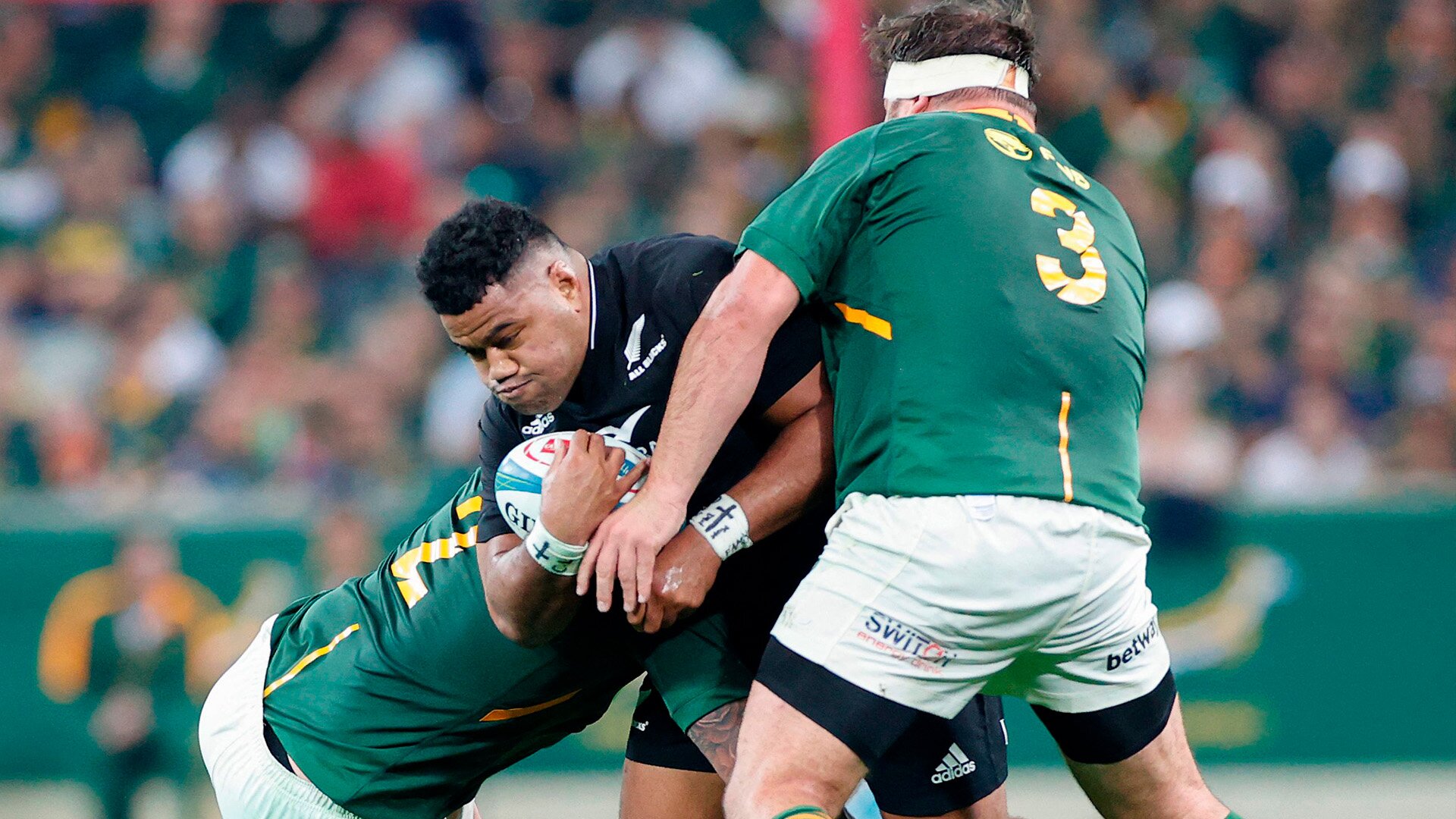 If the front row was redefined by bad luck as it were, it may be that we are about to see a second rejuvenation of the All Blacks all because circumstance rather than a deliberate change in selection forced it.
In all the drama that played out in the first Bledisloe Cup test in Melbourne, it maybe got a little lost that the All Blacks were forced into a major backline reshuffle after they lost David Havilli after 10 minutes, then his replacement, Quinn Tupaea, 20 minutes after that.
It was bad luck of the highest order, and it forced the All Blacks to shift Jordie Barrett to second-five and introduce brother Beauden off the bench at fullback.
Which wasn't the sort of eclectic reshuffle such injures can induce, because many believe that is in fact the best backline the All Blacks could select.
Arguments have been strong and convincing all year that No 12 is in fact the best place for Jordie. By the end of last year, having played all of his test football at fullback or wing, with one start at the World Cup at No 10, he confirmed that he'd be interested in resuming his preferred role at No 12 during Super Rugby.
He wants to be a 12. He knows he's taking a punt but it's a position where he thinks he's going to be in the long-term.

Beauden Barrett on his brother's decision to play 12 for the Hurricanes
That's where he played most of his rugby at school and through the age grades, and it's the position in which he feels most comfortable. The Hurricanes, to some degree, accommodated his request and he played a handful of games there, earning a bit of praise from his brother for making the shift.
"He wants to be a 12," Beauden said of Jordie. "He knows he's taking a punt but it's a position where he thinks he's going to be in the long-term. I support his decision. It's a ballsy one."
But however much Jordie wanted to make the shift at international level, too, All Blacks head coach Ian Foster has resisted that so far. He wants Jordie at fullback because he's brave and skilled under the high ball and a brilliantly solid tackler.
And, just as importantly, he's been wedded to his conviction that if given time, his preferred midfield combination of David Havili and Rieko Ioane will become a high-quality partnership.
That conviction has been tested at times in 2022 as Havili and Ioane have had more off games than they have had on, but they certainly played well in tandem against the Boks at Ellis Park and then against the Pumas in Hamilton.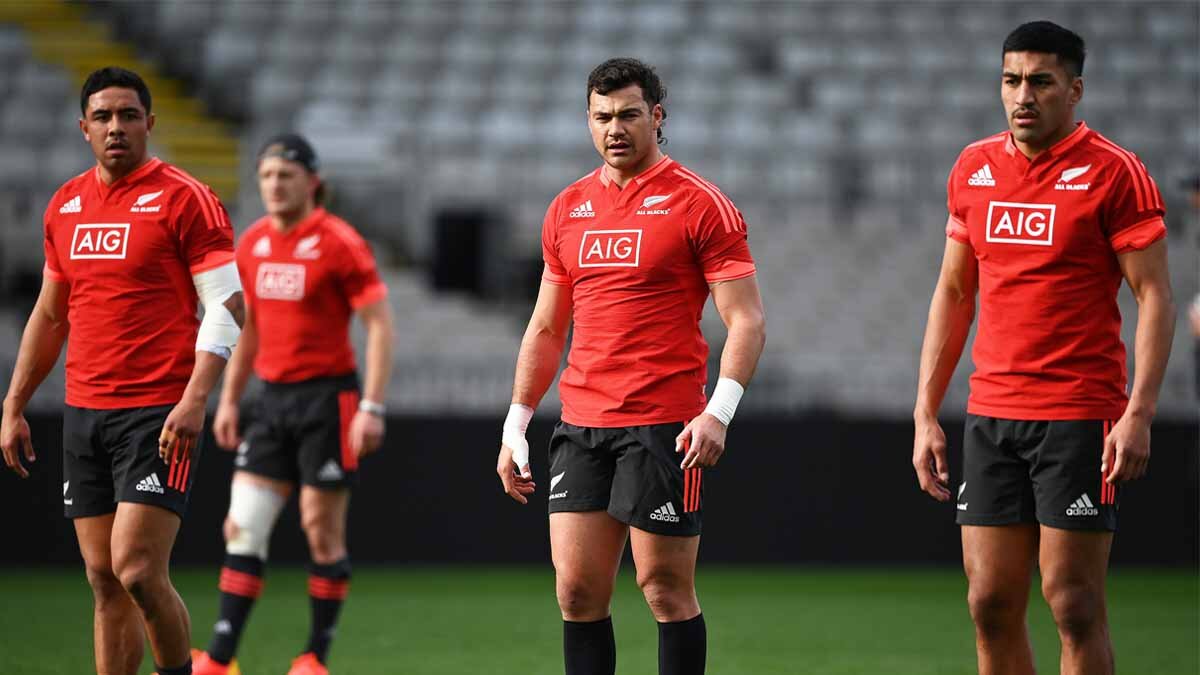 It was after the 53-3 destruction of Argentina that Foster said of Ioane: "I thought that was probably one of the best test matches I've seen him play for a long time – probably one of his best at centre.
"It's just time in the saddle. This is not an 'I told you so', but we've been putting a similar combination out for a reason. We're pretty determined to grow some athletes we've got a bit of faith in.
"We're getting a little bit of pain in that, but what we've got out of [Ioane] is he's confident, he's feeling secure in his environment and he's rolling his sleeves up in the darker arts of the breakdown and ball carry more than perhaps what we've seen."
But the performance in Melbourne from the reshuffled backline, has given the All Blacks plenty to ponder.
Jordie Barrett brought intense physicality to the second five role and a bit of magic, too, when he cross-kicked inside his own 22 to set Caleb Clarke free mid-way through the second half.
There was a rhythm and flow to the backline when it was operating under that new configuration and maybe the unexpected plus was the role Beauden played when he came on.
"He filled in perfectly," Ioane said of Jordie. "He was strong on defence and was crash and bash through the 10 channel, I thought he was awesome."
There was a rhythm and flow to the backline when it was operating under that new configuration and maybe the unexpected plus was the role Beauden played when he came on.
He operated as a second playmaker, but without getting in Richie Mo'unga's way. The two swapped seamlessly between No 10 and fullback and unlike the last time the All Blacks tried to work the two of them together, Mo'unga didn't stand back and defer to Barrett.
"He brings a lot with his experience and his presence is really calming," Mo'unga said of Beauden.
"It was good to have to lean on to make some of the decisions and when I was late to first receiver, he was already there, so there was no stress."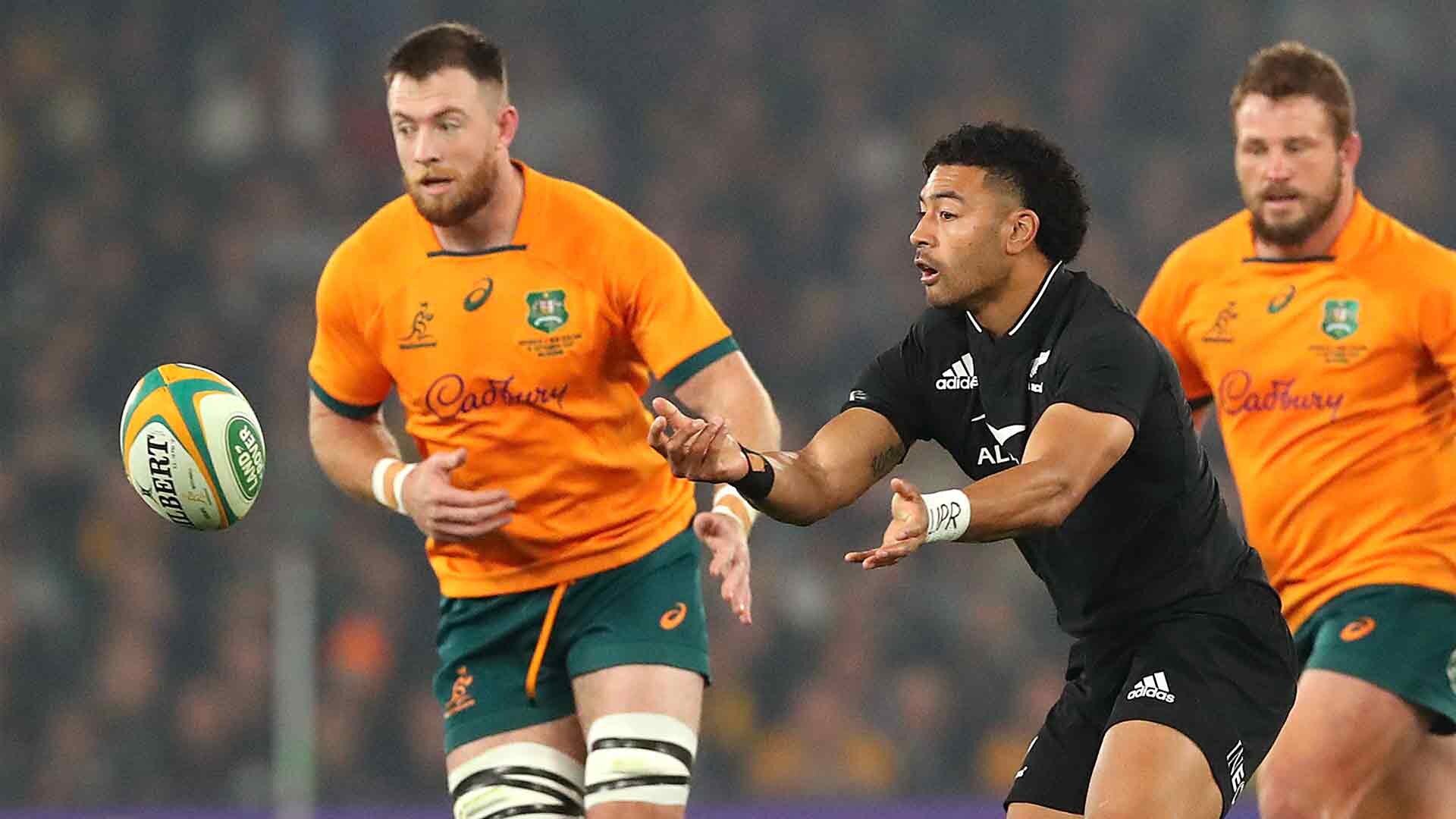 Having Mo'unga and the two Barretts in the backline will give the All Blacks three tactical kickers and maybe just as importantly, it will give them the ability to play around with their defensive configuration.
The All Blacks struggled defensively against the Wallabies. There were critical one-on-one tackles missed and both Caleb Clarke and Will Jordan were directly responsible for two tries being leaked – the former jamming in way too far to open a hole for Andrew Kellaway and the latter missing a straight-forward tackle on Pete Samu.
Throw in the fact Mo'unga is not a renowned defender and the All Blacks, if they re-set their backline with one Barrett at 12 and the other at fullback, can move those two and Mo'unga around to ensure they have robust defence in both the defensive frontline and backfield.
And fate has conspired to give Foster little choice but to stick with his reconfigured backline for the second Bledisloe Cup test as Havili has to go through return-to-play protocols having failed an HIA in Melbourne, and Tupaea is out for the rest of the season.
Asked if he's likely to stick with Jordie at second-five for the return test at Eden Park, Foster said:
"Jordie at 12 we know he's really competent there. We know he's keen to play there at some point. I thought he did the job pretty well. I see him as a 15 who can cover 12 so the rest we will ponder."
And when asked to give his thoughts on what he thought of how well the backs coped with the enforced reshuffle in Melbourne, Foster said: "I liked it through to the 60th minute and then I thought we lost our way a little bit.
"That sort of stuff is on the cards. It's not every test you lose two in the same position within such a short time period which was a little bit niggly but I thought the guys adapted well."
It seems like the All Blacks could be about to have their second happy accident of the season.