Back

By Gregor Paul
It's time for New Zealand Rugby to look offshore for Super coaches
New Zealand Rugby has confirmed that, despite an increasing number of calls to do so, it still has no plans to change its All Blacks eligibility criteria.
Whether players not contracted to NZR should be allowed to play for the All Blacks is a periodical hot topic – and it became front-page news a few weeks ago when coach-in-waiting, Scott Robertson, said he would like the policy reviewed when he takes over.
But it doesn't look like he will be granted his wish as the national body remains committed to keeping the All Blacks door closed to New Zealanders playing offshore, with chief executive Mark Robinson, telling reporters recently: "From time to time there is a discussion with the board about the eligibility law, but there's nothing imminent around a change to that. It's very much a status quo position on that.
"There's no imminent or existing conversation about that from New Zealand Rugby at the moment. Our position is very clear."
Interestingly, what is increasingly hard to avoid feeling, is that everyone is asking the wrong question in relation to eligibility.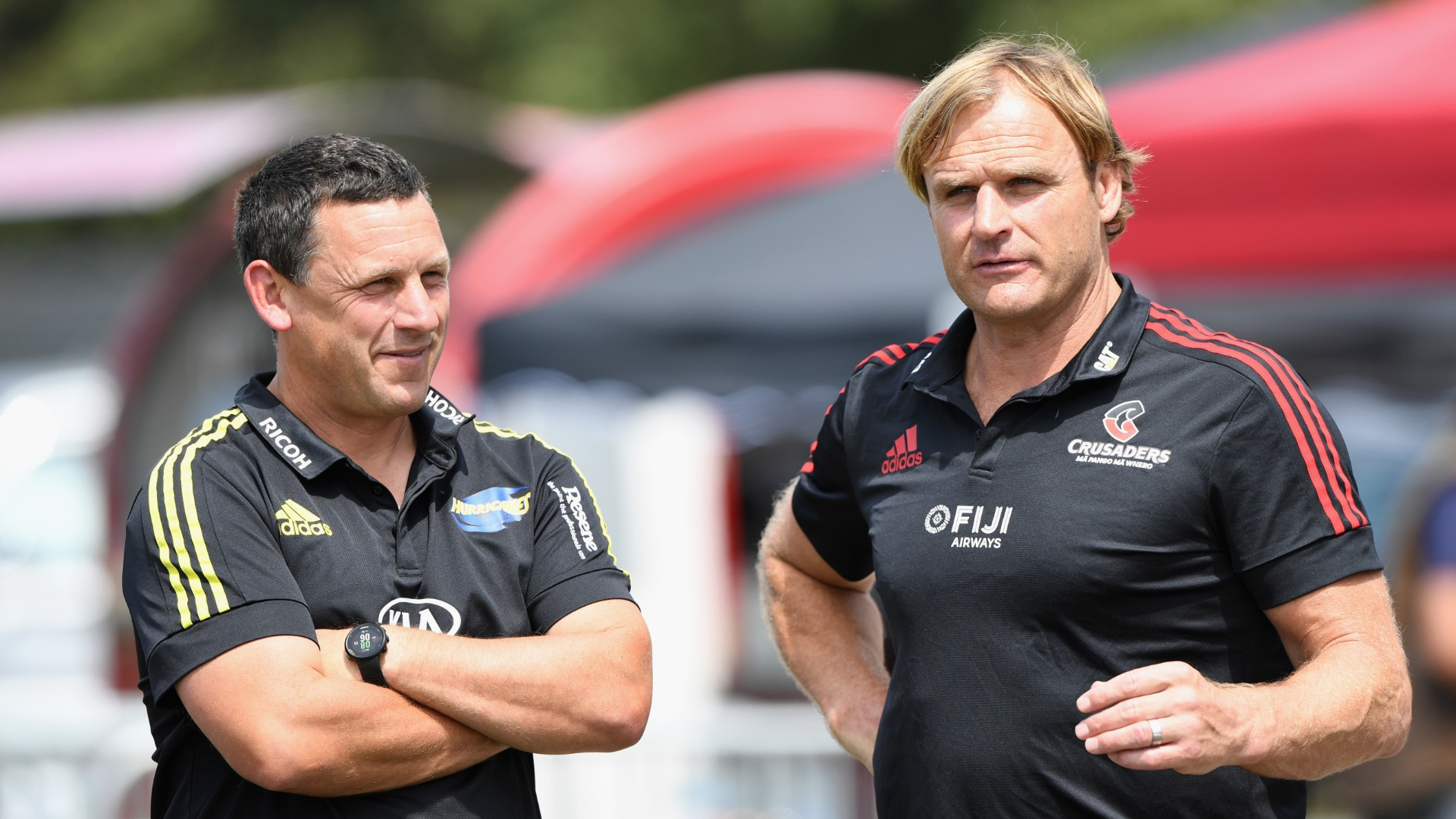 What seems a better question to be asking right now is whether NZR would be willing to loosen its stance on foreign coaches and open the country to an influx of new ideas and personnel.
The need to ask this question has been prompted by the relatively underwhelming scenario which has unfolded in the quest to fill the soon-to-be-vacant head coaching roles at the Blues, Hurricanes and Crusaders.
All three have been forced into the market at the same time as Robertson will be leaving the Crusaders for the All Blacks at the end of this year and is taking Blues and Hurricanes respective head coaches Leon MacDonald and Jason Holland with him.
To be losing three head coaches like this is far from ideal, but New Zealand is of course blessed with an abundance of high-quality coaches.
What has become clear in the last month or so, however, is that while there may well be plenty of good New Zealand coaches around the world, none particularly want to work in their homeland.
It's the reported shortlist at the Hurricanes … that highlights the lack of depth in the coaching market.
The Blues have tried and failed to persuade former Chiefs, Glasgow and Wallabies coach Dave Rennie to come to Auckland. They have also failed to entice Joe Schmidt to return to the club where his professional journey first started back in 2006.
The latest speculation suggests that former All Black and Clermont and La Rochelle director of rugby, Jonno Gibbes is the Blues' next target and while he has a relatively impressive CV, he's not the senior, mentoring figure the club were hoping to hire.
It's the reported shortlist at the Hurricanes, though, that highlights the lack of depth in the coaching market.
The New Zealand Herald has reported that the Hurricanes are looking at former All Blacks assistants Scott McLeod and Brad Mooar and current New Zealand Sevens head Clark Laidlaw.
All three have ample coaching experience, but none have worked for any extensive period as a head coach in the XV-a-side game.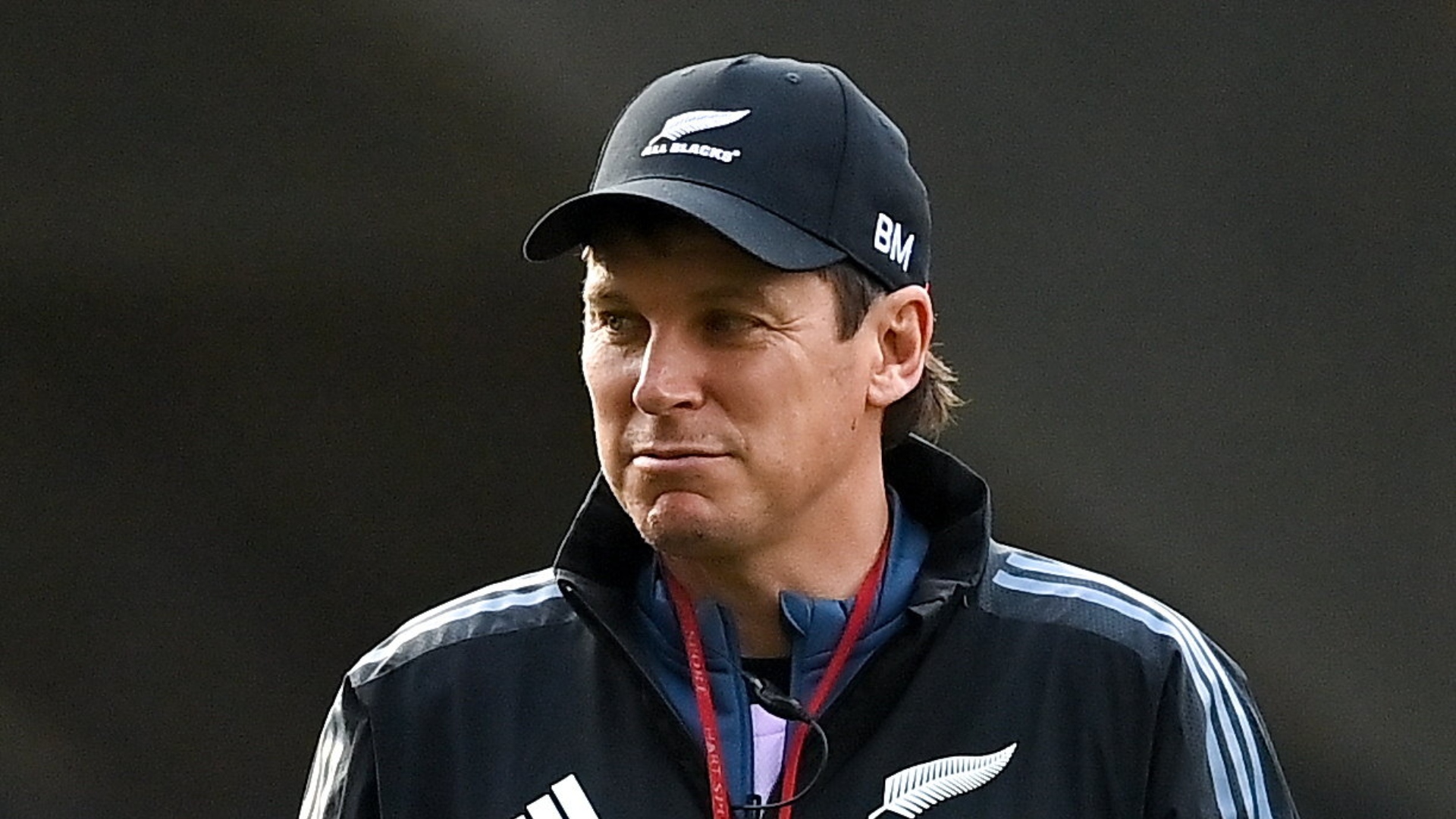 It's perhaps a little harsh to say that these plum gigs are attracting underwhelming applicants, but certainly there was no wow factor when the names leaked into the mainstream press.
What would be interesting to ponder is how different the appointment process may have looked had all three teams been able to chase after a foreign head coach.
The current rules around Super Rugby coaching appointments are not entirely against foreigners being given head roles, but it would take extraordinary circumstances for that to happen.
Currently, NZR pays the salary of each club's head coach and one assistant. And because NZR is footing the bill, it must approve the appointment.
While it's not dead-set against paying for a foreign coach, it would much rather have five Kiwis at the helm of its five Super Rugby clubs.
There is a counter-argument that says Super Rugby – and, by extension, New Zealand's best players – would benefit from being exposed to high-quality coaches from overseas.
The simple reason is that the rules are considerably clearer when it comes to appointing an All Blacks head coach – they have to be a Kiwi. A foreign Super Rugby head coach would therefore mean a key development position would be tied up by someone not eligible to progress to the next level.
An exception was made in 2006 when Australian David Nucifora was allowed to become head coach at the Blues after initially joining the club as technical director and high-performance manager. This is not something, however, that NZR wants to see happening more often.
But while the stance is understandable and justifiable, there is a counter-argument that says Super Rugby – and, by extension, New Zealand's best players – would benefit from being exposed to high-quality coaches from overseas.
This sort of thinking pervades everywhere else and may be a significant factor in why both Ireland and France are edging ahead of the rest of the world.
There is no doubt that Ireland have benefitted from having an open mind to foreign coaches. The names who have coached either at club or international level is impressive: Rassie Erasmus, Joe Schmidt, Stuart Lancaster and, of course, Andy Farrell. Jacques Nienaber is also heading to Ireland after the World Cup and having so much rugby intelligence steer the Irish players has certainly helped lift standards across the board.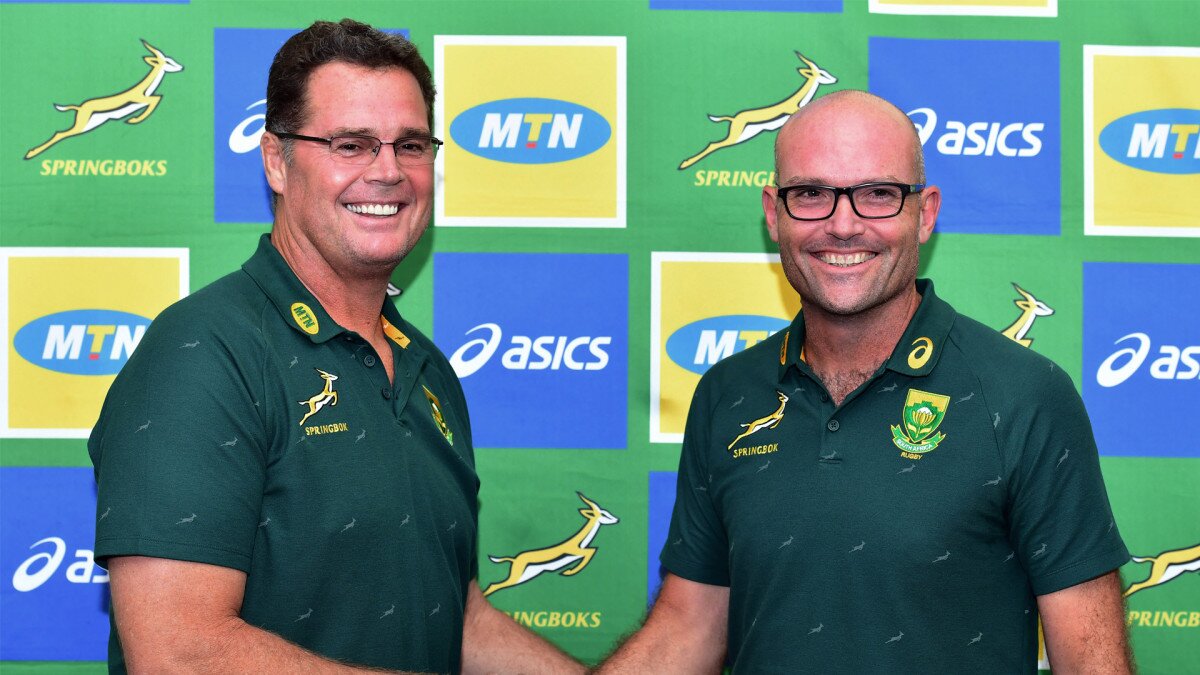 The national team seems to have a bit of everything in the way it plays, and you have to wonder, if the Irish Rugby Union had put a hard no on foreign coaches being involved in the last two decades, just where things would be in the Emerald Isle.
What they have also done well is ensure that there are opportunities for aspiring local coaches to be mentored by high-profile foreign coaches and the balance of local and international flavour seems right.
In France, their clubs have freedom to do what they like and again, there is no question that the likes of Schmidt, Gibbes, Vern Cotter, Simon Mannix and Ronan O'Gara have added to the rugby ecosystem through their various coaching stints.
And it's mention of O'Gara, the former Irish first-five and current director of rugby at European champions La Rochelle, that makes it yet harder to understand why NZR is so against foreigners taking head coaching roles in Super Rugby.
[O'Gara] was also instrumental in developing Richie Mo'unga from being a highly promising club player to first-choice All Blacks play-maker.
O'Gara, who has become one of the hottest coaching properties in the game, spent two seasons as an assistant with the Crusaders.
His salary was paid for directly by the club and hence they could bring him over no questions asked, and his influence at the Crusaders was considerable.
After arriving as backs coach in 2018, O'Gara did a brilliant job at straightening the Crusaders attack. He was also instrumental in developing Richie Mo'unga from being a highly promising club player to first-choice All Blacks play-maker.
In early 2019, Mo'unga made reference to the influence O'Gara was having. "He's been honest with me, he's had a few hard words with me at the start of the year around my goal kicking, and a few other things around my gameplay which has put me in good stead.
"The hard speeches that we sometimes don't want to hear on a Monday morning is what we need. He keeps us honest, we respect what he says because he's done it 120-something times for Ireland."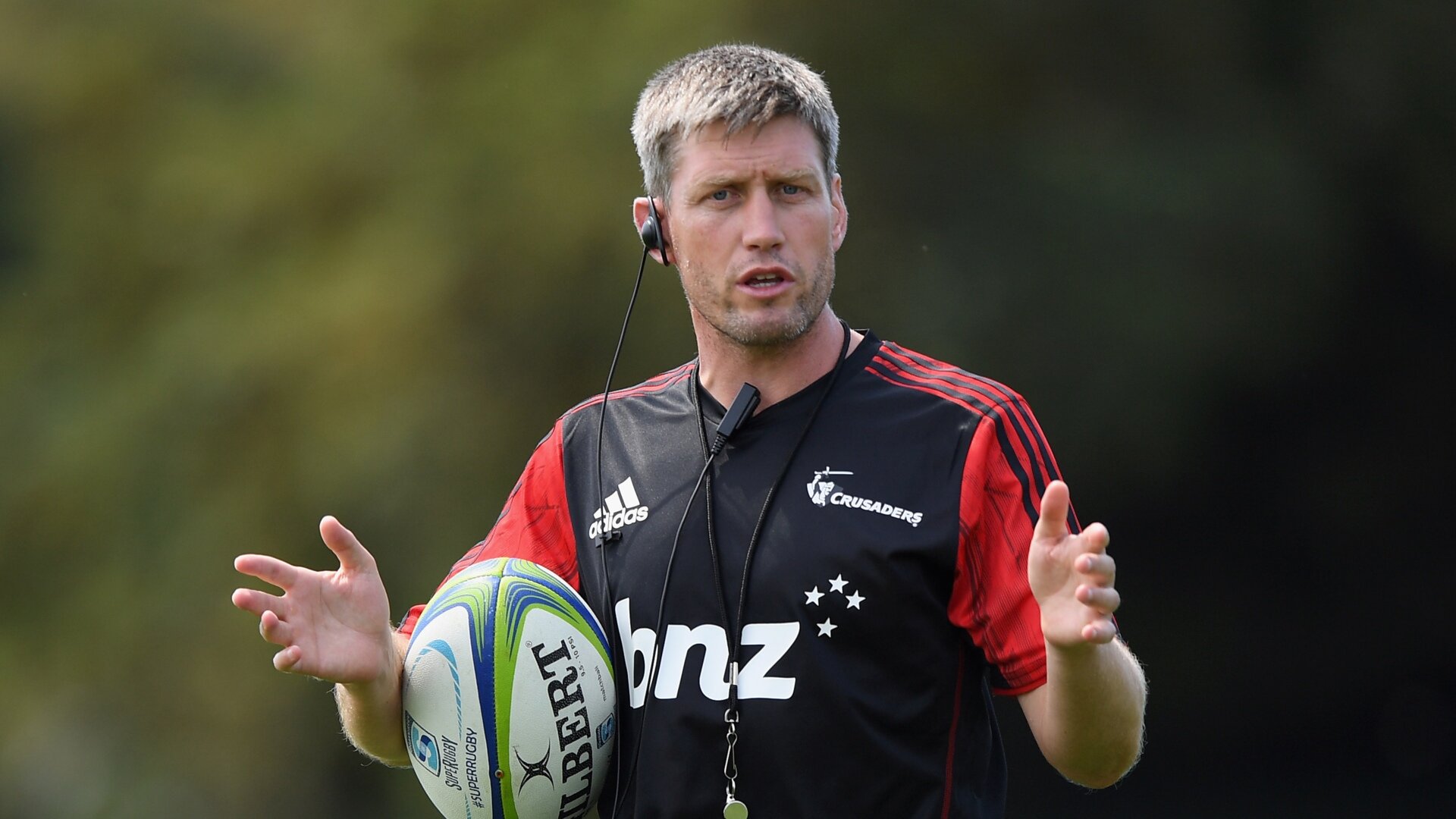 The Crusaders also brought over former Welsh wing Mark Jones as an assistant in 2020 and while no one would say these foreign coaches are the core reason the club has been so successful, having different voices with different ideas has certainly been helpful.
New Zealand's conviction that the best way to support its high-performance ambitions is for the coaching and playing staff of its five Super Rugby teams to all be All Blacks eligible is starting to feel like it needs to be reconsidered.
A bit more international coaching flavour in Super Rugby would be beneficial. New Zealand needs greater diversity of thinking and more tactical weaponry built into the skill-sets of the players.
And so if there is to be an eligibility change of any kind in the immediate future, it needs to be a softening of the rules around hiring foreign coaches.