Back
By Tom Vinicombe
Unburdened and unbowed
Liam Squire is back, hungry, and has made peace with the curious series of events that placed him in the middle of a three-month media storm in 2019, leaving him frustrated, mentally drained and eager to escape New Zealand for Japan.
Squire shocked New Zealand when he turned down the chance to go to the World Cup with the All Blacks, but confusion has reigned over why the 29-year-old walked away from a burgeoning Test career in his prime.
Former Highlanders coach Aaron Mauger wrongly stated midway through Super Rugby that Squire was dealing with "family issues" – a comment that upset the bruising blind-side as it simply wasn't true. Squire had missed most of the 2019 campaign because he'd been battling a consistent run of injuries which had, in turn, impacted his mental health.
After making his Test debut in 2016, he had also found it increasingly difficult to deal with the constant media attention, relentless demands of playing international rugby, and the pressure of being an All Black.
I struggled with being in that spotlight, and having the added pressure of all of New Zealand critiquing how you play

Liam Squire
Speaking exclusively to The XV, Squire has set the record straight on why he removed himself from the international arena.
"Something that I'm not really comfortable with is being in the limelight," he says. "People that are close to me knew that over the last two or three years I struggled with being in that spotlight, in the All Blacks, and having the added pressure of all of New Zealand critiquing how you play and all that.
"Obviously, I missed that game against the Jaguares for the Highlanders and when it sort of got all out in the public why I didn't play, it caught me off guard."
Squire was the first to admit that he wasn't in the right mental place to be playing professional rugby – but he didn't expect that to be broadcast to the world. The erroneous nature of Mauger's comments amplified Squire's struggles. Perhaps the coach suffered a slip of the tongue, but his words left Squire scrambling to reassure his inner circle that he was fighting a personal battle, and nothing more.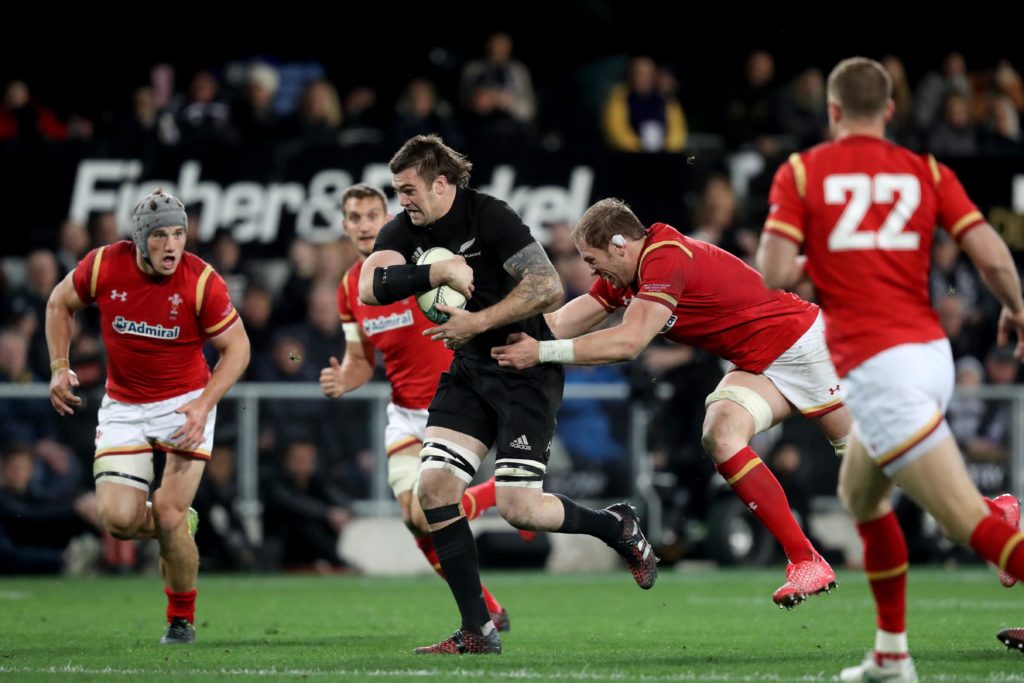 "I didn't know how to, all of a sudden, deal with this added pressure of people asking what was going on. I was never especially keen on it going public because I didn't feel like it was anyone's business but my own.
"My way to cope with it was to shut up shop and not talk to anyone. I felt a little bit frustrated that a lot of people kept pushing at what was going on, rather than just letting me sort my own stuff out and focus on what I needed to do."
While Squire was fit and ready to join the Highlanders on the second leg of their tour to South Africa, having spent some time working with Hansen and All Blacks mental skills coach Gilbert Enoka, Mauger decided that waiting a few weeks to reintegrate the flanker was a better strategy. For every match that Squire was absent, however, the attention grew.
I was thinking, why am I getting a message from Steve Hansen in the media to call him to say if I'm available or not?

Liam Squire
The coverage only intensified when, come the end of the Super Rugby season, Squire wasn't named in the first All Blacks squad for the year, having told Hansen that he wasn't ready to play.
"It got quite frustrating, I felt like every time I opened up the news, there was something about it," Squire says. "I wasn't actually talking to any journalists, so I don't know how they were making up their stories or speculating about it, because I certainly wasn't saying anything. It was a really strange time.
"The weirdest thing for me was when I saw an article saying something like 'Steve Hansen is waiting for Liam's phone call'. I was thinking, why am I getting a message from Steve Hansen in the media to call him [to say] if I'm available or not rather than hearing that directly from him? I found that quite strange."
The article in question stemmed from Hansen's comments following the 2019 Rugby Championship, ahead of the selection of the World Cup squad.
"We've got an understanding: if he's keen, he'll let me know," Hansen said. "He will let me know – that means he rings me."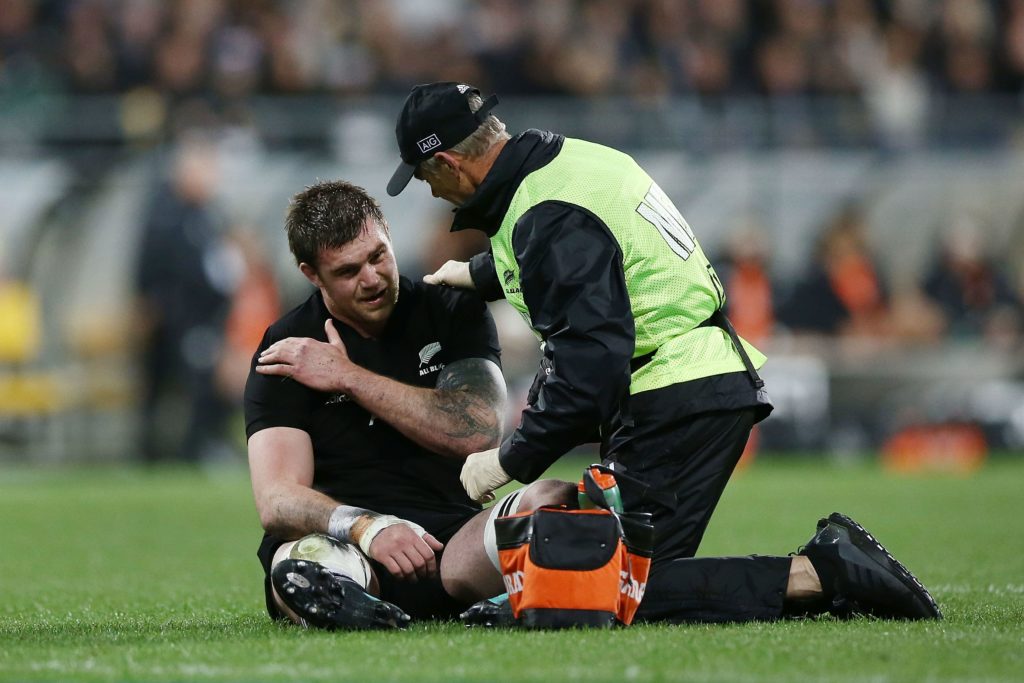 Squire wasn't sure whether Hansen was actually expecting him to get in contact ahead of the World Cup announcement but, in his eyes, nothing had changed.
"I had no plan to call Steve at the time – I thought we had already discussed that. When that came out, and then other articles came out, it was a bit of a juggling act for me, while I was trying to play Mitre 10 as well. I did end up making that phone call in the end and clarifying a few things."
Squire let Hansen know that he would be available for the World Cup should injuries necessitate a call-up – but only if his form for the Tasman Makos in the Mitre 10 Cup warranted selection. The summoning never eventuated, however, and that conversation with Hansen was the last that Squire has had with All Blacks management.
While Japan didn't pan out as Squire had expected, with the Top League called off after just six rounds, the brief stint overseas and extended break from the game has presented the loose forward the perfect opportunity to reflect on and recover from his turbulent final year in New Zealand.
The positive I can take out of it is maybe it hopefully helped somebody else to talk to someone or do something about their struggles.

Liam Squire
"It was tough dealing with all that stuff over the last sort of 18 months, it took me a long time to get over it, but I guess those comments from media were all things they'd hear at the pub, gossip and that," Squire says.
"I used to let that stuff get me down and wanted to make sure everyone knew the truth but the only people whose opinion matter are my team-mates and my close friends and family. They already knew I was battling, that I had struggled with the attention at that higher level and stuff, so it wasn't a surprise for them.
"Now I just worry about what they think and not the people on Facebook or behind their keyboards – I don't really pay attention to that anymore. It definitely took a lot longer than I anticipated but sometimes that's what happens.
"The positive I can take out of it is that it hopefully helped somebody else to talk to someone or do something about their struggles.
"It's a massive problem we probably have here in New Zealand at the moment, that stigma behind it. You don't have to go tell the world, but talking to someone is a step in the right direction. In New Zealand, we still need to raise awareness around it but there are some good people here that are helping drive that, which is awesome to see."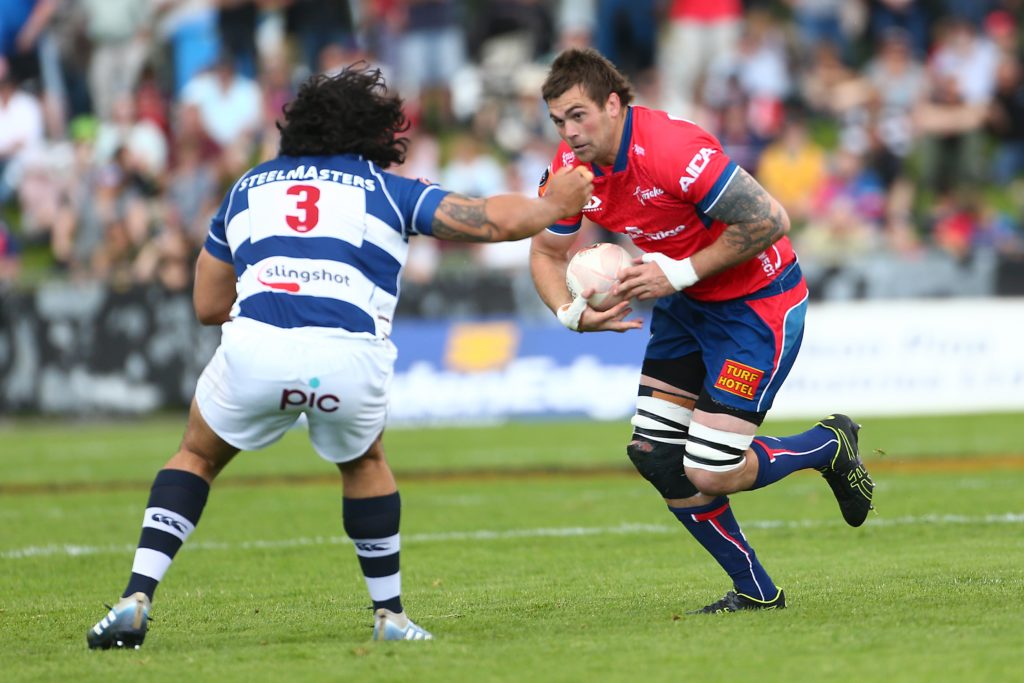 Now back in New Zealand and fully entrenched in the life of a Super Rugby player, Squire has renewed confidence and a clean bill of health.
Surgery has taken care of that of a chronic hip problem. He is in the best shape of his career. And he is set to play a massive role in the upcoming Highlanders campaign, under the tutelage of new head coach Tony Brown.
"I was thinking about it a couple of months ago, I hadn't had a decent break since making the All Blacks in 2016," Squire says. "It's been a bit of a blessing, to be fair, having about 10 or 11 months off, just to get the body right, freshen up mentally and just work on those little parts of the body that you sort of forget about in the thick of the season.
"It's been great just to focus on that and not bash the body up on Saturdays.
"Back in 2013, when I was first playing Mitre 10 Cup, I stopped working and trained full-time in the gym and stuff and probably got my body in the best condition it's ever been in. My weight was exactly where it needed to be and I was in the best kind of condition leading up to Mitre 10 and that was sort of my breakthrough year, going and playing Super Rugby the following year.
Making the All Blacks is still a driving factor

Liam Squire
"That was the best I've ever felt, back then. It's a long time ago now, and that's the luxury of having the extended break now, I was able to get back into training over the Christmas period and I feel like I'm now back to where I was physically in 2013 – that's just how the body's feeling. I'm in the best sort of condition I can be in."
Squire's departure in 2019 coincided with fellow All Blacks Jackson Hemopo, Elliot Dixon and Luke Whitelock also calling time on their Highlanders careers, leaving a dearth of experience in the franchise's loose forwards.
In their absence, the likes of Marino Mikaele-Tu'u and Teariki Ben-Nicholas stood up in 2020 and Japanese international Kazuki Himeno has also joined the cause for the coming season, meaning the Highlanders again boast one of the most formidable back-row arsenals.
And while he isn't trying to run before he walks, Squire admits that the black jersey still calls to him.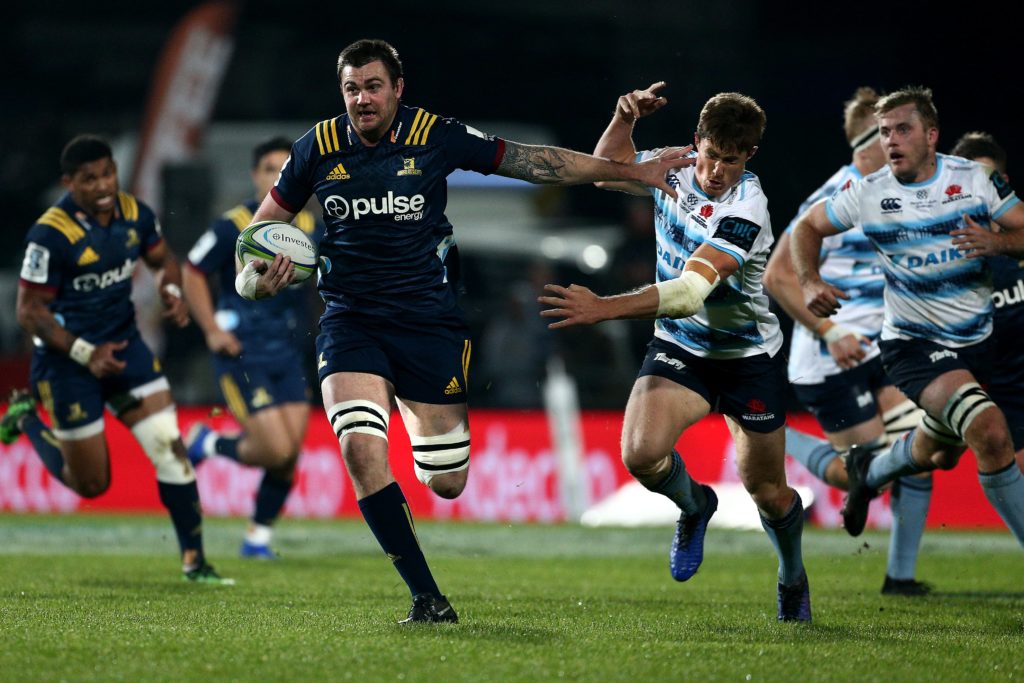 "Everyone in this team's goal is probably the All Blacks," he says. "I just want to play as well as I can for the Highlanders and sort of let that do its thing. If higher honours come along, that'd be awesome.
"For me, it wouldn't be the end of the world if I end up just playing Mitre 10 Cup after Super Rugby but making the All Blacks is still a driving factor."
Of course, that has to start with delivering for the Highlanders. He is following return-to-play protocols necessary following major hip surgery, but should be fit to feature in a pre-season game, or at worst the opening-round clash with the Crusaders.
No doubt, Liam Squire will be intent on announcing to New Zealand that he's back on the shores of Aotearoa and ready to get down to business.