Back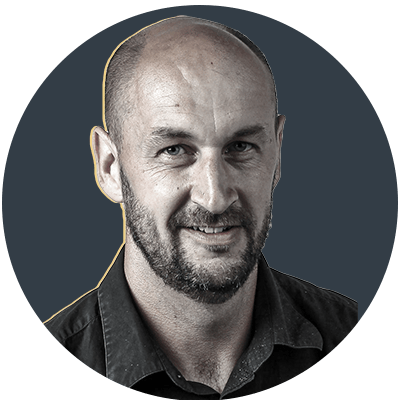 By Gregor Paul
Tough at the top
In November, Gregor Paul released a new book called The Captain's Run, exploring what it takes to lead the All Blacks. He has written a four-part series for the XV exploring the qualities the best captains have shared, while also looking into the stories of those who didn't succeed in the role. Part Three looks into the lives of those captains who never quite came to terms with the role.
The tendency is to naturally assume, given the success of the All Blacks, that all their captains have taken easily and readily to the job.
But that's not how it has been and while the likes of Buck Shelford, Sean Fitzpatrick and Richie McCaw enjoyed superb tenures, as did Kieran Read, that's not been the case for every captain of the professional age.
The tendency is to gloss over the moments of failure or cling to the myth that captains are all equipped to cope with it – being superheroes who know how to process or flush negative emotions that arise from falling on the wrong side of history.
The idea of an All Blacks captain being vulnerable, exposed to pressures and outcomes they are not emotionally ready to deal with is one that is rarely if ever considered.
But those stories are there. In fact there are more than many people may realise as there has been a handful of captains who were never much loved or understood and had a fairly miserable time in the role.
The idea of an All Blacks captain being vulnerable, exposed to pressures and outcomes they are not emotionally ready to deal with is one that is rarely if ever considered.
One of those was Reuben Thorne, who was made captain in 2002 by John Mitchell. Having taken the job unexpectedly in late 2001, Mitchell decided to invest in Thorne after he led the Crusaders to the Super Rugby title in 2002.
It was a fantastic campaign that saw the Crusaders go through 14 matches unbeaten and Mitchell liked the way Thorne led with a quiet authority. His game was built on a high work rate, low error count and a willingness to put his body on the line.
It wasn't a sexy offering for a No 6 and throughout 2002 and the early part of 2003, there was heavy media criticism of Thorne. He wasn't explosive or dynamic enough, the critics said.
He didn't have a high enough impact, and, for 18 months or more, Thorne was maligned. "New Zealand's a small place, so the media can be very powerful because it's got such a broad reach," he says.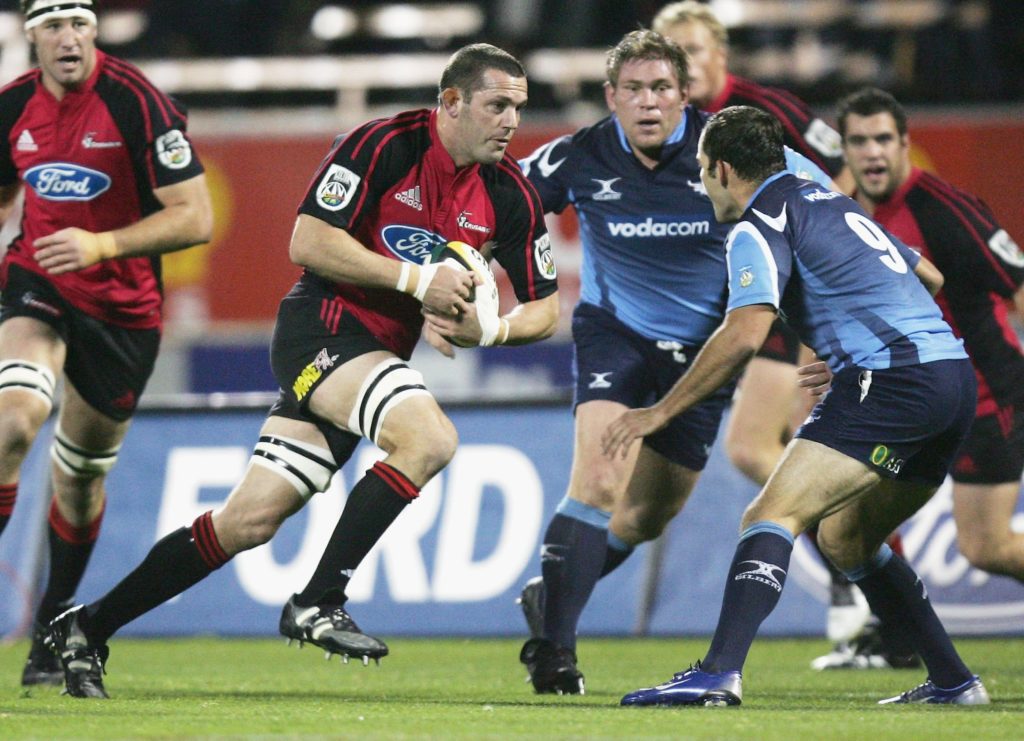 "If they put an opinion piece out there that is negative, then the public tend to believe that's right or there's something behind it, so, it is tough, because you say you don't read it, but everybody sees it and you hear it and you know it because, as I say, it's a small place.
"So at times I'd feel it, but I thought I've got the backing of my team. I've got the backing of the coaches and I felt privileged to be able to do what I was doing. I felt at the time I had good support from my team-mates and they all backed me because the people on the field know what you do. The coaches were the same, they said, 'look, keep playing well, we're happy with what you're doing'. "Those are the opinions that matter to me, so that helped. But there were times when it was annoying. It was frustrating, hard for my family to deal with it. But I thought there's not much I can do about it, so I just got on and focused on playing."
He suffered, in silence, endless media criticism throughout his two-year tenure and then when his world collapsed with semi-final defeat at the 2003 World Cup, the one man who had stood by him was suddenly nowhere to be seen.
"I felt isolated in terms of dealing with all that because John Mitchell pretty much pulled right back out of it," reveals Thorne.
I felt isolated in terms of dealing with all that because John Mitchell pretty much pulled right back out of it.

Reuben Thorne
"It was kind of 'You're the captain, you deal with it.' I don't think I was well supported."
When Graham Henry was appointed to replace Mitchell it spelt the end of Thorne's captaincy. Tana Umaga took over and initially Thorne wasn't even selected by Henry.
Two years later, though, Henry came to see that he had been wrong and he recalled Thorne to the squad where he played a strong role as a sounding board to captain Richie McCaw. That was his happy place. He was able to use all of his experience and wisdom to help guide a young captain, but not have all the pressure and focus on himself.
Because he knew captaincy wasn't for him. "I wasn't flash or flamboyant or scoring tries," he says. "People in New Zealand expect or want their captain to be something a little more than that. They want them to be the star, they want that person to be a larger-than-life sort of character or an amazing athlete that's going to score tries and dominate people and for me it was really hard to shake that off."
Justin Marshall would never be accused of lacking flamboyance but he was accused of lacking the temperament the job required when he was given it on the All Blacks' UK tour of 1997.
Marshall was a shock promotion to the job when he was asked to step up on the end of year tour. Sean Fitzpatrick was with the team but a knee injury had flared when the All Blacks arrived in the UK and it was doubtful whether he would be fit to start against Ireland.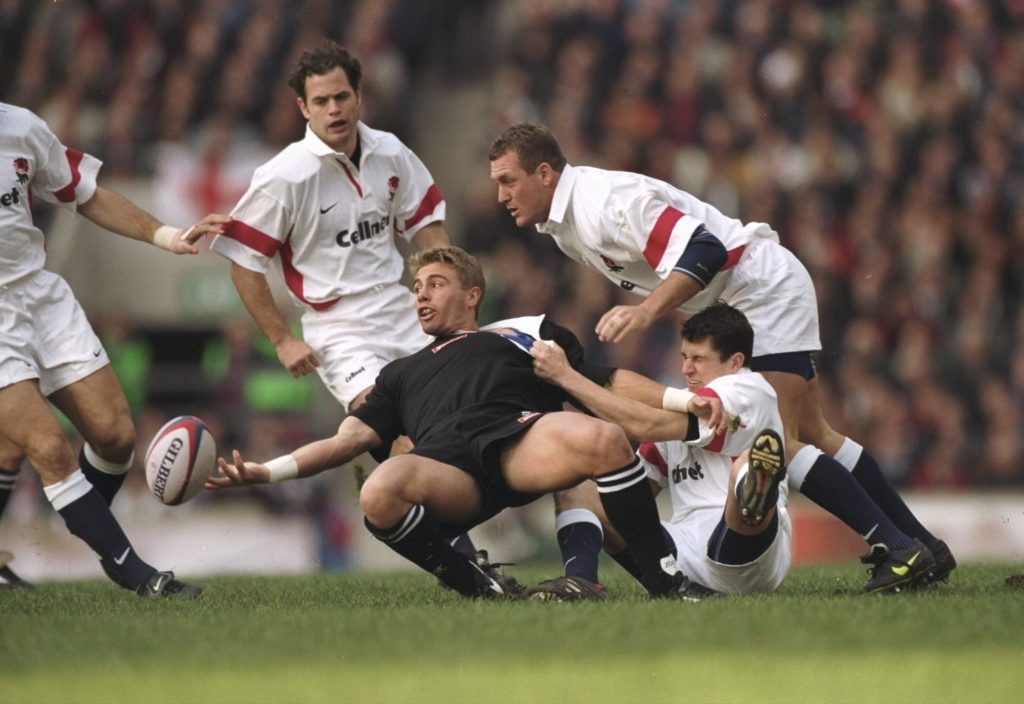 So coach John Hart looked around his squad and decided to promote the 24-year-old halfback. It was a squad full of highly-experienced, world-class players but Hart wanted to invest in the future and he also liked the competitive edge Marshall would bring.
No one was more surprised than Marshall to be asked and he had to check with Hart that he was sure. "Honestly, when people say they almost fell off their chair, I literally did. And I didn't say anything, and he kind of just looked at me," says Marshall of what happened after he was asked to be captain.
Honestly, when people say they almost fell off their chair, I literally did. And I didn't say anything, and he kind of just looked at me.

Justin Marshall when offered the All Blacks captaincy by coach John Hart
"When you crystal ball this situation, it's kind of like, 'oh thank you so much, I'm so proud and I'm very humbled'. But the first thing that came out of my mouth was 'what about the other guys?'. If you go through that '97 side, you would think how the hell did he pick me as All Blacks captain? I said, 'I don't know if I can do it Harty because I'm not sure I've got enough respect in this team at such a young age.
"I don't feel like I'm the right choice because I wouldn't have the support of the players. And he said, 'I've already spoken to them and they think you are a good choice. They think you definitely have the competitiveness: that every time you are going out and doing all that you can for this team and for your country. And you are in a position where decisions are easier to make because you can see a lot. Also we have been impressed with your maturity. So we've spoken to all the senior players, the leadership group and they have support for you'."
It proved a master stroke by Hart as the All Blacks beat Ireland, England and Wales before facing England again at Twickenham. They were unbeaten through 1997 and if they won, they would be the first team to post a perfect season.
But pedantic Scottish referee Jim Fleming was annoying the All Blacks with the way he was officiating the final test of the year and Marshall was told by the senior figures in the pack to talk to him.
Every time he tried, Fleming shooed him away until Marshall snapped after England had been awarded yet another penalty, and said: "You know what Jim, if you don't f***ing well do something about this my forward pack will and then we will have a hell of a messy test match."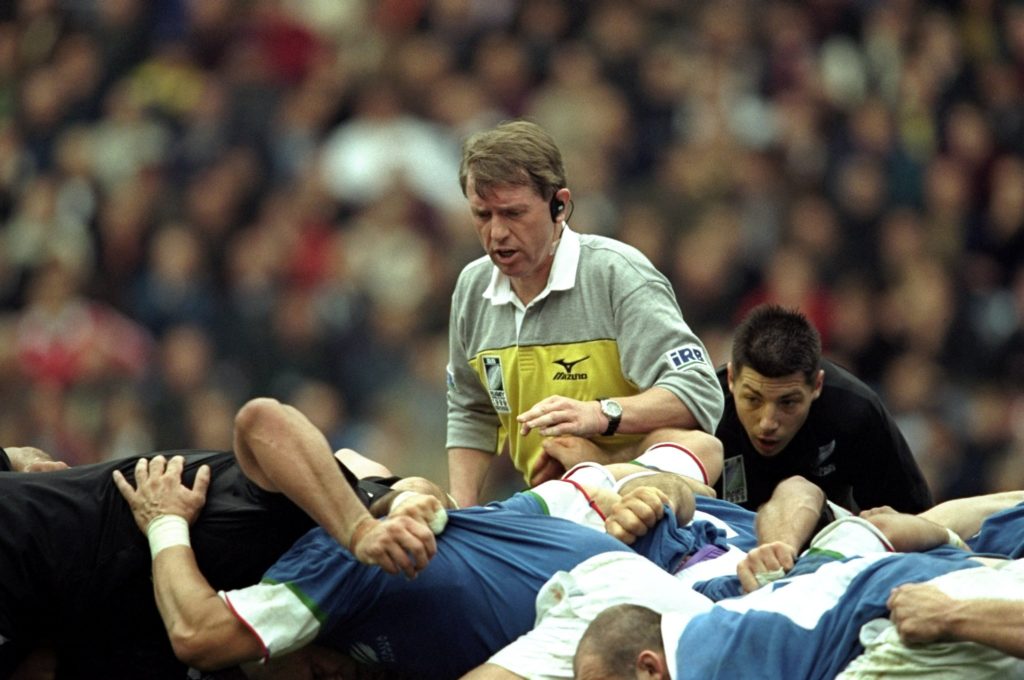 Fleming marched him back 10 metres and then another 10 when Marshall said: "Look Jim I am just trying to tell you how it is my team are feeling."
What bemused Marshall and still hurts, is that it ended up being his last test as captain and he was never told why. "He [Fleming] marches me 20 metres and all of a sudden I am a shit captain. I win three games and a draw but when the team is named in 1998, I am in it, but Taine is captain. There has been no communication. Nothing."
Marshall's surprise that he wasn't captain in 1998 was nowhere near as large as Taine Randell's that he was.
Randell had perhaps the saddest experience of all as captain – appointed at just 23 after one year of test football and at a time when he was still flatting, living the scarfie life that would see him play a test one week and then plot an egg fight through the streets of Dunedin the next.
He found himself in the All Blacks changing room standing in front of legends such as Michael Jones and Robin Brooke, relying on nothing more than bravado to try to convince them and himself he was the right man to captain the team.
As he says: "I had blind, youthful enthusiasm and, I guess, confidence. Being a babe in the woods was quite a good thing because if I realised then what I know now, I would have realised how woefully underprepared I was."
I had blind, youthful enthusiasm and, I guess, confidence.

Taine Randell
Randell wanted to quit in late 1998 – a year in which the All Blacks lost five consecutive tests. He told coach John Hart but was then persuaded to meet with corporate guru Kevin Roberts to see if there was any way he could carry on.
Both Randell and Roberts agreed he wasn't ready to continue – and they told Hart. But they agreed to hold off making a decision, to see what happened during Super Rugby that year.
Hart was playing for time and it worked because Randell enjoyed a good campaign with the Highlanders. He felt more comfortable leading them and felt he played better and so when the test season swung around, he told Hart he was ready to captain the All Blacks again.
At first he took that new found confidence to the All Blacks and led them with more authority. But it all went horribly wrong in the World Cup semi-final when the All Blacks were beaten by France – 41-33.
It was the most sensational shock of the tournament given how poor France had been up until then and indeed given how poor they had been in the first half of the semi-final.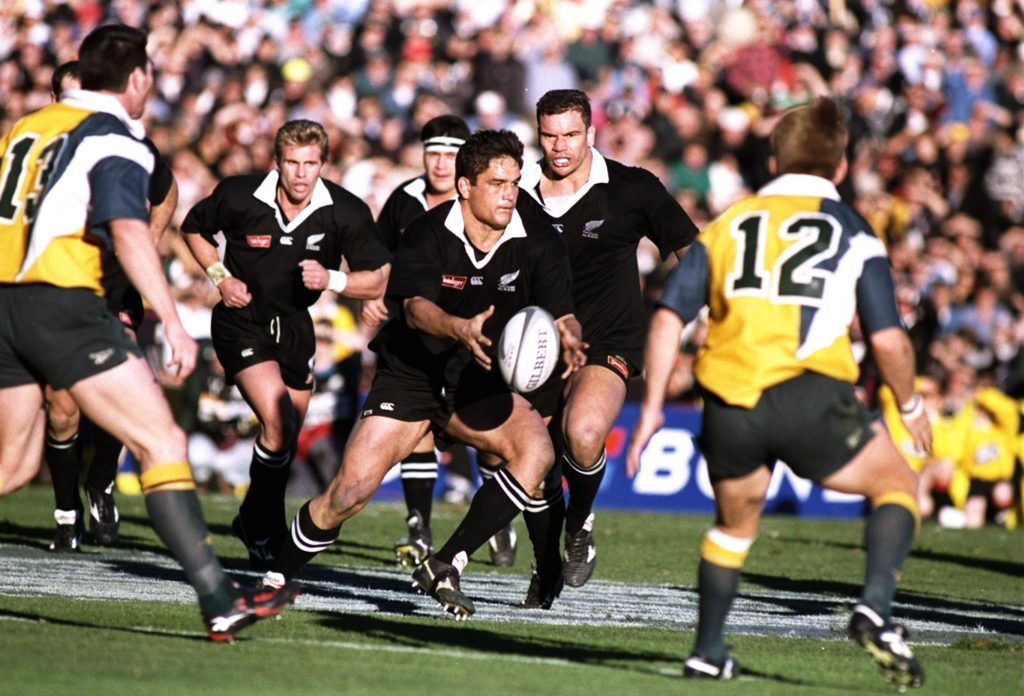 But France being France found an incredible 40 minutes and there was Randell, broken and devastated, trudging off the field at Twickenham as captain of an All Blacks' side sensationally dumped.
"There was a 15-20 minute period, and holy shit, I don't know. We were all wide eyes, not knowing what was going on. They'd kick a ball in between four of us and it would land in the middle and they would get it. I genuinely did not know what to do."
Randell was not the captain in 2000 and he was only relieved, not sad about that.
More stories