Back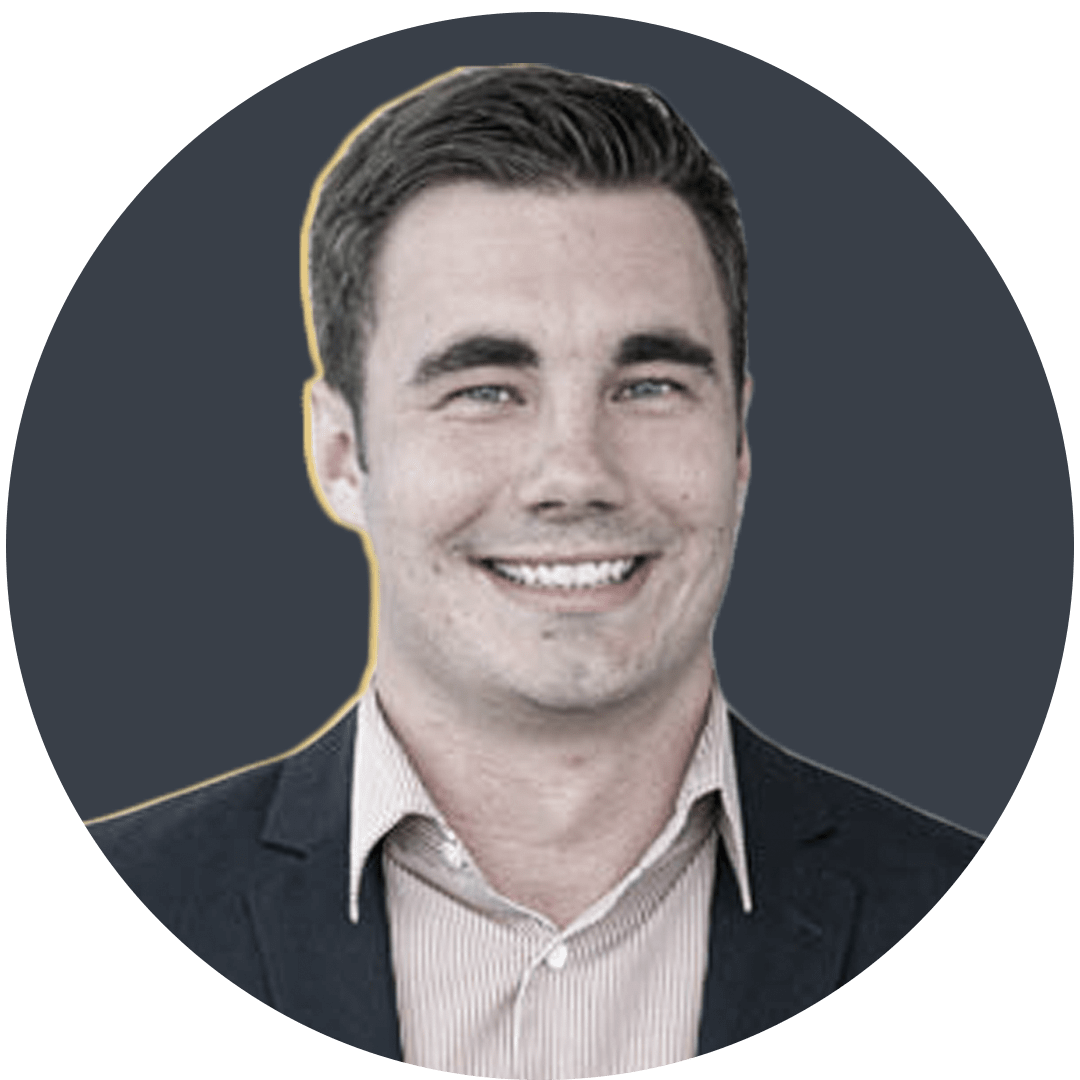 By Tom Vinicombe
The one-two punch that could ignite the All Blacks attack
New Zealand has two gun halfbacks coming through the ranks who could prove crucial to the All Blacks' chances following the 2023 Rugby World Cup.
Ian Foster used four halfbacks throughout last year's campaign: Aaron Smith, TJ Perenara, Brad Weber and Finlay Christie. With three number 9s likely to be selected for next year's showpiece event, the smart money would be on just one of last year's crop missing out on the flight to France.
But post-2023, it's very possible that New Zealand's three most senior scrumhalves all call time on their test rugby careers.
Smith, at 33 years of age, is the oldest and most experienced of the trio and looms as a key figure in the All Blacks' quest to regain the William Webb Ellis Cup next year. While he's not yet showing any major signs of letting up and his family is well-settled in New Zealand so an overseas venture might not be on the cards but with two young children, Smith may well find himself ready to call time on his regular overseas trips and time away from home.
Weber, 31, and Perenara, 30, might have a couple more years of professional rugby left in them following the tournament in France but it wouldn't surprise to see the two take advantage of the money on offer in Japan and load their coffers ahead of a long retirement.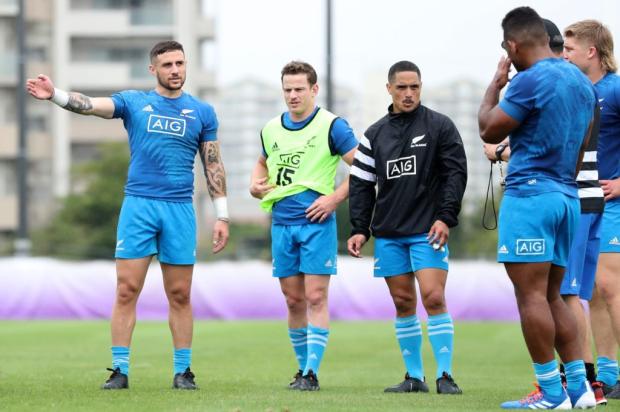 Notably, all three players are off-contract at the end of 2023.
Regardless of what develops between now and the end of next year, it would certainly be a major surprise to see any of the trio holding their spot in the national side until the next World Cup in 2027 – and that means new blood is needed.
After a mixed start to his test career last season, Finlay Christie has been New Zealand's form halfback throughout the current season of Super Rugby Pacific and at 26 years of age, could become the next medium-term All Blacks No 9. Whoever takes over the head coach role after Ian Foster, however, will be looking to bring in some talent that can put heat on Christie and perhaps take over as the long-term successor to the world-class Aaron Smith.
While it's possible that another candidate emerges between now and 2024, it appears that Folau Fakatava and Cortez Ratima could be the men to form a much-needed one-two punch for the All Blacks in the years to come.
Fakatava's talents were already well known ahead of the season. Had it not been for an untimely ACL injury last year, it's likely Fakatava would have been the man to earn a test debut ahead of Christie.
He's unreal … no-one plays rugby like he plays rugby; he can beat anyone in a phone box and create for other players.

Tony Brown on Folau Fakatava
While the Tongan-born 22-year-old had somewhat of an inauspicious start backing up Smith at the Highlanders the season – hardly surprising, given he was on the return from such major surgery – he's started to come into his own as the campaign has progressed and was back to his effervescent best off the bench in the Highlanders' win over the Reds in Queensland on Friday night.
Fakatava entered the match with his team six points behind on the scoreboard and 25 minutes left on the clock. A brilliant no-look behind-the-back pass to Scott Gregory after just five minutes on the pitch created one try for the Highlanders and Fakatava used his vision and strength to score one of his own six minutes later and put the game out of reach for the home side.
"Folau's one of our best impact players … Aaron Smith's had a big shift and we needed energy and impact," Highlanders coach Tony Brown said following the game.
"He's unreal … no one plays rugby like he plays rugby; he can beat anyone in a phone box and create for other players."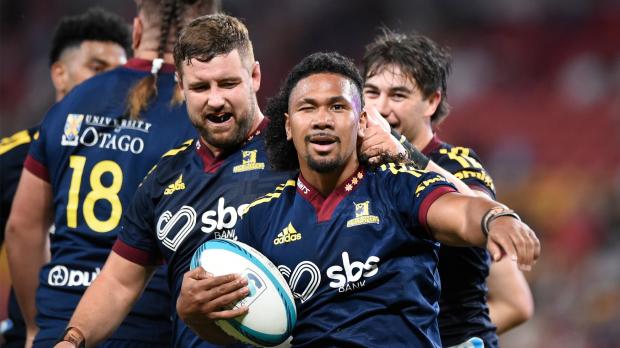 Smith was also full of praise for his young teammate.
"I said to him at halftime, 'Get ready, mate, this suits you to a T' and 'Bring it home', and he did exactly that. Folau's a great talent and I can't say any more than what he [showed] tonight. His impact on the game won us the game."
Fakatava has been on the test selection radar for a number of seasons and while his current international eligibility is still being determined, there have been some suggestions that he could make the step up this season, now that's he once again fit and firing.
A more left-field selection would be Chiefs halfback Cortez Ratima, a man who few outside the high-performance channels had heard of prior to Waikato's title-winning run in last year's NPC.
Earlier in the season, Ratima had earned a call-up to New Zealand Under 20s squad despite the fact he'd barely played any rugby during the year due to a shoulder injury suffered at the tail-end of the prior provincial campaign.
He's making a bloody good fist of his craft at the moment but we really, really like where we think that Cortez can get to.

Clayton McMillan on Cortez Ratima
Ratima was the first-choice No 9 for the Baby Blacks and became Waikato's number one scrumhalf when Xavier Roe was sidelined and has now banked plenty of minutes for the Chiefs in his first year of Super Rugby.
At present, Ratima is not up to test standard – that's no major surprise – but the 21-year-old has shown glimpses of why he's been so highly regarded by the men in the know. Like Fakatava, Ratima is a threat will ball in hand. He is quick enough to make a break around the ruck but also strong enough to fight his way through tackles and wait for his support.
"He's abrasive, he's got that ability to carry when nothing else is on and buy ourselves a little bit of time," Chiefs coach Clayton McMillan said following Ratima's debut off the bench against the Crusaders earlier this year."
"We think he's a real player for the future," McMillan said after the squad was first named. "He's making a bloody good fist of his craft at the moment but we really, really like where we think that Cortez can get to."
Has Ratima done enough to justify selection in the All Blacks this season ahead of someone like TJ Perenara or Chiefs teammate Brad Weber? At present, he might not be up to the standards of those two players but by the time the 2023 World Cup kicks off, that might not necessarily be the case.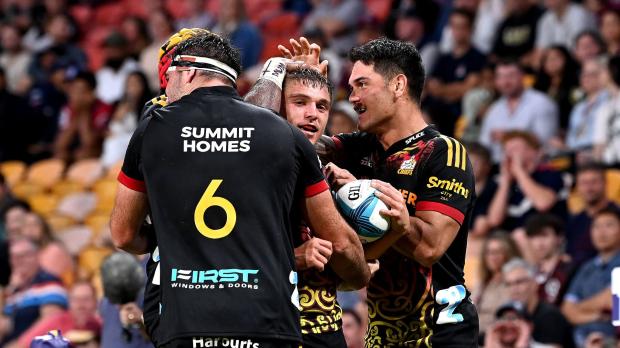 Even Aaron Smith, arguably the best halfback the world has ever seen, didn't make his test debut until he was 23, two years deep into his Super Rugby career and starting regularly for the Highlanders. But, from the moment he stepped into the All Blacks No 9 jersey, he entrenched himself as the first-choice scrumhalf and by the end end of the season was already being talked about as one of the top player in the world.
By the time the 2023 World Cup kicks off, Ratima doesn't need to best the best scrumhalf in the world to justify an early call-up this season – he just needs to be one of the top three No 9s in NZ.
Fakatava is unquestionably ahead of him in the pecking order but he might not be eligible until next year and it would take a brave coach to blood a new halfback in a World Cup year – although Smith's quick rise in 2012 shows that it wouldn't necessarily be entirely unreasonable.
There's a very distinct possibility that neither Fakatava nor Ratima get the call-up ahead of the World Cup – that the selectors opt for the status quo and stick with three of the four men they've employed in the No 9 jersey since the 2019 tournament. But post the next tournament, it's hard not to envisage these two young halves featuring in what will likely be a relatively youthful All Blacks side with a new head honcho in charge.
Folau Fakatava and Cortez Ratima both offer a snappy pass to set the backline alight, a physical running game and are abrasive on defence. Importantly, they are also slowly developing their kicking ability – an area where New Zealand halfbacks have long ranked behind their northern opposition. In two more years, the combination could offer a similar threat to what the All Blacks got out of Aaron Smith and TJ Perenara/Tawera Ker-Barlow in the mid-2010s, and it will bode well for the team for the better part of the next decade.