Back
By Jamie Lyall
The hardest Yarde
An hour with Marland Yarde presents an emotional kaleidoscope, from the tender father cradling a baby on his chest to the ardent campaigner desperate to end homelessness in Manchester, the athlete rocked by Steve Diamond's stunning departure from Sale and the crusader fighting the scourge of racism.
Yarde talks boldly and compellingly about Pablo Matera, and the Argentina captain's abhorrent tweets sent between 2011 and 2013 but uncovered this autumn. He rails against the troubling assessment of those posts – in which, it is worth remembering, Matera proclaimed it "a good day to get in the car and drive over blacks" and expressed his joy at "finally leaving this country full of blacks" – by the Argentine Rugby Union (UAR) as "immature", and their decision to reinstate Matera as skipper days after stripping him of the honour.
He is angry about what he sees as a failure from the governing bodies to underpin rhetoric with tangible deeds, and the absence of clearly defined procedures to combat racism. World Rugby have said they are "seeking a better understanding" of the UAR's investigation and are yet to take any action.
"It feels like it's going to be swept under the carpet and forgotten about which inevitably seems to be the case a lot of the time," Yarde tells The XV. "That's the sad thing.
"I can understand that Argentina is not as multicultural a place as the UK – but that's where World Rugby needs to step in, have a protocol in place to deal with it.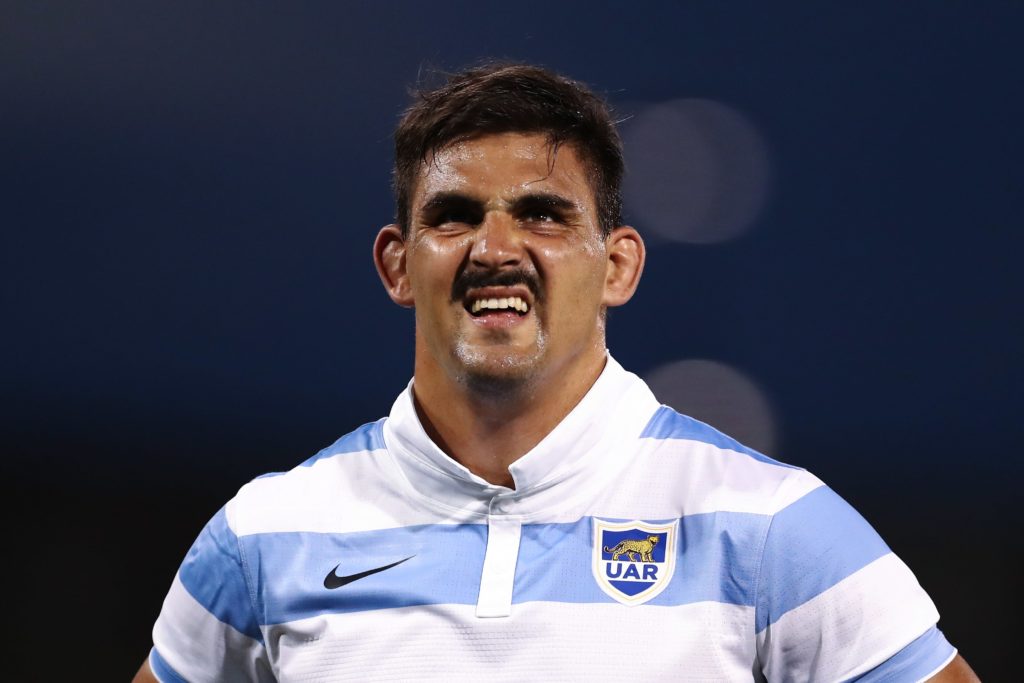 "More needs to be done. More people need to be educated. We have doping, gambling, loads of different workshops where people come in to talk to us, why isn't there something on racism? Not just for our generation, but for the next. Then when players from all different backgrounds play, they don't feel isolated, not supported, or that they can't be themselves because there is not enough being said to stamp out racism."
For Yarde, this is all dreadfully familiar. The Sale wing scored two tries on his England debut in Argentina seven years ago and the racist bile spewed out of the stands and on to social media. He shared the tweets and was then told to take them down.
In February this year, Yarde was racially abused by a spectator at a Premiership ground – he does not want to say which one. The RFU investigated the matter and could find no evidence of wrongdoing.
The ordeal fuelled Yarde's exasperated apathy, until the murder of George Floyd, the rise of Black Lives Matter, and the taking of the knee was thrust to the forefront of the global news cycle. Yarde supported his Sale team-mates who chose not to kneel in deference to their Christian faith and received death threats when they remained on their feet.
It is, though, the lack of progress from 2013 and the heinousness of Buenos Aires to the present that riles him most.
"Say what happened in 2013 was to occur again, what would happen?" he asks. "There is nothing in place. Something happened back in February which I mentioned. I received two emails over the course of six months telling me that there was an investigation, and that nothing came of the investigation. That's it. There was nothing more to it.
"There wasn't enough care, they just wanted it to be forgotten about. It's almost this ridiculous idea that rugby is a middle-class sport, we are better than football, we don't indulge in racism and it doesn't happen. You speak to any black player, and they will have had something at some stage in their career that they're not happy about. There is not enough investment or financial projects to help support it. I just think it's something that happens and everyone is reactive but not proactive.
It's almost this ridiculous idea that rugby is a middle-class sport, we are better than football, we don't indulge in racism and it doesn't happen.
"We are all searching for proactivity – show that you care, show that you want to help people and educate people and make a difference. Have protocols in place. Have conversations with people who have been at the heart of racism, ask how they feel, and how they would like it to be dealt with. At the moment, there is a bridge that's broken in the middle and both sides need to meet to close that gap.
"Taking the knee wasn't used as a tool to try and change things. It was just, let's all kneel before a game, and then it's done."
The nagging worry for Yarde is that kneeling, or a pre-match silence where mission statements appear on screens, become hollow gestures. He was approached by and has worked with the RFU, but he says the progress is minimal.
"There was so much controversy with regards to taking the knee, but what is happening now?" he continues. "Where is the time and investment? What is the plan? It's just a tick-in-the-box exercise. That is what I was wary about in the first place.
"What have the RFU done between the restart and now to say, if racism happens, these are the consequences? What education are we going to put in place for the players and next generation of players? Nothing has been put in place. It was like, football is doing it, cricket is doing it, so we need to be seen to be doing it. But we're not doing anything – we are not doing anything. It's not enough. It's poor.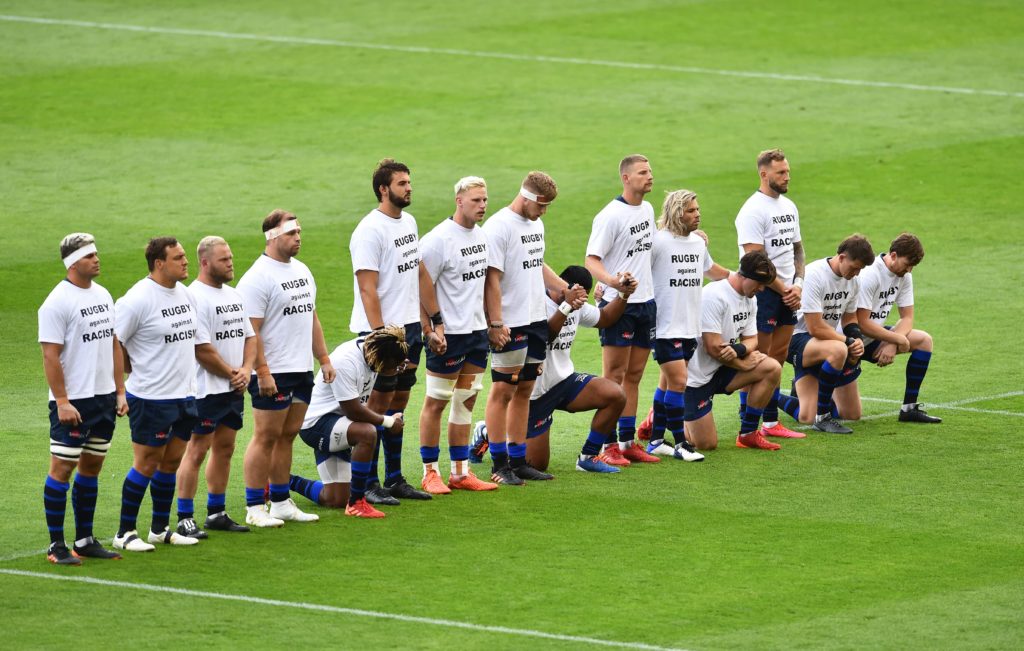 "I can only put it down to the fact that there are very few black players in the Premiership and globally and that it's not important to people, and that's just the harsh reality.
"We had many, many weeks before the season started to sort it and nothing was done. Who is discussing it apart from putting up one board on either side of the field with the message? It's just: we are against racism, and that is it. I am personally disappointed and I do feel a bit let down by it."
These are deep-rooted aggravations, but though Yarde is riven with ire, he has found another cause to throw his weight behind.
Through an encounter with a young homeless man at a Manchester cashpoint, Yarde learned of Centrepoint, a charity providing shelter, health support and life skills for those consigned to eke out a desperate existence on the streets.
The discussion lit a flame inside Yarde. He spoke to Centrepoint, then to the Sale squad and then the club's owners, arranging a clothes drop-off where over 1,000 garments were delivered to the charity. This, he stresses, is not a one-time donation, but the start of a far-reaching and long-lasting relationship.
There are very few black players both in the Premiership and globally; the issue (to combat racism) is not important to people, and that's just the harsh reality.
"It's so easy for people to look inwards. A lot of the time I'm guilty of it, you see homeless people on the street and it's easy to turn a blind eye," Yarde says. "I've had a lot of opportunities in life playing sport and a lot of times it's 'take, take, take' and not giving back.
"I've reached a stage in my life where I want to make a difference and leave a mark through what I can do to help others.
"We're setting up a JustGiving page. In the new year, I'll be sleeping rough one night and raising donations through that. I'm in contact with a few restaurants in Manchester, organising a hot food night for all of the homeless people connected to Centrepoint.
"My plan, over the next year or two, is to reduce the number of people on the street, raise enough that we can help drive, through Centrepoint, to get people into accommodation, get them education, jobs, and help them restart their lives.
"Currently we have over 4,000 homeless people between 16 and 24 on the streets of Manchester. We are trying to reduce that to about 3,000 in the next two or three years. I'm in constant contact with the heads of Centrepoint and it's something that I keep pushing and striving for. I'd like to build a charity alongside them and make it more of a national issue."
Rugby feels profoundly trivial when set against two great societal plagues of our time, but in the days leading up to their Champions Cup opener, the most staggering of bombshells detonated at Sale. After a decade at the helm, spells on the coaching staff and as chief executive, plus nearly 300 appearances as a player, Diamond stepped down citing personal reasons.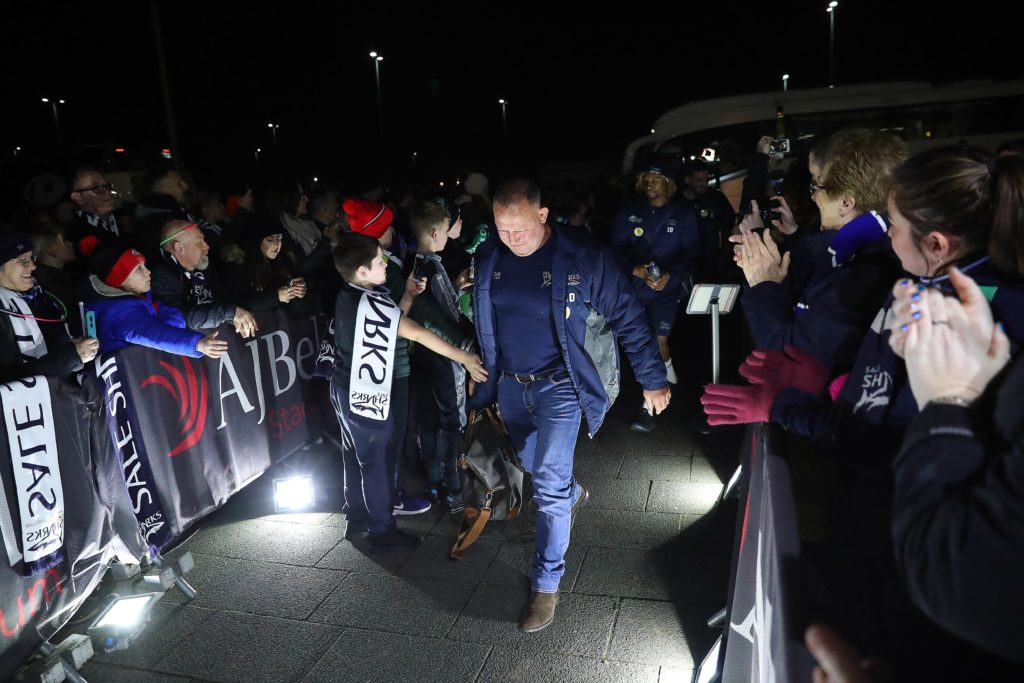 It is hard to fathom Sale without their truculent and mischievous King in the North. The circumstances of his exit remain shrouded in rumour, and at the time of this interview, the players knew as much as the public.
"The guys really appreciate what he's done for the club," Yarde says. "He's done really well for us off a lower budget – when I first came to the club, it was operating near 60% of the salary cap and now, the investments in a new training facility, a quality squad of players that can challenge domestically and in Europe.
"He's done a massive job moving the club in that direction and he leaves it in a much better place than when he arrived. Whomever comes in next has a massive void to fill and will build on a foundation that he has laid. The group of players we have can achieve a lot."
Whatever becomes of Sale this season, in Yarde the Sharks, the people of Manchester, and the sport of rugby has a powerful voice for good.
You can support Sale Sharks' campaign to combat homelessness in Manchester here www.justgiving.com/campaign/sale-sharks
More stories from Jamie Lyall
If you've enjoyed this article, please share it with friends or on social media. We rely solely on new subscribers to fund high-quality journalism and appreciate you sharing this so we can continue to grow, produce more quality content and support our writers.