Back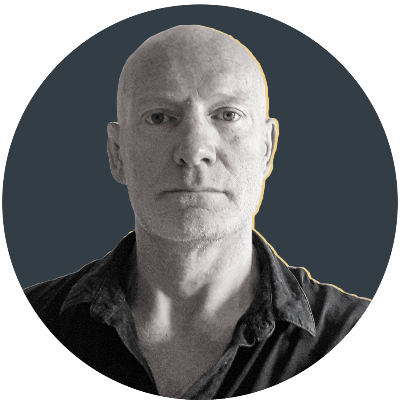 By Gavin Mortimer
Seeing red
Ah, the glorious colours of autumn. All those seasonal greens, oranges and browns as summer departs and winter arrives. In France this year, at least where rugby is concerned, the colours have been particularly vivid. In 23 matches so far this season there have been 11 reds cards and 47 yellow.
By way of comparison, in the entire 2018-19 Gallagher Premiership, there were just seven red cards.
The French are also known to add a splash of colour to Test-match rugby, with their 14 red cards, six more than Wales and Samoa, who are tied for second in the Hall of Shame.
One of those French dismissals was Sébastien Vahaamahina, whose wild elbow against Wales in last year's World Cup probably cost his team a place in the semi-finals, while Mohamed Haouas's early bath for a first-half punch against Scotland's Jamie Ritchie shattered France's Grand Slam hopes in this year's Six Nations.
What is it about the French and fighting? First, let's put to bed the cliché about their 'Latin temperament'; after all, Italian players don't have a reputation for losing their rag on a regular basis.
The reasons for French rugby's indiscipline are complex, a combination of the historical, sociological and educational. I speak from painful experience. I played two seasons of amateur rugby in Languedoc, the beautiful region in the deep south of the country that boasts stunning beaches, rugged hills, exquisite wine and head-banging rugby.
In my time, I was gouged, butted, punched, kicked and squirrel-gripped (Google it). In one match – the quarter-final of the regional cup – three players were sent off in the first 10 minutes. Had the pitch not been ringed by a high metal fence (à la Stamford Bridge in the 1980s) the baying spectators would certainly have joined the fray.
You may recall that Imanol Harinordoquy's dad did just that during the Basque derby between Biarritz versus Bayonne in 2011, running on to the pitch to lend his weight to a hot-tempered kerfuffle.
The violence that marred my cup match was tame in comparison to the frenzied Federale 1 match between Tarbes and Lannemezan in February this year (see below). It was like a Saturday-night street brawl after closing time, as young men flailed at each other in an orgy of uncontrolled fury. Once the red mist had lifted, the red cards appeared – seven in all.
I played rugby in Britain, Australia, New Zealand, the USA and Fiji. Yet only in France was I caught up in a maelstrom of mass violence. To be gouged is the worst, a terrifying experience when you fear your eye is being plucked from its socket. I was able to throw off my assailant and, enraged, punch him flush in the face. The referee saw the entire incident and did nothing, other than suggest I might want the physio to have a look at my bruised eye.
Regions have their cheese, their wines, their dialect, their music and their rugby – and each one believes theirs is the best.
How to explain this? One must understand that rugby in the south of France is tribal. Regions have their cheese, their wines, their dialect, their music and their rugby – and each one believes theirs is the best.
French clubs have a reputation for being ferocious at home and flaky on the road because that's what is drilled into players from a young age. There is no competitive sport in France's school system, so children who want to play rugby join their nearest club and learn the ropes on Wednesday afternoons and at the weekend.
I'm not disparaging these clubs, nor the dedicated youth coaches in them, but there's an important distinction to be made between playing junior rugby for a club and for your school, where the vast majority of Anglophone players learn the sport.
At school, the spirit of the game is as important as the skills. If a player gets sent off in a school match, he has brought that establishment into disrepute and, more often than not, he will be summoned to explain himself to the head teacher the following morning. He may also get some grief from his peers in the classroom, perhaps a frown from a passing teacher in the playground. In short, he is made to feel like he has let people down.
There is not that same sense of shame in junior club rugby.
Incidentally, the lack of competitive sport in French schools also explains why their professional players in general aren't as fit as their Anglophone rivals – they haven't been reared in the same hothouse environment in which team-mates train each day and vie to outdo one another in the gym and on the track.
In fact, the guiding philosophy instilled in French youngsters at their clubs is what is known as the Esprit de clocher (literally, spirit of the church tower bell). You are playing for the pride of your village or town, and you must do whatever takes to defend their honour.
It's better to go down fighting – literally – than accept a loss gracefully because, rest assured, your friends, family and neighbours won't.
A flavour of this parochialism can be found in 'Thugs and Gentleman', written by the historian and biographer Jean Lacouture. Rugby to the French, he wrote, is "an opera of gestures, a way of life, a certain contour and colour of the landscape… the taste of mushrooms, of confit of goose and of [eating] wood pigeon the evening of a match… rugby is our country".
In other words, rugby is an identity, woven into the tapestry of each region, and to suffer the ignominy of a home defeat is humiliating. It's better to go down fighting – literally – than accept a loss gracefully because, rest assured, your friends, family and neighbours won't.
Few Anglophone players know French club rugby better than Scotland coach Gregor Townsend, who had spells at Brive, Castres and Montpellier. "When you win at home it's great," he once told me. "People slap you on the back and stop you in the street to say, 'Well done'. But if you lose, you're in trouble."
Rugby in the south of France is deeply ingrained in the culture. There's a machismo to it, just as there is to bullfighting, still popular in the Mediterranean and in the Basque Country. The word for a rugby player in France is 'rugbyman' and it's uttered with respect bordering on reverence for few are the players in France who don't carry a war wound or two.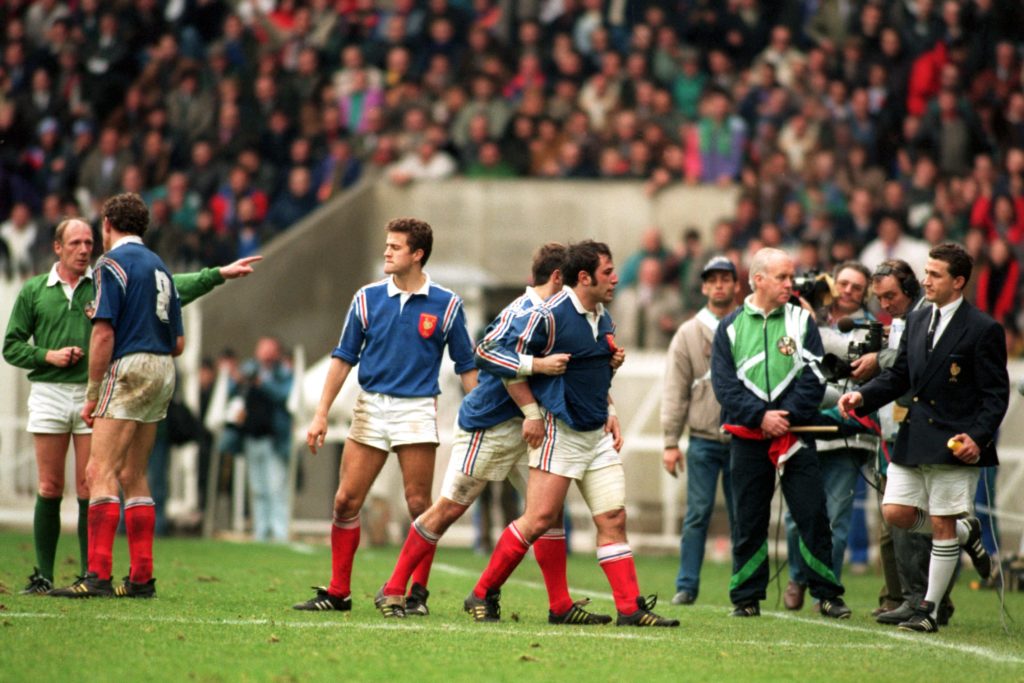 One of my former team-mates sustained his in the changing room as we prepared for battle. To get himself in the mood for the match, he headbutted a locker – and was carted off to hospital to have his forehead stitched back together. He was a nice lad, but not the brightest, and there is another reason why France have a reputation for being easily riled.
They're just not as savvy as their Anglophone rivals. English readers of a certain age will recall the 1992 Five Nations slugfest when two of the French front row – Grégoire Lascubé and Vincent Moscato – were sent off after losing control. England prop Jeff Probyn had goaded Moscato for much of the match and said subsequently: "If you can keep your cool when others are losing theirs, you will win internationals."
Three years later, rugby turned professional; it took a while for nations to adjust to the sport's new status but the transition was particularly troublesome for France. In the amateur days, they combined the flair of their backs with the ferocity of their forwards. Between 1968 and 1999 they won six Grand Slams and seven Championship crowns (including shared titles), and beat the All Blacks eight times; France last won the Six Nations in 2010 and have lost their last 14 Tests against New Zealand.
True, in that time they've had a poor generation of players, and also a succession of mediocre coaches, but the real explanation is that France have had to suppress all their natural instincts.
There is a lot of passion in French rugby… you could also describe this passion as a craziness, a madness.

Former France captain Raphaël Ibañez
In the two decades before rugby went professional, French forwards were open in their thuggery, and most of the time they got away with it. That impunity was abolished by the introduction of TMOs. Philippe Saint-André did a decent job in eradicating the institutional indiscipline of Les Bleus but at the cost of their creativity.
Contrast the sterility of the PSA era with what Raphaël Ibañez told me in an interview in 2005. "There is a lot of passion in French rugby… you could also describe this passion as a craziness, a madness. I don't know where this passion comes from but it's one of the reasons rugby is so popular in the south of France; it allows us to express ourselves."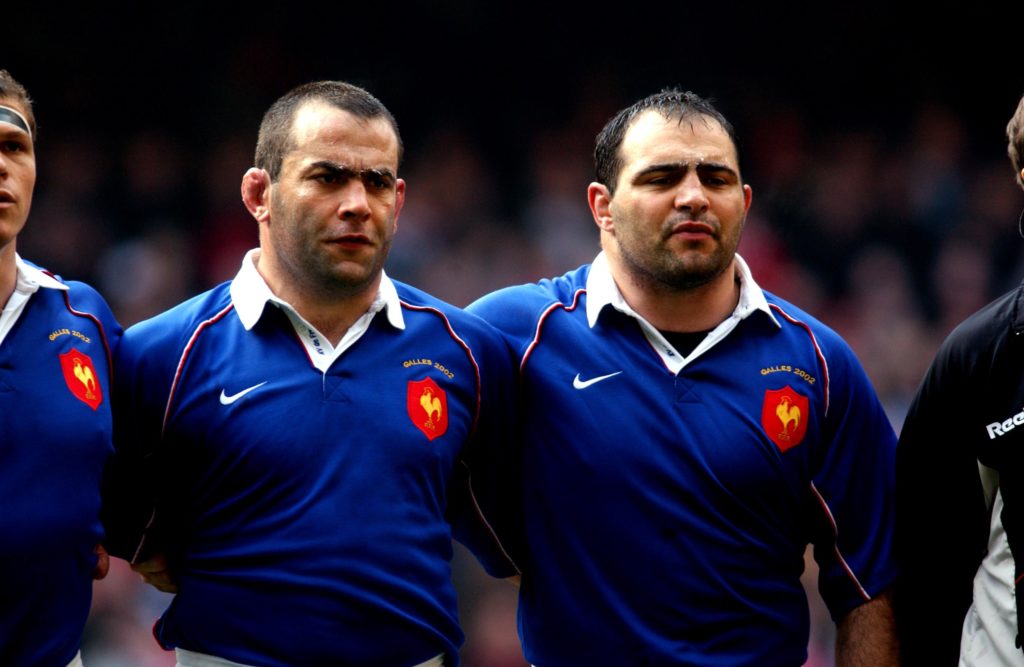 Ibañez is now the manager of France's national team and both he and head coach Fabien Galthié have razor-sharp rugby brains. The pair played in the last real 'passionate' performance by a French side – the 1999 World Cup 43-31 semi-final triumph against New Zealand. I was privileged to be at Twickenham that day and France's comeback was something to behold. It wasn't a 'craziness' that blew the All Blacks off the park in the second half, it was a controlled fury.
This is the challenge facing Galthié and Ibañez as they build towards the 2023 World Cup, which will be hosted by France. They must get the exciting new generation emerging in French rugby to express themselves with flair and not flare. The talent is undoubtedly there but it must be married to temperament.
If this can be achieved, then the colour France will enjoy in the autumn of 2023 could be the gold of the Webb Ellis Cup.
If you've enjoyed this article, please share it with friends or on social media. We rely solely on new subscribers to fund high-quality journalism and appreciate you sharing this so we can continue to grow, produce more quality content and support our writers.