Back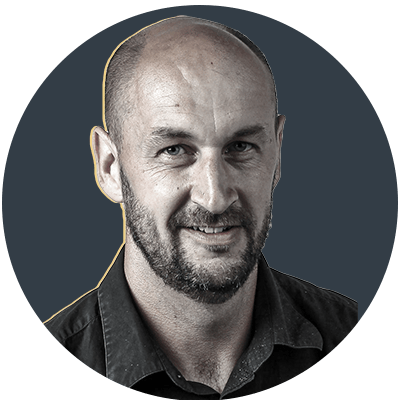 By Gregor Paul
Second wind
A picture that was starting to become clearer by the end of the Rugby Championship suddenly had a cloudier element to it when New Zealand's Super Rugby squads for 2021 were announced.
Liam Squire is back with the Highlanders. The move had been signalled in advance and so his name being there wasn't the surprise: it was the fact he has returned to his old club with a stated desire and hunger to rekindle his test career that turned a few heads.
"It's something that does burn in the back of my mind," Squire said when he was asked whether he still had ambitions to add to his 23 test caps. "But for me, I don't look too far ahead. Making the Highlanders squad is the number one priority. They've got a lot of depth in the loose forwards so it's going to be exciting and challenging in that aspect.
"But after getting that hip surgery and probably a couple of other little things I felt like I still had a bit left here in New Zealand and staying home and playing Super Rugby again was exciting. I feel refreshed again like I've got my second wind."
Squire is effectively ending a two-year, self-imposed hiatus where he went from being the All Blacks preferred blindside flanker at the end of 2018 to no longer wanting to be with the team in 2019 – a year in which he also agreed a two-year deal to play club rugby in Japan in 2020 and 2021.
Squire is effectively ending a two-year, self-imposed hiatus where he went from being the All Blacks preferred blindside flanker at the end of 2018 to no longer wanting to be with the team in 2019.
That he's back in New Zealand talking positively about unfinished business and clearly harbouring a desire to see if he can force his way back into the the test arena, means that the All Blacks now have five players genuinely vying to become the regular occupant of the No 6 jersey.
Picking the right one is going to be a big deal moment for the All Blacks. They need a bruiser in that role: a physically imposing, hard-hitting ball carrier and destructive tackler on the blindside of their scrum.
That's a must-have item for them and they need a player who can bring an edge – a seriously scary side to their work on a consistent basis. It's that last part – the consistency – that will be the deal breaker.
There's no value in a player who brings it sometimes – head coach Ian Foster is after an every-time player and that's why, by the end of this season, Akira Ioane had jumped ahead of Shannon Frizell in the pecking order.
Frizell began 2020 as the preferred choice after a strong Super Rugby campaign, but he was up and down in four starts, while Ioane, in two appearances, was brutish and imposing in both. "For the last two or three years, we've seen an athlete grow," said Foster after Ioane was controlled, disciplined and aggressive in the 38-0 destruction of the Pumas.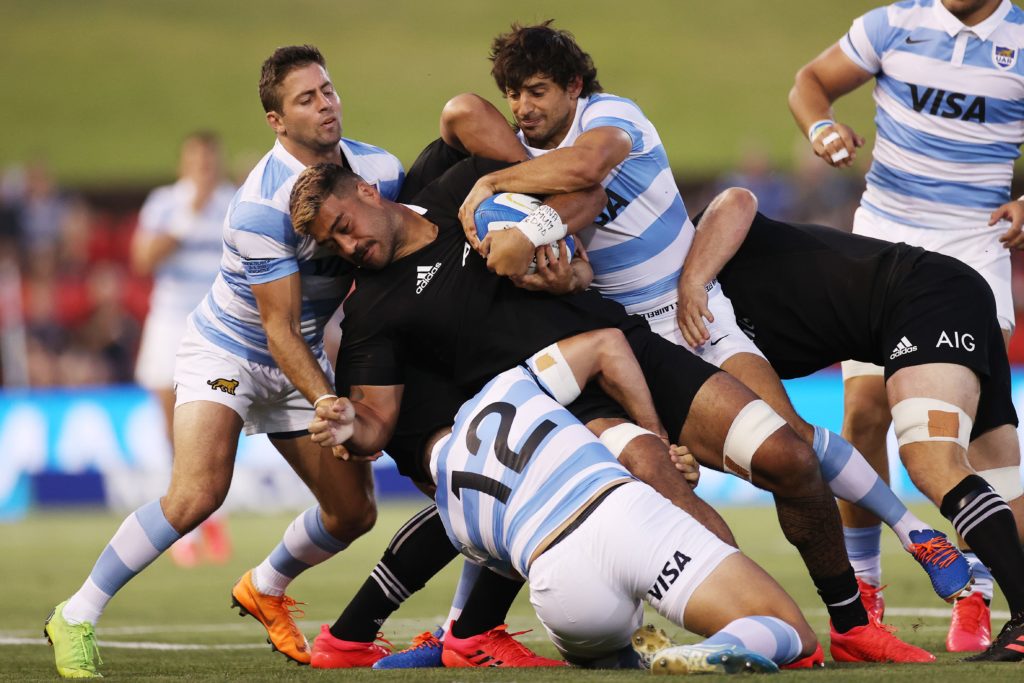 "He's adapted really quickly to what test matches are all about. He wants to be physical, and wants to be tough. And he did it in the right way.
"Under [assistant coach John] Plumtree's guidance, he's starting to enjoy the set-piece side of life. It hasn't been his passion but he's improving there. Now he's had a taste of it, and knows he can play well at this level, there's a big opportunity for him."
Sitting behind Ioane and Frizell, is the 21-year-old Cullen Grace who certainly looked in Super Rugby this year like he has the ability to consistently deliver gritty and destructive rugby – something which another youngster, Luke Jacobson, suggested he could also do when he enjoyed an injury-free run in 2019.
From being four in the race for the No 6 jersey, there are now five because Squire between 2016 and 2018 was the best blindside in New Zealand and able to produce, test after test, the abrasive, dynamic qualities the team needed.
Foster will track them all in Super next year, most likely pick two, but maybe three of them in his first test squad and then by the end of next year settle on the one he thinks will mature and develop into the player he needs by 2023.
"He's adapted really quickly to what test matches are all about. He wants to be physical, and wants to be tough. And he did it in the right way.

Ian Foster on Akira Ioane
Ioane is the front runner at the moment, Grace and Jacobson have massive upsides and then there is Squire – who might in fact, despite appearing to have drawn a line through his test aspirations last year, be the one who Foster anoints. He's got it all – size, speed, power, a will to dominate and now, a rejuvenated body and with it a newfound desire to make a dramatic impact in his second coming.
No one fully appreciated that when Squire reached the end of 2018 he was physically broken and mentally shattered.
He wasn't coping at all with the demands of the international game, the time away from home, the incessant travel and impact all the collisions were taking on his body.
The constant pain and rehabilitation from the various injuries he continually suffered between 2016 and 2018 were grinding him down.
He was tough all right, played for the All Blacks with the sort of intimidation factor they were after and had that mentality and ability to dominate in the tackle. But it was at a cost to his shoulder joints. His hip was wearing away and it took incredible resilience on his part just to get on the paddock in those last weeks of 2018.
After the bruising contest against England at Twickenham, the All Blacks were in Dublin a few days later preparing for another cataclysmic showdown with Ireland. As the media lurked in the lobby of the hotel at which the All Blacks were staying awaiting a press conference, Squire could be seen in full view, literally hauling himself up some stairs as if he wouldn't actually have made it to the top without the help of the bannister.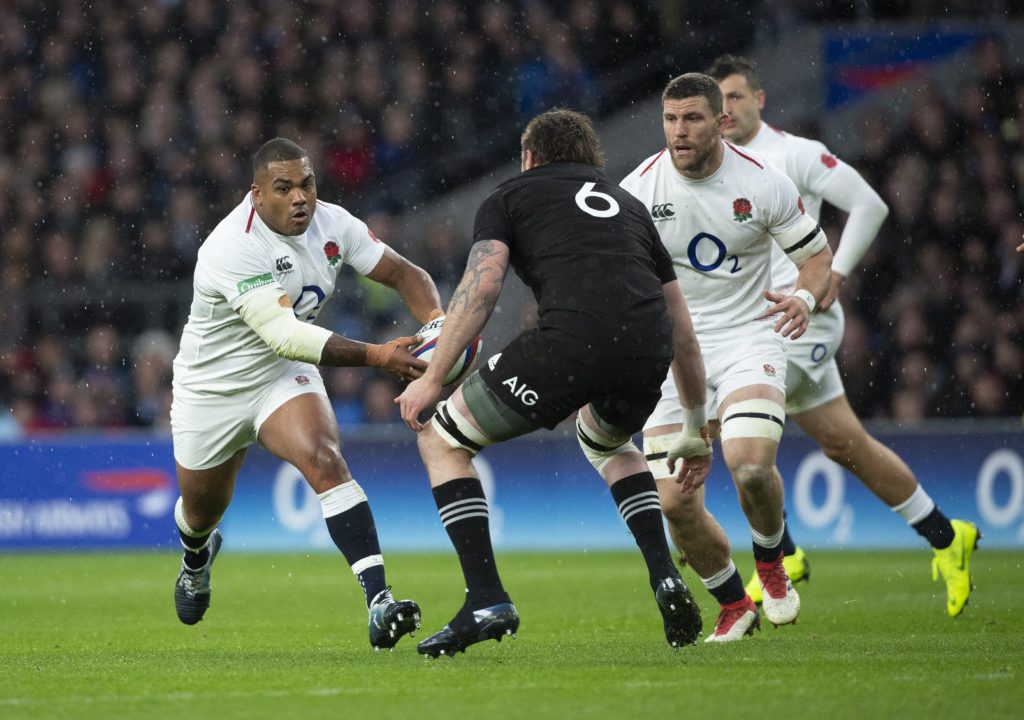 This was 72 hours after England had been defeated and here he was, still, in that kind of state. Yet he was named to play at Aviva Stadium and threw himself about for 45 minutes until his shoulder raised a white flag.
He almost crawled to the touchline and that was his last test for the All Blacks. He didn't know that then but when his hip problem flared in early 2019, only for him to damage his knee when he finally did return to training, he knew he didn't want to go to Japan with the All Blacks.
All Blacks coach Steve Hansen rang Squire a month before he named his first squad in 2019 to see how he was feeling. Squire told him he was out – that he was not mentally or physically ready to put himself through a World Cup.
A test career that was on the cusp of blossoming into something memorable was suddenly and quite dramatically over. And yet here we are now having to consider the prospect that Squire is right – he has a second wind.
He's had hip and knee surgery and having barely played in 2020 due to the arrival of Covid he may well be in great physical shape. At 29 he's got plenty of good years left – the certainty for believing that is the example of Jerome Kaino, who spent two seasons in Japan, returned at 31 and managed to play out four more seasons with the All Blacks as their first choice No 6.
Physically Squire's been rebuilt and that has helped drive a mental rejuvenation – enabled him to see that test football is once again a real possibility for him and what can't be underestimated is his resolve and determination.
Physically Squire's been rebuilt and that has helped drive a mental rejuvenation.
Squire is driven to an extent which may set him apart from the other contenders. He left home and school when he was 15, choosing to work on a farm and look after himself.
"If I set my sights on a target I am pretty driven to get there," he told NZ Rugby World in 2018. "I guess that can be classed as being quite stubborn. When I was young I was set on leaving school early and you can use that as being a positive."
He also talked about how he saw his role in the team and dynamic he was trying to create. "You get those times when a guy does get you good but you don't want to show them that they have got you," he said.
"You have got to bite through the mouth guard, get up and somehow block it out. It is something you practice.
"There will be times when you feel like that. I think you have got to acknowledge that deep down it is going to hurt. On a Sunday or even on a Monday your body hurts but at the time I try not to think about that too much.
"But I get a good feeling out of it. When I do these sort of things I feel good for the guys around me and it is a way that I use myself to try to inspire them. I use that to lift them up as well.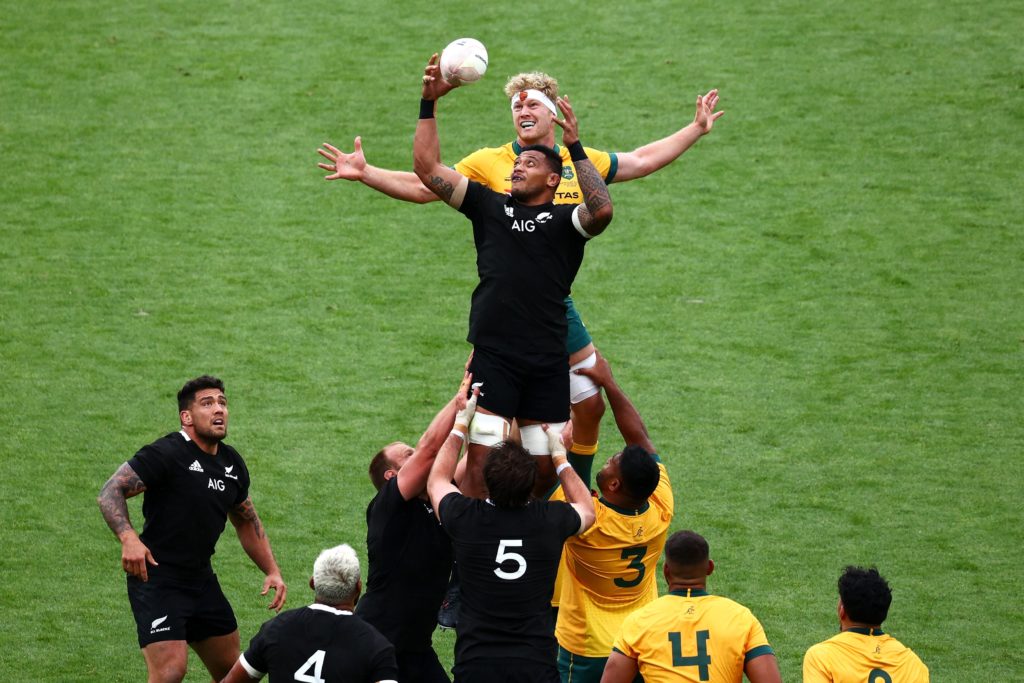 "Being physical and getting stuck into that sort of stuff… when I see guys do it, it lifts me. I want to try to do that for my team-mates as well."
Ioane ended 2020 as the most likely longer term option for Foster. That may not be the case in 12 months. Squire has done what none of the other four dream chasers have done and actually delivered the required physicality over a sustained period.
He's the only one with proven, long term pedigree and having forfeited his chance to be part of a World Cup campaign in 2019, he seems suitably motivated to be part of things in 2023.
More All Blacks stories