Back

By Gregor Paul
Razor is the injection of authenticity NZ desperately needs
Whatever the results produced, the All Blacks have guaranteed they will be considerably more interesting next year.
New Zealand Rugby concluded a shambolic process to appoint the All Blacks' next head coach – one that broke the precedent of waiting until after the World Cup – by unveiling Scott Robertson as the man-in-waiting, contracted to take over in 2024 and lead the team to the 2027 World Cup.
There was no surprise that it was him. The Crusaders head coach has not only won six Super Rugby titles in six attempts, but he also came close to landing the All Blacks job in 2019 and again in August last year when the NZR board seriously considered axing incumbent, Ian Foster.
When he applied for it a third time and found himself in a head-to-head contest with current Japan coach Jamie Joseph, Robertson was always going to win.
And the reason he was always going to beat Joseph for the role? Because Robertson is an intriguing character with an ability to engage the media and public in a way few coaches in New Zealand ever have.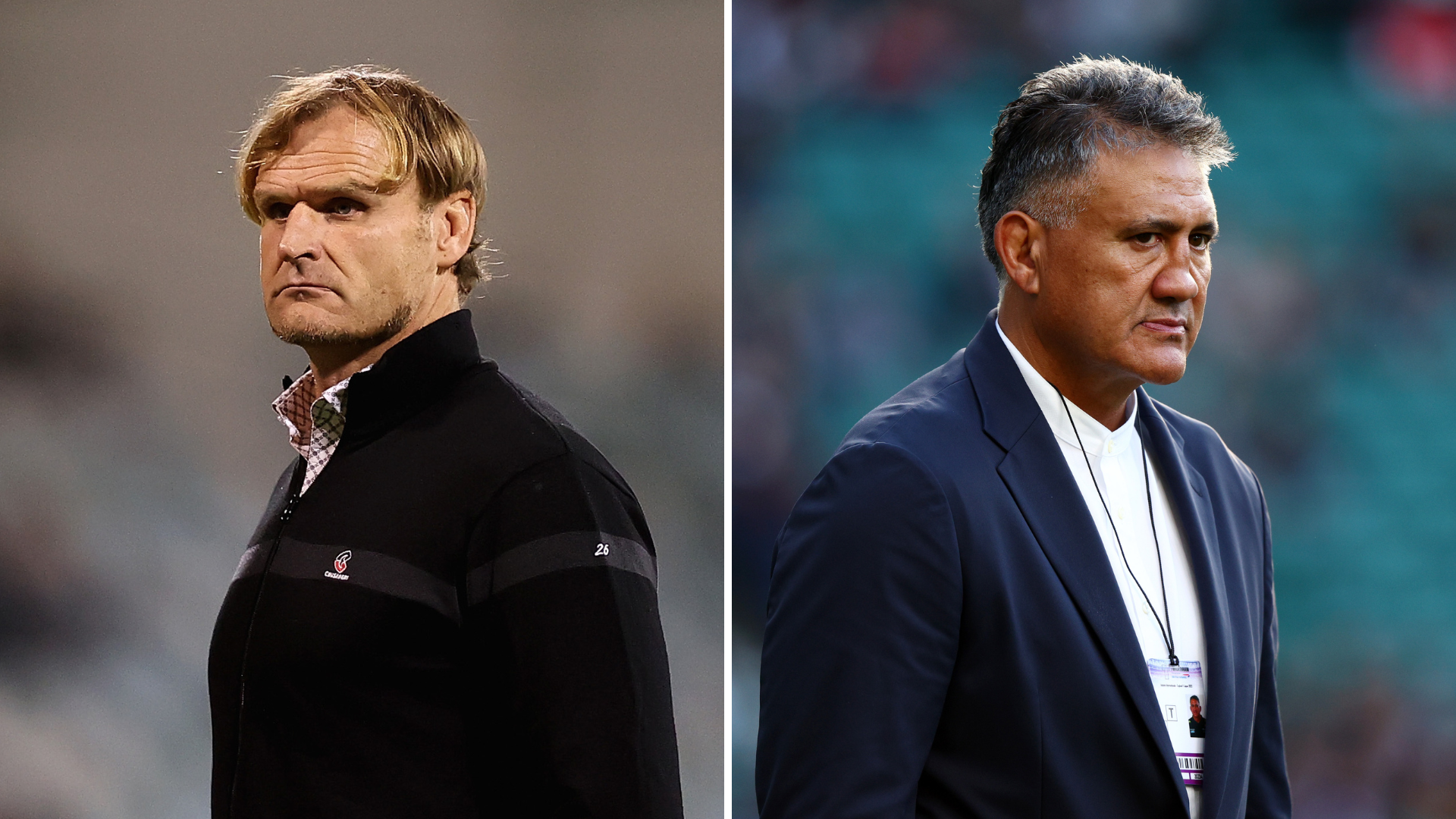 He's different. He's fun and light-hearted yet innovative and clever. He doesn't conform to the long-held view in New Zealand that coaches should give little away, be terse with the media and deal mostly in cliches, euphemisms and non-committal answers.
Razor is not that guy. He's an avid surfer and a break-dancer, his routines having become viral phenomena whenever he has put them on public display in the wake of his beloved Crusaders winning the title.
Whenever he speaks, he says what he means, and he doesn't leave anyone wondering if he's holding something back.
There was ample evidence of that at his press conference to announce he had been given the job he has so desperately wanted.
He laughed, he joked, he nearly cried at one point talking about the moment he had told his parents that he had landed his dream job and he was also hugely respectful towards Foster, whom he acknowledged was in a tough spot as an incumbent effectively killing time in the role.
It hasn't been a great last few years for the male sport at least, with serious issues manifesting everywhere.
Asked what he would do differently to Foster, he said: "We're different people, different coaches. We do it in our own ways. How I leave my mark on the group is what I presented today. The way I look [at] and view the game is different. The way I create the culture is going to be different. The game might be played differently so there's going to be natural innovation."
"I get excited by this stuff. This is what gets me going. It's important I take the next step up and be ambitious. It's great timing."
Robertson is the injection of uninhibited authenticity that New Zealand desperately needs. It hasn't been a great last few years for the male sport at least, with serious issues manifesting everywhere.
Results certainly haven't been especially impressive for the All Blacks. They were bundled out of the semi-final of the 2019 World Cup and then lost for the first time to Argentina the following year.
Three defeats came in 2021 for a 75 per cent season return, which was an okay result, but for the fact they lost their last two Tests of the season to amplify the sense they were struggling.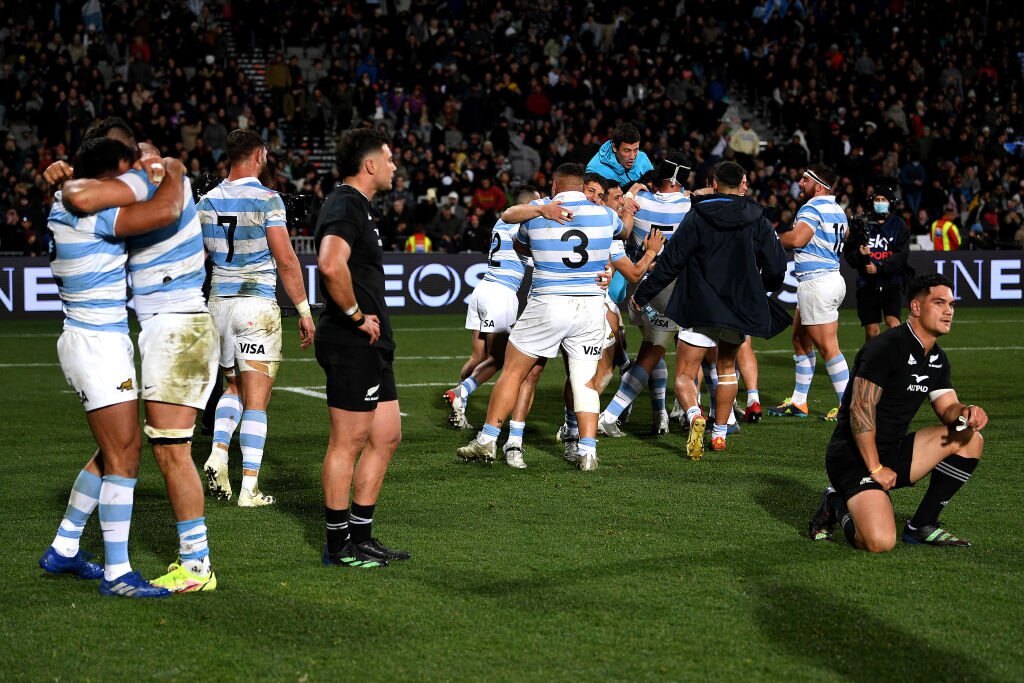 When they then lost the July series to Ireland and suffered a further defeat to the Springboks in 2022, they were a team that looked to be in freefall and demonstrably less effective than the likes of Ireland and France.
Yet, All Blacks results are not really the most worrying aspect of the last few years. There was a civil war effectively between the players and NZR over whether to accept a private equity offer from Silver Lake, and then another mini-war between Foster and his employer in the last few months.
The incumbent coach was not happy that the NZR board opted to run a process for his job while he was still very much in it and he was happy to tell the NZ Herald exactly why.
"Going [appointing the next coach] pre or post [World Cup] has very little to do with my job, but it has everything to do with the whole environment and the months we are going to spend talking about who is in and who is out of the next regime. That impacts on time with which I think we have better things to do.
"I have sat back and looked at a whole lot of views that have been put out there. Some have been frustrating to hear and a particular frustration is that there seems to be a focus on setting timetables based on what some preferred candidates feel is right for them versus potentially what is right for this All Blacks team."
What's particularly worrying for those who need to keep young men interested in the sport, is that they are not engaging with it on any level.
And, yet, despite these dramas, the number one problem for the game is that it's losing its male youth. Teenagers in New Zealand simply don't want to play rugby the way they used to.
The figures show that local clubs are doing a great job at finding new, young players to pick up a ball and take part. Participation rates for those under the age of eight continues to grow, but so too does the number who drop out as they get older.
In the last few years, almost 60 per cent of teens give up playing rugby between the ages of 13 and 18.
The reasons why are many, but the feedback suggests there are toxic cultures within most teams because the focus on winning is too high. So too are there suggestions that young men are fearful of being injured as a result of the increased physicality and intensity of the collisions.
What's particularly worrying for those who need to keep young men interested in the sport, is that they are not engaging with it on any level.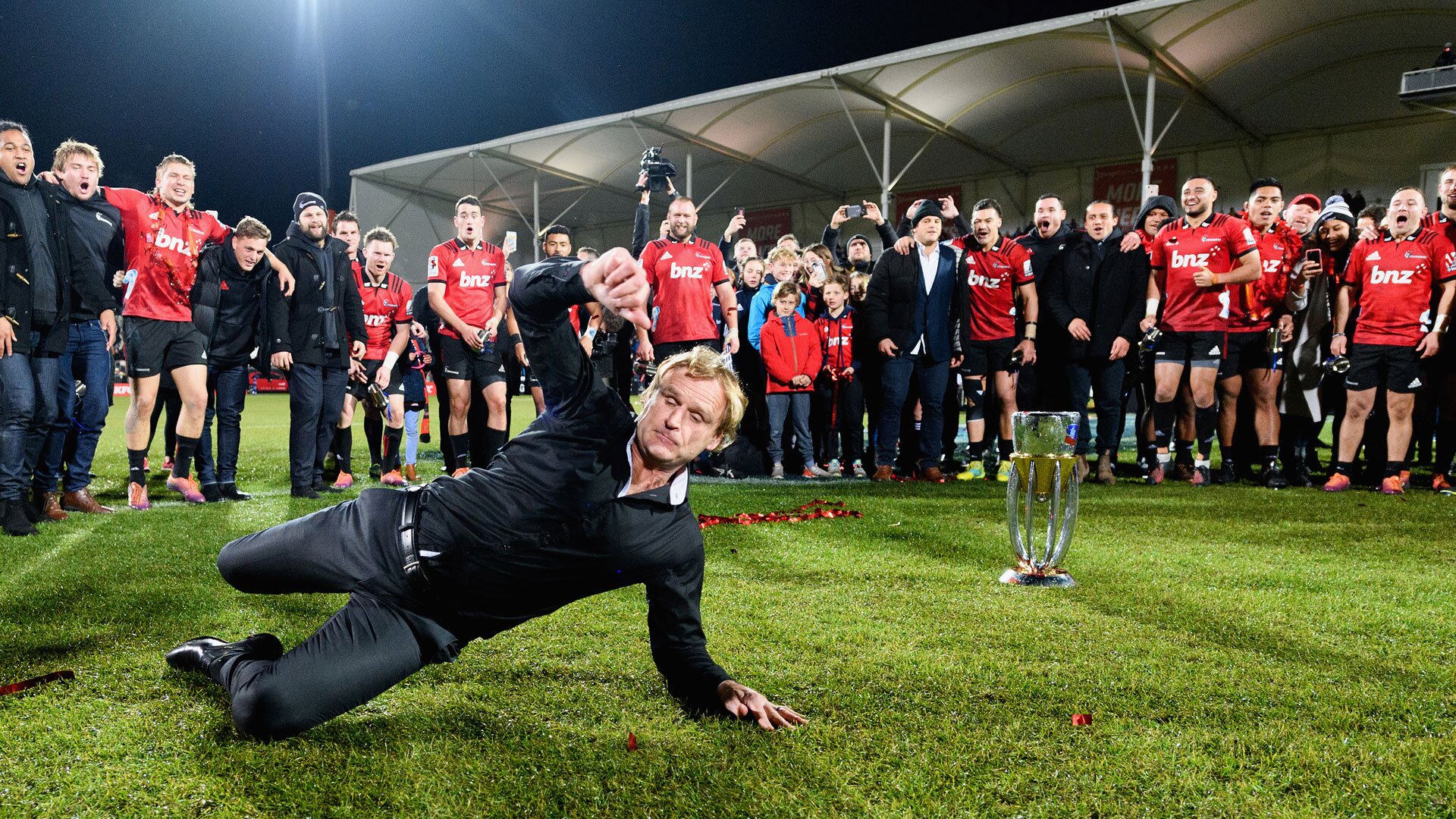 Few teens in New Zealand watch Super Rugby on any platform. Sky, the owner of NZR's domestic broadcast rights, says that the numbers are improving.
They say that there has been a 21 per cent increase in reach with 15-to-29-year-olds watching rugby from 2021 to 2022.
They also say five per cent more 15-to-29-year-olds have registered an interest in watching rugby in the same period and that there has been a 114 per cent increase in social media engagement and a 65 per cent increase in views of YouTube rugby videos.
These numbers are firstly vague in that they use terms such as 'interest' and 'engage' and secondly, they suggest whatever increases have been achieved, they are coming off a tiny base.
And that's why Robertson is so important to NZR. The national body needs an All Blacks coach that can do three things: win tests, appeal to Gen Z and Millennials, and reconnect young people with the sport.
His lack of international experience has been held against him by some, but that's a classic Catch-22 scenario.
This is deemed to be something Robertson, universally known as Razor, seems innately qualified to do. He enjoyed success with New Zealand's Under-20 team when he coached them to a title in 2015 and by all accounts has built strong rapport with the youngest members of his Crusaders teams.
He seems tapped into what makes men of that age tick and equally, young men seem to be drawn to him. His presence as the head coach will most likely make the All Blacks more appealing to younger New Zealanders.
As for whether he can deliver success on the field, that's long been the question he's felt that he deserves the chance to answer.
His lack of international experience has been held against him by some, but that's a classic Catch-22 scenario that unfairly punishes successful club coaches like Robertson. He can't land an international job without experience, and he can't get that experience unless he lands an international job.
NZR chief executive Mark Robinson was happy to break that cycle this time round, citing his confidence in Robertson. "Razor is a really compelling choice," he said.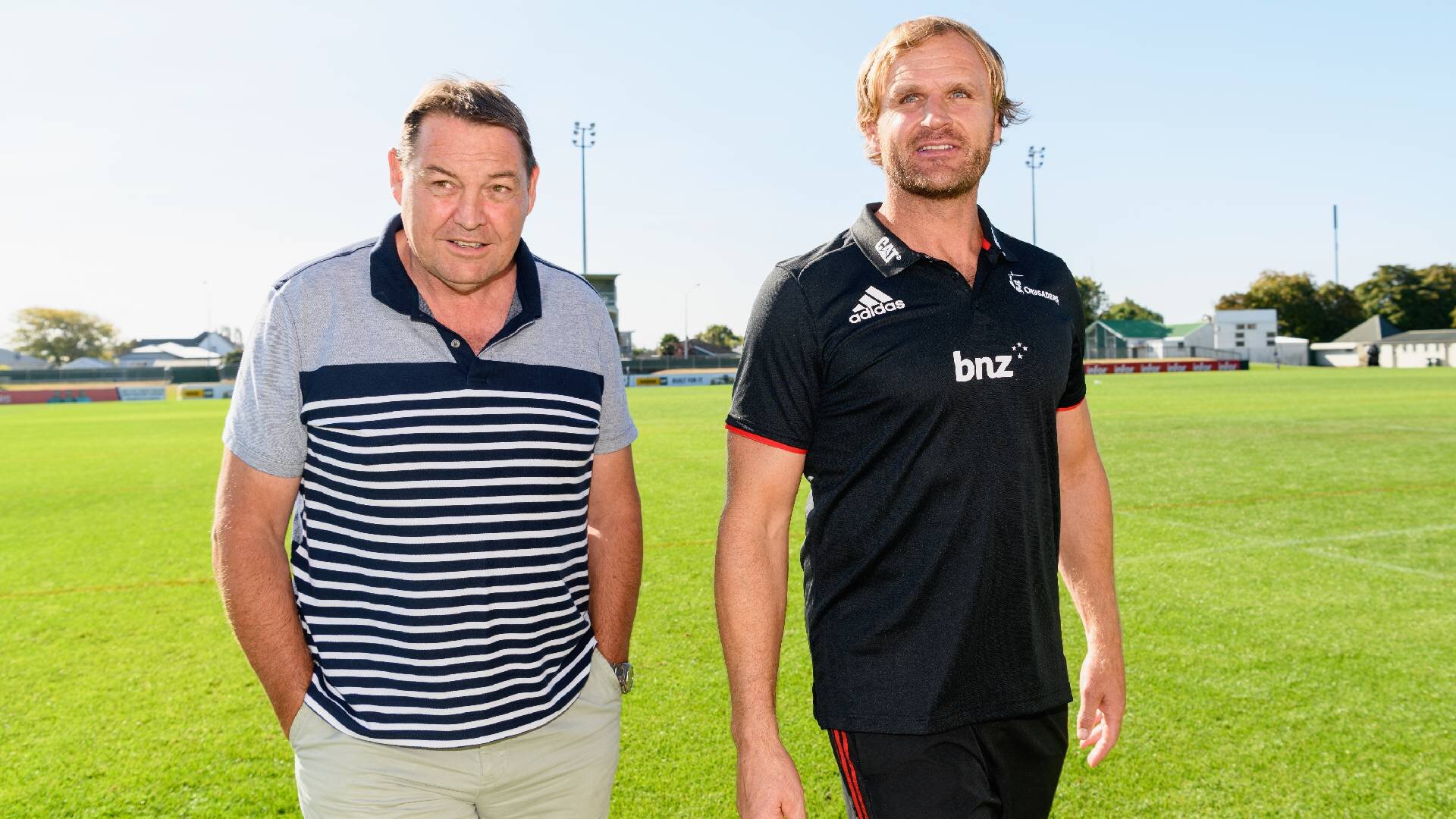 "We're delighted he's bringing a fresh set of eyes, huge energy, capacity for innovation, deep understanding of our system."
Former All Blacks coach Steve Hansen put it better when he was asked about Robertson's lack of Test experience.
"Personally, I don't think it makes any difference," he said. "He's played overseas, he's coached overseas, not internationally, but he's coached here in New Zealand and it's a New Zealander that's got to coach.
"His record tells you he's a good coach. Now we wait and see what happens next."
Razor's track record to date suggests that what happens next is that the All Blacks start playing consistently good rugby next year, built on a strong set-piece, straight running lines and sharp basic skills.
What we can also believe is that they will be a more engaging team publicly, led by a charismatic coach who will ignite interest simply by being himself.