Back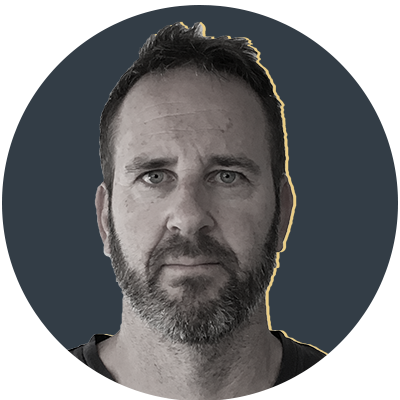 By Patrick McKendry
Pulling power
Quietly confirmed on a Friday afternoon in New Zealand when most attention was drifting towards the impending autumn weekend was the news that may strike trepidation among Super Rugby's inside backs and coaches alike: hard-hitting and inspirational Argentina captain Pablo Matera will join the Crusaders next season.
Even if the defending champions struggle to subdue the Chiefs at home in the Super Rugby Aotearoa final next weekend, the end of the Crusaders' golden weather does not appear imminent, for Matera's signing is hugely significant and will strengthen an already deep squad.
Simply put, Matera, 27 and with 69 caps and two World Cups behind him, may be the biggest star the Crusaders have signed in their rich history.
Their two greatest players – Dan Carter and Richie McCaw – were home grown. Well, Carter, the boy from Southbridge who attended Christchurch Boys' High School, definitely was. McCaw, from Kurow in North Otago, arrived via Otago Boys' High but developed as a man in Christchurch to become perhaps the greatest All Black ever.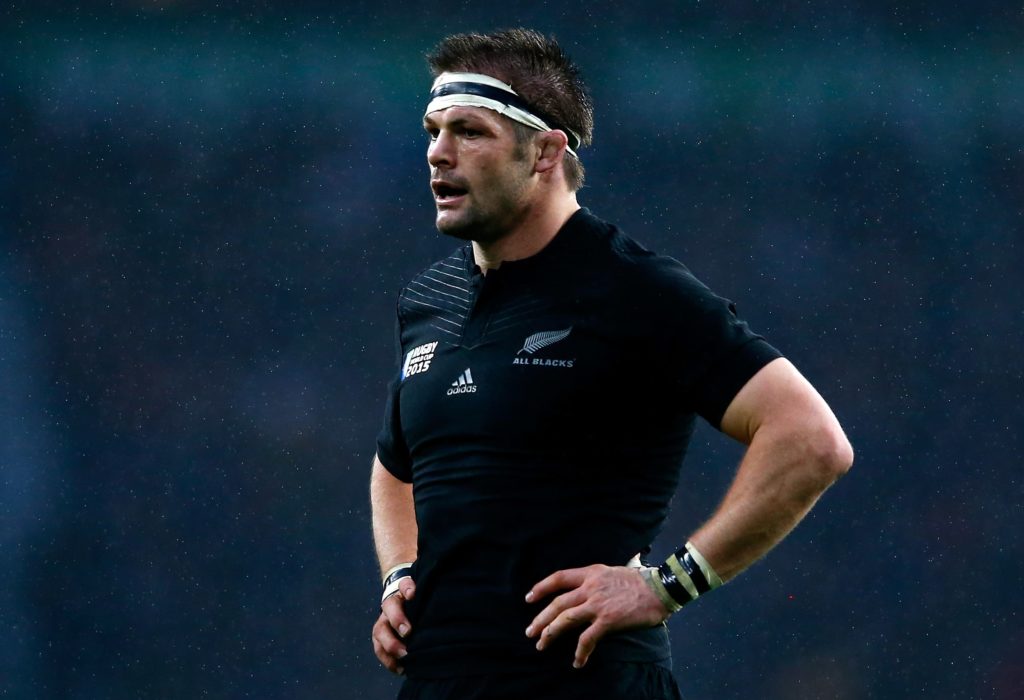 It is the Crusaders' way to develop their own and in fact a huge part of their success has been the young talent coming through their academy. It is a factory churning out players rigorously schooled in the basics without stripping them of their natural flair and ability. They are right to be proud of it and lean on it so heavily.
Sonny Bill Williams' arrival in 2010 was huge news, but he was a former league star moving to the Garden City after only a couple of seasons in French club rugby.
Brad Thorn was similarly a very big name in Australian league circles, but, again, he had to start all over again in the 15-man game and only found a home at lock after struggling to adapt as a loose forward.
Then All Blacks lock Ali Williams may have claims to be the previous highest profile signing when he joined the Crusaders for a season in 2008. Williams turned 27 that year and was probably near the peak of his powers.
Whether you're there for one season, whether you're there for life, you become a Crusader man. That means you do and think the Crusaders way all the time.

Ali Williams on his move to the Crusaders
He would later say that he learned an enormous amount under coach Robbie Deans at the Crusaders' Rugby Park headquarters.
"They demand you to be yourself and be your own person, but they also demand that you have the ability to be morphed into a Crusader man," Williams wrote in 2018. "Whether you're there for one season, whether you're there for life, you become a Crusader man.
"That means you do and think the Crusaders way all the time – what's best for the team, how do I make this team better, how can I help the coaches, how do I enhance this culture, how do I give back to my community?
"If you're a new guy that comes down – speaking from my position – you find you are immediately embraced and trusted by those around you. If you're not your stock-standard human, you've got your own special elements to you, the Crusaders want to enhance that. They want those elements to come out because they know if you're down there you're committed to the cause."
Matera will arrive as a fully formed and genuine elite international at the top of his game. And, like Ali Williams, he is going to the Crusaders because he wants a change of scene but, more importantly, a chance to improve.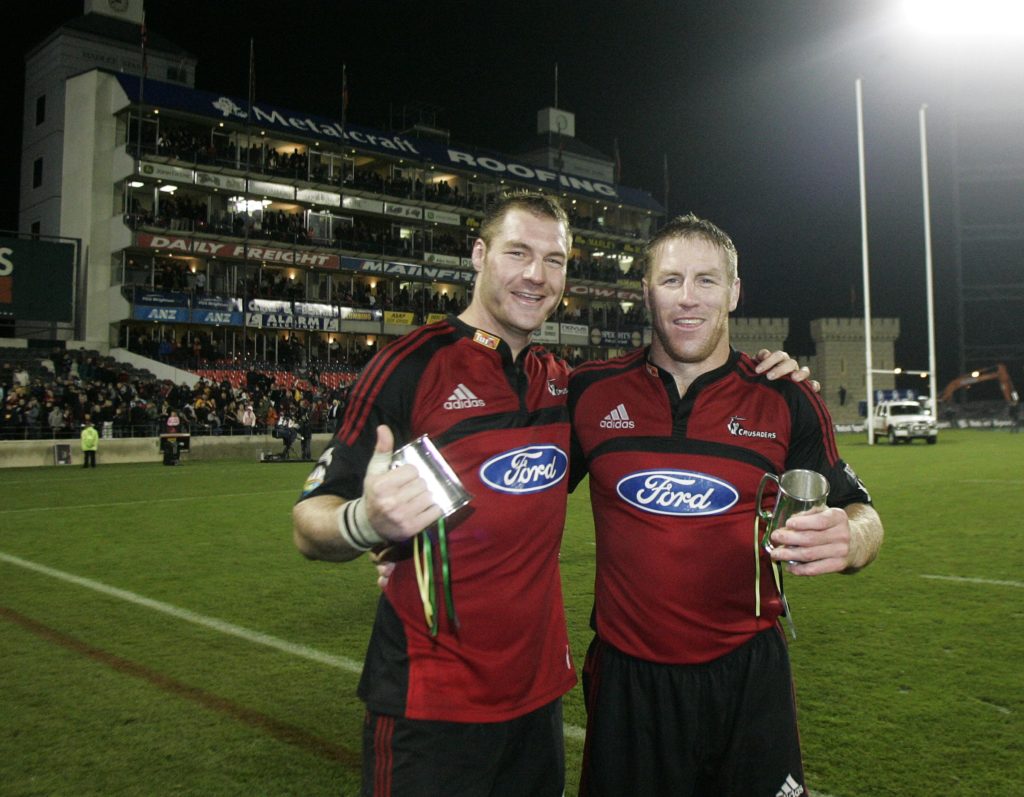 It was his decision to inquire of the Crusaders' interest and it's probably fair to suggest the Crusaders could hardly believe their luck.
"Pablo is one of the premier loose forwards in World Rugby," head coach Scott Robertson said. "He's a skilful and tenacious player with genuine leadership qualities, who has impressed us with his physicality and work ethic. We're really excited about him joining us next season, and sharing his experience with our young loose forward group who are learning their craft."
Matera, a former member of the now defunct Jaguares side who lost the 2019 Super Rugby final to the Crusaders, is currently playing for French club Stade Francais, but was eager to return to Super Rugby.
"It's not easy to join a franchise from New Zealand,'' Matera told Midi Olympique.
"They prioritise their young players, from their academies. It's very good, but you can't take the place of a youngster.''
With Whetukamokamo Douglas leaving at the end of this season, the Crusaders had a vacancy, and given the injury toll on loose forwards around the competition this year, including among the red and blacks, Matera will be an extremely valuable addition for his ability to play all three loose forward roles and inspire like few others.
We have drawn the conclusion that Pablo made an error of judgement. We don't condone it any way, shape or form but we don't think it's reflective of his whole character.

Crusaders CEO Colins Mansbridge on Matera's past indiscretions
Ethan Blackadder, 26, has been knocked around physically over the past two years, as has Cullen Grace, another exciting prospect who was included in Ian foster's All Blacks squad last year. Tom Christie has recently had surgery for a dislocated shoulder. Sione Havili Talitui is only 23, while Tom Sanders is 27.
All will benefit from having Matera in their midst.
"We think Pablo is going to help in terms of building competence and capability. He is a leader as well,'' Crusaders chief executive Colin Mansbridge said. "We think that is going to help, rather than hinder.''
Matera doesn't arrive without metaphorical baggage. Last year he was stripped of the Pumas' captaincy and suspended, with two teammates, for racist messages posted on social media between 2011 and 2013. He apologised "to all those who were offended by the barbarities that I wrote".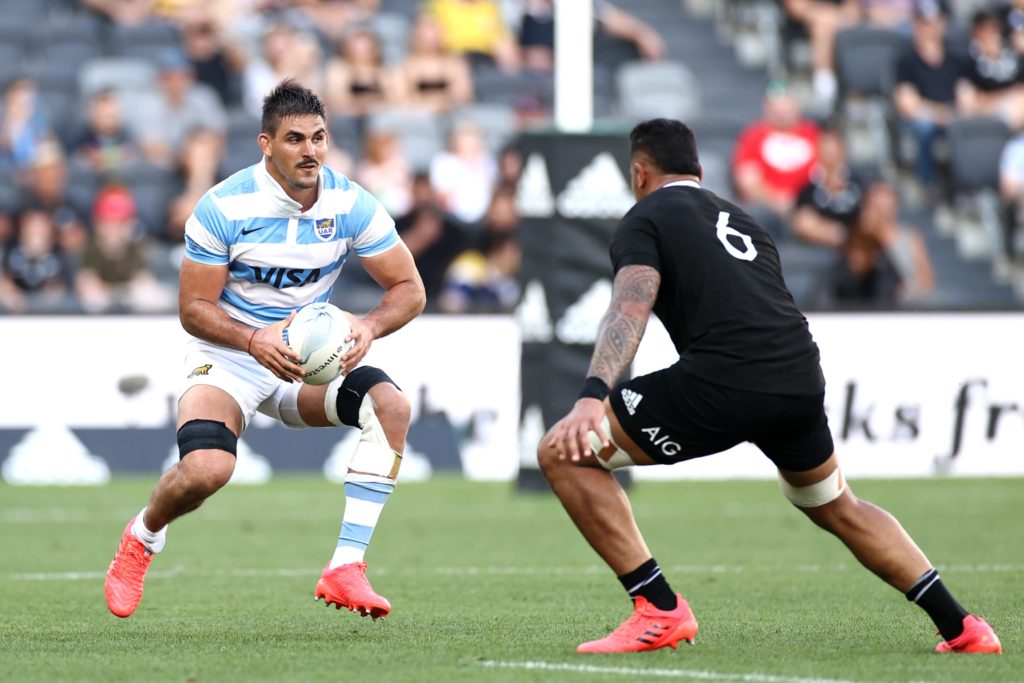 "We have drawn the conclusion that Pablo made an error of judgement,'' Mansbridge said. "We don't condone it any way, shape or form but we don't think it's reflective of his whole character. We think he is remorseful, then and now.''
The Crusaders have proven adept at rehabilitating characters and enhancing their ability to play to their potential.
For instance, Sevu Reece arrived as an unheralded Waikato player and under a domestic assault charge but quickly flourished into one of the Crusaders' best attacking weapons and was the All Blacks' first-choice right wing at the 2019 World Cup.
And there is the "Razor" factor. Matera wants to join the Crusaders to learn from the best, and coach Robertson must rank as that after leading his team to four titles in four years and a home final in his fifth.
Robertson, off contract at the end of the year, is keeping his options open to the last but has spoken of the talent coming through the franchise's academy and his wish to be around to extend the Crusader's all-conquering "dynasty".
Supporters will hope Matera's signing is a good omen pointing to Robertson's re-commitment to a franchise that made him as a player and coach.
Matera, with his huge biceps and relentless attitude, can often appear larger than life on the pitch. As Ali Williams might say, Matera is not your "stock-standard human".
And there would be few who could help take him to a new level than a coach who can likewise lift a team on the strength of his personality alone.
More stories