Back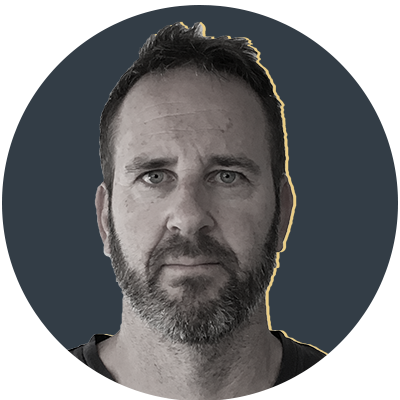 By Patrick McKendry
Pack mentality
For the first time in many years – a decade, even – a set of Blues coaches will enter the new Super Rugby season without a nagging, underlying fear that they may not have jobs at the end of it.
Leon MacDonald and his coaching team will have the pressure of expectation on their shoulders as always but their achievements in taking the team to second on last year's Super Rugby Aotearoa ladder has given them a huge amount of breathing room.
They've got time to further develop an outfit which has always had potential and one which is now finally delivering, and a pre-season victory over the Crusaders in the "game of three halves" also involving the Chiefs in Cambridge last weekend is further evidence that they're on the right track.
How did they turn around the ship? Beauden Barrett's arrival last year helped. Barrett didn't play initially and when he did, he started at fullback, but they looked a better, calmer, team with the All Blacks playmaker on the park and, while he's in Japan this season, his influence may remain to a lesser extent in his absence.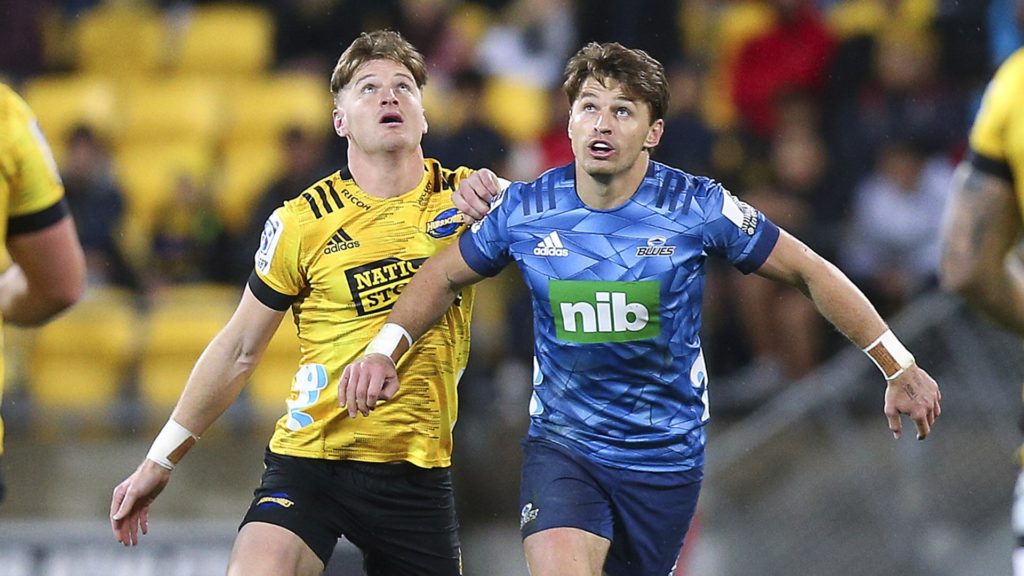 "[After] some guidance of someone like Beaudy and Dan [Carter] in that environment, a lot of ownership and reins and control is given to these [younger] guys to step up and fill that void," the now retired former skipper and hooker James Parsons recently told the Aotearoa Rugby Pod.
"I felt, from what I saw on the weekend, and I haven't been in with the squad at all, you could see that there's a genuine expectation on themselves to step up and continue to keep that ball rolling."
The main reason for the team's breakthrough in 2020, a season of flux for many reasons which saw them win two games in South Africa and, in another big surprise, beat the Hurricanes in Wellington on their return (a first win against another Kiwi team since 2013) before a good showing in Super Rugby Aotearoa which included home and away wins over the Chiefs, was their pack. And the experienced Parsons, who was forced to quit due to concussion, had a part to play in that.
The pack went from pussy cat to near king of the jungle thanks in part to the efforts of assistant coach Tom Coventry and skipper Patrick Tuipulotu, an imposing and occasionally inspirational figure in the second row who finally began to play like the very big man that he is.
Tuipulotu has always been big and powerful but hasn't always used his attributes as well as he might have. He is quick and agile for his size, but rather than try to run around players or offload, sometimes it's just best to run into or over the opposition, particularly when close to the line, and Tuipulotu, the size of a small utility vehicle, did that. It boosted his side, not to mention the Blues supporters watching in the stands who returned in increasingly large numbers, and it all added up to far happier post-match interviews for the Blues' skipper. 
"I felt, from what I saw on the weekend, and I haven't been in with the squad at all, you could see that there's a genuine expectation on themselves to step up and continue to keep that ball rolling."

Former Blues hooker James Parsons
"Most of this group have now been through the lows of what past Blues teams have been through, and are now real keen on getting this team going forward," Tuipulotu said in December. "The Blues love to play with flair. We look forward to doing the same in '21 but being more innovative in the way we play."
For now, the no-nonsense Coventry will be hammering home the need to stick to the basics of set piece, maul, and imposing carrying and defending and the evidence of last year suggests they will again excel in these areas because they were rarely bettered in the scrum and lineout and their heavy hitters were a nightmare to defend against 5m out from an opposition tryline.
They also had an embarrassment of riches at loose forward, where Akira Ioane, Tom Robinson, Hoskins Sotutu, Dalton Papalii, Blake Gibson and Tony Lamborn (now gone and effectively replaced by Dillon Hunt) competed for three positions, and now they have a similar plethora of options in an All Black front row, with the newly arrived Nepo Laulala joining Ofa Tuungafasi, Alex Hodgman and Karl Tu'inukuafe.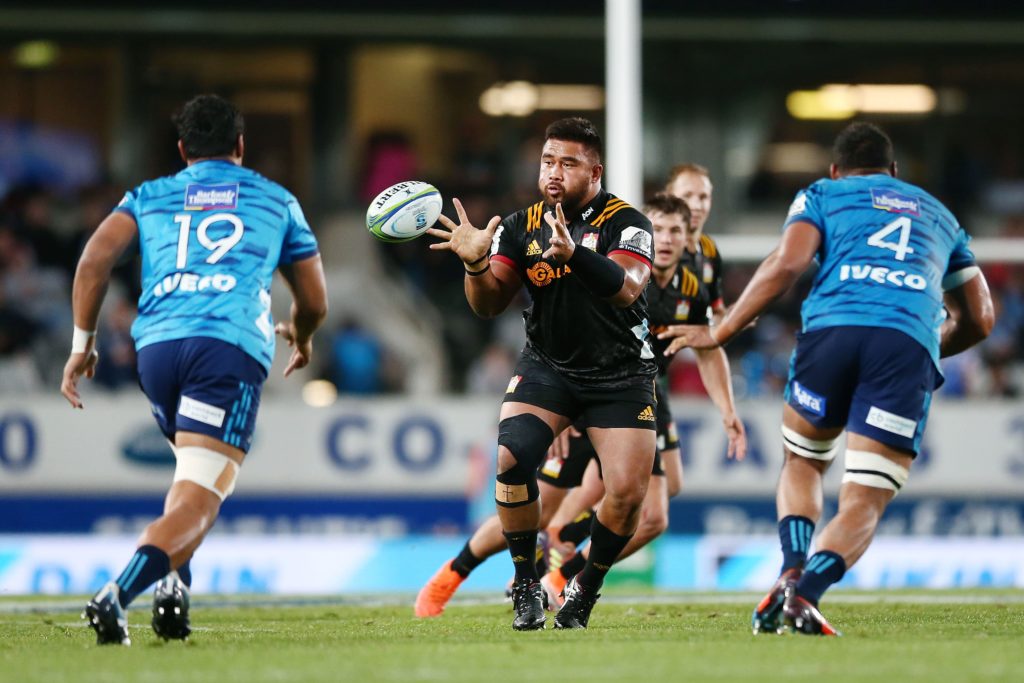 The strength in depth is astonishing and rivals even the Crusaders. Even holding down a starting place will be challenging and as a result, performances should improve across the board.
"It will be great for the four All Blacks to feed off each other, share information and collectively push themselves to continue to improve," coach MacDonald said. "It will also give us the opportunity to keep the group fresh and excited each week."
With Rieko Ioane and breakout stars Caleb Clarke, Mark Telea and Finlay Christie in their backline, the Blues don't lack for talent there either, but there remains an element of the unknown in this area. Can Clarke, so impressive in his debut season with the All Blacks, follow it up? Can Telea, the slippery Harbour wing, surprise defenders like he did so often last year? 
The positives for the Blues are the structure and understanding they are playing with under MacDonald, and a pack which can grab a game around the scruff of the neck.
Second-year syndrome, a natural downturn after a big impact in a player's first year, affects even the best. And there remain question marks around the Blues' first-choice No 10, with Otere Black likely to start there and possible rival Stephen Perofeta beginning at fullback.
But the positives for the Blues are the structure and understanding they are playing with under MacDonald, and a pack which can grab a game around the scruff of the neck. The big men have gone from having sand kicked in their faces to being genuine enforcers and no team will relish the prospect of facing their set piece, in particular.
"There is some expectation on us, and we've done a good job to raise that," Coventry told the Stuff website recently. "But we're still not good enough. We weren't good enough last year. The Crusaders still won it with a game in hand. They're still the benchmark, and we're striving to grab that.
"We want to be the benchmark. We want a title. We can learn a lot from our experiences in the course of last year. There were some really key moments we nailed which possibly in the past we may not have. There were some good signs, but we're not getting ahead of ourselves.
"How many titles have they got? Eleven. We've got three.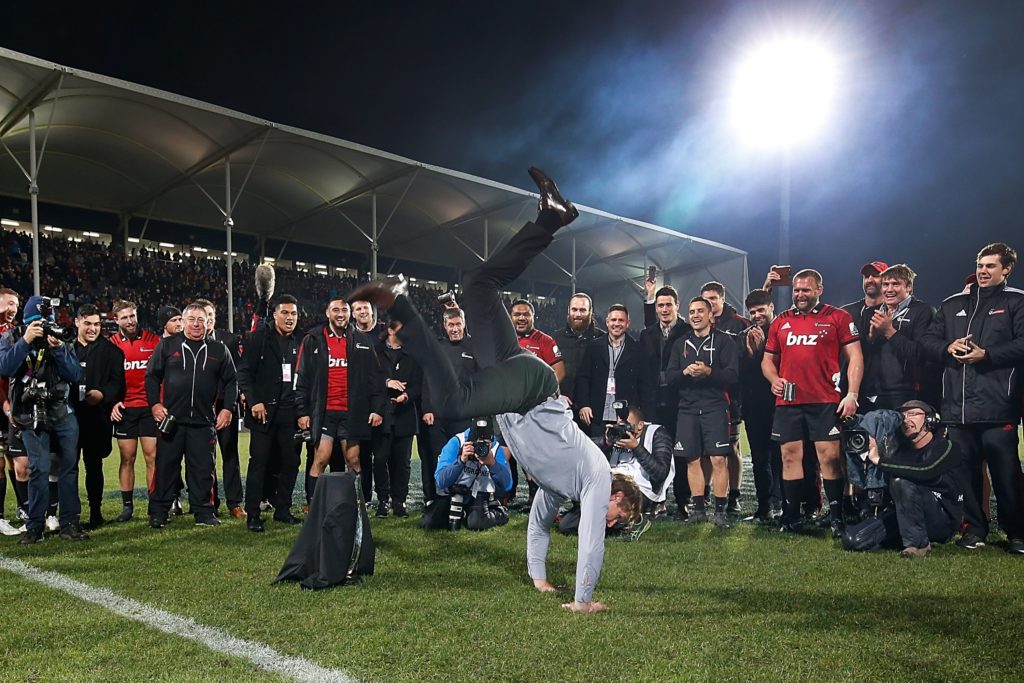 "We're a fair way off and every other franchise is probably in the same boat. In sport generally you benchmark yourself against the best. If you want to win tennis opens you beat Roger Federer or Novak Djokovic, and if you want to win the Super Rugby title you've got to beat those Crusaders."
Parsons agrees.
"What the Crusaders have done so well in the past is when they've had an injury, there's been another guy to step up, or when they've had their fit, full squad, competition is created and it's created an edge at training, and that edge is continued on to the game," he said.
"They've almost had a harder training on Thursday than the game they've faced on the weekend, and that's the edge that I feel that is creating in that Blues environment at the moment.
"I don't want to put pressure on them, because I know that they're already creating that pressure themselves, but I genuinely think they're building a hard work ethic, and tough, tough underbelly and a willingness to go above and beyond for their teammate."
Auckland and the wider Blues area expects. Crucially, there is an air of anticipation that the Blues can finally deliver a Super Rugby title for the first time since 2003.
More stories