Back

By Gavin Mortimer
Love Islanders
The story of the 'match that sparked a war' is well known in football circles, that infamous encounter in 1990 between Red Star Belgrade and Dinamo Zagreb in the Yugoslav First League. The match ended in a riot and is cited as a contributory factor in the Croatian War of Independence, the start of nearly a decade of conflict in the former Yugoslavia.
Rugby had its own ethnic antagonisms in the 1990s; far less serious than what unfolded in the Balkans but significant in its own right. The flashpoint was the final of the 1994 New Caledonia rugby championship at the Rivière Salée stadium in Nouméa, the capital city of the French possession.
Contesting the shield was RC Mont-Dore of New Caledonia and Lomipeau, from the small volcanic islands of Wallis and Futuna, approximately 1200 miles to the north-east. For two decades ethnic tension had been rising on New Caledonia, an agitation whose origins lay in what was known as the 'nickel boom' of the late 1960s and 1970s. The exploitation of the mineral made many people rich – but most were Frenchmen, recently arrived on the island (France annexed New Caledonia in the 1850s) and the Kanaks, the indigenous Melanesian inhabitants, became restive.
From the resentment grew a strong independence movement that trapped in its midst the thousands people from Wallis and Futuna who lived on the far larger New Caledonia (population 284,000). Most of the migrants remained loyal to France, to the anger of the Kanaks, and the final of the 1994 Rugby Championship was the day the tensions boiled over. Late in the second half a furious brawl erupted. The referee was attacked and required hospital treatment and the shield disappeared (it was found a year later on the nearby island of Lifou).
Subsequently, three players were handed six-month prison sentences, four more were given suspended sentences and the New Caledonia championship was suspended for two seasons.
Frenchmen may have been quick to exploit the nickel of New Caledonia, but the FFR were surprisingly slow to start mining the rich seam of rugby talent at their disposal.
When the competition returned in 1997, rugby was professional, a transformation that had significant ramifications for the sport in New Caledonia. In the same period, the French government signed a treaty with local political movements that transferred an increasing amount of governing responsibility and promised a referendum (there have been two, in 2018 and 2020, both of which rejected independence).
The potential of Pacific rugby (New Caledonia and Fiji are in Melanesia, whereas Wallis and Futuna, Tonga and Samoa are in Polynesia) was well known to the French before the advent of professionalism; Fiji had given Les Bleus a scare in the quarter-final of the 1987 World Cup and a handful of players from the Islands had played club rugby in France, including Willy Taofifénua, a member of the Grenoble team who lost to Castres in the 1993 Top 14 Final.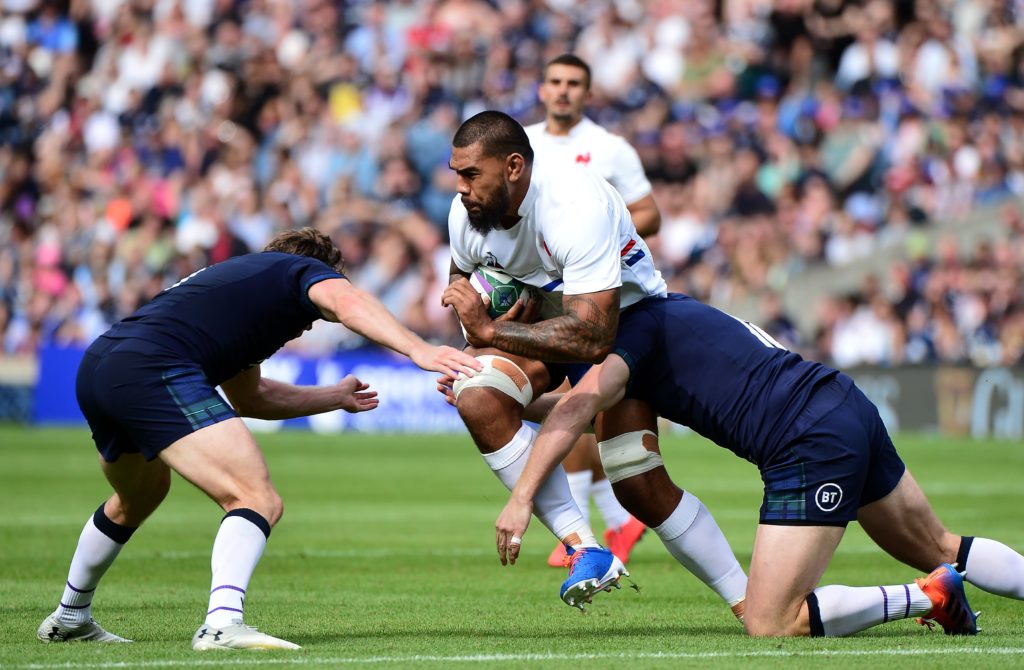 Frenchmen may have been quick to exploit the nickel of New Caledonia, but the FFR were surprisingly slow to start mining the rich seam of rugby talent at their disposal. Only in the last decade have Islanders been a regular feature in the French jersey, and of the 18 forwards selected for France's autumn internationals, three – Selevasio Tolofua, Peato Mauvaka and Romain Taofifénua (Willy's son) – hail from either New Caledonia or Wallis and Futuna, and nearly every professional club have Islanders in their squad.
Toulouse had three in the matchday squad that lost to Exeter in last month's Champion Cups semi-final: Tolofua, Mauvaka and Rodrigue Neti. Neti arrived at the club in 2012, aged 16, and in the past he has talked of the importance of his Islander team-mates: "It's the only family here that reminds us where we came from, our culture, our way of living. We mustn't lose that or forget it."
La Rochelle and France prop Vincent Pelo was also 16 when he joined Bourgoin in the 2007-08 season. His mother was supportive of his adventure, his father less so, worried that his son was ill-prepared for what awaited him 12,500 miles away. "The first year didn't go well and for [my dad] that was that, I should come home," said Pelo in a 2016 interview. "I didn't want to come back a disappointment, so I decided to carry on and fortunately I fell in with a good crowd."
Other Islanders haven't been as fortunate as Vahaamahina… Some have been exploited, some neglected and some simply haven't been able to adapt to French life.
In the same year that Pelo arrived in France a teacher at Pétro Attiti school in Nouméa advised a 16-year-old Sébastien Vahaamahina: "You have potential, don't waste it."
There are two sports that dominate life in New Caledonia, rugby and volleyball, and Vahaamahina had devoted his childhood to the latter. It was his brother, Daniel, who got him interested in rugby and his physical attributes made him a natural. Brive were first to spot his potential, recalled Bruno Salvai, Vahaamahina's mentor in New Caledonia. "Brive offered him a double project, academic and sporting," he said. "I warned him about the challenges of adapting, which had been experienced by some Caledonian players. Some have had a tough time but Sébastien was well looked after."
Other Islanders haven't been as fortunate as Vahaamahina, who won 46 caps before his international retirement last year. Some have been exploited, some neglected and some simply haven't been able to adapt to French life.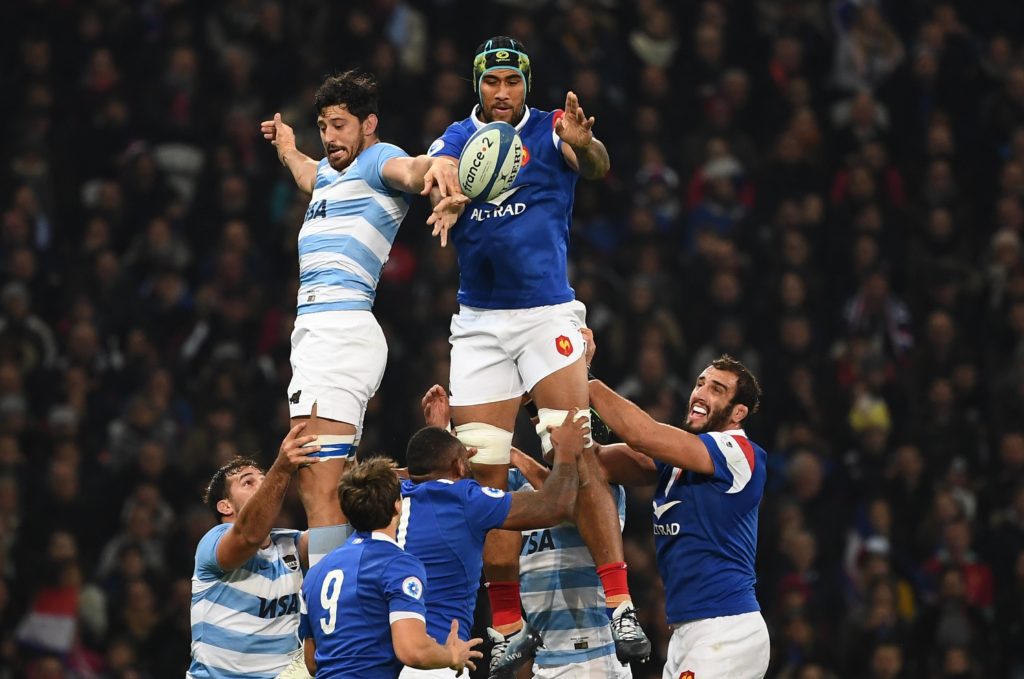 A 2016 French film, 'Mercenary', told the fictional story of one young Wallisien who defied his father to follow his dream of playing professional rugby in France. Among the cast was the former France international Philippe Rouge-Thomas who, at the time, was involved in the youth academy at Toulouse: "It's not fiction, it's the reality of what goes on in rugby, which at times is like a meat market," he said of the film's story. "They [the players] are totally uprooted in France and one has to pay attention to them and be humane."
'Mercenary' struck a chord with many Islanders, including Willy Taofifénua. He was 18 in 1988 when he exchanged Nouméa for Mont-de-Marsan. "I arrived in the middle of winter. I got off the plane at Bordeaux in shorts and flip-flops," he said. It began snowing during his first match. He'd never seen snow before.
Taofifénua didn't receive much help in adjusting to his new life, either culturally or administratively. "The first months were difficult, without my family I was a little isolated," he said. "I had a lot of difficulty adapting. At the end of six months I wanted to go home, but I got my family to come to France and it got better."
Players, particularly those joining Top 14 clubs, are well supported now but making the transition from the Pacific lifestyle to the French one remains a challenge; there is no easy cure for homesickness.
We try to develop their rugby technically and also teach them about life. What awaits them in the city. We work with the French clubs to develop a mentoring programme. We know of youngsters who set off on an adventure only to have difficulty adapting.

Willy Taofifénua
Taofifénua's two sons, Romain and Sébastien (both capped), were born in France and experienced none of their father's cultural dislocation. But those players arriving in Europe from the Islands often endure the same bewilderment as Willy did; to help ease their journey, Willy opened the South Pacific rugby academy in Nouméa in February 2019. "A lot of kids leave the Islands because of approaches from clubs in France who are desperate to recruit the young Islanders," he said. "They have a huge physical potential but are lacking in rugby knowledge and technique."
The first intake at the academy comprised 22 boys and three girls, aged 18 to 21, under the tutelage of Raphaël Steyer, formerly on the staff of Mont-de-Marsan. The students combine rugby with studies in business, hospitality, plumbing, building etc, so that they have a quaification to fall back on if the rugby doesn't work out.
Perhaps the most important facet of the academy is preparing the young men and women for the social and cultural upheaval they will encounter. The change must be implemented gently and deftly, not the brutal uprooting Taofifénua experienced when he made the move. "We try to develop their rugby technically and also teach them about life and what awaits them in the city," said Taofifénua. "We work with the French clubs to develop a mentoring programme. We know of a lot of failures, of youngsters who set off on an adventure only to have a lot of difficulty adapting."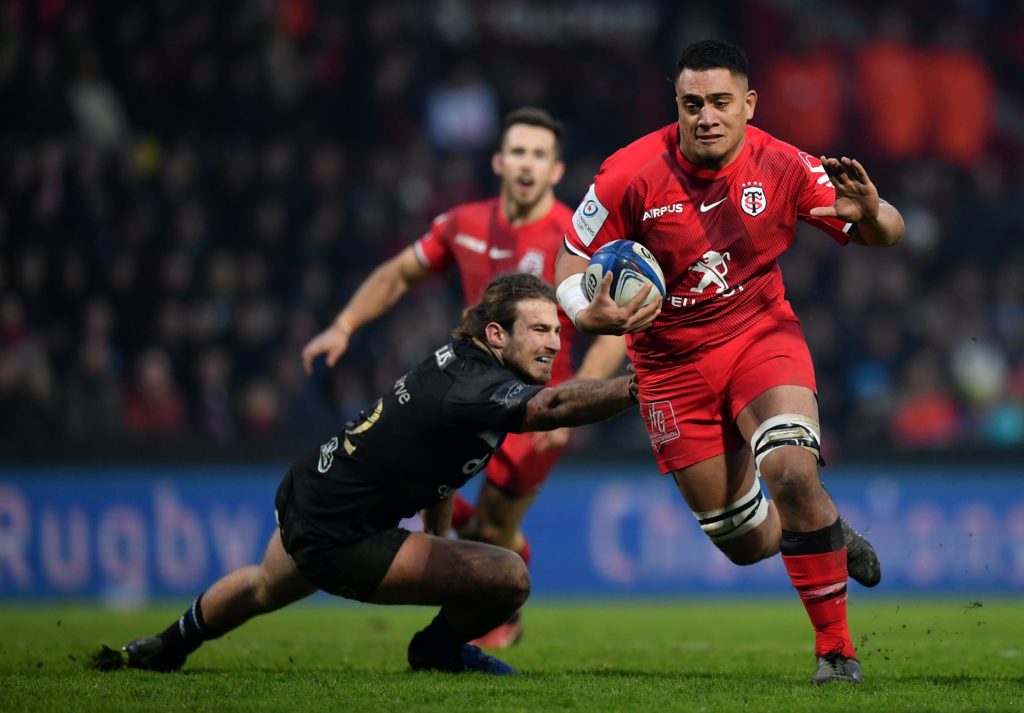 The academy was opened with the support of the FFR and in president Bernard Laporte, Willy Taofifénua has an ally. When he campaigned to become president in 2016, Laporte pledged to do more to develop rugby in the Pacific region. He spent three days in the Islands in the autumn 2019, coaching children and discussing projects. "There is an enormous potential in this region," said Laporte. "On the other hand, the problem is there is no competition, so it's difficult for the development of the young. The coaching is really well done, and the volunteers do great work. Everyone is committed, whether they're technical staff, development officers or the presidents… we must think about a global strategy with the neighbouring countries like Fiji, Samoa, Vanuatu, the Cook Islands and New Caledonia."
Who could have imagined that a year later rugby would be in the grip of the worst crisis in its history because of a virus? Unions and clubs are fearful for the future and the ramifications for the smaller nations in particular could be dire. There were reports in the summer that the South Pacific rugby academy is in financial difficulty and attempts to reach anyone for this article were fruitless.
That won't stop the boys and girls in Wallis and Futuna playing rugby. The highlight of their year is Le Petit Motu tournament in which age-group teams from Wallis play their Futuna rivals. "This is where it all starts for any player dreaming of playing at the top level," said Etuato Mulikiha'amea, the tournament organiser. "The Wallisiens and Futuniens are made for this contact sport. We love it. It comes natural to us."
It was the British explorer Samuel Wallis who gave his name to what is now a French overseas community of 11,500 people. Two hundred and fifty years later, its rugby players are putting the Islands on the map. They may be doing so in the blue of France but their hearts will always belong to Wallis and Futuna.
If you've enjoyed this article, please share it with friends or on social media. We rely solely on new subscribers to fund high-quality journalism and appreciate you sharing this so we can continue to grow, produce more quality content and support our writers.