Back
By Frankie Deges
Lost and found
The pandemic has affected every single person on the globe in different ways. Rugby has been one of the many victims and Argentina has suffered greatly. As the country goes into one of its accustomed downward spirals – a sad reflection of the country it is, as compared to the one it was destined to be – rugby is yet to be officially played.
Strict protocols are in place after going into quarantine mid-March. Going into our summer, and with people totally fed up, many are going on with their lives with as much normality as they can find. Still, officially at least, the country is in lockdown.
Rugby is slowly starting to blow the cobwebs away and although no games have been played in this huge South American country, some teams are back in some form of limited action with social distancing. Early protocols have ensured there is minimal risk in a country that has been having some 300 deaths a day now for a number of months. Even so, Los Pumas have had to move to Uruguay, our South American 'New Zealand', where the virus has been extremely well controlled.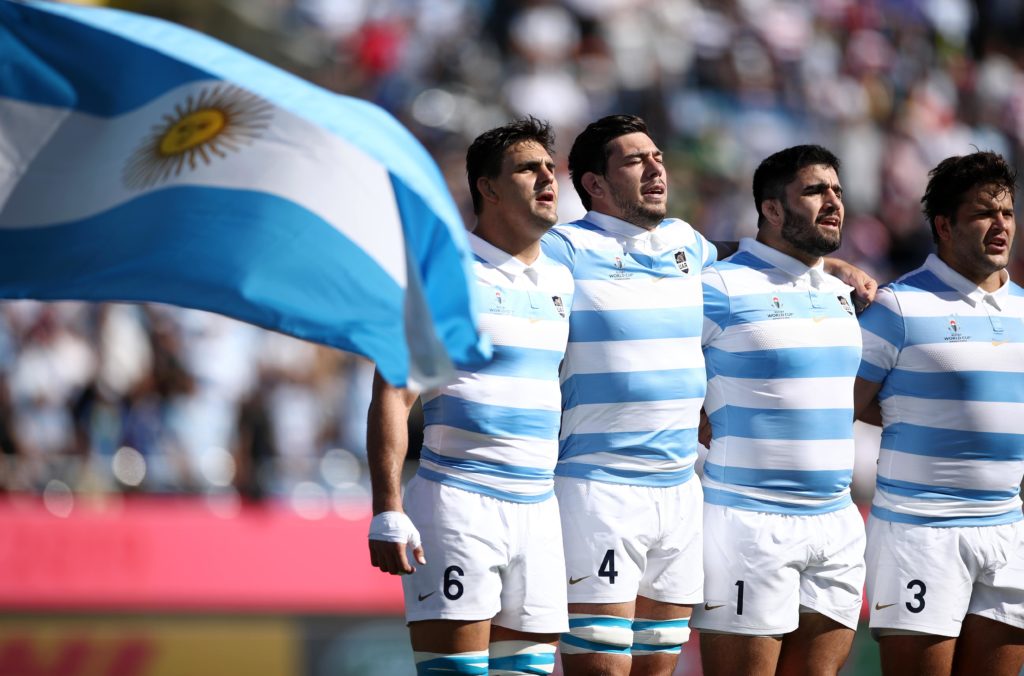 Los Pumas were given an early and special government permission to return to training at their home base in the outskirts of Buenos Aires. This didn't work, as every week the Unión Argentina de Rugby would inform new positive coronavirus cases within the enlarged squad. Even coach Mario Ledesma and new manager Marcelo Loffreda were infected. In all, some 20 players and staff were affected. But only one player, Javier Ortega Desio, had a serious bout. The rest were, as they say, asymptomatic.
Sudamérica Rugby pushed for an international tournament in Montevideo, the Sudamericano 4 Naciones which had an Argentina XV, Uruguay XV, Brazil XV and Chile XV. Argentina's hopefuls moved to Uruguay's capital a month ahead of the start of the tournament in October – which they won – to try to minimise the risks.
The move to the Novotel Manly – the one where England stayed ahead of that game in 2003, a stone's throw away from the blue ocean across the street – was a well-earned respite.
Once all of his squad had recovered from the coronavirus and after multiple testings, Ledesma also took his Argentina-based players across the River Plate as he had to figure out what was the best way to prepare a team to play against New Zealand and Australia, who were already in full Super Rugby competition. They all had to sit through a seven-day quarantine on arrival in Uruguay and, 20 days later, they were off to Sydney.
There, a stricter quarantine ensued in the less-than-glamorous Western Sydney. Once that was completed, the move to the Novotel Manly – the one where England stayed ahead of that game in 2003, a stone's throw away from the blue ocean across the street – was a well-earned respite. Players that were never sick had to go through no less than 14 swabs before some form of freedom in Manly.
As they soaked up the sun, sea and surf, the Europe-based players arrived and moved into Western Sydney for their 14-day quarantine and sanitary bubble until they could all meet together. But this wasn't the only Covid spanner in the works.
Players were told that if they had any offers on the table, to please take them.
Having reached the final of the 2019 Super Rugby with many of the players that would go to Japan later that year, Jaguares were heading into a huge 2020 season. Under Gonzalo Quesada, in his second year as coach, things were promising until the coronavirus intervened.
Soon, with no competition and no real clues on what to expect from the future, a very expensive team began to fall apart. Players were told that if they had any offers on the table, to please take them.
Quesada, a former Top 14 champion coach in France, was soon back in Paris and gone were flanker Marcos Kremer, Tito Díaz Bonilla, Matías Alemanno, Guido Petti and Argentina's most-capped player, Agustin Creevy. The new year will see the departure of Matías Orlandi, Matías Moroni, Jerónimo de la Fuente, Tomás Cubelli and Julián Montoya, who will play in Australia. Major League Rugby in the USA and Canada has opened a new market for fringe players and two-time World Cup star Joaquín Tuculet.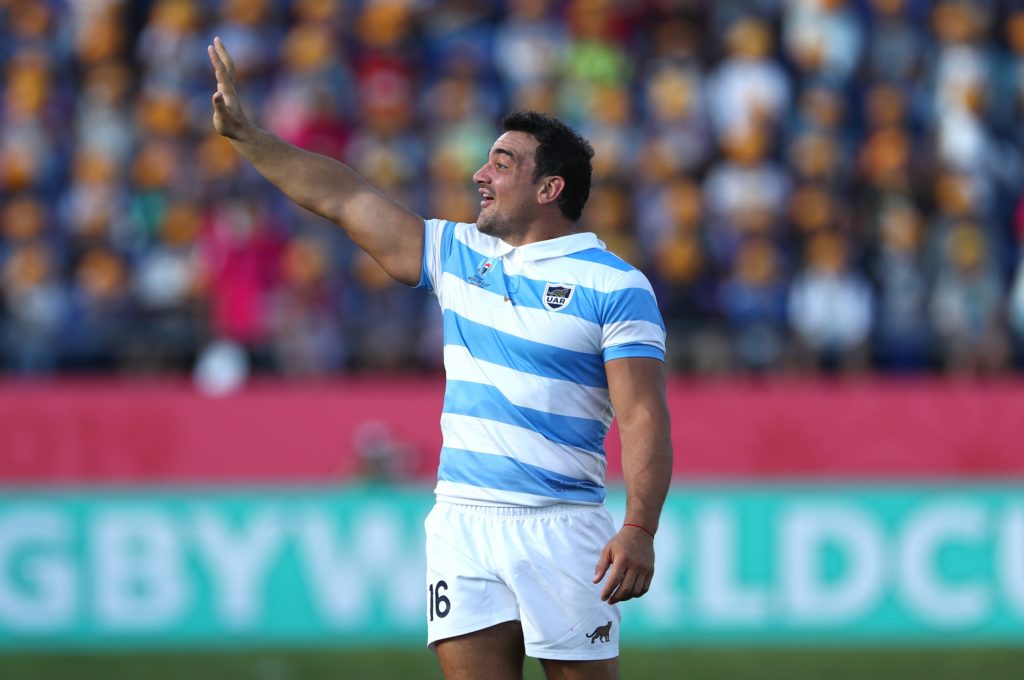 Sudamérica Rugby had launched their Superliga Americana de Rugby, but which only lasted for three games and had players from South Africa, Namibia, Fiji, Tonga and New Zealand. It will certainly be stronger and more regional focused, offering another professional option closer to home for aspiring players, but that seems a long way down the road.
The Argentine Rugby Union has not yet asked for financial assistance from World Rugby. They have been very good in saving money for rainy days – the question is how long the rain will last and that is where they have decided to be careful.
Agustín Pichot, who would have wanted to be leading World Rugby these days, decided to move out of rugby politics for the moment, yet those who know him are ready to confirm that he will never be too far away from decision-making. His leadership and vision has pushed rugby to new competitions, new limits. A key figure in SANZAAR, he is still working behind the scenes to see what the future holds.
The new reality means that a future is not yet decided for Super Rugby; South Africa's withdrawal from the Rugby Championship cast a huge doubt on what 2021 will bring for Argentine rugby and the future of the four-country coalition.
But before all of that, in Australia, Los Pumas will have to face two teams in very different shape to Ledesma's side.
"Most of our players have not played in seven months and if you take into account the last year, there have been only seven games in which they could have played in," said Ledesma from Sydney.
I struggled after the World Cup for a number of months. But it took me through a road of personal change, working with a psychologist and even meditating.

Argentina coach Mario Ledesma
Ledesma, one of Argentina's most accomplished hookers, was drafted in to coach Argentina in 2018 after a season with Jaguares, and the 2019 World Cup did not bring the expected results, exiting the tournament in the group stages following a semi-final place in 2015.
"After a traumatic experience, you need changes – and the World Cup was very traumatic for me," said Ledesma. "I struggled after it for a number of months. But it took me through a road of personal change, working with a psychologist and even meditating."
A tough front rower who playing for more than a decade in French rugby, this change raised eyebrows. It was a well-known secret that his style was not well received by the players; the new Ledesma will certainly be a bigger asset.
"It is about working the mindset of 'I don't know'; stop working on 'what ifs'. It is about living the moment, not guessing or interpreting things. Yet, there is still the gut feelings and heart which I think that are part of who I am," he said.
"It was a very hard road initially, but very positive towards the end."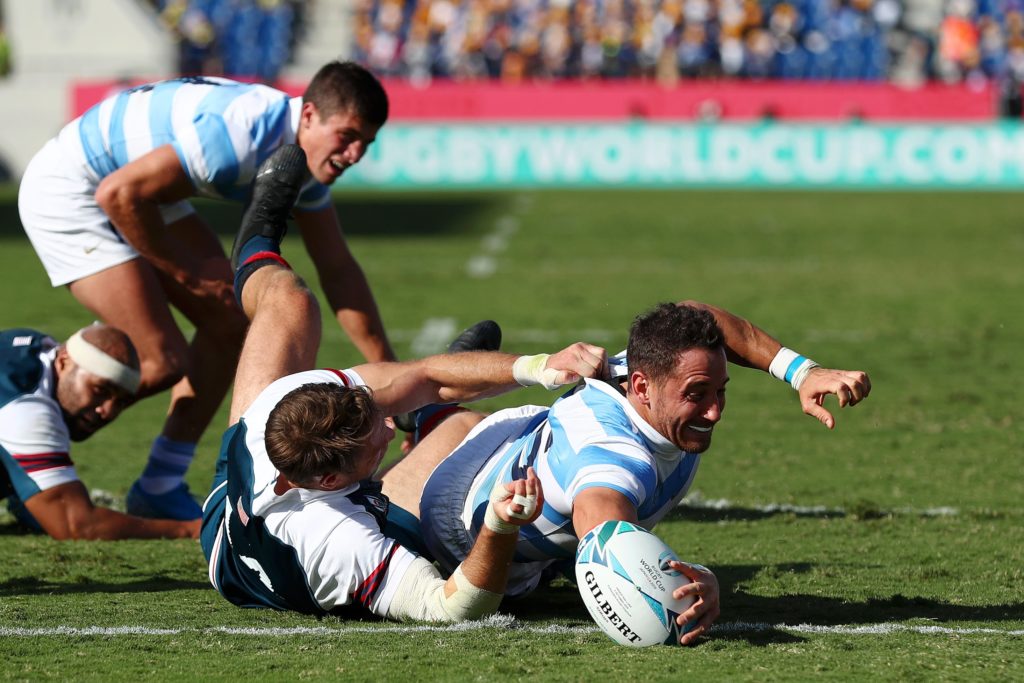 The road to France 2023 has started. With 13 players based in Europe who arrived two weeks later than the larger travelling party from South America, it will be a new-look side who take the field.
Youth is a big factor, with a number of players involved in last year's Under-20 World Rugby Championship on tour; 19-year old No8 Joaquín Oviedo, flanker Juan Martín González, who turns 20 during the Rugby Championship, and wing Lucio Cinti three stand-out players for the future.
Ledesma was not prepared to confirm a rotation policy, yet acknowledged that the lack of competition will make it almost necessary. With just four Tests, instead of the usual six, after South Africa's withdrawal, many might not get their expected opportunity, but the future is starting to become reality.
The new Ledesma will be in good company when it comes to grey matter to prepare the team. In a big move, he brought in Loffreda as team manager.
Loffreda, who was Leicester Tigers coach for a single season in 2007-08, is a huge hero in his country. A former international – 1978-1994 – and captain, he coached Los Pumas from 2000 to 2007, taking them to the bronze medal at the World Cup. That team included assistant coaches Juan Martín Fernández Lobbe and Nicolás Fernández, who shared the field with Ledesma.
But it's more than just a team reunion, an older head has been included to bounce rugby ideas off – former Wallabies coach Michael Cheika.
Being able to have Michael in contact with the players is great… He gives players confidence and the players will certainly benefit from having him on hand.

Ledesma on having Michael Cheika on his coaching staff
"Being able to have Michael in contact with the players is great," said Ledesma, who upon retiring in 2011 was brought in as assistant coach by Cheika at Stade Français. They would then work together with the Waratahs and the Wallabies. Now it is Ledesma's turn to hire his Aussie friend.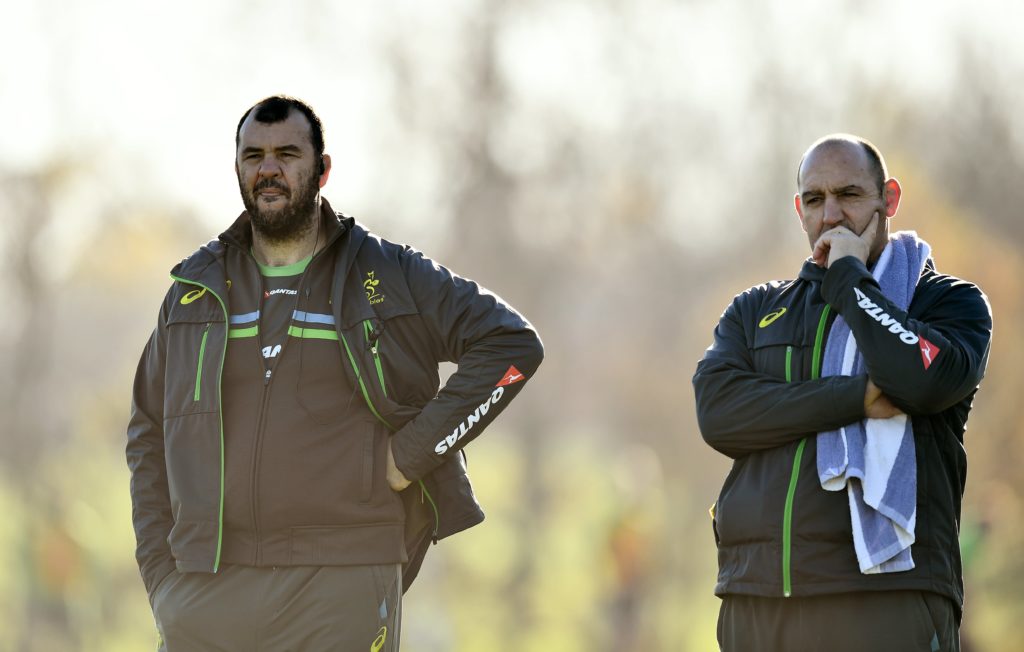 "He is very excited to be working with the team; he gives players confidence and the players will certainly benefit from having him on hand," said Ledesma.
Having had technical consultants from New Zealand (Alex Wyllie and Graham Henry), England (Les Cusworth) and France (Fabien Galthié), it will be the first time they will work with an Australian. It is still unclear whether Cheika will continue with the team post-Rugby Championship.
Watching the Bledisloe Cup battles will have been tough for players and management. The standard of the All Blacks and Wallabies has been incredibly high and Los Pumas have had only three friendlies before their opening game against the All Blacks on Saturday. Australia, New Zealand and Australia will be on the agenda for the following three weekends, with no byes to lick the wounds.
Argentina have been playing the Rugby Championship since 2012; the learning curve has been steep and this season's results should not be given too much credence given the circumstances.
Yet getting to watch Los Pumas playing their four games of a year to forget will definitely be well worth the early-morning wake-up call. Just don't expect them to be ringing any alarm bells against New Zealand or Australia.
Ledesma will not take any pressure off his or his players' shoulders – although he should. Argentina have never beaten New Zealand. They did come within a stolen lineout last year from their first win, but it will not happen this year. And while Australia have been defeated before, a repeat shouldn't be expected.
If you've enjoyed this article, please share it with friends or on social media. We rely solely on new subscribers to fund high-quality journalism and appreciate you sharing this so we can continue to grow, produce more quality content and support our writers.