Back
By Tom Vinicombe
Joseph Suaalii recruitment a triumph even if Wallabies out of reach
Joseph Suaalii may not be making the transition from rugby league to union until the end of the 2024 season, but Rugby Australia's (RA) recruitment of the young prodigy appears to already be paying dividends.
In a nation where there is an abundance of sporting codes competing for attention over the winter – rugby ranks behind league, Aussie rules and football in terms of popularity – the sport faces as many challenges off the field as it does on it.
In 2022, the Wallabies managed a dismal five wins from 14 matches. They have come within inches of besting New Zealand, Ireland, France and Italy but the ultimate success rate of just 36 per cent ranks near the bottom of the professional era for the once proud rugby nation.
Injuries hampered Dave Rennie's final season in charge, with upwards of 20 players spending considerable time on the sidelines, forcing Rennie to dig deep into Australia's resources. Still, there were rays of hope throughout the campaign, with the likes of Mark Nawaqanitawase, Andrew Kellaway, Tom Wright and Jordan Petaia all shining in the back three – when they were able to make it onto the field, that is.
The expectation seems to be that Suaalii will also slot into the back three when he eventually transitions to the 15-man code.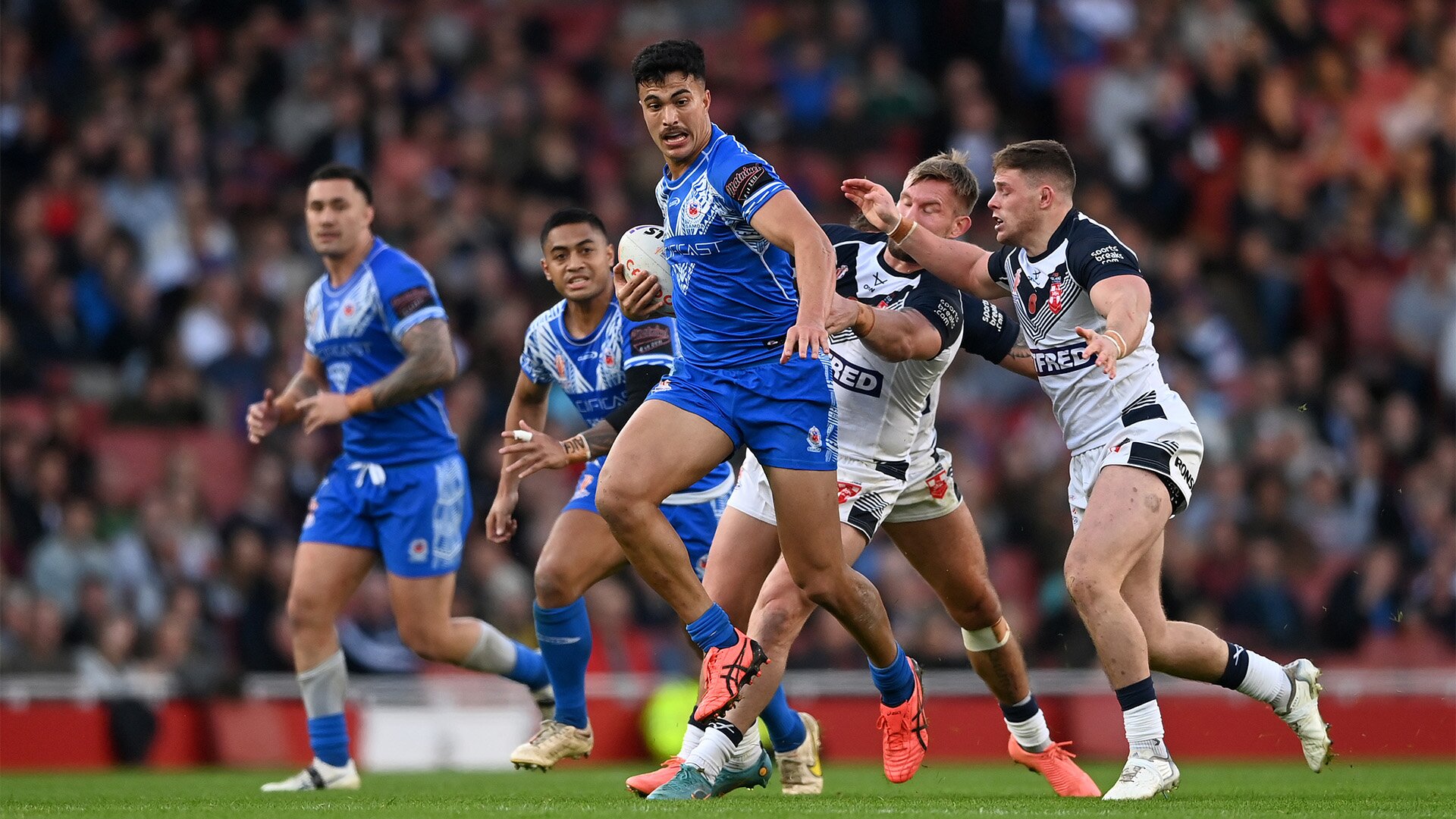 The 19-year-old has split his time between wing and, more recently, centre for the Roosters throughout his NRL career to date. He also spent a World Cup campaign with Samoa perched at fullback.
While it would be wrong to lump all cross-code athletes in together, Blues and All Blacks midfielder Roger Tuivasa-Sheck has recently shown how difficult it can be to make the switch from league to union. Tuivasa-Sheck played at fullback and wing for the Roosters and Warriors but – ostensibly because that was the one empty space in the Blues backline – has been thrust into the No 12 jersey since making the code switch, and results have been less than stellar in his one and half seasons to date.
The breakdown has presented a challenge for Tuivasa-Sheck while defence has also been somewhat of an issue. If Suaalii is situated in the wider channels, at least the latter won't prove quite so troublesome, provided he can adapt to the tackle techniques required in the 15-man game.
Suaalii's talent, after all, is unquestionable. He'll be in his early 20s when he does make the move to rugby union and he'll have plenty of time to grow into new roles – which is something that hasn't really been afforded to Tuivasa-Sheck.
Not every athlete is quite as talented as Folau – a man who had previously made the switch from league to AFL and likely had some understanding of what he needed to do to accelerate his transition to union.
Former Melbourne Storm representative Matt Duffie made the switch from league to union when he was 25 years old and while he didn't immediately make a splash – at one point being named one of the worst signings in the Blues' history – he was patient with his development, honing his craft in the outside backs with the North Harbour provincial side. Less than two years after his debut Super Rugby appearance, Duffie was starting on the wing for the All Blacks.
Israel Folau's transition was even more impressive. Folau debuted for the Waratahs in early 2013 and less than six months later, he was named at fullback for the Wallabies' series with the British and Irish Lions.
Not every athlete is quite as talented as Folau – a man who had previously made the switch from league to AFL and likely had some understanding of what he needed to do to accelerate his transition to union. He also leaned on another former code-hopper, Lote Tuqiri.
Of course, like Folau, Suaalii's transition also coincides with a Lions tour – and RA will undoubtedly have a vested interest in marching the youngster out against the best that the British Isles have to offer when they arrive on Australia's doorstep.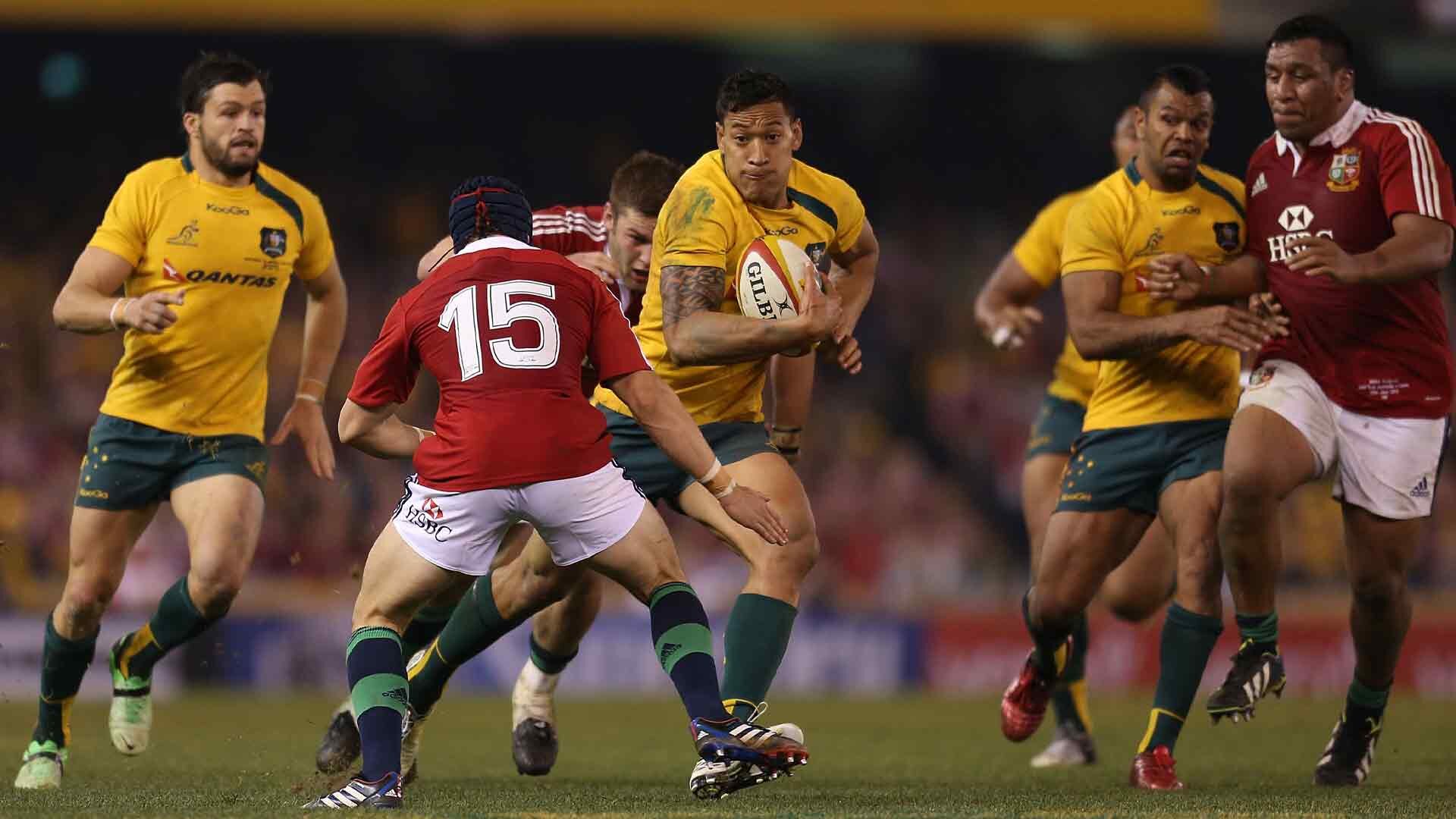 Patience might be the difference between Suaalii developing into a superstar in the 15-man game, or simply being remembered as another flash in the pan – patience from the man himself but also patience from Rugby Australia and Wallabies head coach Eddie Jones.
Even if Suaallii does hit the ground running and is ready for international duty in his first season of rugby union, it's fair to say that the 19-year-old won't transform the Australian national side from underperformers to world champions. Perhaps if the money spent on Suaalii had been also able to bring in a heavyweight hooker, lure Will Skelton back from France, shave five years off Quade Cooper's age and somehow protect the rest of the Wallabies from being struck down by injuries, then Eddie Jones might have the pedigree needed to win a World Cup or two. As Suaalii's fellow Rooster Brandon Smith so eloquently said, "a $1.6 million winger from the Roosters isn't going to help (the Wallabies) beat the All Blacks".
But it's not on the field where Suaalii's recruitment will make the biggest difference for the game in Australia, regardless of whether he's a superstar or not.
In the days following the announcement of Suaallii's contract with RA, the wires have been awash with news stories focusing on the deal: Have Rugby Australia paid too much for a still unproven talent? Would the money used have been better spent on the grassroots game? Is this the start of a great migration from league to union? Should the NRL be quaking in its boots? Does the deal highlight rugby union's obsessions with league players in Australia?
We want to recruit back the guys who were in rugby and went to league.

Eddie Jones
Not since Folau's transition have rugby league-oriented outlets spent so much time and attention on their rival code – and that's something the wider public will have taken note of. Many Australians who have probably shown little to no interest in union in the past will suddenly be keeping one eye on the 15-man game thanks to the ongoing back and forth.
Eddie Jones has already been employing some brazen tactics to bring the focus back to rugby union in Australia, seemingly starting a war of words with NRL supremo Peter V'Landys.
"The first thing we want to do is retain all the talent in rugby then secondly we want to recruit back the guys who were in rugby and went to league," Eddie Jones told Channel 9 shortly after being appointed as Wallabies coach.
V'Landys fired back with some disparaging comments about union and Jones riposted with a couple of swift jabs of his own – but he also made it clear that he was on a mission to bring rugby back to the forefront of people's minds.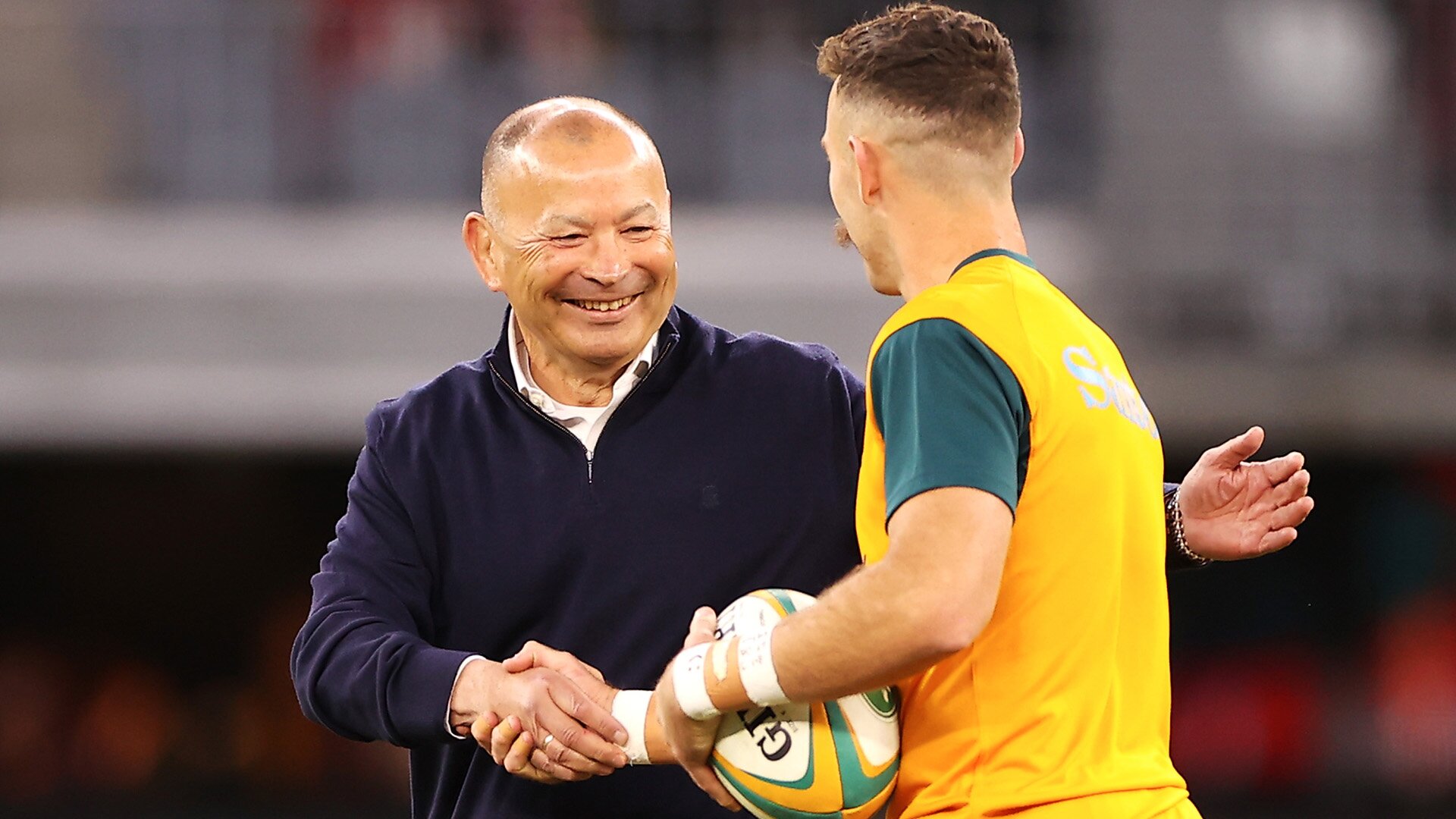 "In the Australian rugby landscape, rugby league is a pretty intense competitor, and they compete for the fans, they compete for television money, they compete for the players," Jones said.
"I've heard guys who I've coached tell me their sons don't watch rugby anymore. That happens when you're not connected with your fans, and part of that is the winning process and part of that is how we conduct ourselves. There's a clear message; we've got to try to become a team of the rugby community."
Eddie Jones has made sure rugby has a place in the media – even the media who have normally ignored rugby union altogether. The recruitment of Joseph Suaalii has had a similar effect – and the focus will only amp up as the youngster's eventual switch to union draws nearer.
Jones' recruitment has driven plenty of positive – or at least optimistic – conversations about rugby in Australia since the beginning of the year, Suaalii's appointment too, and then in two years Australian fans will have Suaalii's arrival to discuss as well as the British and Irish Lions tour before the golden goose that is Rugby World Cup 2027.
Whether Joseph Suaalii develops into a world-class star of the 15-man code remains to be seen – but he's already attracted more attention this year for the game than the bulk of rugby union players in Australia added together. That can only be a good thing – and now it's time for Rugby Australia to start delivering on the pitch.