Back

By Graham Simmons
It all comes down to the F-Words
Are you the gambling type? No? Me neither. And much as I'd like to claim a conscientious objection, it has nothing to do with morality; just abject cowardice and an almost elemental lack of faith in my own judgement. Besides, if life teaches you anything, it's that it ain't what you don't know that lands you in the poorhouse, it's what you know for sure that just ain't so. More people should listen to Mark Twain. 
But then you stumble across the ante post odds for this year's Six Nations and you find you can get 3/1 on Ireland winning a Slam. And you think to yourself; seriously? Since when did bookmakers start offering 3/1 on death and taxes? And before you know it, a lifetime's learnings are forgotten and you're rummaging around in the shed for a small, claw hammer and beating your piggy bank to a pulp. 
Of course, Mark Twain aside, this kind of euphoric impulse flies in the face of a couple of other inconvenient truths. The first is that betting on the Six Nations is the road to penury; its volatility, its capriciousness is its very essence, which is why bookmakers live at the fat end of lengthy, pebbled driveways while their customers are rubbing sticks together in the thin end of Shit Street. The second inconvenient truth is that no one makes meaningful money betting on the bleeding obvious. Windfalls and steaming profits come from foretelling the fanciful: that or owning an energy utility and wilfully ripping off your customers.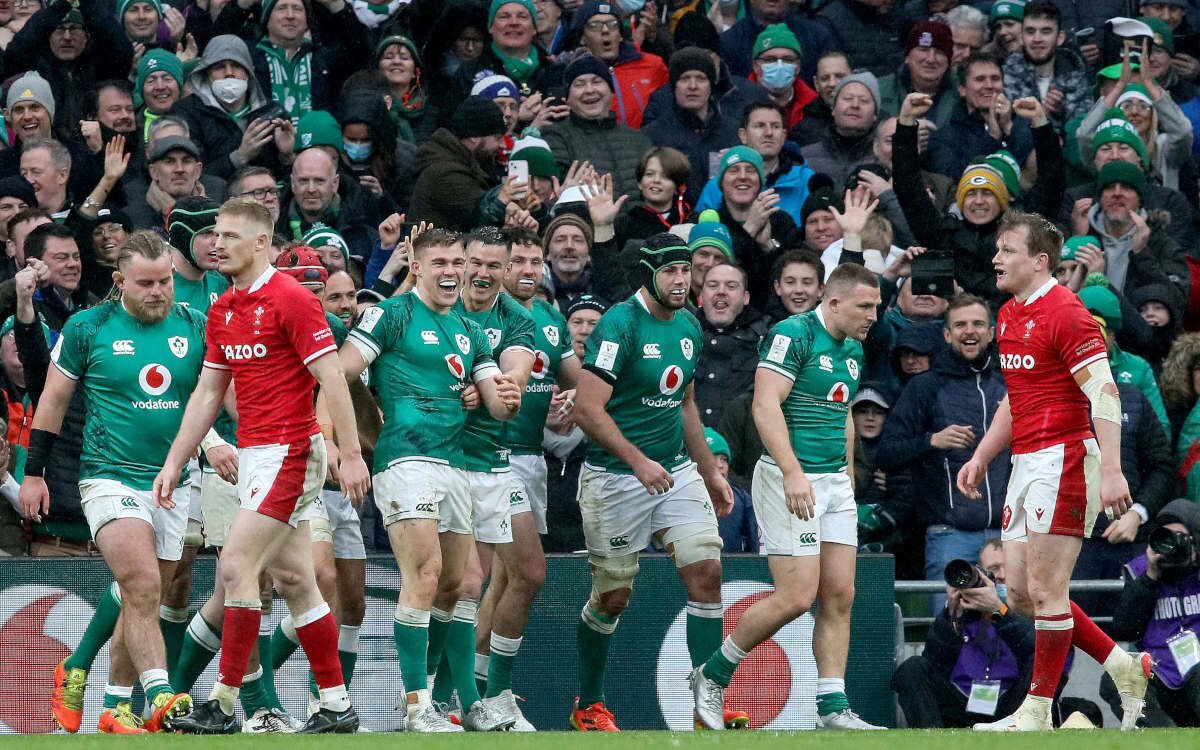 But 3/1 for a Green Slam is a gift horse, the more so if you consider that had they got off the bus five minutes earlier in Paris this time last year, they'd now be chasing two in a row. Look, this isn't a scientific analysis. There are no graphs and pie-charts here. Smarter minds than mine can stick their heads under the bonnet of this year's tournament; I'm just kicking Ireland's tyres and admiring Andrew Porter's chassis and both look eminently roadworthy. 
It's the F-words – form, familiarity and the fixture list – that generally hold the key to the Six Nations and, this year, Ireland have all three in their knapsack. Form? Well, they're the best team on the planet right now with an indecently healthy advantage over all bar France. And whatever your view of World Rugby's ranking system, quantifiable numbers rarely lie, unless, of course, you're the Chairman of the Tory Party and you're filling in your tax return. 
Familiarity? Here's a team fashioned around the phenomenon that is Leinster; slick, smart, stronger than three acres of onions and not famous for finishing second. Indeed, the last time Gary Ringrose lost a game of rugby, they put up another pyramid in Egypt. Factor in the ferocious intelligence of Andy Farrell and the inspirational cunning of Paul O'Connell and you've a team that's harder to beat than four aces. 
Welsh rugby is in a dark, desperate pit, largely of its own digging. But then again, what's happening front of stage can, occasionally, totally confound the mayhem in the wings
And, lastly, there's the fixture list, always a material consideration in any Six Nations' calculations. True, Ireland are away more often than they're at home – Wales (A), France (H), Italy (A), Scotland (A), England (H) – but, crucially, the defending champions have to travel to Dublin and, of the other four games, the only tripwire might just be the very first. Certainly, France's tightest squeak in last year's Chelem came in Cardiff and, first up, it might be dicey. 
And what of Wales? Well, off the field, as we're all too grimly aware, Welsh rugby is in a dark, desperate pit, largely of its own digging. But then again, what's happening front of stage can, occasionally, totally confound the mayhem in the wings, as Fleetwood Mac conclusively proved back in 1976 when their bitter, broken bandwagon rocked up in Sausalito to record Rumours. And while Ireland will still be hefty favourites, Cardiff will be a cauldron, all the more so with the wily Warren Gatland back to stir the pot.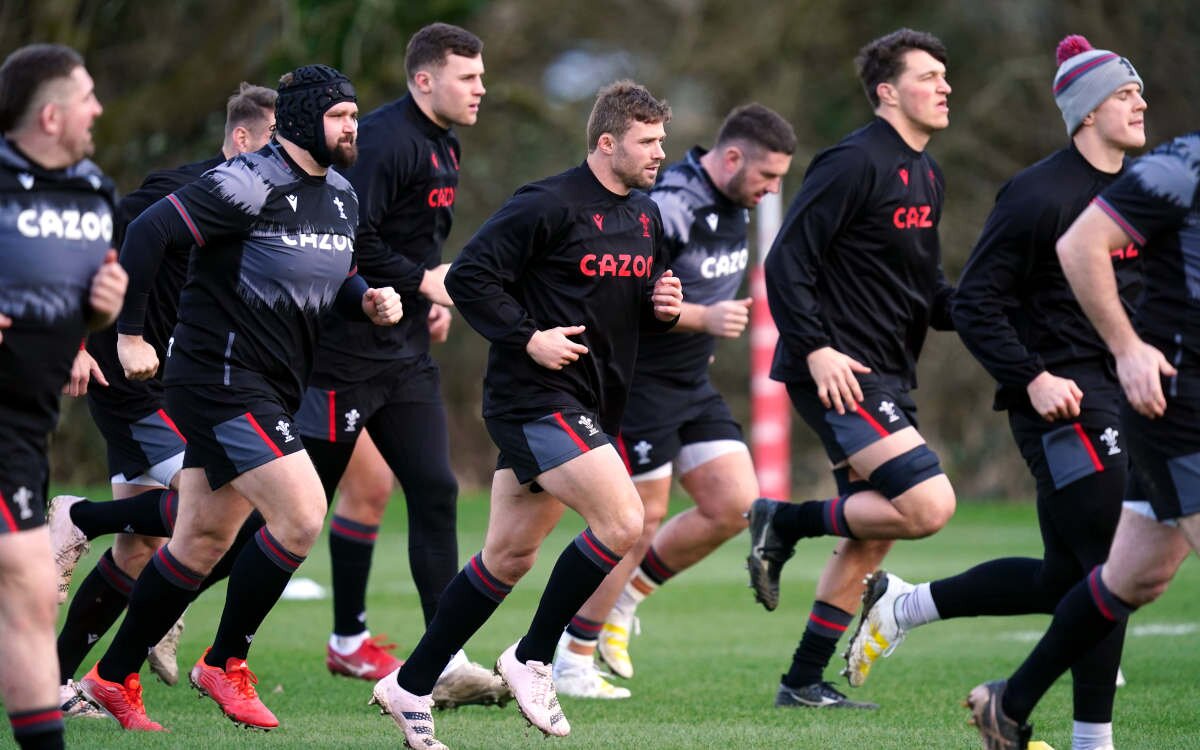 Indeed, the first round of games could well prove decisive. No question, if Ireland get a rolling start, they'll take some stopping and Wales, if they can upset the Irish, have Scotland (A) England (H) Italy (A) and France (A). You wouldn't necessarily fancy them to win the tin outright but stranger things have happened. At the very least, you could easily see them gleefully upending a few other apple carts. 
England, too, might just be sniffing the whiff of an opportunity. To return to those all-important F-words, their form's atrocious and, in terms of familiarity, the players and the coaching team – metaphorically speaking – are still shaking hands and saying howdy. But the fixture list – Scotland (H), Italy (H), Wales (A), France (H), Ireland (A) – offers definite opportunities to garner some early momentum and in the Six Nations, momentum can move mountains. As with Ireland, their hot date in Cardiff might just prove pivotal as to whether they're still swinging punches come the final weekend. 
The nagging worry might just be, has France's Rugby World Cup come a year too late?
Scotland – England (A) Wales (H) France (A) Ireland (H) Italy (H) – also have two opening gigs which could conceivably get their supporters on their feet; their ongoing issue being their maddening inability to keep them there. Indeed, across the piece, their 2022 record reads: WLLWLLWLLWLW. On current form, they're the Sisyphus of the Six Nations. 
France are intriguing. Will they feel they've bigger fish to fry and use the Six Nations to test-drive one or two World Cup options or will they try to keep the kettle boiling at full steam for another calendar year? Look, those of us on this side of the Narrow Sea aren't going to waste too much sympathy on a team that can afford to sit Matthieu Jalibert on the bench but Italy (A), Ireland (A), Scotland (H), England (A), Wales (H) is challenging if they're seriously looking to defend their title. You wouldn't exactly be astonished to see them drop one of those games; possibly two. Indeed, the nagging worry might just be has their Rugby World Cup come a year too late?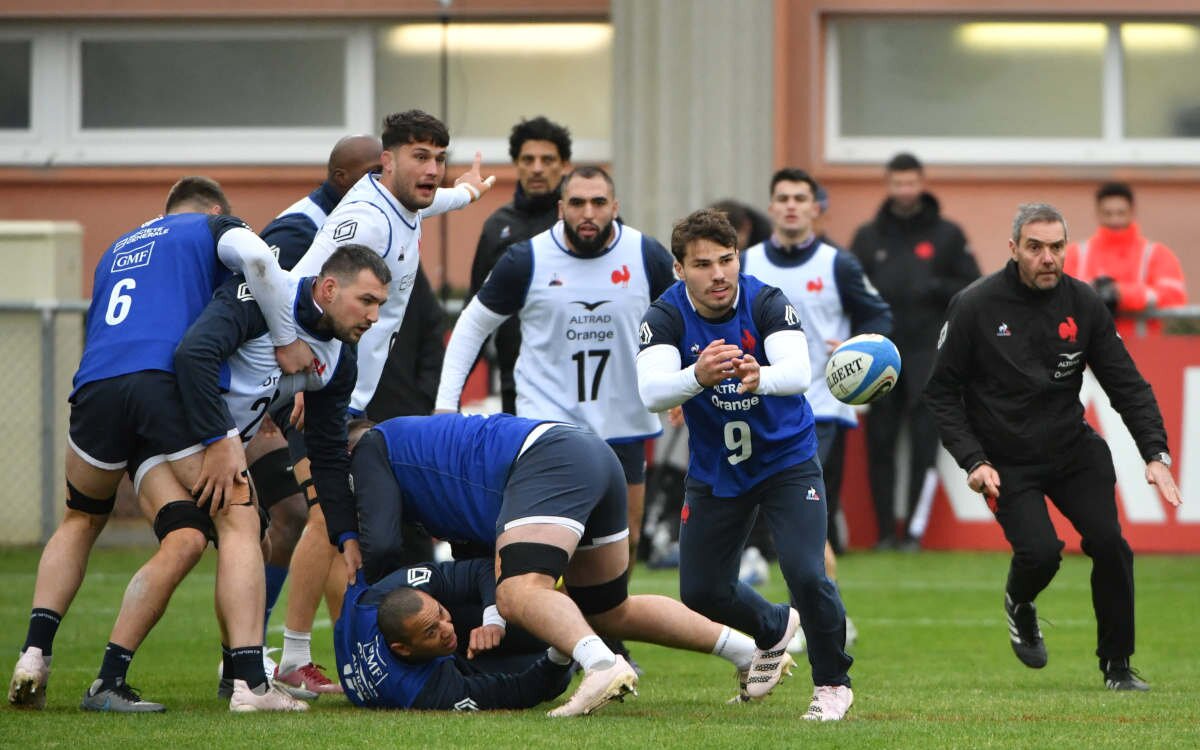 And Italy? Well, you can get the Azzurri at 2000/1 to win a Slam and 1/8 to finish bottom; in other words, their chances appear to be slimmer than a bookie's biro. Yes, well, hang on a moment. This is a team who've won five of their last seven matches and who're thrice home in Rome in this Six Nations – France (H), England (A), Ireland (H), Wales (H), Scotland (A). If you're considering backing the blue, 9/2 to finish fifth might well prove to be the best value. 
Fate, it goes without saying, will play its part in the coming weeks and, doubtless, there'll be matches determined by the haplessly crocked or, more likely, by the heedlessly carded. But, down in the parade ring, Ireland look ominous and while the race isn't always to the strongest or the swiftest, that's generally the way to bet. Then again, who in their right mind would listen to financial advice from someone who once wagered a round pound on France overturning the All Blacks in the 2015 World Cup quarter final? New Zealand won that one by sixty. You can't say you've not been warned.