Back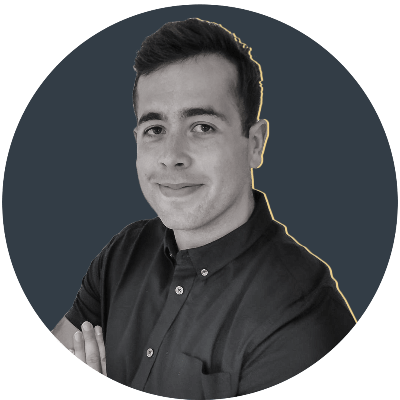 By Jamie Lyall
'If we win, I would cry': Paolo Garbisi on fashion, law and England
In half an hour with Paolo Garbisi, the conversation flits from corporate law and the sun-baked beaches of southern France to Handre Pollard and Marcus Smith, from losing streaks and self-inflicted pressure to opulent shirts and clothing factories.
For a 21-year-old carrying the hopes of a rugby nation, Garbisi's interests are refreshingly diverse.
There's the law degree he is pursuing remotely at the University of Padua, his ultimate goal when sport no longer provides his living. He is grafting to tighten his already firm grasp of French, such that he now feels confident whipping a pack of bruisers around the paddock for Montpellier. He conducts this interview in impeccable English honed by bantering with the foreign boys at Benetton. And then there's the lesser-known family history, and Garbisi's unusual links to the world of fashion.
It should surprise nobody that Italy's darling fly-half and a man of such suave, effortless poise on the field hails from sartorial greatness. Garbisi's grandfather, Sergio Tegon, is an industry heavyweight back home. He founded a clothing brand 52 years ago in Venice, where Garbisi was born, and his three children, including Garbisi's mother, work for the company. Their flagship store is nestled amongst art galleries, basilicas and the 13th century San Marco Church in central Milan. Garbisi's father spends his weekdays in the city too, pressing the flesh as a Hugo Boss executive.
"Fashion is important in my family," Garbisi tells RugbyPass. "It's something I really enjoy. My parents' jobs are pretty cool.
"My grandfather founded the company in 1970, so the brand is called Seventy. My mum works in the family factory where they design and create the clothes. It's based in Venice but they have shops all around Italy.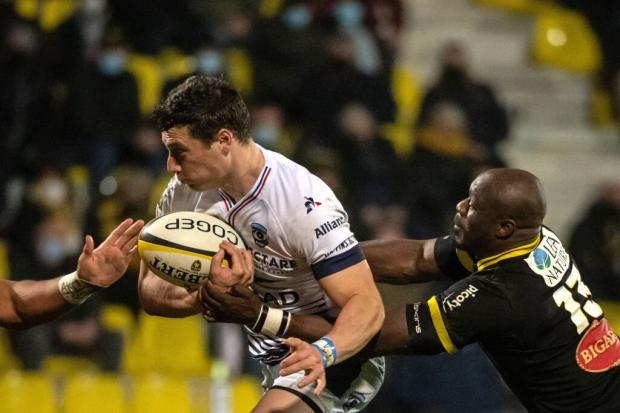 "They primarily make formal shirts for a person who likes to dress quite elegantly all the time. I'm not talking about suits, but good quality shirts and pants. On one side I would like to grow the company, but my dream is to become a lawyer.
"I'd really like to work with companies to protect their legal interests, not really working with individuals. But let's see how my studies go. Of course, I'm tired after training, but I have to find the time to study. We are not soccer players. We need to have a Plan B for when our careers end."
Garbisi is besotted by rugby. If life allowed, he would spend nearly every minute of his free time watching the game, taking notes on those he admires, feasting on the little nuggets of wisdom to be gleaned from other players in other leagues.
Legal tomes are his refuge from the rigours of the sport. He needs them, not just to realise his deep-rooted ambitions, but to yank his mind away from rugby, and avoid the pitfalls of becoming consumed by it.
No-one could put more pressure on me than I do already. I try not to spend my energy on media, press, newspapers. I cannot afford to lose confidence because media talk shit about me.
"It's important to find a release," he says. "I'm very demanding of myself. I don't know if it's a positive or negative; it could be both.
"Sometimes, because I'm so demanding, I am constantly pushing myself and trying to raise the bar. But I can be too hard on myself, because I like to control everything. Sometimes I forget I play with another 14 players, a referee, and an opposition team. I can't control everything. I need to manage that. Honestly, I cannot be any different – I have been that way since I was young.
"No-one could put more pressure on me than I do already. I try not to spend my energy on media, press, newspapers. I cannot afford to lose confidence because media talk shit about me. Of course it's something I like when it's positive because I'm a human, but I cannot be reading the comments, the articles, when things do not go well, which at some point happens to everybody.
"I cannot lose confidence because of it. That's why I'm so demanding of myself. I want to try to find a solution and solve problems by myself. I don't really care what other people say, unless they are my coaches or family."
Nobody else in Garbisi's immediate circle played rugby, but when his father's friends took him down to the local club in Mogliano, he was instantly hooked. The game seeped into his veins and has been coursing through him ever since. Garbisi's younger brother Alessandro, two years his junior, felt the same infatuation. He is a talented scrum-half in the team that shook up the Under-20s rugby world on Friday with their scalping of England. Many Italian rugby folk envisage a Garbisi-Garbisi partnership carrying the Azzurri forth before long.
Success came suddenly and arrestingly for the elder sibling. He spent much of 2020 on loan from Benetton to Petrarca in the Italian domestic top flight, where he dazzled sufficiently to convince Franco Smith he was a great in the making. Out of nowhere Smith capped him that autumn, and for a good chunk of the following year, Garbisi amassed more international caps than club appearances. He won the Rainbow Cup with Benetton, the first piece of silverware for either Italian franchise. He helped the 'Lions' reach the Challenge Cup quarter-finals for the first time, where he scored 22 of their 25 points in a narrow loss to Montpellier. Those running the French juggernaut were clearly taken by what they saw. Montpellier came knocking in the summer with an offer too good to refuse and like that, he was off.
Having ousted Pollard, the world champion Springbok, from the starting berth, Garbisi now steers one of the biggest and wealthiest clubs in the game. Montpellier sit second in the Top 14 and Garbisi has started 10 of their 15 league matches. Rugby doesn't feel like work to him, but for a callow pivot, heading from the relative millpond of the URC to the Galactico-laden Top 14 rapids was an almighty jolt.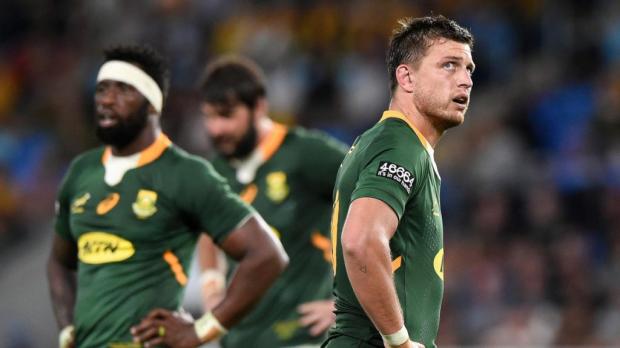 "The way rugby is played in France is totally different to what I was used to," he says. "The demands on the players are a lot higher. A lot of people are watching – all the broadcasters, sponsors, partners – and from a mental point of view, this helped me a lot on my way to becoming the player I want to be.
"The two biggest things are the kicking game, because you know the defences are so physical, so tough to break. You need to understand how to kick properly and when to do it. It's a lot more difficult to play wide rugby in the Top 14 than in the URC because of the physicality. The forwards make big hits all the time. Mostly, the ball is quite slow and it's harder to find spaces. This is where I had to work a lot. Handre is an unreal guy and is helping me a lot on game management on the field, and off it, with videos.
"My defence has improved as well because as a 10, you are a big target on all the set-plays, all the line-outs, very big boys coming at you all the time. You need to be strong.
"I'm trying to give the boys what I have learned in Montpellier, to transfer that to them. It is a big team which wants to win trophies and win every single game. This is really challenging but I am loving it."
Kieran Crowley, the national head coach, has hailed Garbisi's journey as an example for Italian rugby. With only two franchises, Crowley needs his top talent to expose itself to new, transformative experiences, to challenge themselves and in time, to free up more spots for the emerging crop. Of the 33 men in his Six Nations squad, only five play outside of Italy, six if we include the injured Wasps sprite Matteo Minozzi.
For a few players in the other teams, it is quite normal to win. This wouldn't be the same for me. I would cry.
"I hope a lot of Italian guys have the opportunity to play abroad in England and France," Garibisi goes on. "It's very important for them.
"There are not lots of spaces for young players to come through. The first thing is to develop on the personal side, and then the rugby side. They can create space for someone else to come through. This could be very important for our rugby in general."
Crowley and Smith, who has moved upstairs to a director of rugby position, are trying to turn things around. They want more meaningful rugby for those not playing URC on any given weekend. They have resurrected the 'A' team in which the younger Garbisi played during the autumn. They know change is required when a run of wince-inducing failure stares them in the face.
Garbisi was 14 the last time Italy won a Six Nations match. Seven years of anguish and at times humiliation have followed. The current squad is young and shows promise, and though it has such vast ground to make up on its championship rivals, went well in Paris on the opening weekend. Garbisi teed up teenager Tommaso Menoncello for their try with a swooping cross-kick. This lot seem unburdened by the pain of the past – or at least hell-bent on preventing it becoming their present.
"Because we are a young team, a lot of our players didn't experience that trend – losing, losing, losing," Garbisi says.
"We are lacking experience and that showed a few times during the France game. Our average number of caps number was 11.9, I think. We need to find a balance, but the fact we are young helps.
"I don't think about the stats. We know we haven't won since 2015. It is quite hard to say, but it is the truth. We need to know that and we need to do our best to something better."
This Sunday, England come to Rome, nursing wounds inflicted in the Calcutta Cup nerve-shredder. The bookmakers have priced Italy as 25/1 outsiders.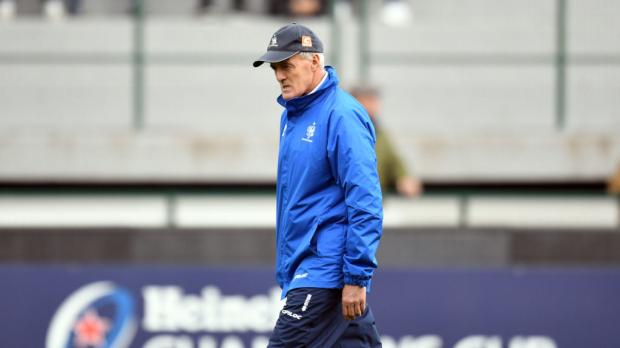 "Honestly, [when we win a Six Nations game] it would be the best day of my life," Garbisi laughs. "It would be something so special I can't put into words. For a few players in the other teams, it is quite normal to win. This wouldn't be the same for me. I would cry.
"Our defence is going to be massively important, as well as our kicking game. We know England love to kick a lot. We have to manage the English kicking game on the high balls, on the little grubbers through they do.
"This is linked to territory as well, because we need to get out of our own half. If we can win the territorial battle, it will be so important.
"The physicality – they are going to come very hard at us in the first 20 minutes, especially because they lost last weekend. They want to show they are still in it. If we can stay in the game for 50, 60 minutes, and after 60 not, as against France, lose our confidence, then it could be interesting."