Back

By Gregor Paul
'I did hope it would expand more' - how do New Zealand Rugby capitalise on surge of women's game?
New Zealand was gripped in November last year by the epic World Cup final between the Black Ferns and England at Eden Park.
The game produced what at the time was a record crowd (42,000), a record broadcast audience (1.2m in New Zealand alone) and more importantly, brought thousands of new followers to women's rugby.
Research revealed 59% of the people who attended the tournament had never been to a rugby match before.
The competition was a rip-roaring success in every regard and gave New Zealand Rugby an unprecedented opportunity to exploit the newfound profile and popularity of the Black Ferns and the women's game.
Star players, particularly enigmatic wing, Ruby Tui, became household names. Tui's autobiography, released after the World Cup, became a runaway best-seller and she was invited to speak at every public event imaginable, while other players such as Stacy Fluhler and Portia Woodman-Wickliffe picked up endorsement roles with mainstream brands that put them on billboards and into living rooms around the country.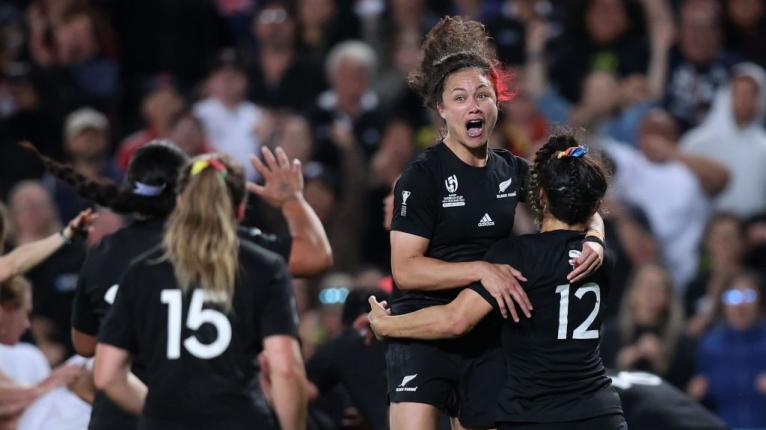 "As we stepped into the Rugby World Cup and knew we had this opportunity, the question I kept asking is how do we leverage this and build a base," says NZR's head of women's rugby, Claire Beard.
This was the question Beard was determined to answer because she knew the moment would slip away if there wasn't a plan in place to capitalise on it.
Big tournaments don't by themselves produce new participants and retain fans longer-term. They spark interest, light a fire within the next generation, but there has to be a strategic vision backed with financial means to convert all this into tangible results.
Which is why in March this year, NZR produced a 10-year plan for women's rugby, in which it has invested almost $22m already.
The plan is designed to revolutionise the grassroots landscape by ensuring there is equal access to facilities for girls and women, that there are adequate resources at school and club level to ensure every girl and woman who wants to play, can, and to build better and more co-ordinated pathways so the journey from school to club to Super Rugby is easier and clearer to follow.
So too is there a desire to change the gender balance in boardrooms and attract more female directors so there is a greater diversity of decision-making in the national game.
We want more domestic Tests, NZR and our provincial partners need to work together to build a healthy rugby system.
It's a hugely ambitious plan and one Beard says will indeed take a decade to play through.
"It is a complex change management process," she says. "The player base, the commercialisation of the game, the growth of the fan base, the people at the board table, keeping girls safe in rugby with age-appropriate talent programmes – you can see the complexity and the inter-dependency of all these things that need to be done.
"Over 75% of our player pool are under 18. How do we move more of those girls safely and effectively into having an awesome experience into the senior rugby framework.
"We want more domestic Tests, NZR and our provincial partners need to work together to build a healthy rugby system."
The essence of the strategy is to steadily build the playing base at a sustainable rate. NZR is forecasting as many as 35,000 girls and women will play rugby this year and of course that means the system needs coaches, administrators, referees and volunteers to effectively function.
Building all this will take time, and Beard is adamant the key to sustainability lies with first laying strong foundations.
She says this because there is increasing pressure in New Zealand to fast-track the growth of professional rugby.
The programme for elite players has been slow to develop, but there are now four full-time professional Super Rugby Aupiki teams and a longer, more varied Black Ferns programme this year which will feature eight Tests – and play host to the newly-formed WXV tournament in November.
But while the beginnings of a professional structure are starting to form, there are mounting concerns it is not being built fast enough.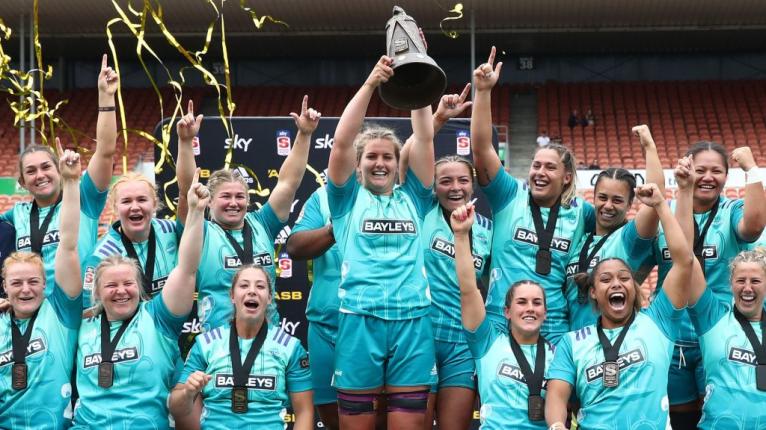 Super Rugby Aupiki has struggled to engage the players because it's too short and restrictive. It runs for barely a month, with only four teams, and offers part-time wages. The overwhelming view amongst the players is they would like to see the tournament follow the male lead and become a cross-border competition with Australia and the Pacific Islands.
Certainly, when it was played this year, there were several willing to voice their disappointment.
"I did hope it would expand a bit more," Chiefs Manawa captain Kennedy Simon said. While Hurricanes Poua coach Victoria Grant added: "There's a lot of other competitions that are starting up and, you know, offer good money to players."
Grant's comments were a direct reference to the fact New Zealand's best players have alternative options, as the women's NRL in Australia is growing fast, as are sevens tournaments around the world.
And because there are attractive overseas opportunities, New Zealand has seen a degree of defection in recent times.
We haven't previously had a lot of rugby to sell in the women's game.
Tui took a sabbatical playing sevens in the USA, Sarah Hirni is doing the same in Japan, while Tyla Nathan-Wong is in Australia playing NRL.
The money is not necessarily the problem as over the course of a season the 35 contracted Black Ferns will earn a minimum of around $100,000 with some up to $250,000.
The problem lies more with Super Rugby Aupiki itself. As much as elite athletes need to be paid, they also need to be stimulated.
It's a point Beard acknowledges, but she also says the game must establish a wider, stronger, better-prepared player base before Super Rugby Aupiki can expand. "We have to build a product that is right and develop it at the right pace.
"Our women have only transitioned from having other careers. They need this building at this own pace to ensure it is viable so that fans, supporters and players are happy."
It's going to be a tricky balance – expanding quickly enough to capture the current interest and keep the best players out of the clutches of other codes and competitions, and yet not doing it so fast as to promote players who are not ready to play at that level.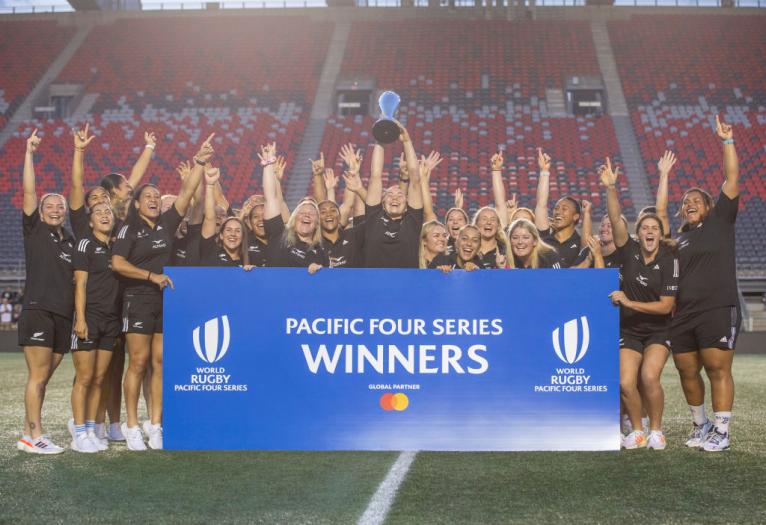 There is also the chicken-and-egg element of building it and funding it: the competition needs money to grow, but it needs to grow to drive more revenue.
Again, though, Beard is confident the commercial landscape for women's rugby in New Zealand is about to change dramatically.
The World Cup showed there is an audience, and it's a different one to those who watch men's rugby. It also showed the players are relatable, marketable and easy to sell to the public. Major commercial steps are expected in the coming months.
"We haven't separated building a high-performance and talent system out from the commercialisation of women's rugby," says Beard.
"We have intentionally put things under the same pillar. We have to connect with fans, understand who they are and what they are looking for and in what ways our commercial partners can connect with our fans and Black Ferns.
"We haven't previously had a lot of rugby to sell in the women's game. The Black Ferns have barely played in between World Cups, and there hasn't been consistency of product offering or visibility. It was temperamental and it is hard to commercialise something when you haven't had consistency.
"Now we have a product to sell and the commercial interest we have had post World Cup has been amazing, not just supporting the Black Ferns but women's rugby in general.
"There are some imminent announcements about commercial partners."
Winning the World Cup last year was a big moment for New Zealand. But the bigger landmark may come in 10 years when there are as many female players as there are male and Super Rugby Aupiki has 12 teams.