Back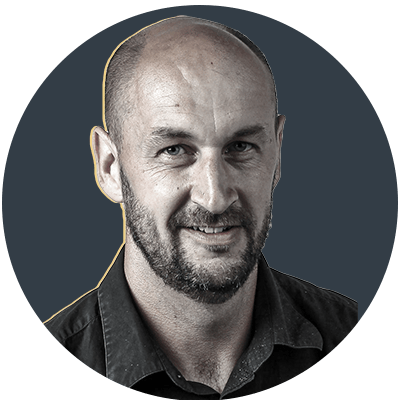 By Gregor Paul
Game of thrones
If the wheels had come off Wales' Six Nations campaign there would have be an extra layer of intrigue in New Zealand about what impact this may have in igniting a Game of Thrones among the country's top coaches.
It could be, with England going backwards under Eddie Jones and the defeats mounting, that dramatic possibilities continue to stay part of the storyline of how things will play out in New Zealand.
Here's how things sit and how they got to this point. Ian Foster, after eight years as assistant to Steve Hansen, was appointed to the All Blacks head coaching role in December, 2019. He is one year through a two-year contract, having posted three wins, two defeats and a draw in last year's unprecedented, Covid-affected season.
Results-wise, it wasn't a classic season, but there were significant mitigating factors to consider such as the All Blacks being based in Australia for as long as they were.
It's also been NZR's preference to rely more heavily on in-depth reviews rather than be swayed heavily be results alone.
And Foster, when NZR dug deep into the campaign, reviewed well. He received strongly positive feedback from the players, with the board also hearing that the coaching team are united.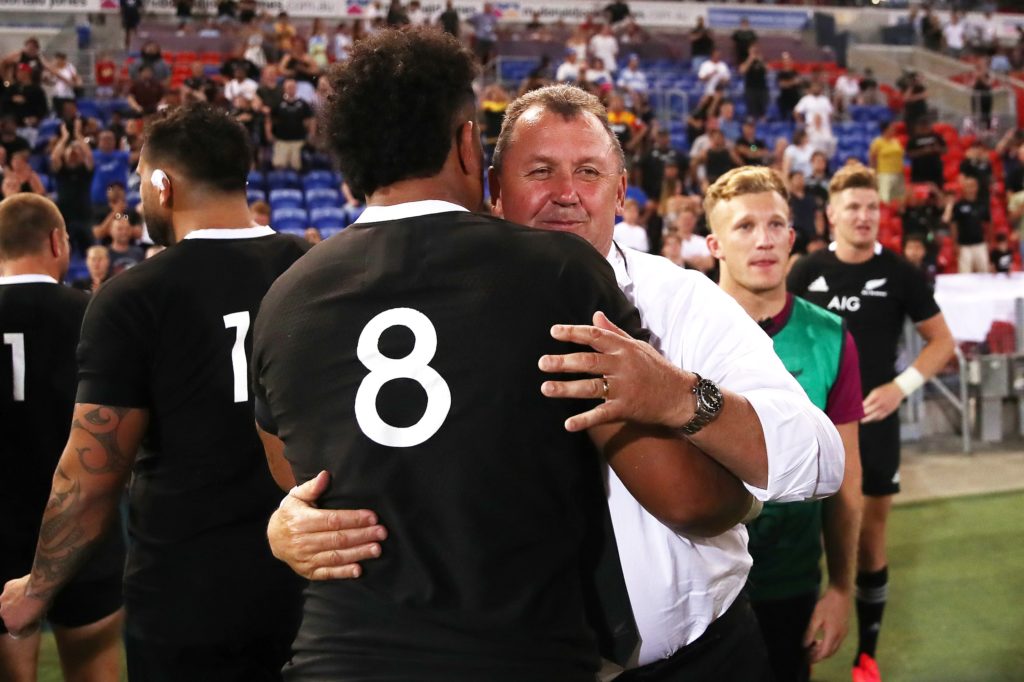 That hasn't been enough, however, to convince NZR to start negotiating with him about an extension through to the 2023 World Cup.
"Given the disruptions to the game last year and what is looking like a disrupted 2021 we do not have any fixed timeline on discussions with our All Blacks coaches," says NZR chief executive Mark Robinson.
Foster is in limbo – unsure when or even if NZR will lay out their expectations. He's not sure yet what he will have to do to persuade NZR to extend his contract or when precisely that might happen.
There are 15 tests planned for the year, starting with two against Italy and one against Fiji in July, but no indication yet whether they will be going ahead or not.
That creates uncertainty not just for him, but also for Scott Robertson, the man he saw off to win the job at the end of 2019.
Foster is in limbo – unsure when or even if NZR will lay out their expectations. He's not sure yet what he will have to do to persuade NZR to extend his contract or when precisely that might happen.
Known to all as Razor, Robertson's claim to the All Blacks job was built on his stunning record with the Crusaders, where he arrived in 2017 and instantly turned things around, winning three consecutive titles.
He added a fourth for good measure last year, to prove a point that being rejected by the All Blacks had only deepened his motivation.
He made an equally poignant statement late last year when he said he hadn't made his mind up whether to begin negotiations with the Crusaders about staying beyond this year when his current contract expires.
The Crusaders are ready to open talks whenever he likes, but Razor has said he feels he needs to gain overseas experience – preferably in test football – to strengthen his case to become head coach of the All Blacks.
"Timing is everything in this," he said. "My next step, what does it look like? If I sign a couple more years with the Crusaders, that takes me to seven years.
"I've got the energy and passion, probably, to go a lot longer, but I'm also mindful of the timing with opportunities elsewhere. All Blacks jobs, international roles, so my eyes are wide open.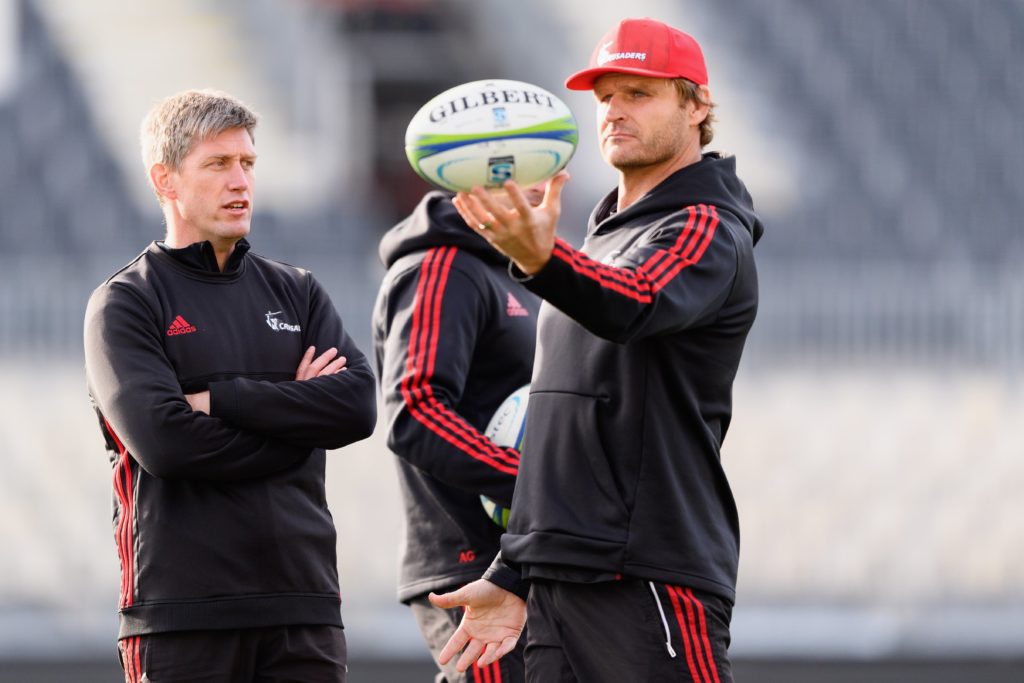 "But I'm a Crusader, my loyalty is here. They've been great to me. But there is going to be a point in time when I have to make a decision that is right for my coaching career."
NZR hasn't made a long-term commitment to Foster and Razor is not yet locked in past this season. The situation is tense and NZR may need to clarify what it intends to do because both men deserve greater certainty than they currently have.
Foster, it could be said, has earned the right to negotiate an extension having produced devastating football at times last year and Razor has earned the right to make his next career move with the knowledge that the All Blacks head coaching role is not going to become contestable again until 2023.
This wait and see approach is arguably more difficult for Razor, who is essentially looking for NZR's blessing almost to head offshore later this year, with a view to gaining the vital international experience he feels he needs to strengthen his push to be the next All Blacks head coach after Foster.
Robertson missed out to Foster at the end of 2019 because he didn't have any experience in test rugby.
Unless he's going to be welcomed into Foster's coaching team as an assistant – which isn't going to happen – then Robertson has no choice but to head offshore in search of the missing piece his CV needs.
This has become the preferred route to coaching the All Blacks. New Zealand Rugby likes to have a head coach who has had some experience of the international game – be it with Romania, Georgia, England or Ireland.
I'm a Crusader, my loyalty is here. They've been great to me. But there is going to be a point in time when I have to make a decision that is right for my coaching career.

Scott Robertson
The national body has been reluctant to appoint someone directly out of Super Rugby – and this is the key reason Robertson was passed over. He doesn't have any test experience.
This is why Graham Henry left New Zealand in 1998 for Wales. He was overlooked by the All Blacks after delivering back-to-back Super Rugby titles with the Blues and was told he wasn't qualified.
His four years in the Principality convinced NZR he was finally ready. In a curious quirk of fate, Hansen joined Henry at Wales from the Crusaders in 2001 to gain the necessary international exposure.
Hansen ended up being promoted to the head job almost on arrival and that gave him the experience he was after to become a stronger candidate to be part of the All Blacks coaching team in 2004.
The exception to the rule is Foster, who joined Hansen's coaching unit as an assistant in 2012 after eight years at the helm of the Chiefs.
Interestingly, though, Foster discussed not re-signing with NZR in 2017. He had ambition to become the head coach in 2020 and feared that despite having been inside the All Blacks for as long as he had, that his lack of overseas experience may ultimately count against him.
"I can tell you that Fozzie is really clear, and we're clear at our place, that when he signed with us to extend his contract, he said 'I'm worried – maybe I need to go offshore for a while and come back'," revealed NZR's former head of professional rugby Neil Sorensen in late 2018.
"He made that decision to stick around with a successful All Black side… when the panel sits down they will have to take that into account. Fozzie will be sitting there thinking 'maybe I should have gone offshore and it will count against me'."
It didn't, because Foster had international experience with the All Blacks to use as his justification to become the head coach of the All Blacks.
Razor, on the other hand, has not had any exposure to test rugby and so he knows that he won't necessarily be any more of a compelling candidate to coach the All Blacks until he fixes that.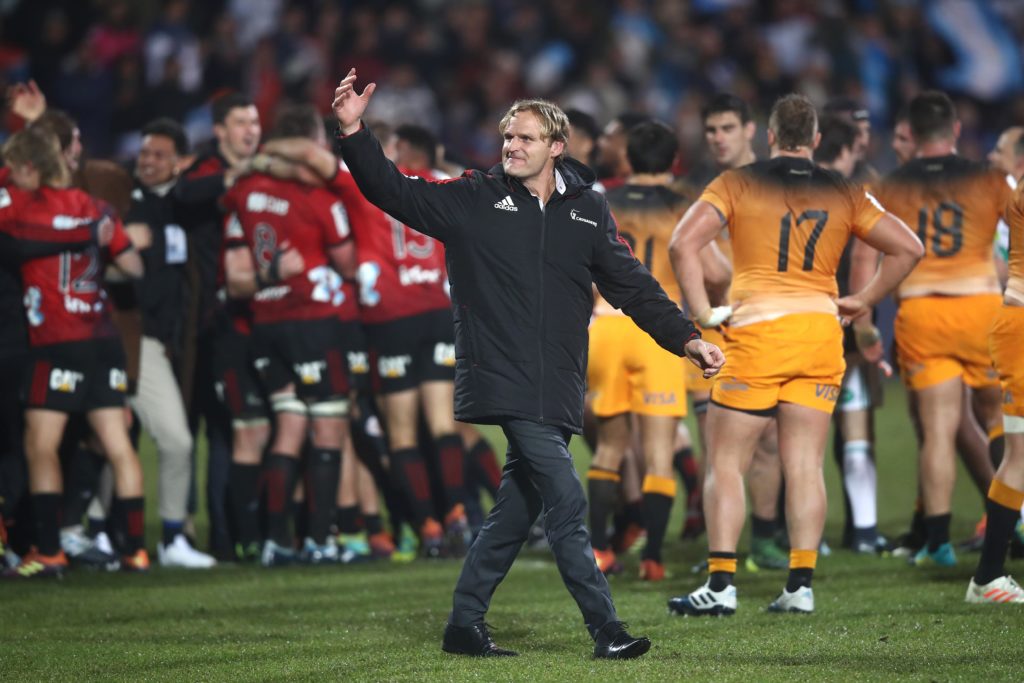 If he re-signs with the Crusaders through to 2023, will he be taken seriously if the job is made contestable and he re-applies? Does he need to play a longer game, accept that his time won't come until he's been overseas and worked in some capacity?
He seems to think so as he has been open about his attempts to join Warren Gatland's British & Irish coaching team.
But with the tour still in doubt, that's a fading possibility and it's also questionable whether NZR would consider a one-off tour with the Lions as significant enough exposure to international rugby.
That's why all eyes were on Wales, whose results reached red flag territory last year when all newly installed coach Wayne Pivac could return were two wins against Italy and Georgia.
This year has seen the dragon breathe fire again with a Triple Crown and remove that sense of fragility and vulnerability about the Welsh. But what now of England? So ambitious and so full of potential and yet they sit with a regulation victory against Italy to their name and a game-plan that is breath-takingly unimaginative.
What would swapping Razor for Jones do for England? If nothing else, they would play with more creativity and win more fans even if they didn't necessarily win more games.
Where next for Razor? It's a big question with no obvious answer at the moment but it's inevitable he'll be somewhere other than Christchurch next year.
More stories