Back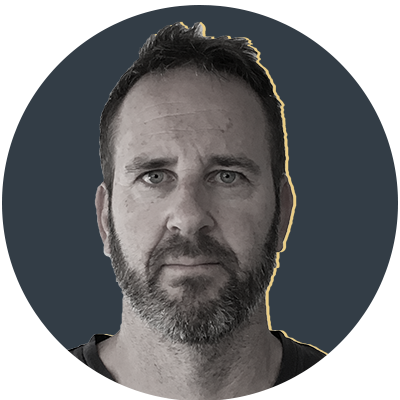 By Patrick McKendry
French resistance
Here we go again.
There have been various threats to the All Blacks' World Cup supremacy since they won the inaugural tournament on a sunny June afternoon at Eden Park in 1987.
The England juggernaut foiled them in their semifinal at Yokohama last year; too big, too strong, too well-coached, and just too up for it, really. Australia had New Zealand's measure at the semifinal at Twickenham in 1991, and at the same stage in Sydney in 2003. South Africa were deserved winners in that epic extra-time, and, in hindsight for many Kiwis, inspirational final in Johannesburg in 1995 no matter the stories about food poisoning which will probably never go away. 
But France are the nation who always lurk as the clear and present danger for those New Zealanders who watched in rising disbelief as the All Blacks were knocked out of the 1999 World Cup at the semifinal stage at Twickenham when not even a healthy first-half lead and Jonah Lomu could save them.
It was even worse in the 2007 quarter-final in Cardiff when the French bamboozled the All Blacks who had none other than the great Dan Carter and Richie McCaw in their midst.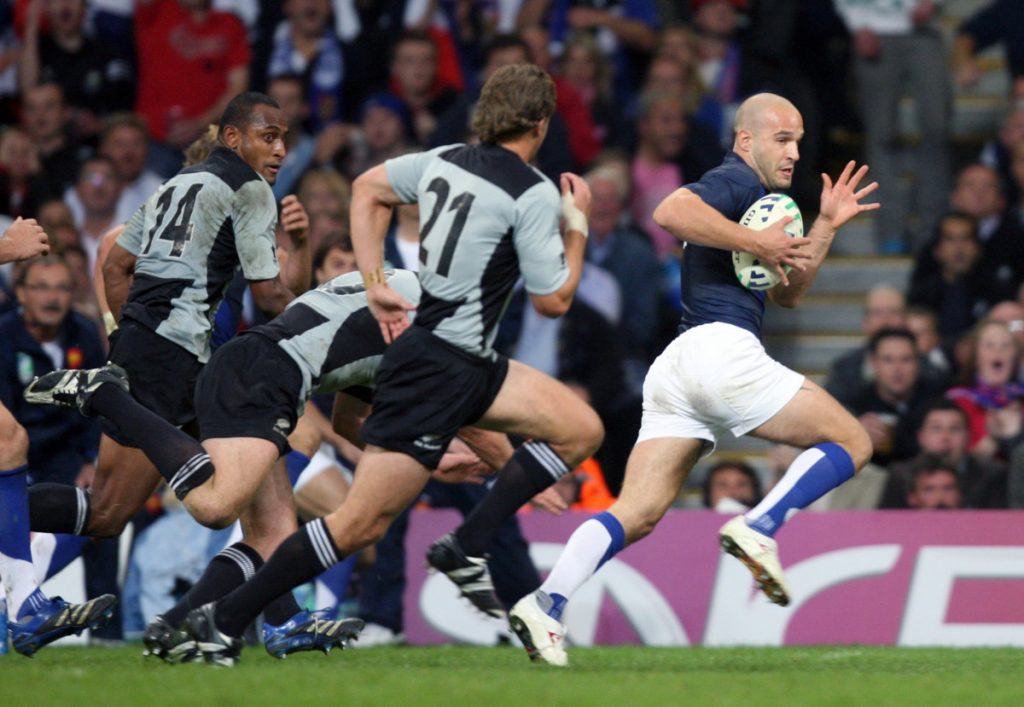 Coaches Graham Henry and Steve Hansen very nearly lost their jobs over it. They have of course been subsequently knighted following the redemption victory of 2011 which came via an excruciating 8-7 victory over France in the final at Eden Park when the whole of New Zealand held their breath for 80 minutes, and the repeat four years later after a coming-of-age quarter-final victory over their old World Cup enemy in Cardiff.
The All Blacks were imperious that day, but it's worth noting the angst in New Zealand and indeed among some of the travelling press pack in the days that preceded it.
It prompted one of the more memorable press conferences that Hansen hosted during his eight years as head coach.
It was at the Swansea Cricket and Rugby Club near where the All Blacks were staying and, riffing on the rivalry between New Zealand and France on the rugby pitch, Hansen took a controversial stroll down a rather controversial boulevard when raising the spectre of the terrorist attack in New Zealand waters – the French government-sanctioned bombing of the Greenpeace ship the Rainbow Warrior in 1985.
"There's been a great relationship between the two countries for a long, long time and apart from the Rainbow Warrior, we've probably been on the same page most of the time," Hansen said.
Few others could have pulled it off, but Hansen's quip – and that's what it was – brought laughter from the audience.
Apart from the Rainbow Warrior, we've probably been on the same page most of the time.

Former All Blacks coach Steve Hansen on the relationship between New Zealand and France.
"We don't limit it to the Rugby World Cup," Hansen hastily added. "From a rugby point of view we've got similar athletes. France have always had great athletes."
The All Blacks v France World Cup rivalry goes all the way back to that 1987 tournament when New Zealand beat them in the final and were repaid, as the stakes got ever higher, with misery in 1999 and 2007.
In 2011, the All Blacks and France were drawn together in Pool A. The All Blacks comfortably won 37-17, and, as the nations were split and not destined to meet again until the final if at all, the French appeared to self-destruct in their traditional manner when a player revolt against coach Marc Lievremont threatened to turn their tournament into a shambles. Almost predictably in hindsight, it simply added to their resolve.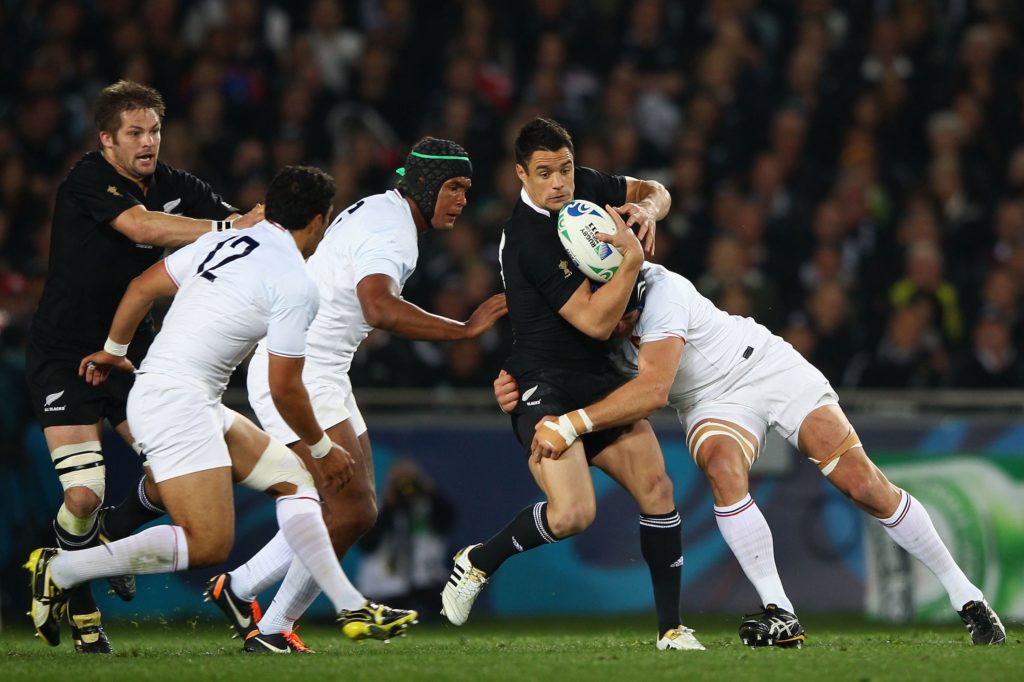 If the human condition is to fear something one doesn't understand then that describes the New Zealand rugby public's attitude to France almost perfectly.
With an innate sense of order and fairness, many Kiwis prefer the predictable to the alternative and chaos is what the French rugby team have traditionally done best.
It's what helped them win that famous test at Eden Park in 1994 – the last time the All Blacks lost at their fortress – and it was encapsulated by a try in the final stages which will forever be described as "the try from the end of the world" involving Philippe St Andre, Philippe Benetton, Laurent Cabannes, Emile Ntamack, Philippe Sella, Guy Accoceberry and Jean-Luc Sadourny.
"I remember when they began the move to score the try," All Blacks wing John Kirwan told the NZ Herald many years later. "I initially thought there wasn't much danger. But then they kept coming and I thought, 'Oh-oh, we might be in some trouble here'."
So here we are again and more trouble may be brewing. New Zealand and hosts France have been drawn together in Pool A for the 2023 World Cup – just like they were in 2011, and no matter the result of the pool game between the nations, more drama should be expected.
Of all the nations that will attend France 2023, the hosts probably have the most growth potential.
And that's due to more than simple history, but also to the fact that France appear to be building an ominous strength and unity – as evidenced by their Six Nations efforts this year when they were beaten only on points difference by England, and also by their Autumn Nations Cup performance when a very inexperienced French team took hosts England all the way to extra-time in the final and were desperately unlucky to lose.
Of all the nations that will attend France 2023, the hosts probably have the most growth potential and that has quickly been acknowledged by All Blacks head coach Ian Foster.
"You can just see that France are really building a team at the moment of great depth," Foster said after Monday's draw in Paris. "You can see that all their planning in around 2023. We'll be expecting a vibrant French team in a country that love their rugby. We know they'll have massive support behind them.
"But that's what makes World Cups so special, those sorts of games. And they're games that we thrive on. That we look forward to. We know that if you're not at your best, you're going to struggle."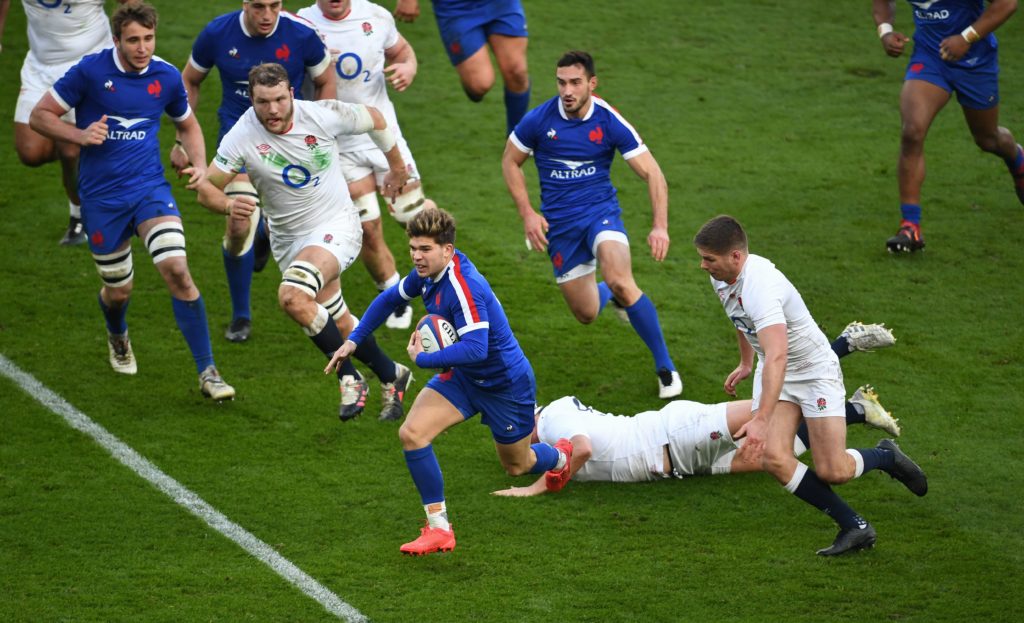 France coach Fabien Galthie is already agitating for the France v New Zealand pool match to open the World Cup and most would agree with him.
"Why not?" Galthie said. "They're a beautiful team. Everyone in rugby loves New Zealand, the All Blacks. It would be so exciting."
Galthie's right – it would be the perfect opener. And, while there is plenty of water to flow down the Seine before the tournament starts on September 8, 2023 (the final is scheduled for October 21), he appears to have picked the perfect assistant in former Wales defence coach Shaun Edwards, a mentor described as "phenomenal" by former France loose forward Serge Betsen.
Edwards, says Betsen, doesn't possess an ego, while Galthie has been known to make his players get on with training while he takes time to sign autographs for fans. It sounds like a match made in heaven for France.
The All Blacks, and the whole of New Zealand, will be on high alert.
2023 Rugby World Cup Pools
Pool A: New Zealand, France, Italy, Americas 1 and Africa 1.
Pool B: South Africa, Ireland, Scotland, Asia / Pacific 1 and Europe 2.
Pool C: Wales, Australia, Fiji, Europe 1 and Final Qualifier Winner.
Pool D: England, Japan, Argentina, Oceania 1 and Americas 2.
More stories