Back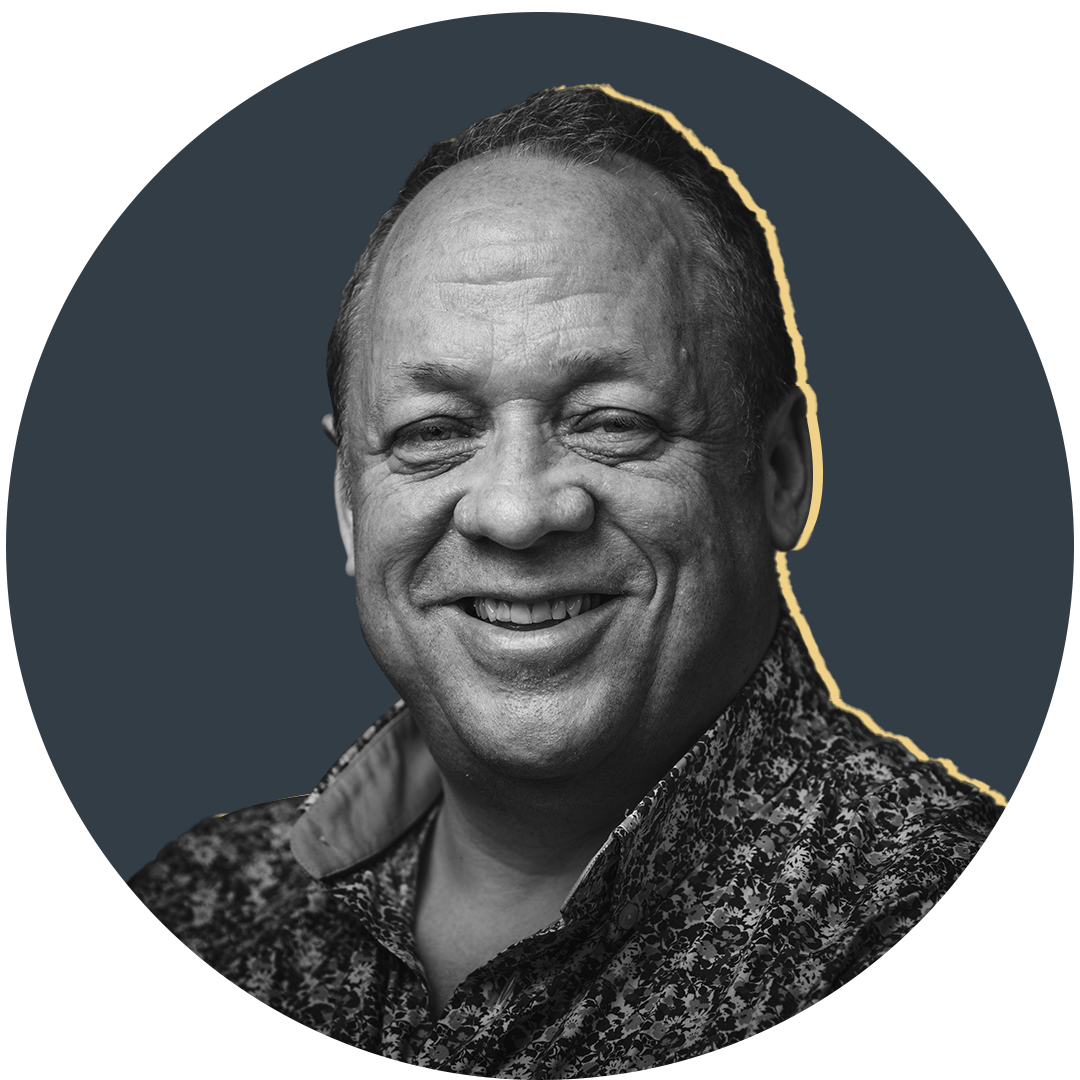 By David Beresford
French resistance? Non, this is a French renaissance
Having just returned from a wine tasting and culinary extravaganza in Champagne and Burgundy, I can assure you that France has fallen back in love with Les Bleus. This evening at the Stade de France is going to be smoking hot…
I may be English, but I can't hide my love affair for France and all its jewels – the coastline, landscape, language, culture, cities, villages, people, food, wine and rugby. France is a patchwork of different civilisations where the people and sporting clubs are shaped by their forefathers and the terroir.
But when it comes to France and their emotions, there are many things that can't be seen or touched. You need to feel them with your heart and soul. This is what makes their rugby team both brittle and brilliant in equal measure.
I decided to travel to France a week ago to test the temperature and miraculously found myself in a bar in Beaune in the heart of Burgundy to watch their narrow victory over Wales. Burgundy is a heartland of French wine, not rugby, but you wouldn't have known. It was heaving with jovial and fanatical Frenchmen and women (plus a few Welshmen) watching the match, swaying, singing and swigging beer. For 80 minutes, the tension and then relief was etched on their faces. They want this Slam so badly. After the final whistle, they roared, 'France is back'. Just wait for next weekend, I thought.
Fabien Galthie's men have created their own brand of this beautiful game, their version of the iron fist in a velvet glove, a mélange of power and athleticism. Cyrille Baille, Julian Marchand, Anthony Jelonch, Grégory Alldritt and Cameron Woki, to name a few, are all perfect examples of the modern-day French forward – the way they hit, jackal, run, pass and see space. Behind, Antoine Dupont brings power and pace, Romain N'tamack audacity and vision, Melvyn Jaminet kicking reliability, Damien Penaud speed and flair, Jonathan Danty and Gaël Fickou ballast and organisation.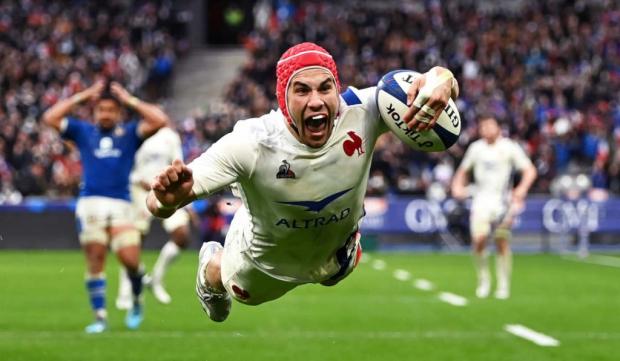 These are all thinking men, not slaves to a coaching manual. They can assess on their feet and adjust at lightning speed. And what Ibanez, Galthie and Edwards have given them is self-confidence and a mental strength to win close matches. The cliché goes that the margins between success and failure are tiny. This team has learnt this so their precision – notably in kicking, defence, turnovers and penalties – is far better than it was just two years ago. The stats paint a very clear picture; Shaun Edwards is a defensive genius.
My heart still pounds when I think about the previous nine French Grand Slams. The diminutive Gachassin jinking in 1968, Harize's dive to the corner in 1977, Codor creating space for Pardo to slice through in 1981, Sella's cruising belligerence in 1987, the craft and pace of Casteignede in 1997 and 1998, the athleticism of Harinordoquy in 2002, the cunning of Yachvilli in 2004 and the dexterity and elegance of Jauzion in 2010.
On my way back to the EuroTunnel, I was nervous as I approached customs. My car was weighed down with the best wines I could buy from Champagne and Burgundy so I worried that I was about to be ensnared by the web of post-Brexit rules on wine limits. I wound my window down expecting some verbal torture from over zealous official, but instead I was greeted by a radiant Frenchman. Looking at my pink papillon embossed jumper from Eden Park, he asked if I liked rugby. Thereafter, he didn't bother with any EU bureaucracy. He launched into a impassioned discours about the renaissance of French rugby. Of course I told him about my book (Brothers in Arms / Frères d'armes) and suggested he should buy a few copies for his dad and friends. He scribbled down the details and waved me goodbye. Never miss an opportunity to market your products…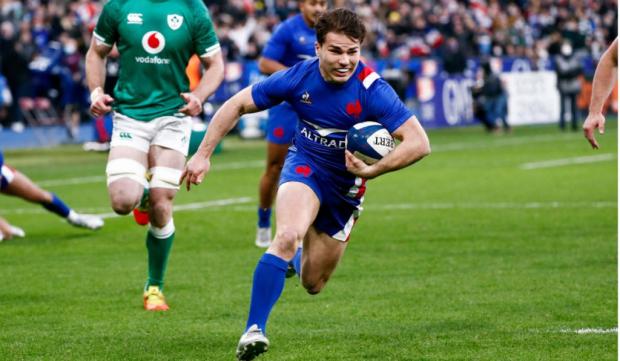 So, can France win a tenth Grand Slam in 2022? Mais, oui.
Will they win? Je ne sais pas…
If they do, I'll reach for my favourite red (Domaine de Trévallon) and a cigar, while listening to another French great, Eddy Mitchell.
Comment pouvoir t'oublier
Il y a toujours un coin qui me rappelle
Toujours un coin qui me rappelle
Je suis né pour t'aimer et je serais toujours ainsi
Tu restes la vie de ma vie
If they lose, I'll open a bottle of Nyetimber's 1086 sparkling wine and think of England.
But enough from me, what about those who have worn the shirt with such pride and honour? I called some former legends to discuss their hopes and fears about Le Crunch and the opportunity to lift a first Grand Slam in 12 years…
Jean-Pierre Rives:
"I want to see passion and emotion and grandeur and pace. We have a Latin temperament, so instinctively, we need to feel all of those to be at our best.
I look upon the French team like a lover. My thoughts are not necessarily lucid and they are always biased. When France loses, it's always because the opposition bends the rules! People are always going to argue about whether it's better to put certain players positionally, but I don't care about that. All that matters to me is whether the essentials are there, such as the heart, soul and passion. Everything else is secondary.
You know, the only way England can stop France is by catching Dupont. He changes the game. With is low centre of gravity and wide frame, he's ressembles a crab. France should win!"
Laurent Pardo
"Everything is coming together. I hope it's a beautiful match but I keep telling the French players, if it's in the 22, don't fuck about with it, kick it out!
"I feel like these boys have a lot in common, apart from rugby. There is friendship between them. And this friendship is transformed into solidarity on the pitch. These observations don't lie. There is a sentimental part in this France team where the guys never let themselves down, in attack and in defence."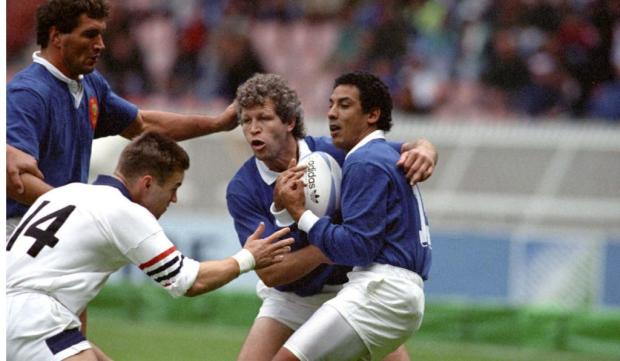 Eric Champ
"I love the high-pressure stakes of one-off matches like these…the beautiful game is replaced by hard rugby, by the taste of blood in the mouth. The players need to win this. What I have learnt in business and in sport is that there is no real love or lasting fraternity or great adventure that leaves an indelible mark unless there is success and victory.
"For this match, I don't feel the English have any real force to oppose the French, even if they have an 'anti-Blanco' plan like they did in the 1991 quarter-final in Paris, I can't see how they can do it. I have so much respect for the English team historically, especially Micky Skinner, but collectively, this current team doesn't have the talent. They need to rebuild, there are too many holes in it. It reminds me of the French team over the last 10 years. France has lots of brilliant players, but Dupont and Penaud are world class, like we had Sella and Blanco in our team. France to succeed!"
Pascal Ondarts
"I think France will emerge victorious and deserve to. The front row is magnificent – almost as good as Garuche (Jean-Pierre Garuet) and me back in the day! We will be singing in Basque if we win!"
Jean-Pierre Garuet
"The French are favourites but they must show caution there is a Bigourdin proverb that says: 'you can't sell the skin of the bear until you've killed it'. I think we should come through, but I am very cautious. I will be drinking a bottle of red wine to help calm the nerves!"
Philippe Dintrans
"It's going to be very tough. The English will remember last weekend and the French referee who sent off Charlie Ewels! It's going to be 50/50 game, but I hope whatever the result, they bring on the foie gras and pastis!"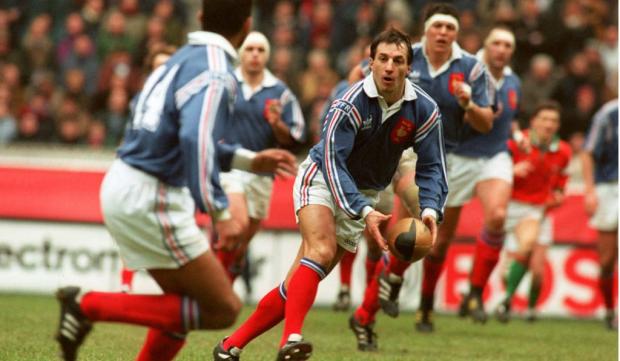 Philippe Sella
"Many scenarios are possible with this match, so it's difficult to say who will win. I hope it's France as we have lost the last few against England. I hope we see a beautiful last weekend of matches because England can still affect the outcome and Ireland can still win the tournament. Allez les Bleus!"
Pierre Berbizier
"Looking at this Six Nations, I would say France but a Crunch is a Crunch so you never know. England seem a level down from where they were last year when they finished 5th! France for victory and the Slam."
David Beresford's greatest French team across all their nine grand slams to date:
Califano ('97, '98) 2. Dintrans ('81) 3. Garuet ('87) 4. Pelous ('97, '98, '02) 5. W Spanghero ('68) 6. Dusautoir ('10) 7. Rives, Capt ('77, '81) 8. Harinordoquy ('02, '04) 9. Berbizier ('81, '87) 10. Michelak ('02, '04, '10) 11. Dominici ('98) 12. Codorniou ('81) 13. Sella ('81, 87) 14. N'Tamack ('97) 15. Blanco ('81, '87)
Finisseurs
Raphael Ibanez ('98, '02) 17. Ondarts ('87) 18. Paparemborde ('77, '81) 19. Rodriguez ('87) 20. Champ ('87) 21. Bertranne ('77, '81) 22. Castaignede ('97, '98) 23.Galthie ('97, '98)
Team Managers: Lolo Pardo, Jo Maso, Denis Charvet, Armand Vaquerin and Pierre Dospital
Coaches: Pierre Villepreux and Jean Claude Skrela
Translators and PR: David Beresford and Andrew Knox