Back
By Jamie Lyall
Escaping the straitjacket
Paolo Odogwu is a whizz of technicolour, from the vivid red dreadlocks dangling from his scalp to the hand-painted boots he wears to scorch up the Premiership.
The centre plays with joyous flair, like a little boy embarking on his first bike ride, in a Wasps team unshackled and unburdened by Lee Blackett. Rugby is his art and the pitch his canvas.
Odogwu is expressive and thoughtful. He daubs his boots in a lively array of patterns – images of support for the NHS or Black Lives Matter; intense homages to superheroes.
He has grown aggrieved at how the game can treat those who break ranks from an often-cloying uniformity. Rugby, he worries, binds its players in emotional straitjackets. It remains too vanilla, too staid and too suppressive of individuality.
"Ten years ago, if I'd rocked up with my red dreadlocks, dressing how I dress, people would have been like, 'This guy's a p***k'," Odogwu tells The XV. "Rugby is all still quite polite and very proper. It's hard to get your personality across without seeming cocky or brash or that you're too good for it.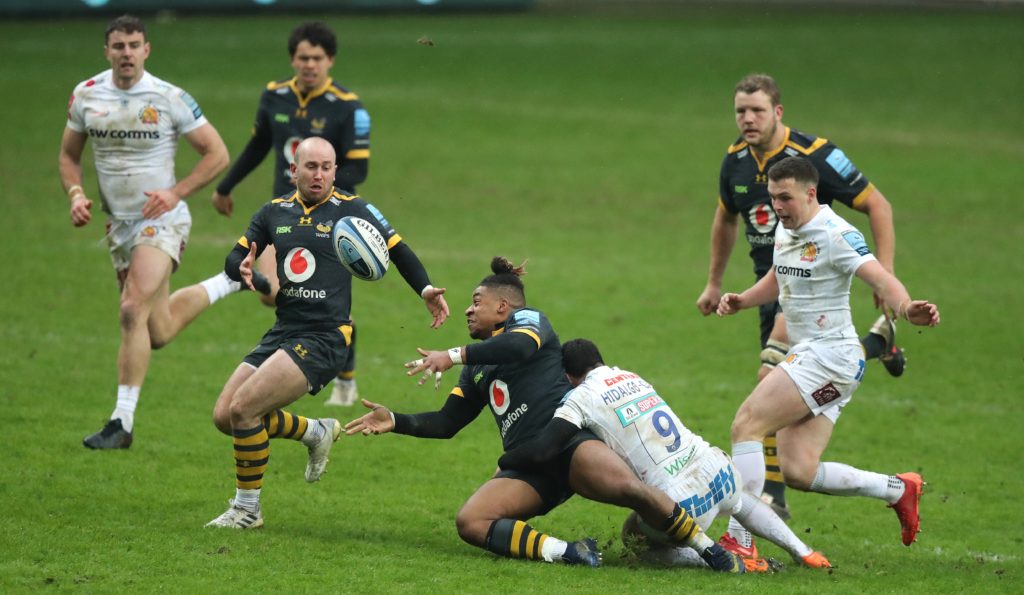 "That's something that has bothered me for a while because the whole selling point of rugby is that it's a game for everyone, it's really inclusive. When you actually look at it, they expect everyone to act in the same way.
"I came through the Leicester Tigers academy and you had to fit a certain mould, it was drill-sergeant kind of vibes. You couldn't have that expression of individuality that makes players different and makes players great. In a lot of English teams, you barely see people smiling.
"Someone like Dennis Rodman [of the great Chicago Bulls basketball dynasty] did some crazy stuff but he is not afraid to be himself no matter the consequences. You can't fault that. If anyone did that in rugby, you're gone, you're not going to make it to the forefront."
Perhaps this is why rugby has never produced a global icon, an athlete who transcends its parameters through their sheer force of character. It has never known the vast, magnetic influence of a Rodman, a Conor McGregor, nor a Cristiano Ronaldo. Maybe the game is overly concerned with treasured 'values' that can stifle personality.
When I got a red card against Sale last year, I got described as a footballer for my reaction after it. Hold on, what have I actually done?

Paolo Odogwu
"There is a constant battle within rugby that we're so much better than football, we're this high-end, classy gentleman's game to the point where if anyone does anything slightly different, it's a case of, 'How dare you do that'," Odogwu says.
"A couple of years ago, after Christian Wade scored a try, he and Danny Cipriani did a little dance in celebration together. That's sick, they're showing themselves and having a good time. People were saying, 'They're so cocky, why are they doing that?' If you can't even celebrate scoring a try, what is the point?
"When I got a red card against Sale last year, I got described as a footballer for my reaction after it. Hold on, what have I actually done? I walked off and started laughing because it was either laugh or I lose my head.
"People were like, 'Oh he's laughing, he doesn't respect the game, he doesn't respect the referee'. Obviously I do, but how do you want me to react? It's an emotional, professional game, but if I show anything besides being stone-faced, shake hands and run off, I'm deemed a p***k. It is a slippery slope where you don't want to display any emotion, you don't want to show yourself."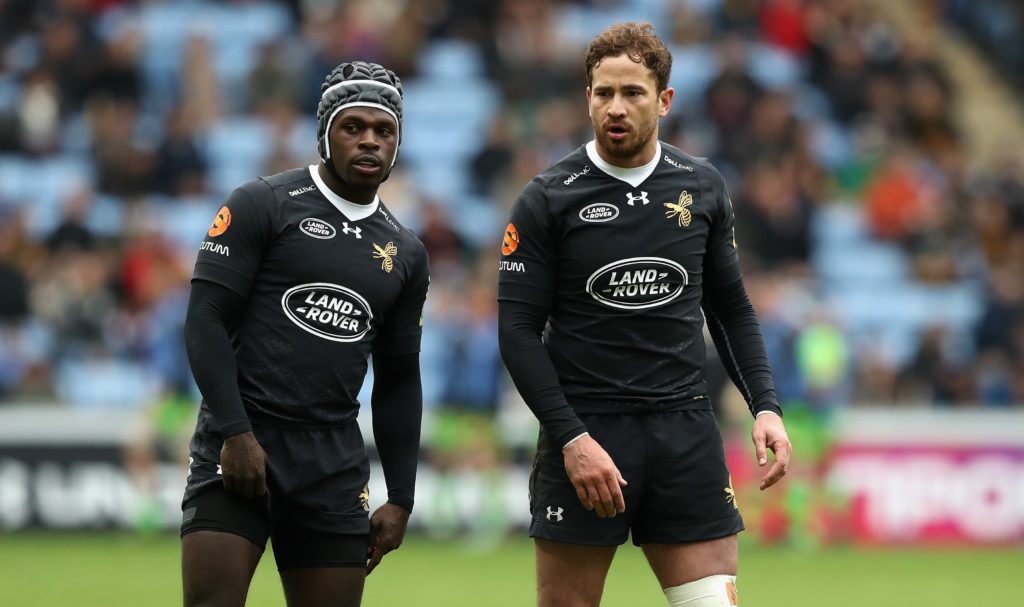 Entangled in this quandary is the scourge of racism. Odogwu ponders aloud if Wade's jig broached a different reaction to, say, Chris Ashton's try-scoring splash because of the colour of his skin.
The centre was born in Coventry to a Nigerian mother and a mixed-race, half-Nigerian, half-Italian father. His first encounter with racism came at eight years old in a primary school toilet, where two boys splashed water in his face and called him 'Blackie'. His elder brother was stopped by the police in their pleasant North Birmingham neighbourhood and asked to produce ID that proved he lived there. His family were the only black members of the local community and their mere presence drew curious stares.
In rugby, too, covert biases dogged him. Despite his pace, Odogwu's precocious bulk meant he was pitched in to his first-ever game at prop. He suspects, like many black children, he was the victim of racial stereotyping.
"When I was 11, I weighed 70KG, but I was also one of the fastest people in my school," he says. "They just threw me in at prop because I was big. I ended up making a 60m line break and scoring and the referee told me I was too fast to be a prop.
There literally is not a black scrum-half in the Premiership. Unless you develop that at an early age and can see boys like you playing in those positions, it is not going to happen.

Paolo Odogwu
"A lot of younger black players would be put on the wing straight away. You are pigeon-holed into those physicality or athleticism positions as opposed to being tried in the half-backs. If you put them at nine or 10 and developed their ball-playing ability, the best nines are all quick, and so are some of the best 10s, because they can make decisions on the line and make a break if a pass isn't on. You don't get that development of players unless you actually put them there.
"That is why there literally isn't a black scrum-half in the Premiership, and there is one black fly-half. Unless you start developing that at a young age, and you can see boys like you playing in those positions, it's not going to happen.
"All my idols growing up were wingers and centres because that's where the black players were. You're naturally going to gravitate towards them. It will be a revolving cycle unless people are put in those positions from a young age."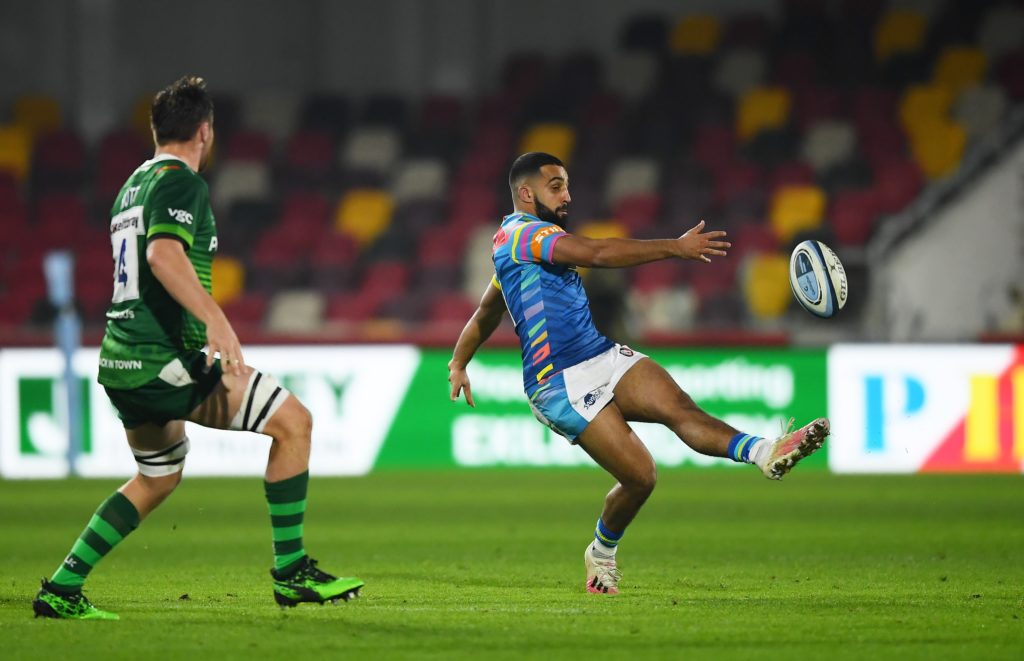 There is a growing angst in sport about the language we use when describing players, what we focus on when we examine their qualities. The fear is that players of colour are more likely to be lauded for some 'natural' physical prowess than their hard-won skill or acumen.
"David Flatman voted me Premiership player of the round last week and he described me as an intelligent rugby player," Odogwu says. "I think that's the first time that's ever happened in my life.
"You can see why people do it – the first thing you see if I'm running is speed, but I don't get the credit. Say a Fijian does a really good off-load, people will say how he's so naturally gifted. He could have been working on that skill for 10 years but they'll still see it as natural.
"A lot of the time when they're talking about black players, it's instinctive and raw, whereas they could be talking about an Owen Farrell and he's cerebral and tactical and refined. I've been playing for almost ten years and the stuff I do isn't just natural ability, it has taken years of hard work and understanding of the game."
International rugby is the pinnacle of the sport and I would want to get involved

Paolo Odogwu
Odogwu is happier talking about discrimination and profiling – things that really matter – than he is discussing running lines or chop-tackling. When it comes to his rapidly proliferating Test credentials, he reaches for the media handbook.
The 23-year-old is among Europe's form players. Six tries in eight games, a riveting blend of canny incision, explosiveness and velocity.
Eddie Jones is known to favour 'power athletes' and has been shorn of Manu Tuilagi for the impending Six Nations. Franco Smith, too, must be salivating at the prospect of fielding Odogwu in his Italian backline.
Not so long ago, Odogwu was a squad player at Sale and then well down the pecking order with Wasps. Blackett has given him belief and freedom and the ascent has been searing.
"The backing from Lee Blackett to actually play me at 13 instead of on the wing, and it's sky-rocketed into me being a starter," Odogwu laughs.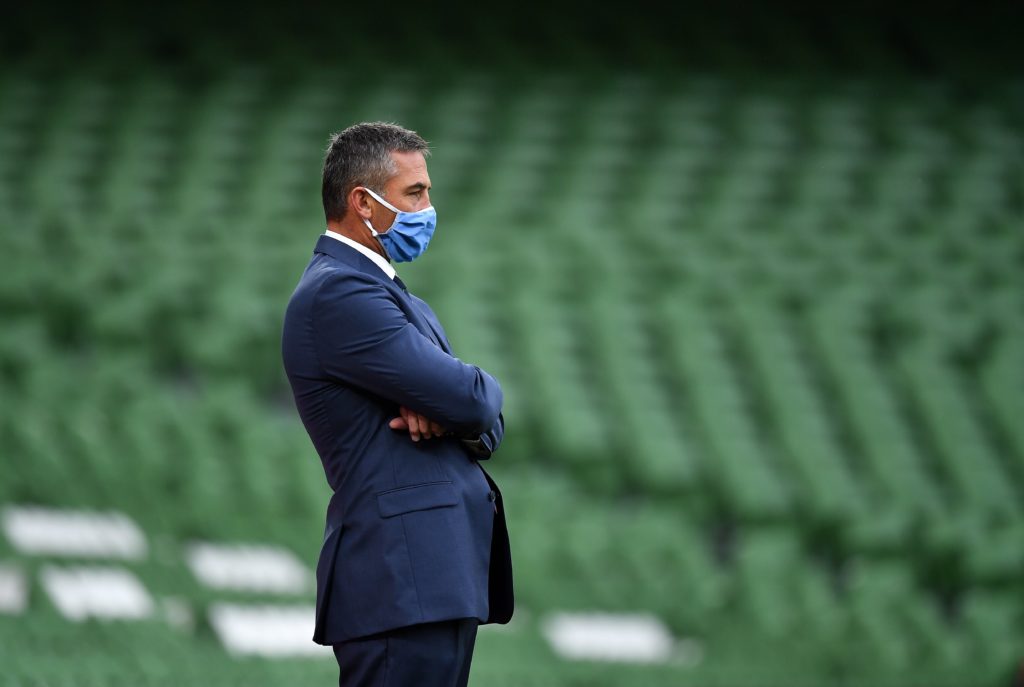 "It's crazy this international conversation is even a thing because this time last year I was just trying to get into the Wasps team. International rugby is the pinnacle of the sport and I'd want to get involved, but at the moment I'm not trying to get ahead of myself in any way.
"I've had conversations with both sides, just to get a feel for what I'm like as a person, nothing concrete in terms of me being in either squad. And the Italian guys were asking how I even qualified because it wasn't common knowledge until last week! It was just a 'keep up the good work' kind of thing, but playing for either one would be great and just help me get better as a player."
Sooner or later, with customised, colour-splashed boots on his feet and dreadlocks billowing in his wake, Odogwu will grace the international arena. In the here and now, he is eager to rail against the crustiness of the sport he loves.
"I never get bored of talking about that kind of stuff because that's life, and people need to hear it otherwise they won't think it even happens," he says.
Rugby is infinitely richer for people like Odogwu, his powerful words and striking bright flourishes.
More stories from Jamie Lyall