Back

By Will Genia
England the cherry that would make the Wallabies' year
I think it almost goes without saying that Quade Cooper's and Samu Kerevi's departures will leave big holes in the Wallabies for this upcoming European tour – but that doesn't mean the team doesn't still have a lot going for them.
Those two guys were outstanding throughout the Rugby Championship.
Samu came in and basically changed that whole team. He was unbelievable. If you watch a lot of Australia's games, he was the one off set-piece that was getting them all the go-forward and front-foot ball. His ability to offload and create second-phase play without hitting the deck was crucial.
Quade's superpower is his ability to organise the game on the fly. He's excellent at implementing a game plan – he's got an incredible rugby brain where he sees things and understands things just like that, in the split second on the field, and having played with him for a long time, he's so good at putting into practice in a test match what you do on the training field.
I think we saw all those attributes during his time with the Wallabies. It was very clear how they wanted to play, particularly against the Springboks, in terms of their kicking game and where they wanted to attack. I think he was very much a big part in them being able to do that.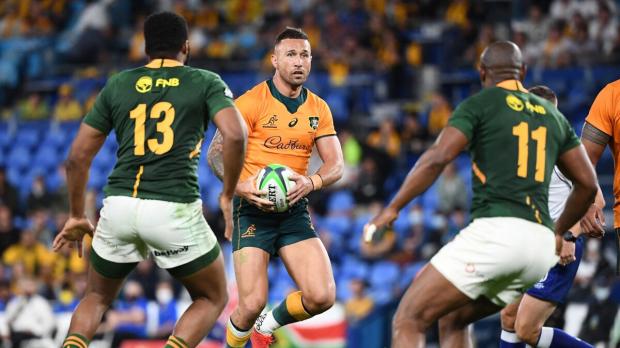 So yes, those two guys were excellent – but there was plenty going right for Australia that wasn't necessarily down to anything either Quade or Samu brought to the table.
Defensively, we were very strong. It seems like Matty Taylor has done a really good job with the systems he's put in place and the team now seems to be clicking and working really hard for each other.
I also think our forward pack is really starting to come together. Guys like Robbie Valetini, Taniela Tupou, Allan Alaalatoa, they're becoming more dominant physical presences out there on the park but they've alsocgot high work rates.
Coming off the back of five straight wins, the team's full of confidence, and that confidence will bring energy. They were obviously quite rusty against Japan but the manner in which they played, particularly against the Springboks, from a physical perspective, will give them a lot of confidence.
Going up against the Northern Hemisphere teams, it'll be very much like what South Africa do where it's about that big physical presence, being brutal in the contact areas, playing territory with a bit of a kicking game – and I think we dismantled that really, really well against South Africa so I think if we can bring that same attitude around the physicality, the set-piece and defence, we should be pushing for two or three victories, and I would love nothing more than to see us get one over England.
There's no better feeling than beating England at Twickenham and I was fortunate enough to do that a couple of times – the first time was in my first test match in Europe, back in 2009, and the second was when we effectively knocked them out of the 2015 World Cup in the final game of our pool.
I got man of the match in 2009, actually, I was very lucky. It was Jonny Wilkinson's first game back from injury, which was incredibly special, and I had a good yarn with him after the match. I also scored my first test try in that game.
It was quite a tight tussle for the majority of the match and Jonny was obviously nailing all his kicks but it was also one of those games where we felt like we were the better team, we felt like we were the team that wanted to play more rugby so we knew that if we continued to stick to our structures and game plans, we'd eventually break them.
We got to a point where it was 11-9 and then Adam Ashley-Cooper scored a try pretty late in the pace and we knew we were home free.
You're normally very much invested in the moment – that's what you've got to be as a professional athlete, you've just got to be there and do your job – so It's very rare where you can actually step back in a game and take a few moments to really enjoy a match and soak everything in.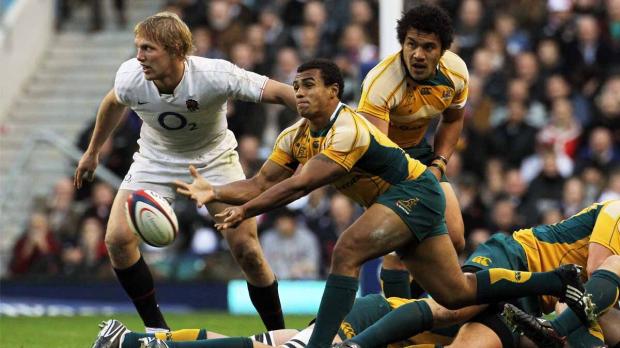 If the game is in the balance right until the end, you don't get that chance, so when you get to a point where you know you're not going to lose at Twickenham, wow. It's honestly just an indescribable experience. You can take a split second to zone out and look at the crowd and take it all in.
I remember before we'd even set off on tour, the more senior players would talk about what it might be like but you obviously can't fully appreciate it until you're actually on one yourself. The boys would say stuff like 'There's nothing better than having a few beers in the ice baths after you get a win at Twickenham' and I just remember soaking in the atmosphere at the end of that 2009 test and thinking 'Those beers and baths are waiting for me'.
The whole event was a very special memory and then we had a good night out afterwards – and I can't remember anything after that.
One of the hallmarks of our team back then was our defence, throughout all those tests in Europe, we only conceded two tries, both against Ireland. I think that's not too dissimilar to the current Wallabies side and I think that will put them in good stead, especially against England.
If you think about the England team, they've obviously got some relatively new players coming in, guys like Marcus Smith, and they've dropped the Vunipola brothers. They're going to have new combinations in the forwards and in the backs so there's going to have to be some time there for those combos to gel whereas we're coming in off the back of playing together all year. We're well entrenched in how we want to play the game, in terms of our systems on attack and defence. I think we can put a lot of pressure on them.
We're also a pretty big team, we've got some big bodies there that can bring that needed physicality. I think that's usually the place where we've tended to struggle against England, when we get dominated physically by them. I think we can match them physically this year, and then we can really test out their combinations and their lack of time together. I think that'll give us a good opportunity to get a win.
That doesn't mean I'm not worried about Scotland and Wales. All three games will be tough. Scotland have played some very good rugby this year and Wales are obviously the Six Nations champions so they'll certainly take it to us, but whenever you go over there, England's the one you look forward to because there's so much history there. That's probably been to our detriment at times, putting too much focus on England, even just subconsciously, because I've had some big losses against Scotland.
The pessimist in me says we might only win one but realistically I think we have a good chance of beating Scotland and England and then if we do, we obviously carry that momentum into playing Wales and we might get all three. I think a pass mark would be two out of three, that would be a pretty good result for the year, all up.
Whatever the case, it's going to be an awesome experience for those guys on tour after a few years without being able to travel much – especially the new caps. That's the one thing I miss the most, playing in your Twickenhams, your Millenniums. A packed Millenium Stadium, there's absolutely nothing like it – the crowd, the atmosphere, the build-up as you go to the game and you see the streets packed, they sing when you're playing, when you hear the anthems and when points are scored. If I could ever say anything to them, it'd be 'Just enjoy it' – I'm very envious of the opportunity they have.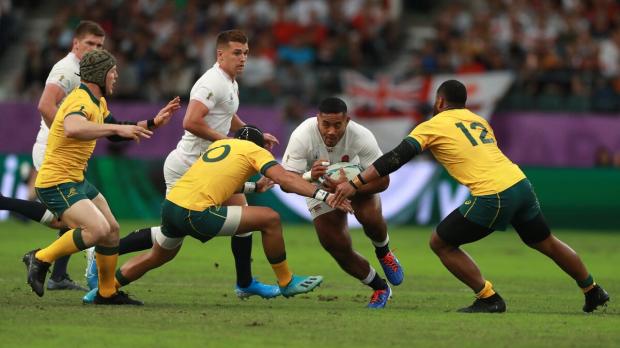 Playing in front of those massive crowds is going to be a big challenge. You can just feel the energy when the home team gets on top – that's what I really noticed playing over there. When they start to get on top, the crowd really gets behind them and the air gets thick. You can just hear them chanting and singing. The air just gets heavy and you feel really under pressure. When you're on your own try-line defending a 5-metre scrum or lineout, you can actually physically feel it, which is all part of the experience.
The other big difference is the weather. The Wallabies have basically played on dry tracks all year and they're going to have to adapt. You've got to be able to manage the ball, play territory, play field possession, so that's certainly going to be a challenge, particularly for the young guys. Dave Rennie, Scotty Wisemantel, Matty Taylor, they all coached over there, so they understand what it's like. But the challenge will be for the players to adapt because obviously there are some new players in there and the big stadiums, the big crowds and the weather will all play a part. It'll definitely be something they'll have to be aware of.
In saying that, if you look at the way we play right now, even on the dry tracks we do actually treasure playing field possession and playing field territory. We do kick a lot more than Wallabies teams of the past so it probably won't be too big of an adjustment. You've got Nic White at halfback who's a great kicker of the ball. James O'Connor is obviously back and Len Ikitau is a left-footer and he's kicked to some good effect. The challenge will be doing all that under pressure in big games against big teams at big stadiums with big crowds and when the momentum starts to get with the home time and you feel the energy, you feel the air get thick, that'll be the challenge for the guys.
But above all else, it's just going to be an awesome time all around. It's going to be a little bit different off the field because of all the Covid precautions but those guys are still going to get to experience some once-in-a-lifetime moments and I'm sure in five, 10, 20 years, they'll look back and have some awesome memories of what's coming in the next few weeks.