Back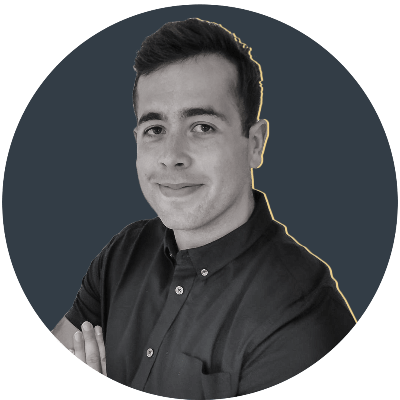 By Jamie Lyall
Edinburgh and Glasgow contest biggest Scottish derby in years
Seldom can so much have ridden on a single Scottish derby. Edinburgh and Glasgow, who contest the longest-running grudge match in the history of the game, are locked steadfastly together on 50 points in the URC table.
At stake on Saturday night are the customary inter-city bragging rights, and the time-honoured opportunity to one-up your Test rival before national selectors. Also on the line are two trophies, the 1872 Cup, in which Glasgow hold a 13-point first-leg advantage, and the Scottish Italian Shield. Most critical of all, a coveted spot with the big boys on the European circuit awaits the victor.
The Champions Cup
The desire for a spread of nations across the Champions Cup is laudable, but it comes as a kick in the teeth to Edinburgh or Glasgow that their place at Europe's top table will be taken by a meekly performing Welsh region. While Welsh rugby yet again threatens to devour itself, those running the cutter at Scottish Rugby must be tearing their hair out.
Under the URC's new format, the winner of each regional shield will play Champions Cup rugby next term, if they have not already qualified with a top-eight place in the overall standings. Both Scottish teams are already guaranteed a top-eight position – none of the four Welsh sides will make it – but only one can claim the Scottish Italian Shield and with it, the enormous carrot of elite European rugby.
The Challenge Cup is no longer the booby prize it once was, thanks chiefly to teams taking it more seriously. It is also a competition either team could conceivably win. With better game management, the pair of them would have contested a semi-final last weekend, and one would be in next Friday's showpiece. But it still lacks the sheen and the stardust of its big brother. Everybody wants to test themselves against the true sharks of Europe.
If that wasn't incentive enough, while the winner will finish sixth or seventh overall and face a seriously hard quarter-final in South Africa, the loser must go to the RDS where perhaps the finest club side in world rugby await.
Edinburgh's Benjamin Button campaign
Conventional wisdom suggests that when you appoint a new coach, whose values and style are so joltingly different from his predecessor, it should take a while for the team to find its way. Not so with Edinburgh, whose blistering start to life under Mike Blair sits in stark contrast to the inconsistency of the past few months.
Blair rejuvenated and unleashed a team straining beneath the shackles imposed by Richard Cockerill. He set about melding the hard edge for which Edinburgh had become known to a glorious, free-wheeling incision scarcely seen for an age. Edinburgh are top for defenders beaten, second for metres made, and third for clean breaks. They average just over three tries scored per URC match.
This happened at a startling rate. Virtually none of the players signed for this season were recruited by Blair – all that was done prior to Cockerill's July exit. In his first job as head coach, he had a couple of months to take what he had and turn it into a force, executing a totally new blueprint. In his first job as head coach, Blair deserves huge acclaim for the transformation.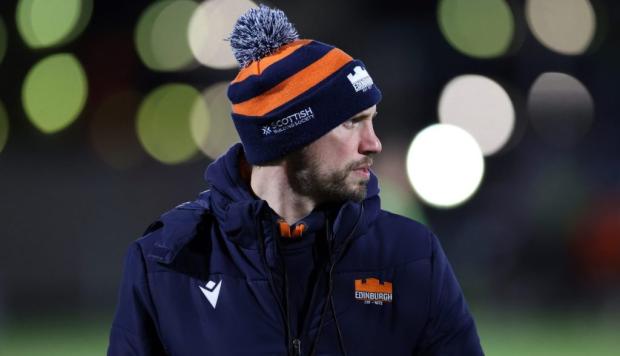 These past few months, though, have proven more trying. While Edinburgh dazzled in the early throes of the season, they weren't playing serious championship contenders. Their opponents were largely poor Welsh and Italian outfits and depleted South Africans a long way from home bereft of their Springboks. They faced none of the heavyweight Irish provinces until February, when they were soundly beaten at the RDS and Thomond Park on successive weekends.
It's all been a bit flaky of late, a season unfolding in reverse. A terrific start and a middle that has been, well, middling. They were tame in the previous derby at Scotstoun, but scalped the Sharks in Durban to become the first European team to win on South African soil. They stuck 40 points on an international-laden Bath in the Challenge Cup, then were done at home by Ulster and Wasps in agonising defeats. For now, momentum has stalled.
Glasgow's second-half collapses
Danny Wilson has talked long and loud about building a destructive side to the pretty Glasgow team he took on from Dave Rennie. What he has right now is a group maddeningly intent on self-destruction.
Two weeks ago in Lyon, again, they held a commanding lead and again, they tossed it away. From 27-13 up with 50 minutes gone, they shipped three unanswered tries and 22 unanswered points. Warriors fans have seen this movie before, a dreadful rugby Groundhog Day. Their team's inability to cope in second halves, their propensity to point the gun at their own foot and empty both barrels.
The Bulls outscored them 12-7 in the second 40 in Pretoria. Against Stormers, it was 19-0. At Kingston Park, a game Glasgow won, Newcastle managed 14 second-half points to Glasgow's eight. In Cardiff, Glasgow led 21-7 at one stage, but a 17-7 second-half capitulation ensured a grim loss. In Llanelli, it was even worse, from 10-7 ahead they leaked 28 points without reply. There is a trend here, and it isn't good.
Warriors have improved markedly this season, but then, you'd expect that with a smart coach in Wilson at the helm, and the badly needed recruitment drive they embarked on over the summer. Last term, Wilson had to coach with one hand behind his back, making do and mending with stopgap signings, loans and call-ups from lower down the Scottish system. Not so anymore. Fair enough, he is missing a clutch of front-liners right now, but that excuse carries only so much weight. For isn't that what squads are for?
Whether down to fitness or mentality, skills failing under fatigue or discipline wilting under pressure, Glasgow's second-half slumps are alarming. They are in a derby on Saturday and a URC play-off soon and never more than in these heated environs does bottle come to the fore. Glasgow's looks pretty frail right now.
Born-again Bennett faces former side
Nearly four years elapsed between Mark Bennett's 22nd cap, against USA in June 2018, and his 23rd, against France in March this year. The centre has been besieged by injuries, and would have probably double his haul of Test appearances if not for multiple knee operations and hamstring troubles.
Bennett was part of the Glasgow team that lifted the old Pro12 trophy in 2015 – though appropriately, injury ruled him out of the run-in. He shone at the World Cup later that year and was a nominee for World Rugby's breakthrough player of the year award.
Since then, his career has sputtered along in fits and starts, his undoubted brilliance stunted by the injuries that seem to keep cutting him down. At last, his body is free of damage, as lithe and dynamic as it has looked for an age. A fit and sizzling Bennett is an awesome sight.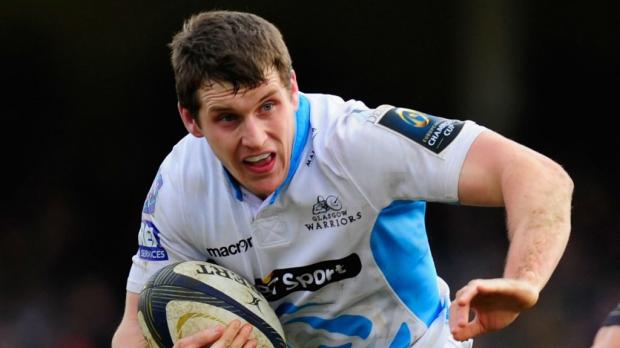 Eight tries in 15 outings this season have earned him a new Edinburgh contract. Gregor Townsend called him back into the Scotland fold during the Six Nations. Bennett has seen Sam Johnson and Sione Tuipulotu, Glasgow's go-to pair, climb ahead in the Test pecking order while he worked and waited for his fitness to return. Now it's back – and how. Watching a red-hot Bennett run against his former team is a mighty prospect.
The BT Murrayfield effect
Several Glasgow men have quietly expressed their pleasure at the change of the venue, from Edinburgh's compact, newly-established DAM Health Stadium to cavernous Murrayfield itself. A few in Edinburgh ranks have quietly expressed the opposite. The habitual derby move occurs largely for commercial reasons, since the DAM could house roughly a third of the 25,000 expected to attend on Saturday, but it removes a few of Edinburgh's home comforts.
Glasgow fans have often seen this fixture as a merry jamboree. In the earlier days, when Al Kellock and Rob Harley and a host of other Warriors greats were breaking new ground and forging a new identity on their path to the title, a trip to Murrayfield was a chance to stick it to their establishment rivals from the capital.
The DAM, sprouting on the vast back pitches of the national stadium, has quickly become a stronghold for Edinburgh. They went unbeaten there in their first ten games. In the weeks since, only Ulster, by a hair's breadth, and Wasps, by whatever is slimmer than a hair's breadth, stormed the ramparts and prevailed.
Nobody would argue against throwing open the doors to the big house, for the atmosphere, the spectacle and the theatre it creates, as well as the opportunity for more people to watch top-class live rugby. But there is little doubt it gives Warriors followers the opportunity to level the acoustic playing field.