Back
By Tom Vinicombe
Dave Rennie sacking says more about Rugby Australia than coach
Not for the first time in recent years, Rugby Australia have terminated a Wallabies head coach's contract part-way through a World Cup cycle.
Dave Rennie follows Ewen McKenzie and Robbie Deans as the latest Wallabies head honcho to lose his job with rugby's flagship tournament on the horizon, with Michael Cheika the only man since 2008 to serve out the full length of his contract, leading Australia to both the 2015 and 2019 World Cups.
Results-wise, Rennie's time in charge will go down as a major failure with his 36 per cent win-rate making him the least successful Wallabies coach of all time.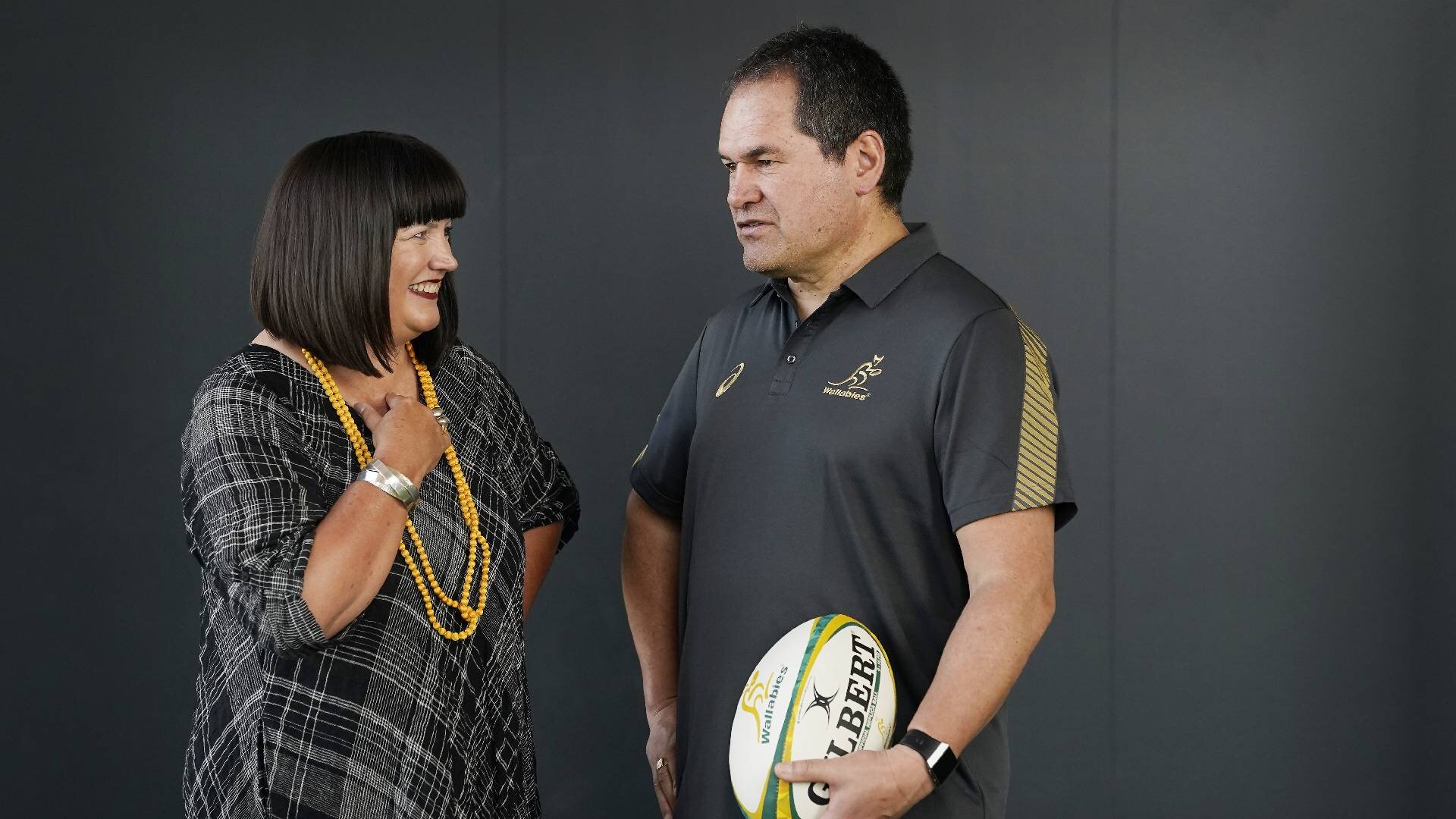 Looking behind the numbers, however, Australia are simply no longer the superpowers of the global game that they were in the 20th century. Their standing in the world has fallen over time and while they were still producing superstars throughout the 2000s and 2010s, the depth pool in Australia is at its lowest ebb in history.
Would Alan Smith, Rod McQueen or John Connoly have been able to get any more out of the current crop of players than Rennie has achieved in his three years in charge?
Looking at just the past year, five wins from 14 matches doesn't make for great reading, with losses to Argentina and Italy especially disappointing. Importantly, however, the Wallabies were generally competitive throughout the season.
A two-point loss to the All Blacks in Sydney would have almost certainly ended in victory for Australia had Bernard Foley booted the ball into the stands when urged to do so by referee Mathieu Raynal, but NZ struck back after the final hooter to claim the win. Similarly, defeats at the hands of the two best sides in the world, France and Ireland, were by just one and two points, while Italy's historic victory was also almost struck off by the Wallabies' fifth-choice flyhalf Ben Donaldson after the buzzer.
With Rennie in charge, there was genuine reason to believe that the Wallabies could upset the apple cart in 2023, especially with a rather kind schedule that will likely see them take on either Argentina or England in the quarter-finals, assuming they are able to qualify ahead of the likes of Wales and Fiji.
That would be especially true if Rennie had a full complement of players to select from.
That perhaps brings us to the crux of why the New Zealander was cut loose.
Following a catastrophic injury list in 2022, Rugby Australia announced that a full review would be undertaken to assess whether the many ailments were avoidable or just bad luck.
"It certainly has been unprecedented," RA chief executive Andy Marinos told the Sydney Morning Herald. "I look at this list now … the part for me that is puzzling, as much as it is concerning, is just the innocuous nature of some of these injuries. It has all come as a surprise.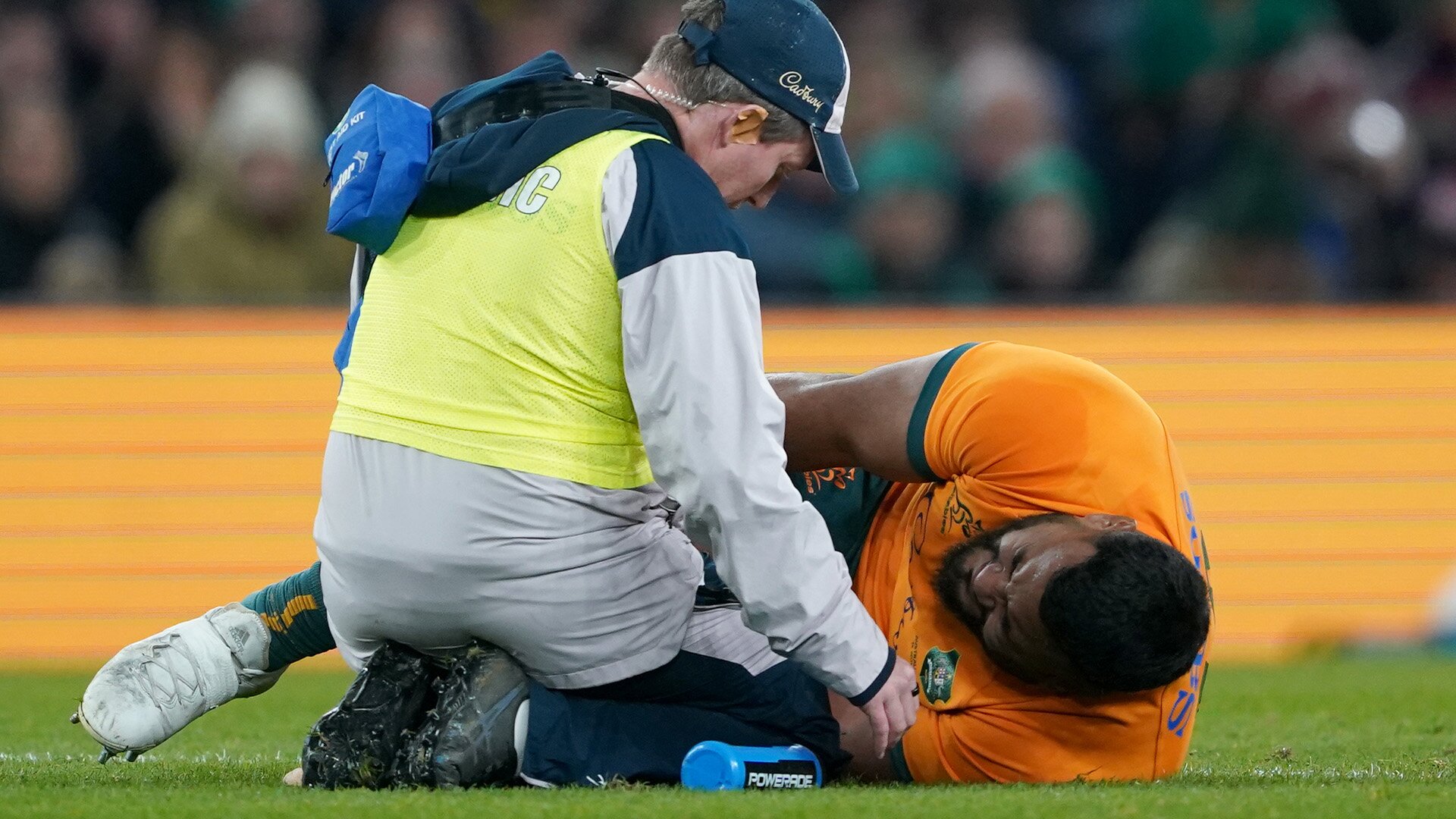 "But four Achilles tendons in one season is quite alarming, so absolutely there is going to be a review. It is a very high [injury] incident rate. I am looking at a list and there are 11 guys on this tour who aren't available now. Rest assured, it is a concern to all of us. We have a World Cup looming and a big Super Rugby season starting up next year, we certainly want all of these guys back on their feet.
"We will be looking at getting an independent review to get a fresh set of eyes and we will certainly be working with the medical team, and management, to see what they've picked up. We are going to be thorough."
Rennie himself was confident that management had been doing everything correctly.
"I think we've got some of the best (trainers) in the world," he said during the Rugby Championship.
New coach Eddie Jones – who was only recently let go by England – now has just five Tests to get the Wallabies into tip-top shape before the Rugby World Cup kicks off in September.
"[It's a] collision sport and if you look at the injuries we had tonight, that's the issue. Lalakai was carrying a ball. Jed did a hip-pointer tonight where it was a collision. Bernard Foley got knocked out. So it's not like we're having a heap of soft-tissue injuries. A number of them are collisions, people landing on someone, doing an ACL or patellar tendon or whatever.
"I've got total confidence in the quality of our [strength and conditioning coaches] and our medical stuff."
Perhaps that's not the way the powers that be saw the situation following their review, however.
Regardless, new coach Eddie Jones – who was only recently let go by England – now has just five Tests to get the Wallabies into tip-top shape before the Rugby World Cup kicks off in September.
Mid-cycle changes in coaching structures aren't always avoidable, of course, but questions do need to be raised when it becomes the norm instead of the exception.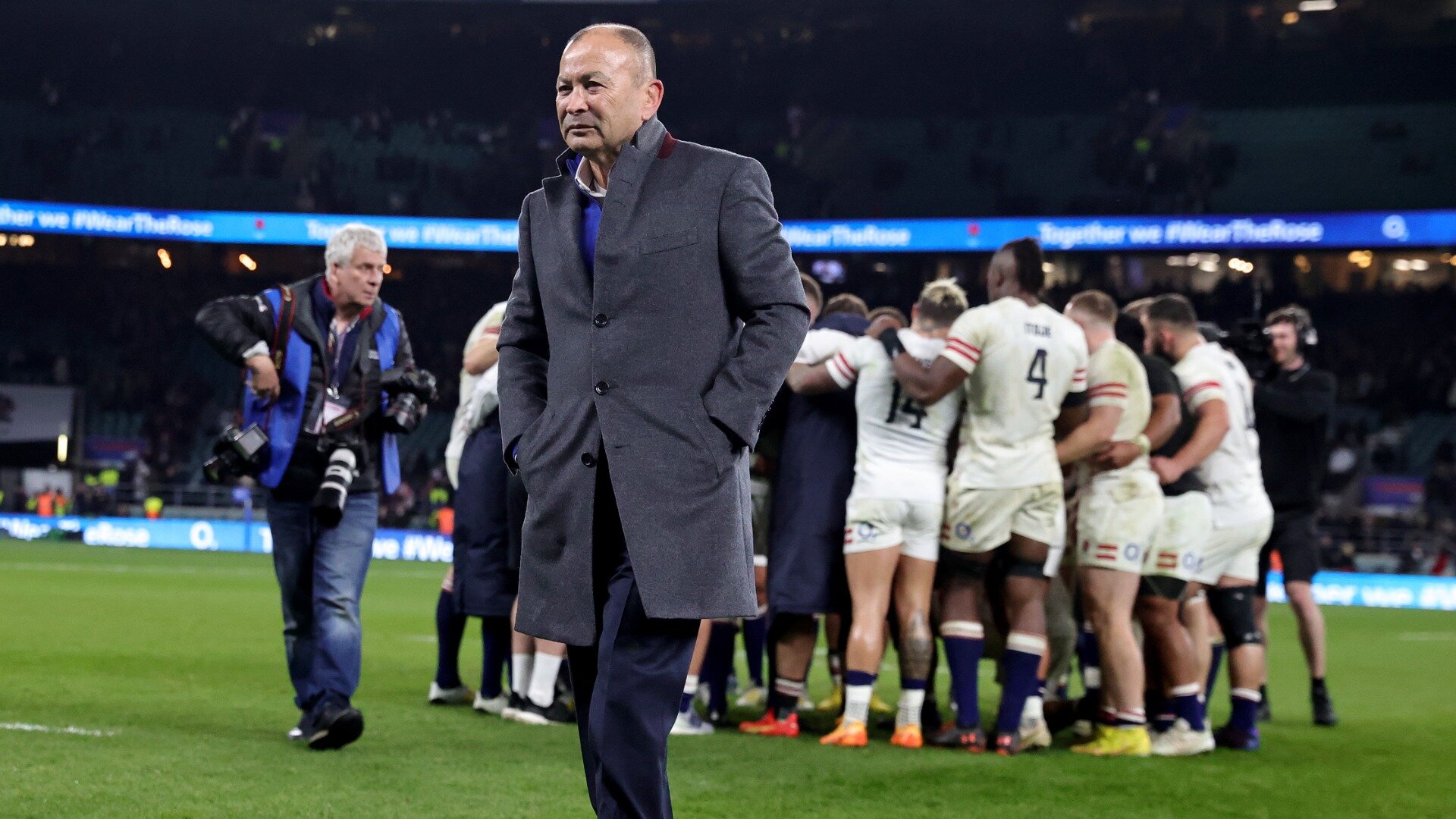 Another Kiwi, Robbie Deans, found his position untenable following the most recent Lions tour to Australia in 2013 and Rugby Australia decided Ewen McKenzie was the best man for the job. Less than a year later, Michael Cheika took over after McKenzie had failed to live up to expectations and he helped guide the Wallabies to a World Cup final the following season.
Cheika was given another full cycle in charge, with the Wallabies eventually cruising out of the 2019 World Cup at the quarter-final stages of the tournament, with Rennie coming on board ostensibly to lead Australia to greater things in 2023.
Of course, that option is now off the table.
Perhaps Dave Rennie wasn't up to snuff – and perhaps neither were Deans or McKenzie – but that means Rugby Australia have made three dud coaching appointments out of the last four and, really, it's not just the heads of the coaches that should roll when you're track record is that poorly.
RA's chief executives have had their tenures cut short almost as frequently as the Wallabies head coaches while the board chairs haven't had much luck either – it's almost as if the management at the highest end of the game in Australia has been in just as much turmoil as the state of rugby throughout the nation.
Maybe Eddie Jones is the man to lead Australian rugby out of their extended dark period but it appears that when Rennie ruled out working with the former England coach earlier in the month, he effectively signed his own death warrant. RA were forced to pick between the two men and it was, somewhat unsurprisingly, the Australian who found himself on top.
Will the decision prove transformational, or will it simply prove another misstep on Rugby Australia's behalf as they look to right a ship that's been heading in the wrong direction for the better part of a decade?