Back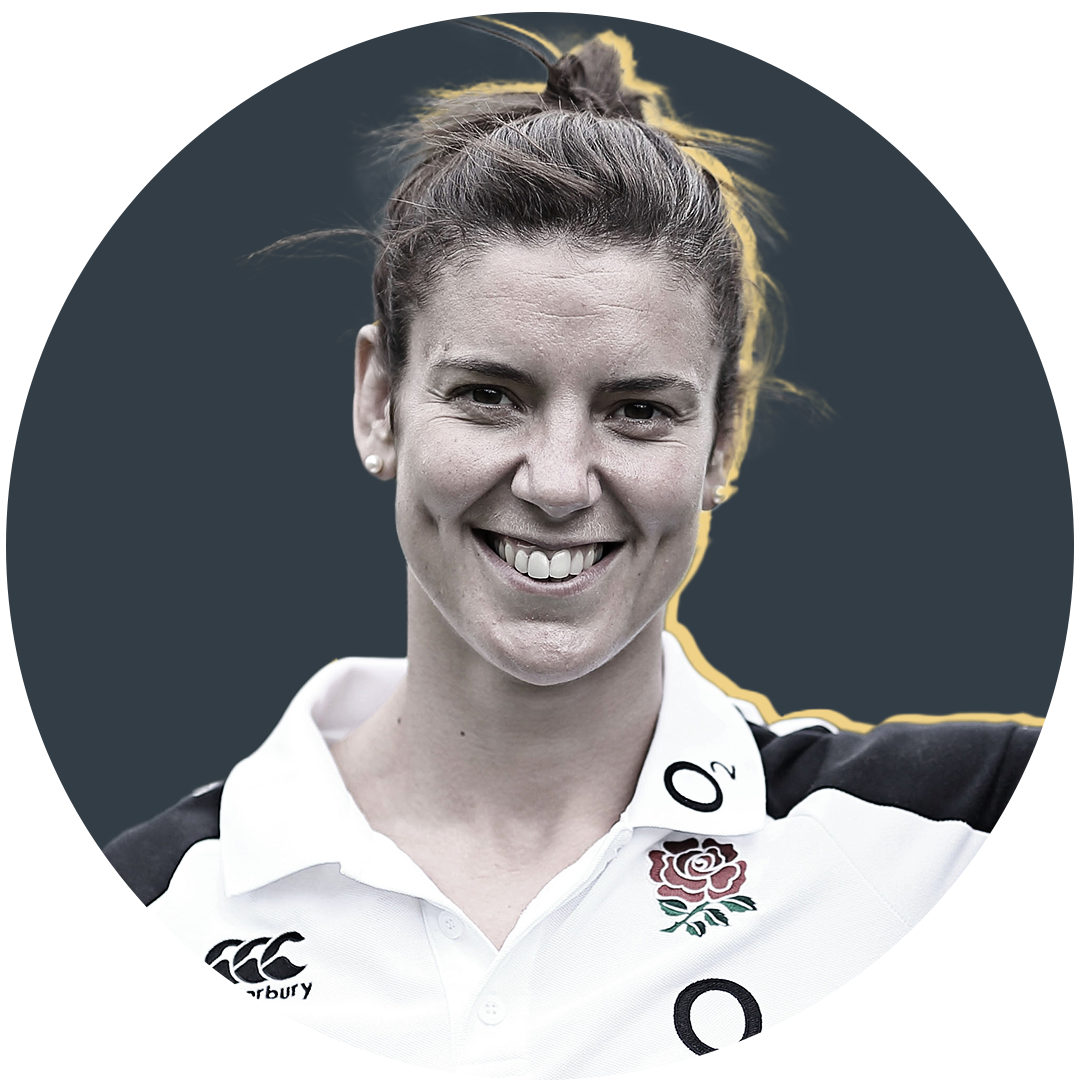 By Sarah Hunter
Coping with a crisis
England captain Sarah Hunter has had an unforgiving time with injury over the past 12 months. The chain of setbacks included a neural neck problem which saw the Test centurion with no power in her left hand and facing the real prospect of giving up the game.
The 35-year-old speaks to Rugby XV about her slow journey back to fitness, retaining the England captaincy for the upcoming Six Nations and why the unfinished business of the World Cup means she's more motivated to wear the Red Rose than ever before.
Summer was bad; autumn worse. I was getting these really weird, burning sensations. They'd go into my shoulder blade, down my arm, and into my hand. I'd lost strength there; lost sensation in my fingers.
Heading into the first lockdown last year, I had a niggling neck issue. The fact I had intended to have some time out anyway after the Six Nations eased my concerns. Then when lockdown eased last July and we got back to pre-season, other issues arose.
During a running session, in my first week back, I tore my hamstring, not badly, but enough to keep me out for three to four weeks. We weren't due to start playing in the league until October so I thought time was on my side. But only ten minutes into my second game of the Premiership I tore my other hamstring and even though it was a low-grade injury, I knew I would miss our postponed Six Nations Grand Slam match against Italy. That was a difficult one. Worse again, I still hadn't figured out this neck issue on the other side of my body.
As it got progressively worse, we decided I wasn't going to make it back to play against France in November. Give it time, the experts advised. I did. The return game against France at home was also missed. My neck wasn't good, I was losing grip on things, weights would fall out of my hand, I was struggling to press the button on my car key. When I did contact training, my strength would just drop off, I couldn't even resist someone pushing against my finger.
There was a time when I feared that if my strength didn't get better that I might actually not play rugby again.
What made things really disconcerting was the fact that for so long the specialists weren't sure what the issue was. I was presenting in a certain way, but I had scans done and they weren't showing what it should. That was a pretty difficult time because I went to a neurosurgeon and he wasn't sure, got referred to another neurosurgeon, had electrical tests done, saw a neurologist, ended up having a brain scan and still there were no answers.
I had discussions with the doctors from around October to January, all the while fearing that if my strength didn't get better then I might actually not play rugby again.
I found the uncertainty of it all very difficult and was quite emotional when I spoke about it because rugby has been such a big part of my life and I still wanted it to be. But thankfully in January came good news.
More tests and then a breakthrough, a confident response from the medical experts that it was an issue coming from my neck. It was time for action, a really robust rehab plan put in place, a five-week return to play plan drawn up.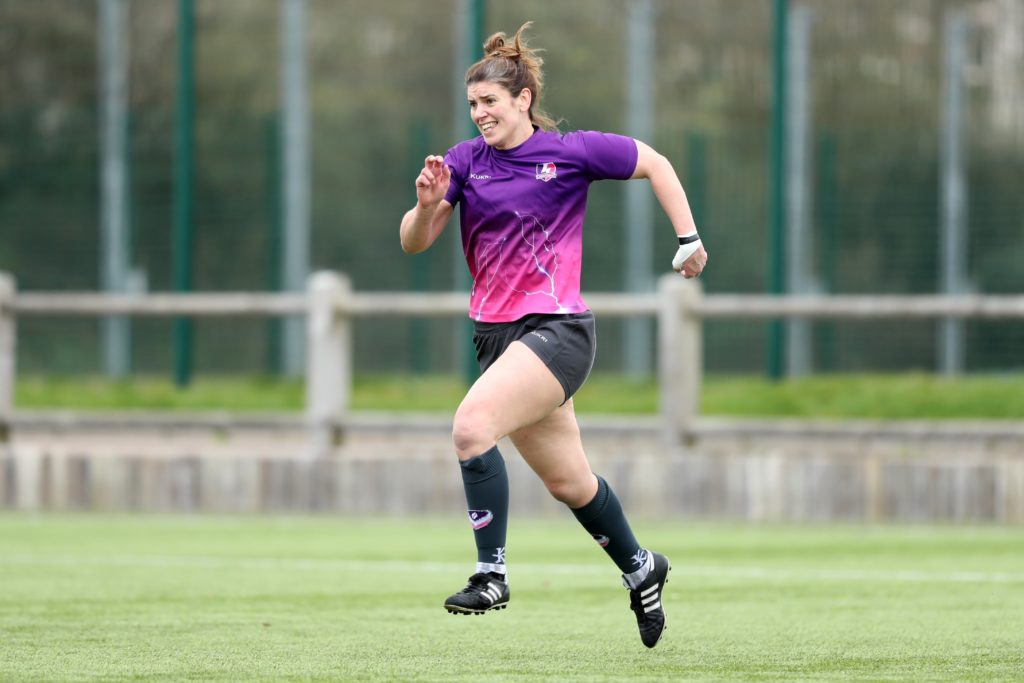 It was all going swimmingly and then ….. A routine exercise in the gym results in a torn calf. Nine weeks out, three of them to be spent in a boot.
Frustrating but I finally had some good news; last weekend I made my return in the Premier 15s for Loughborough against Exeter Chiefs – it was the first time in a year that things felt good.
When the Six Nations was moved back from the usual window to April, I was pleased. It bought me more time to fix my hand and get back fit. My aim was to take it day by day and be able to pull that England shirt on as captain against Scotland this Saturday. It has been strange this year not playing alongside the men's tournament, I've felt quite lost, but I think we're at a stage now where we've got to do what's right for the game rather than what players may like and if that means playing in a different window then so be it.
It may be breaking from tradition but if it works, and we have bigger audiences and more opportunity to decide the scheduling so we're not having to put all the kick-off times at the same time to compensate for the men's competition, then that's positive.
We're at a stage now where we've got to do what's right for the game rather than what players may like and if that means playing in a different window then so be it.
The good thing about the women's game is that fewer stakeholders are involved so it's easier for us to choose the best time for us to stage the competition which ensures we get the most visibility and commercial interest.
This year we're playing a shortened format but it's important that the number of games in the tournament doesn't drop off in the future.
Next year, let's get us back to playing everyone. There's a lot of traditionalists in camp that love the original schedule of playing everyone and that changes from home and away each year and you get to test yourself against every nation.
Having the shortened format this season – the two pools followed by a final – is obviously different and we don't know what it's going to bring in terms of audiences but considering last year we potentially had the title decider in the opening game when we played France, it'll add a different dimension by having the finale and the climax at the end rather than at the beginning or halfway through.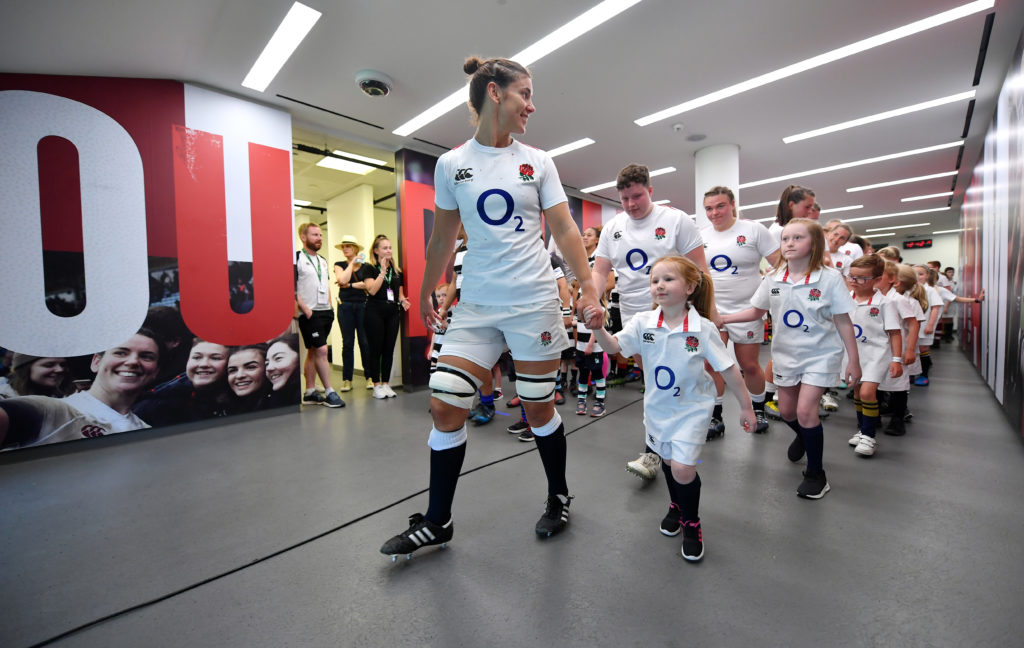 I must say the Women's Six Nations not having secured a title sponsor for this year is a missed opportunity.
You look at most events now – and they've all got title sponsors. There's been some encouraging steps with Allianz coming on board with the Premier 15s and Royal London with a real interest in the Women's Lions but it's a shame the Six Nations don't have one as we would really benefit from that.
A sponsor who could come on board as a long-term partnership could help grow and develop the tournament, especially with the run up to the World Cup in 2022.
Talking of the World Cup, that postponement was tough.
I was training on the bike when the message came through on my phone. I was angry, gutted, devastated, you name it so I got off the bike, sat on the treadmill and just cried. I just felt like I couldn't do it. Up until then the noises coming out of New Zealand and out of World Rugby had been so positive so a lot of players felt completely blindsided by it. But then I slept on it, pulled myself together, thought about it logically and I still feel motivated to get there.
I was training on the bike when the message came through on my phone. I was angry, gutted, devastated. I got off the bike, sat on the treadmill and just cried. I just felt like I couldn't do it.
I've personally been invested in this World Cup cycle for three-and-a-half years and my motivation to play in a World Cup with this England team hasn't changed.
I still want to be involved and give it my best shot to win that trophy. I'm someone who is at the end of their career in terms of body and performance – but I've always said as long as I'm contributing and adding value to a team, I'm here if needed. The last year has shown that things don't always go your way but I'm as motivated as ever to be involved.
It's easy to forget that the knock-on effects of the postponement on players is huge.
Some of the younger players were saying what difference does a year make? But I'd love to have a family one day and I don't want to do that whilst I'm still playing due to the time and commitment you need to put in. Plus, you think about the time you'd have to take out and I don't have two years to spare.
Unlike some, I haven't got a roadmap of my career path for after I stop playing rugby which is probably why I'm still playing and not having to make any life decisions!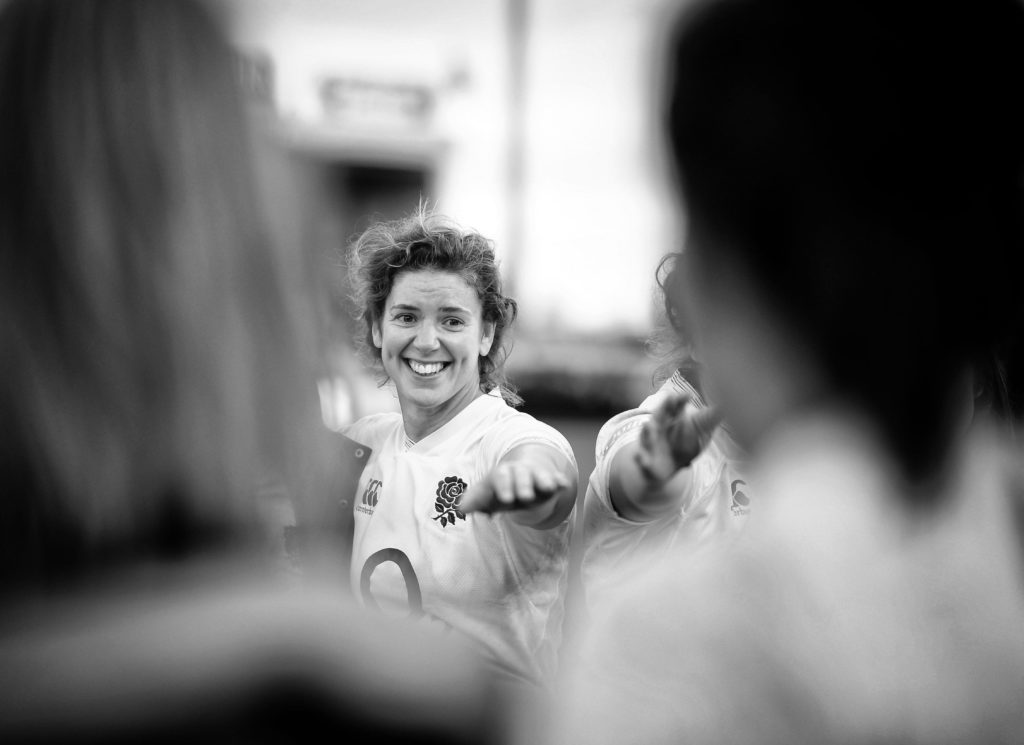 I am really enjoying my coaching role at Loughborough Lightning at the moment and want to continue to learn how to become a better coach. I enjoy the bouts of punditry that I get to do occasionally and other types of media work whether that's pitch side, co-commentary or in a studio. I want to put myself out of my comfort zone and keep developing with any opportunities I get given, that's my plan.
One thing is for sure – I won't still be playing by 2023.
There is progress, though. Seeing World Rugby announce the new global competition WXV to start in Autumn 2023 is really exciting, enough to make me jealous of the fact that there's going to be this new competition and I'm not going to be part of it.
It may be gutting for me but it's a great concept for the game to have this global competition and pathway. Plus, all the games mean something, If we want to be playing the best teams in the Southern Hemisphere, like Australia and New Zealand, then we need to be finishing in the top three of the Six Nations to qualify and it means that countries will hopefully invest more in their women's programmes in order to maintain their place at the top end of things; hopefully it'll narrow the gaps between teams ahead of the 2025 World Cup.
Sarah Hunter was speaking to Rugby XV's Lucy Lomax.
More women's rugby stories
If you've enjoyed this article, please share it with friends or on social media. We rely solely on new subscribers to fund high-quality journalism and appreciate you sharing this so we can continue to grow, produce more quality content and support our writers.