Back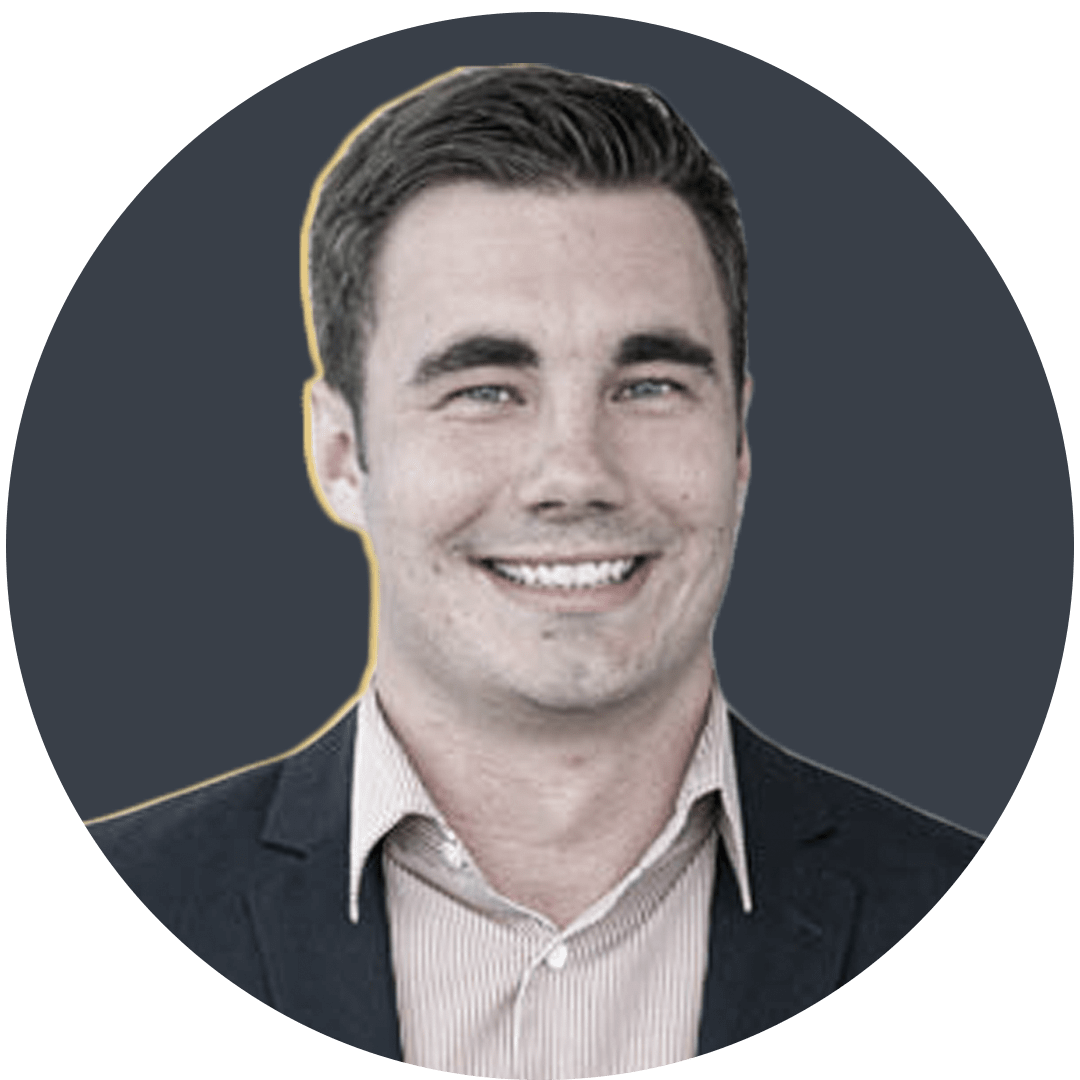 By Tom Vinicombe
Blue blooded
In May 1998, a 15-year-old Joe Rokocoko was sitting in the south stand of Eden Park, drinking in the atmosphere of the Super 12 final played between the Blues and the Crusaders.
It was the Blues' third successive final appearance, having secured the first two Super 12 titles almost without breaking a sweat.
They entered the game at Eden Park as clear favourites – partially on account of their undeniable form throughout the season, and partially because they'd never lost a match to a fellow New Zealand side.
The Crusaders took no notice of history, however, and a crestfallen Rokocoko watched as the visiting team defied expectations and eventually emerged 20-13 winners.
Rokocoko, who had been living in Auckland for the better part of a decade, was a Blues supporter through and through – but he'd always had a soft spot for the Crusaders, especially when the likes of Norm Berryman, Tabai Matson and Marika Vunibaka were given the opportunity to run with the ball.
That all changed following the 1998 loss, however.
"I loved the Blues. Man, I was always a big Blues fan, of course," Rokocoko tells The XV.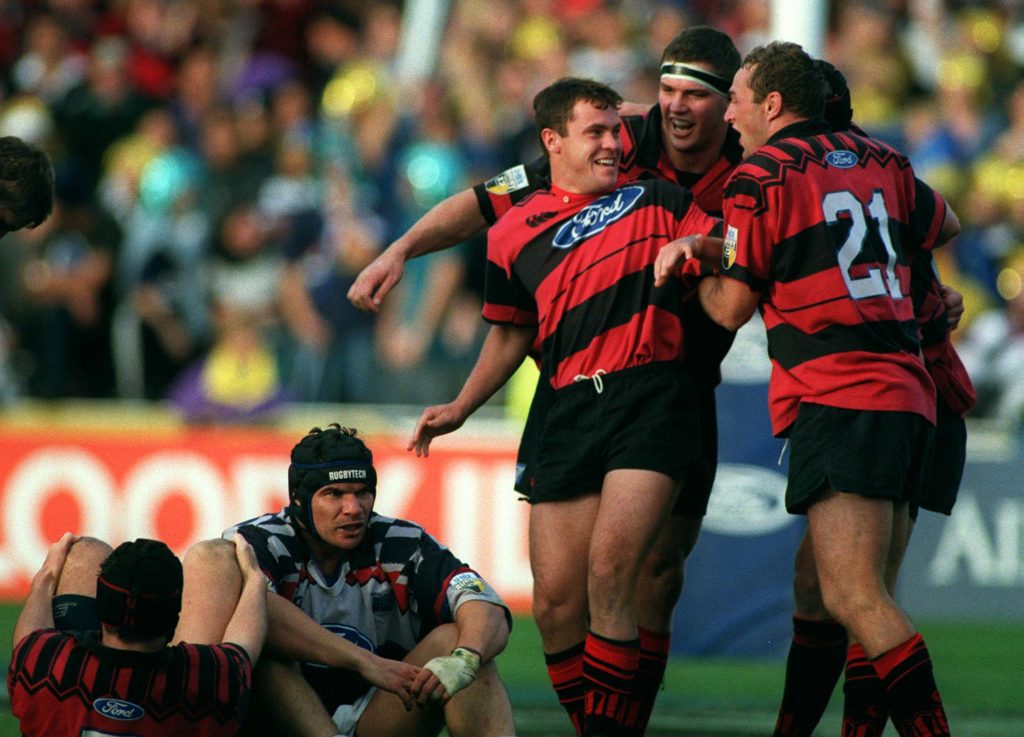 "We went to that match because Joeli Vidiri, our cuzzie, gave us tickets.
"I shouldn't really be saying this, but I used to like the Crusaders as well – just because of how they scored tries – end-to-end tries. But I think I started disliking the Crusaders right about the time when the Blues lost that final at Eden Park and I was absolutely shattered. I was like, 'That's it for my second team.'"
Some might suggest that Rokocoko backed the wrong horse.
Since that first championship in 1998, the Crusaders have won 10 further titles – including the last four in a row.
The Blues, on the other hand, have tasted victory just once more – in 2003, the year Rokocoko made his debut for the franchise.
Following a successful campaign with the New Zealand Under-21 side in 2002, a broken ankle prevented Rokocoko from taking the field for Auckland during the provincial season. Blues coach Graham Henry had obviously already seen enough from the youngster, however, and elevated him straight into his squad for the 2003 Super 12 season.
I started disliking the Crusaders right about the time when the Blues lost that final at Eden Park and I was absolutely shattered. I was like, 'That's it for my second team.'

Joe Rokocoko
"Making the Blues itself was a huge, huge honour," Rokocoko previously told RugbyPass.
"I was doing rehab when Ted [Henry] came downstairs into the gym and was doing exercise. I was a bit nervous and just doing my stuff and he said, 'How are you kid?' and I said, 'Oh yeah, good sir'.
"He just stands there and you can see him thinking and he goes, 'Do you reckon you could play Super Rugby?' and I go, 'Nah – maybe in two, three years? But I don't think so, not yet.' He just goes, 'Ok' – that's the only thing he said, then walked out.
"A few months later, I got a call from Fitzy [Sean Fitzpatrick] – he was the manager. He said, 'Congratulations, you've made the Blues'. It was massive."
Despite his early elevation to Super Rugby, the Blues surprisingly weren't the first team to make a play for Rokocoko's signature.
"Early on, when I was coming up through the academy system, through the school years, there was a chance to go down to Christchurch and be part of the set-up there for the Crusaders," Rokocoko revealed. "I went down there with my old man and Rob Penney was there. We went down to see the club and see the facilities.
"I still crack up thinking about it because they had Marika [Vunibaka] in the treatment room, just lying down on the physio table like he was waiting to see me. We were going through the club and whoever was giving us the tour was like, 'These are the facilities, blah, blah' and we went into the physio room and he goes, 'Oh, what a surprise, Marika is here. Marika, why don't you tell him about the club?'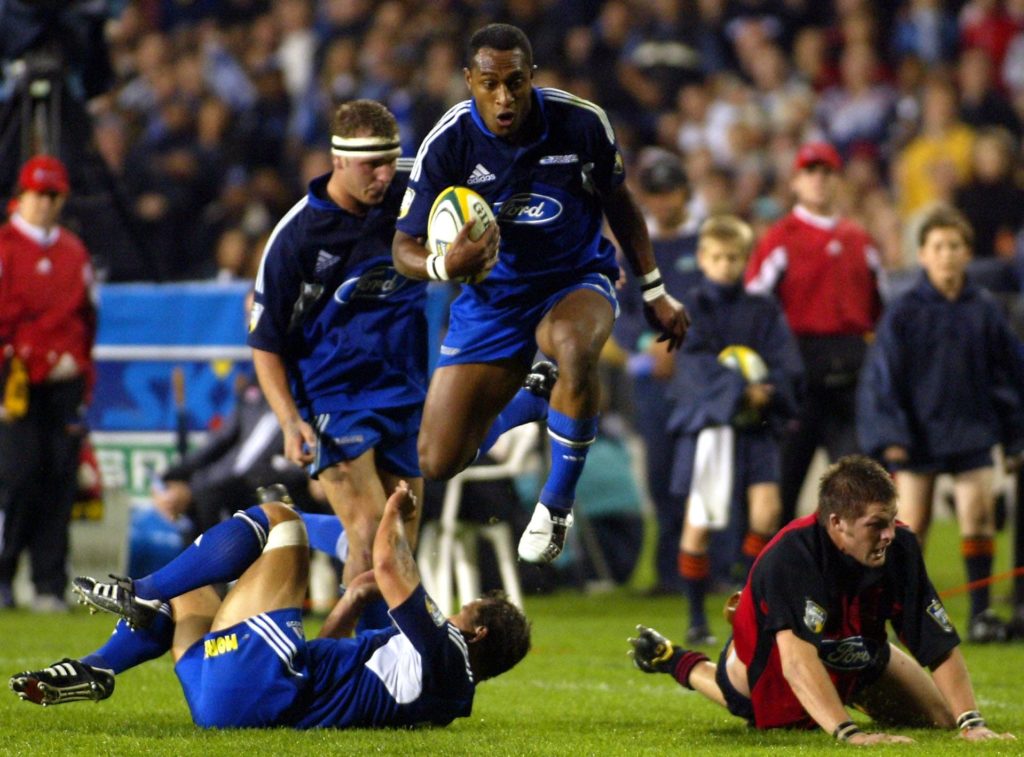 "He talked about the club and so forth, and how good the organisation was. I went upstairs to see Deansy [Robbie Deans] – that was the first time I met Deansy before making Super, and he had a bit of interest in me being involved and coming down.
"But, you know, I was a big Blues fan. I'd followed them since the early days and I just wanted to see if that feeling inside of me changed at all when I was down there – and it didn't. I still bled blue."
Flash forward to 2003, and Rokocoko's commitment to the side he idolised as a child paid dividends, with the 21-year-old earning 11 starts in his debut campaign – despite having to compete with the likes of Doug Howlett, Rupeni Caucaunibuca and Rico Gear for game time.
Come May of that year, almost five years to the day since the Blues fell at home to the Crusaders in the ultimate match of 1998, and the stage was again set for the two rival teams to contest a Super 12 final at Eden Park.
This time, however, Rokocoko wasn't watching from the sidelines. Instead, he was stationed on the Blues' left wing – and he wasn't about to let history repeat itself.
"I was a bit nervous going into that final because I could remember when me and my mates were there in the south stand, just watching how the game went down five years earlier," Rokocoko told The XV. "I remember being in the changing rooms before the game and having flashbacks."
Thankfully for Rokocoko and his teammates, the Blues were able to avenge their loss from 1998, clinching a four-point win.
I was a bit nervous going into that final because I could remember when me and my mates were there in the south stand, just watching how the game went down five years earlier.

Rokocoko
"It ended up being such a tight game. We knew how good the Crusaders could be and how classy a team they were and it was so awesome just to get that win.
"It was a similar game to the one I'd watched, actually. Same teams as well, of course – but the result was different."
There was more to come for Rokocoko that year, with the outside back earning selection in the All Blacks and travelling with the side to the Rugby World Cup in Australia, where they finished in third place.
His 2004 Super 12 season was blighted by injury, however, and Rokocoko struggled at times to earn a starting jersey for the Blues. On a trip down to Christchurch for a rematch with the Crusaders, Deans again tried to lure Rokocoko south.
"With the Blues in 04, I didn't play as much because of the number of quality players we had," said Rokocoko. "We had Rico, we had Rups, we had Dougie, we had Mils in the back three, had Shannon Paku there covering as well. We had a lot of players so I wasn't playing as much, we were just swapping around.
"We went down and played the Crusaders and it was the game where Rups scored some outstanding tries and we scored that end-to-end one – when Carlos scored in the corner. But I was on the bench for most of the match – I don't know what jersey I was wearing, 20-something.
"After that game, I spoke to Deanso and he goes, 'Mate, what are you doing? Why are they not playing you?' I go, 'Oh, we've got some good players,' and he goes, 'Come down here, mate, and then we'll play you'."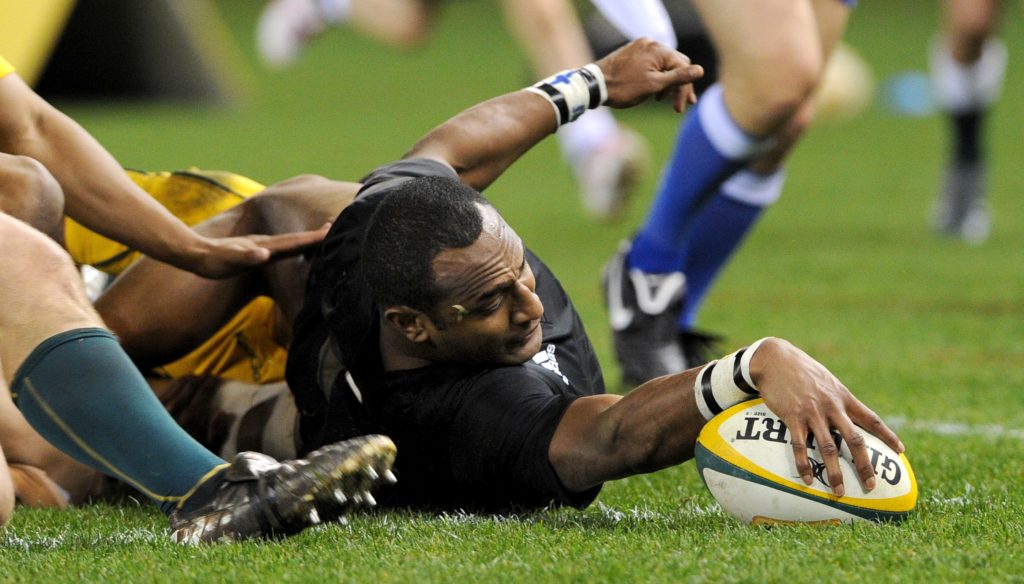 Rokocoko, who finished his All Blacks career with 46 tries in 68 tests, again rebuked the approach – but has acknowledged that a move south likely wouldn't have hindered him.
"You know, it could have worked," he said. "I reckon it could have worked well, to be honest, looking back. We've seen some players make good strides going down there, players who've been in the wider training group for the Blues and they've gone down south to the Highlanders or Crusaders and they end up being starting All Blacks.
"So, who knows? But I do like my pathway."
The Blues rivalry with the Crusaders hasn't had quite the same shine to it over the past decade and a half, courtesy of the Blues never really reaching any great heights since that 2003 final.
In fact, since that fateful game, the Blues have managed just five victories in 25 head-to-heads. The last 12 have all fallen the way of the Crusaders.
That doesn't mean the relationship between fans of the two sides have improved, however and nor does it mean that the rivalry has fizzled out altogether. One win for the men in blue could change things entirely.
Rokocoko first experienced the passion of the Cantabrian supporters on a trip down to Christchurch to play for the Auckland Under 21s when he was still a teenager.
"We went down to Canterbury and we played early in the day, I can't remember if we won or not, but then we went to the Auckland game against Canterbury later on that day.
"We were obviously wearing our Auckland tracksuits and I think Auckland got smashed, 38-10 or something. We were all sitting up the top of the terrace and we were slowly walking down and we just got an earful from all sides, they were booing us and shouting, 'Go back JAFAs, go back to your place up north!'
"Wow, I never got to experience the rivalry or hatred of each team so much – you hear about it in Auckland but when you're in the crowd wearing an Auckland tracksuit, it was something else."
That intense rivalry still exists, despite the lack of genuine competition between the Blues and Crusaders of late, and Rokocoko believes that that emulating the Crusaders in some ways is now paying dividends for his former side.
Wow, I never got to experience the rivalry or hatred of each team so much – you hear about it in Auckland but when you're in the crowd wearing an Auckland tracksuit, it was something else.

Rokocoko
"I've been trying to think why it hasn't really gelled all these years for the Blues compared to the Crusaders," Rokocoko told The XV. "I look at them and see that team that won in '98, the first time, and there were a good crop of senior guys who stayed on and they maintained that same ethos, standards, values and culture of that team and filtered it down to the new players and coaches coming through.
"Nothing changed, looking from the outside. That was so ideal for the Crusaders because you always had these guys maintaining the standards. It's like the All Blacks, your legacy, you have your values and nothing changes despite the changes in the team.
"Sometimes I look back at the Blues and we kind of changed coaches and changed all these players, we had new values and a new culture every few years. I'm not saying that's an excuse but I've always wondered why it hadn't really come together.
"But I've seen the work that Rangi [Leon MacDonald] and Tana [Umaga] have done. They're working hard for each other, and so are the players. Guys who are superstars, they're teaching them that they're not bigger than the team and that they need to work hard for the team, so it's been awesome to watch.
"They've given senior guys more responsibilities, they're not allowed to just turn up and do stuff in the weekend, they have to take charge of the team. We all know that when you're a senior guy, players look at you and the way you train, the way you play, it snowballs throughout the whole team."
There's no denying that the Blues have been on an upwards trajectory for the past few seasons but, at the end of the day, that counts for nothing if they can't challenge for a Super Rugby title – and Sunday's match with the Crusaders will go a long way to decide who are crowned champions in 2021.
While Rokocoko may have had one foot in the Crusaders camp when he was growing up, there's no questioning who he wants to see win this weekend.
More stories