Back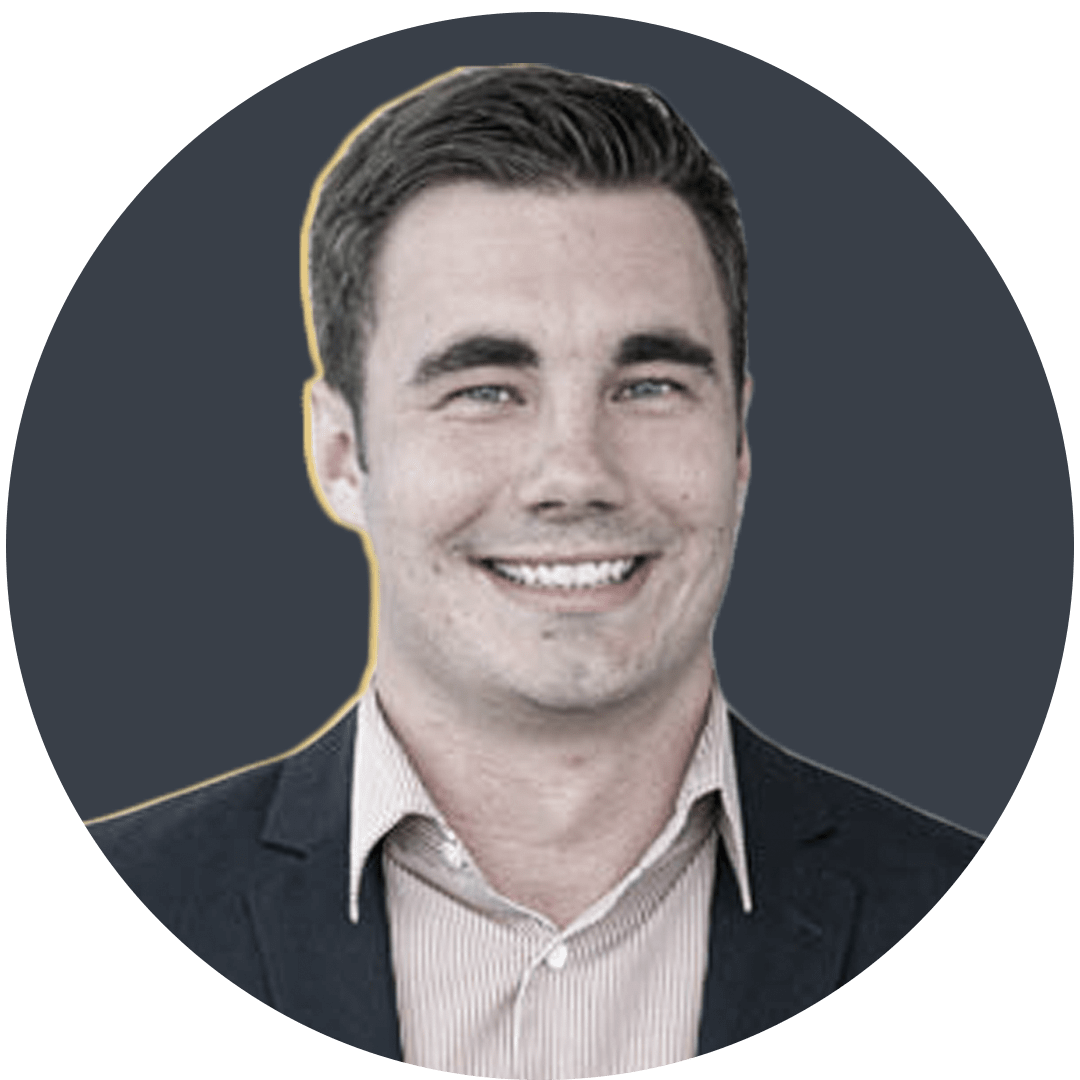 By Tom Vinicombe
All Blacks dream not over for Japan-bound Brett Cameron
When the All Blacks announced their squad to travel north in the final months of the 2018 test season, there were a few surprising call-ups to the team.
As well as the 32 players set to feature in the Europe-leg of the tour, Steve Hansen named 19 additional men to travel to Japan for the one-off fixture with the Brave Blossoms, including nine uncapped players.
Many of them were household names who'd been knocking on selection door for some time but had never been given the opportunity to crack the team, the likes of Gareth Evans, Dillon Hunt and Matt Proctor.
There were also a handful of players who'd long been earmarked for higher honours such as Asafo Aumua, Tyrel Lomax and Mitchell Drummond.
Amongst the nine uncapped players, however, there were two somewhat left-field call-ups, Taranaki prop Reuben O'Neill and Canterbury first five Brett Cameron.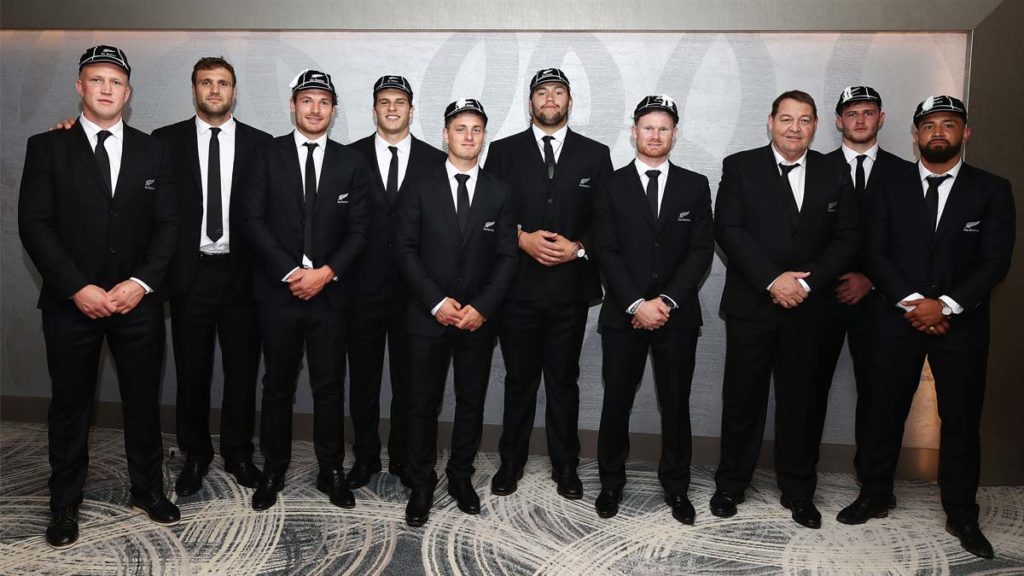 While O'Neill never had the chance to earn a cap, Cameron was named on the bench for the match against Japan and entered the fray with 9 minutes left to play, cementing his spot amongst the elite few players to wear the coveted black jersey.
For most players, All Blacks caps tend to come towards the tail end of a career, once they're well-established at Super Rugby level.
For Cameron, the opposite was true. The then-22-year-old had made just a solitary appearance for the Crusaders in 2018 after joining the squad as an injury replacement, and his test with the All Blacks hinted that there were big things to come for the Whanganui-native.
Following the game, Ian Foster issued a challenge to the young playmaker: Earn some game time at the Crusaders and make the most of the opportunities that would come his way.
Almost three years later, and Cameron has struggled to kick on. Not through any fault of his own, mind you – opportunities haven't exactly come thick and fast in recent seasons, partially thanks to the advent of the global pandemic last year.
That was an awesome experience and I had a really good year of footy in 2018 and that sort of topped it off and it gave me massive confidence going forward.

Brett Cameron on his All Blacks debut
Looking back on that game in Japan, some may wonder whether Cameron's early introduction to the national squad was as much a curse as it was a blessing – but that's not how the 24-year-old sees it.
"You're never ever going to regret that at all," told The XV.
"That was an awesome experience and I had a really good year of footy in 2018 and that sort of topped it off and it gave me massive confidence going forward. It was just unfortunate that it just didn't keep rolling from there."
Cameron entered 2019 as the Crusaders' third-choice five-eighth, behind Richie Mo'unga, who had led the side to back-to-back Super Rugby titles, and Mitch Hunt. Cameron, in his first season of Super Rugby, was eased into the campaign and didn't feature until the Crusaders' fourth round fixture with the Chiefs, earning 24 minutes off the bench.
A couple of weeks later, Cameron started in the Crusaders' ill-fated 20-12 loss to the Waratahs and after two further sub-10-minute cameos off the bench, his season was all but over until the Crusaders final regular season match against the Rebels.
It wasn't a bad debut season by any stretch of the imagination, and when Hunt headed further south to the Highlanders at the end of the year, it looked like minutes would be more forthcoming for Cameron in 2020
Cameron started the campaign as Mo'unga's back-up on the bench but after a strong performance from David Havili in the No 10 jersey against the Chiefs, coach Scott Robertson likely realised the Crusaders didn't always need a specialist five-eighth in the reserves.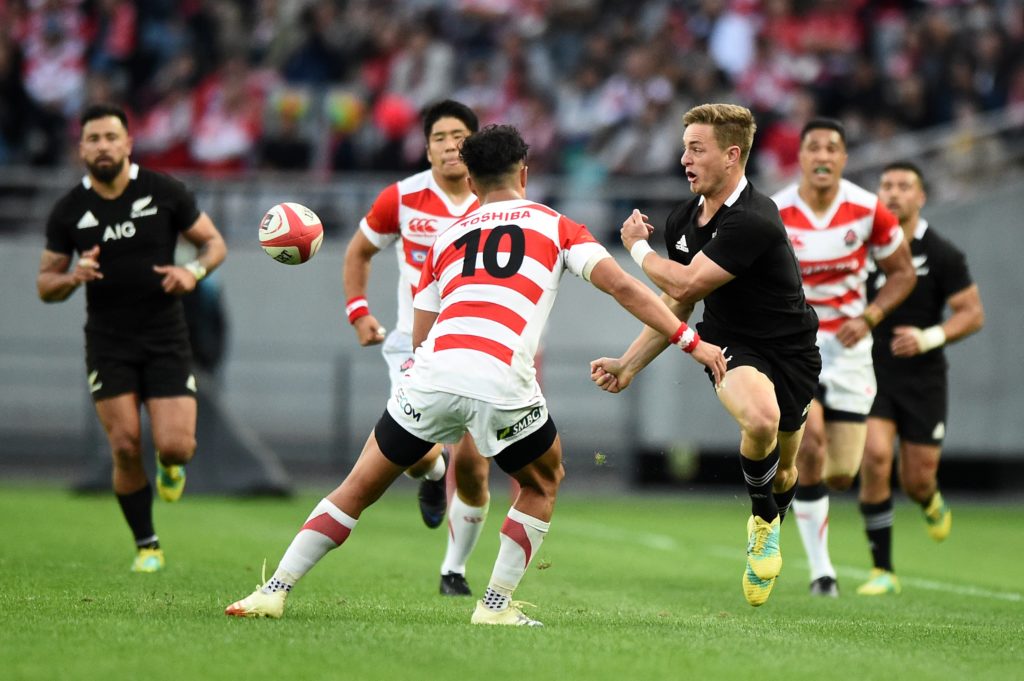 Covid-19 then complicated things further. Following a drawn-out break, Super Rugby Aotearoa kicked off. In the ten-week competition lacking any sort of play-offs opportunities for less experienced players were limited, with every game an absolute must-win.
With Richie Mo'unga the clear first-choice flyhalf, opportunities were few and far between for Cameron – and it was a similar story this year in both the Super Rugby Aotearoa and Trans-Tasman competitions.
Suffice to say, it's been a difficult couple of years for the playmaker.
"It was a real tough season for me, to be fair," Cameron said. "Every year you come in feeling better and more ready and I came in and felt like I had a good pre-season and I was feeling strong and fit and heaps more confident standing up in front of the team and talking to the boys. I was feeling really good about the season.
"But just getting excited to train every week is tough when you get into the second half of the year. It is a real close competition so every team's rolling out their best players and all the games have just been so tight. Even 10s coming off the bench, it's only really for a few minutes. It's pretty difficult to get a decent crack.
"I've obviously learnt heaps and kept learning while I was down at the Crusaders and Canterbury but you can only learn so much when you're just training and you've really got to put what you're learning out on the field and you see young guys that get thrown straight into Super and they go really well and that's just what you need, that game time. That was a massive thing, just getting out on the field and being able to put it all into practice."
There are times when you look at other teams that are maybe giving their young boys a crack and they're going really well so it's quite frustrating but I guess that's just how it is.

Brett Cameron
To his credit, Cameron persevered and took it upon himself to make sure that even if he wasn't in the run-on side, or even the match-day 23, his teammates would be as best prepared as possible for the challenging matches ahead of them.
"Every week is tough when they name the team but I'd always just try and take it upon myself to lead the boys that weren't playing for the week, just to prepare the team as best we could. I was proud of the fact that I felt I did that pretty well this year, even though I was really gutted each week that I wasn't playing."
That commitment to training, however, didn't necessarily pay dividends, with Cameron not getting a single opportunity for game time this year.
As it would with any player, that played on the young pivot's mind.
"At the end of the day, when you give all your energy at training and you're not getting picked, then you come home and you're gutted and you're knackered," he admitted. "It's tough.
"There are times when you look at other teams that are maybe giving their young boys a crack and they're going really well so it's quite frustrating but I guess that's just how it is. You can't argue with the success that the Crusaders have and usually they do use the whole squad and the boys go really well. It's frustrating at times but you've got to deal with it and do what you can."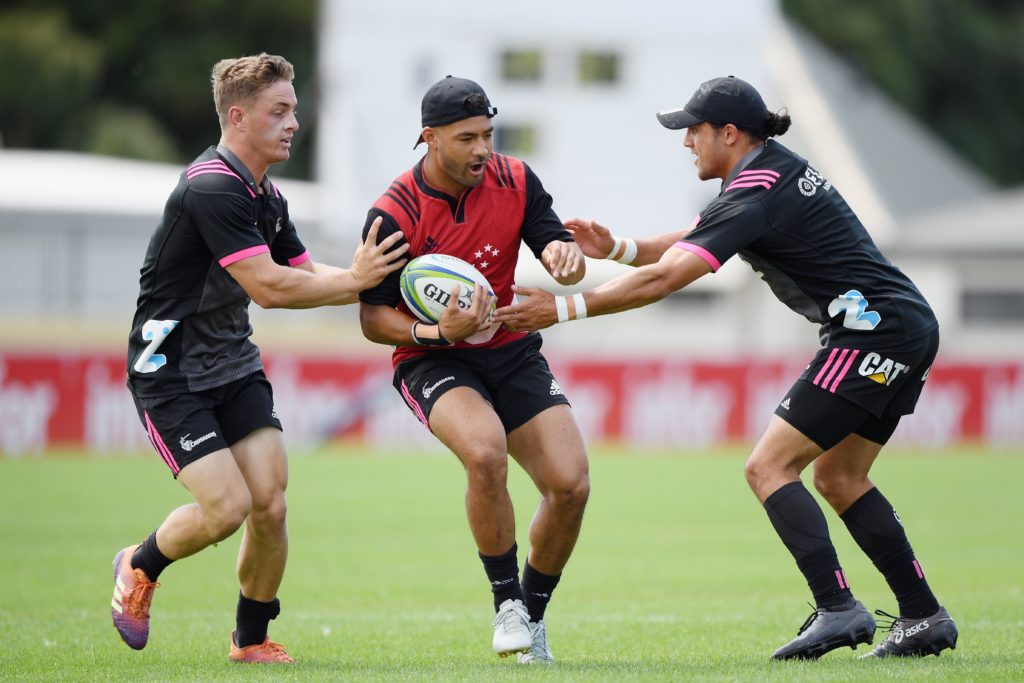 Cameron isn't the only youngster that struggled for minutes at the Crusaders this year, with their much-praised depth hampering a number of players who, while potentially ready to step up to the plate for Super Rugby, simply weren't up to the same standard as their senior teammates.
Halfback Ereatara Enari – who also arrived at the Crusaders in 2019 – played third-fiddle to Mitchell Drummond and Bryn Hall, and didn't earn a single start.
It was a similar story for lock Quentin Strange, who likely would have debuted for the national side last year had an injury not forced him out of the squad. With the likes of Samuel Whitelock, Scott Barrett and Mitchell Dunshea on deck, Strange was forced to play a bit-part role from the bench – as was former All Black Luke Romano – and earned just one start throughout the season.
Such players formed a strong support group off the field.
"There were a few of us this year that were struggling to get game time so we'd always stick pretty tight and have good chats about it and keep each other going throughout the week, training hard and still trying to push the boys," Cameron said. "It was good having a wee group of lads that understood what was going on and how everyone was feeling"
I'm looking forward to getting a bit of game time throughout NPC and then roll into the Japanese season with a bit of momentum and just get some consistency going.

Brett Cameron
And, at the end of the day, Cameron couldn't fault the Crusaders' approach to selection, especially given they once again secured the Super Rugby Aotearoa title.
The 24-year-old won't feature for the Crusaders next year and has instead turned his attentions to Japan, where he hopes to reignite his career on a one-season deal with the Kamaishi Seawaves.
"Obviously, I've been struggling for game time so that's really all I want to do at the moment, play footy," he said.
"I'm looking forward to getting a bit of game time throughout NPC and then roll into the Japanese season with a bit of momentum and just get some consistency going."
While Cameron had initially hoped to earn a contract with another Super Rugby team, it became apparent as the season wore on that he may struggle for opportunities anywhere in New Zealand, given the relative depth at No 10 and the limited opportunities that have presented themselves in recent seasons.
The likes of Fletcher Smith, Lincoln McClutchie and Tiaan Falcon have all headed to Japan for greater minutes while Otere Black, the man who this year led the Blues to their first title in almost twenty years, also admitted that a big factor behind his impending shift to the Land of the Rising Son is that there are no playing guarantees anywhere in NZ right now for first fives.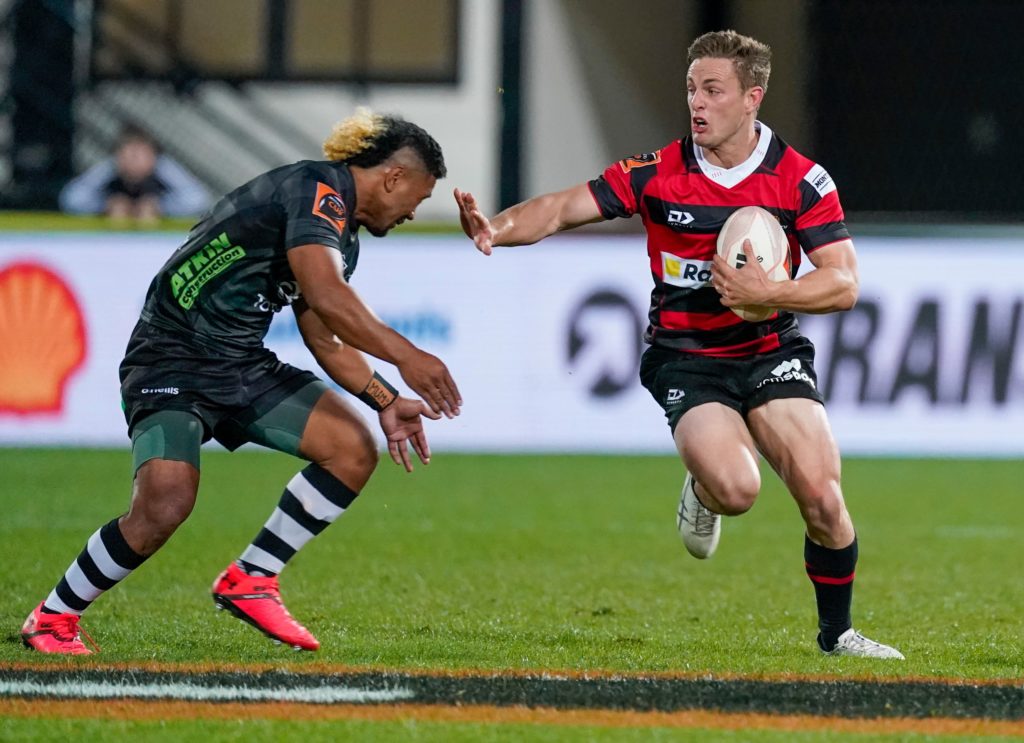 Cameron hoped that an NPC season with Manawatu, having shifted closer to home after a handful of seasons with Canterbury, could potentially put him back in the spotlight – but the 24-year-old wants to put his near-future in his own hands.
"My first preference was I really wanted to play Super Rugby and I just really wanted to go somewhere where I could potentially push for a starting position and get game time," Cameron said. "Not getting any game time this year was really tough to take and I guess that didn't help getting any interest from other teams and once the Japan thing came up, it was really the only option.
"The thinking was, if I did get an offer with another Super team, would I be signing up as a third choice? I think most teams are quite full in terms of their 10s at the moment so I think it's just time to have a crack somewhere else."
But Brett Cameron isn't calling time on his career in New Zealand, by any stretch of the imagination.
The move to Japan is very much a temporary means to accomplishing a longer-term goal and the chance to actually play consistent rugby week-in, week-out for the better part of the next 18 months could be exactly what he needs to reignite his career in New Zealand.
That all starts this weekend, with Manawatu kicking off the competition on Friday night against Counties Manukau.
"I think this is probably the season that I've been most excited for in a long time and I'm feeling really good at the moment and hopefully can just stay healthy," Cameron said. "We've got a good squad and everyone's pretty fizzed for some footy and it's coming around quickly. It's going to be real exciting."
More stories