Back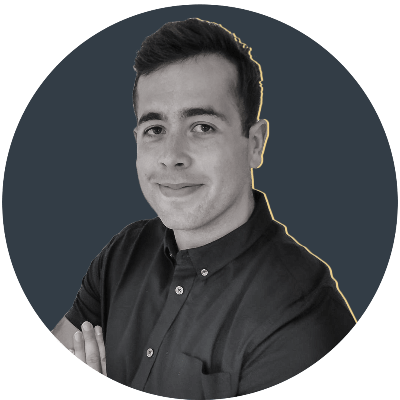 By Jamie Lyall
Adam Radwan: 'Last season was my hardest; I had nothing away from rugby'
Adam Radwan is fast. Fast enough to outstrip almost anyone on the European circuit. Fast enough to clock sprint times approaching Olympic levels. Fast enough to be called "absolutely lightning" by Eddie Jones, who dropped his name alongside that of Cheslin Kolbe. Fast enough to score four tries in first two England caps and a bucketload more for Newcastle Falcons. So fast that when he sets off, eyes wide, mouth agape, legs whirring, his lower body melts into a blur of hurtling flesh like the Roadrunner giving Wile E Coyote the slip.
But even Radwan could not outrun the mire that swamped him last season, as his form faltered and his club toiled. He got a sniff of Test rugby in the autumn with England, then he was bouncing in and out of training camps without being picked. Injuries laid waste to a Falcons squad light on seasoned first-teamers and he fell into a painful cycle.
"Without a shadow of a doubt, last season was my hardest," the 24-year-old tells RugbyPass+. "Lots of ups and downs. Lots of things happening. A very tough year.
"The selection stuff [with England] is always hard, especially when I feel I started the season really well, then wasn't playing well for quite a while. That was frustrating because I knew I wasn't playing well and I knew what that was going to lead to. I then tried too hard in games, started forcing things.
"When I had that real tough period, everything felt so negative because I didn't really have anything away from rugby."
Dean has given me so many opportunities. When I had that dip in form, I remember sitting down with him and having some difficult conversations.
Amidst the darkness, Radwan found an unlikely source of light. Growing up in North Yorkshire, he spent carefree childhood weekends fishing with his grandfather, merrily journeying across the North East and into the Scottish Borders in search of salmon and trout. When rugby took over, the game consumed his weekends and the fishing fell away.
"From the age of four or five, we would either be shooting or fishing every weekend. My granddad taught me to fly fish and I absolutely loved it. He took me all over Scotland; we did loads of cool stuff. And then I just stopped.
"Rugby got really serious and I did that instead of fishing. But I watched Bob Mortimer's Gone Fishing and I thought it was hilarious. I missed having that craic.
"[Newcastle prop] Richard Palframan fly fishes a lot and I basically said to him, 'I'm going to dig out all my old gear and you're going to teach me to fly fish again'. I was pretty useless but as soon as I got the hang of it again, I loved it.
"We've been out together loads; salmon fishing, sea trout fishing at night, class times. It's now a really good balance, I've got something away from rugby. Me and him go out fishing, you're out in really nice parts of the country and you just get to relax and switch off."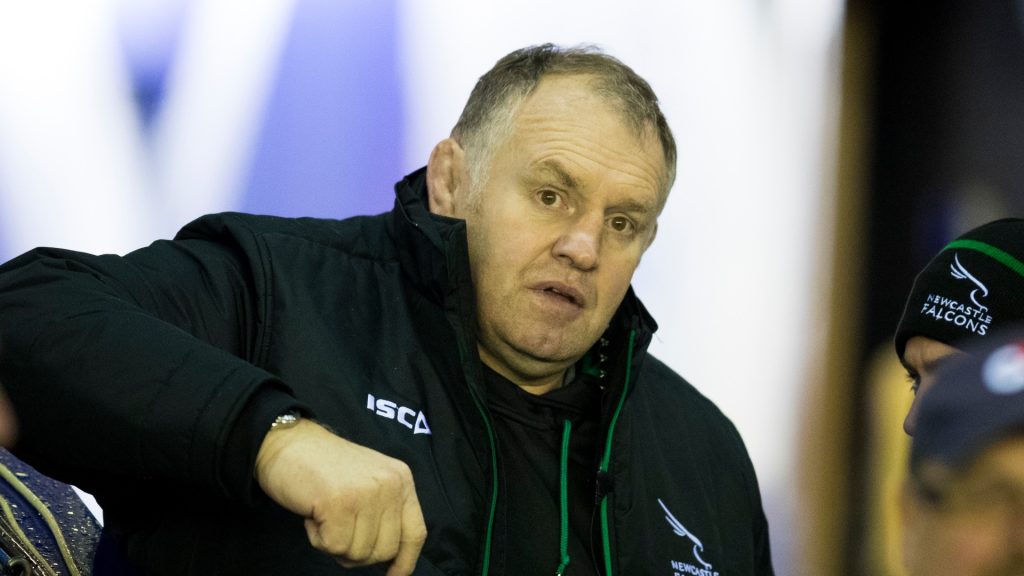 Dean Richards stood down as Newcastle director of rugby at the end of the season. (Photo by Kenny Smith/SNS Group via Getty Images)
In popping the rugby bubble that envelops so many emerging talents, Radwan also found a common interest with his old boss. For a decade, Dean Richards stood astride Newcastle Falcons like a colossus. Two promotions and a relegation, a Premiership semi-final and European Champions Cup rugby, and a host of local talent reared and refined on a modest budget with few marquee names.
Richards abdicated his throne this summer, although you fancy his fingerprints will remain evident on the club's inner workings for some time yet. Certainly, he has had a huge influence on Radwan's path.
"Dean actually owes me a day's fishing," he says. "We were meant to go a couple of times but the weather had been terrible. I remember once when I was away with England, Dean, Kyle Cooper and Palf all went together. They caught two massive salmons and were sending me pictures while I was on the train. I was absolutely fuming.
"Dean has given me so many opportunities. When I had that dip in form, I remember sitting down with him and having some difficult conversations. But we had them because he wanted me to be playing my best rugby and playing for England. And he wanted to know if there was anything he could do to get me back firing. He just wanted to help.
"After a great result, he was class. We had some pretty tough ones and that's when you saw the old-school Dean. I remember one particular game, London Irish away last year, we just didn't play well at all. Everything we did, every aspect of the game, we were poor. I just knew coming off the pitch we were in for a serious talking-to – and we got one. I probably can't repeat any of what was said.
"He's a brilliant character and what he's done  for the club is amazing. I've got so much respect for Dean. He gave me my first professional contract; every contract I've signed has come through him. It was a shock to see him step down and I was sad to see him go."
It was Richards who stepped in to offer Radwan a deal when, at 18, he had been released from the Newcastle academy. The winger was all speed and dynamism and agility back then, but lacked the soft skills required to cut it in the professional ranks. It was a dizzying blow, but one Radwan soon resolved to conquer.
Newcastle made 100% the right decision to release me. I wasn't ready. Had they signed me at that point, I don't think I'd be where I am today
"We were all given individual meetings with the coaches. My parents were both working and said they could take time off to come with me, but I said, 'no, it's fine'. I drove up there from Middlesborough on my own. I knew what the outcome was going to be.
"I was very quick, very strong, a very good athlete, but there's so much more to it. They just didn't know how quickly I would pick up that side of the game.
"The meeting took quite a while because it was a tight call and a very tough decision for them. I drove home and called my parents on the way home.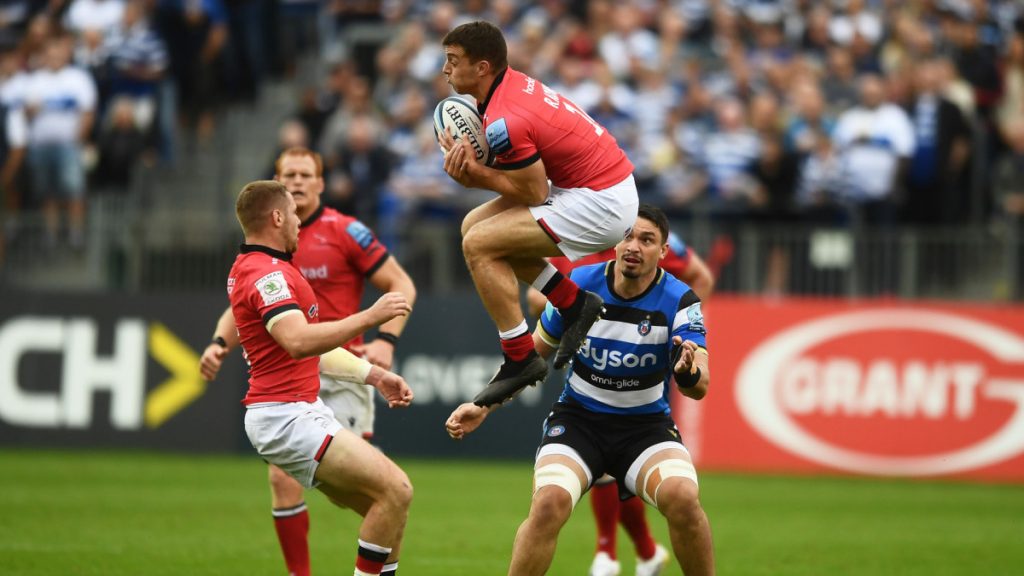 "I was 100% sure at the time I was going to be a professional rugby player. I didn't know it was going to take that little bit longer. It was really tough, I moped around for a week or so, but if you want to do something like that, and you think you can, you've got to get straight back into it. It didn't take long."
Radwan was released in the April, and given a professional deal by the August. He spent hours attacking his deficiencies to make sure he was viewed as more than a pure flying machine.
"They said, 'if you go away and work on those things, there will be an opportunity', and I fully believed them. I went away, worked hard, and they were right: there was an opportunity. I remember speaking to Mark Laycock, the academy manager, about it, and saying, 'you made 100% the right decision'. I wasn't ready. Had they signed me at that point, I don't think I'd be where I am today."
That said, even with those flaws addressed, Radwan is unabashed about his scorching point of difference. Eddie Jones likes to talk about choosing players with attributes he cannot coach and there are few in world rugby who can match Radwan stride for pumping stride. He has clocked close to 11 metres per second on the charge in England training, faster even than Jonny May. At 5ft 10ins and 89kgs, he is no juggernaut, but nor does he need to be.
"[Eddie Jones] wants me to be scoring tries, finishing opportunities. Luckily for me, that's a strength in my game. I need to work on my aerial ability, kicking, that sort of thing, but my biggest focus will be on becoming as good a finisher as I possibly can.
"My gym sessions are all programmed around speed and power. I don't want to get any bigger. I want to stay the weight I am and get quicker and more powerful.
"As a winger, it has changed a lot, you have to do quite a bit more. At club level, you can probably get away with certain things. But if you want to be an international winger, you have to be so well rounded and there's a level of skill you have to have. It depends what standard you want to take your game to."
I'll do what I feel will put me in the best place to play for England. I'm not sure what that is or where I'll be. It could well be at Newcastle.
If teenage Radwan's response to being jettisoned by Newcastle is impressive, his back story is equally beguiling. His father, Belal, is the son of an Egyptian tailor from Port Said who met Radwan's mother while she explored Africa.
"I'm an out-and-out proud Englishman, but I like my heritage, it's quite cool. Basically, my mum went travelling, met my dad abroad, and they came back together. I was born in a post office in Yorkshire that we used to have."
Newcastle's season begins, just as it did a year ago, with the visit of Harlequins. Radwan scored a brilliant solo try that day. He longs to start the new campaign with a similar splash and while he fell narrowly short of making Jones' squad to tour Australia, was pleased with his efforts in the England camp.
He also has a major decision looming. This is the final year of his Falcons contract and for all the financial strife sweeping the English game, Radwan's signature will be a prized one. Rightly or wrongly, a move south could generate more interest from the national coaches.
"I finished the season in a good place. I didn't get on tour but I still think I had a really good few weeks with England, got some great feedback, and I know what I need to do to be more involved in the games coming up.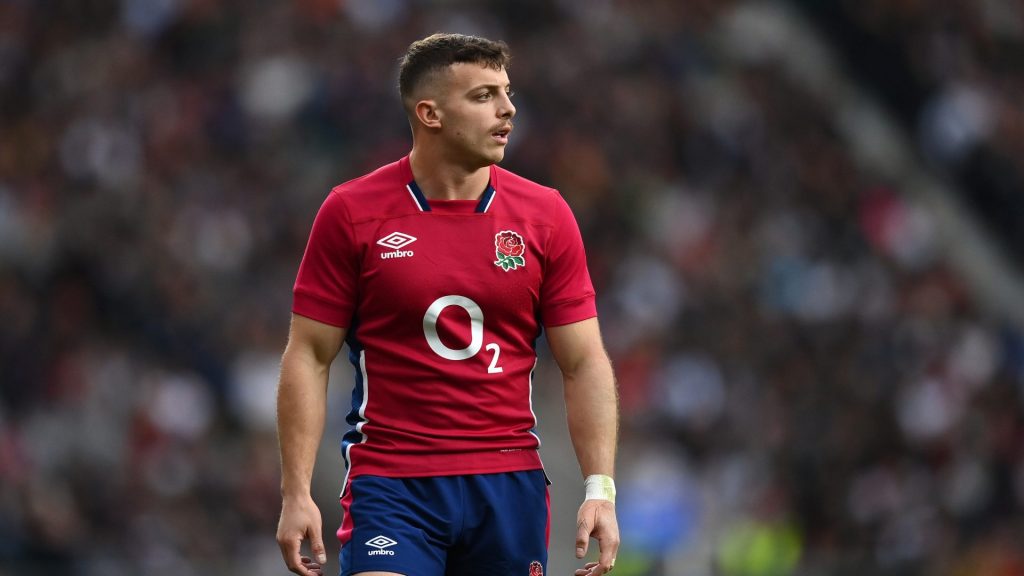 "My ultimate goal is to play for England as much as possible. I make a lot of sacrifices to live the lifestyle of a professional rugby player, so I'll do whatever is going to help me play for England the most.
"The last few years – maybe not last year – has suited that because I've got plenty ball at Newcastle. Last year was difficult but ultimately, I don't know. I'm not sure what that is or where I'll be. It could well be at Newcastle.
"I'm trying not to get caught up in, 'my contract is up, what am I going to do?', or, 'there are England games in November, am I going to get selected?'. Playing well for Newcastle is the number-one goal because that'll put me in the best position to play for England."