Back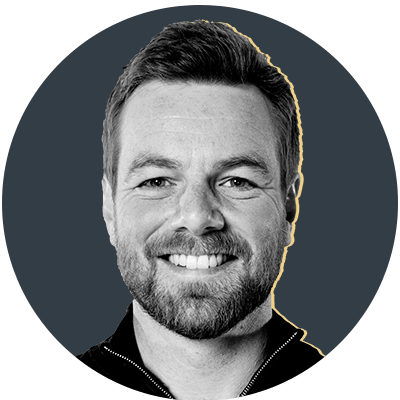 By Ross Harries
A nation's custodian
Thirty eight musclebound, testosterone-fuelled men. Their expressions veering between anger, derision, and disdain. Arms folded, jaws clenched. All looking at you for an explanation. That was the situation Martyn Phillips found himself in during what he describes as his lowest moment in the job. The date was Tuesday March 4th, 2019, four days before the penultimate leg of a Grand Slam campaign.
Rumours had leaked about a proposed merger between the Scarlets and the Ospreys – two of the bitterest rivals in British rugby. It seemed unfathomable; impossible. The fans were enraged at the threat to their clubs' identities, but the consequences for the players were potentially far more damaging – the loss of their livelihoods.
"I can remember it like it was yesterday. My heart was going like a train. The guys had done so well, they've got a really tough game up in Scotland, and we've done everything we can to make it difficult for them. It wasn't just about the Ospreys and Scarlets players; the contagion in the squad was all over the place. The coaches were thinking 'we're trying to win a Grand Slam here, and the blazers have conspired to make that enormously difficult.' Whether I like it or not, that happened on my watch. There were all sorts of claims and counter-claims going on. I said to Warren, 'I know we're in game week but I'm going to stand up in front of them on Tuesday and tell them what I know. It doesn't make it right but at least they know what I know, and we'll have one version.' I can see the looks on their faces now. They'd have been thinking 'he's lying, have I got a job? Am I going to get a new contract?' I think they were just shell-shocked. It was a terrible week."
That Saturday in Murrayfield, after a strong first half, Wales began to falter. Scotland rallied and seized the initiative. Up in the stand, Phillips' fears crystallised into one overriding thought. Turning to his chairman, Gareth Davies he said "if we lose this, we're dead."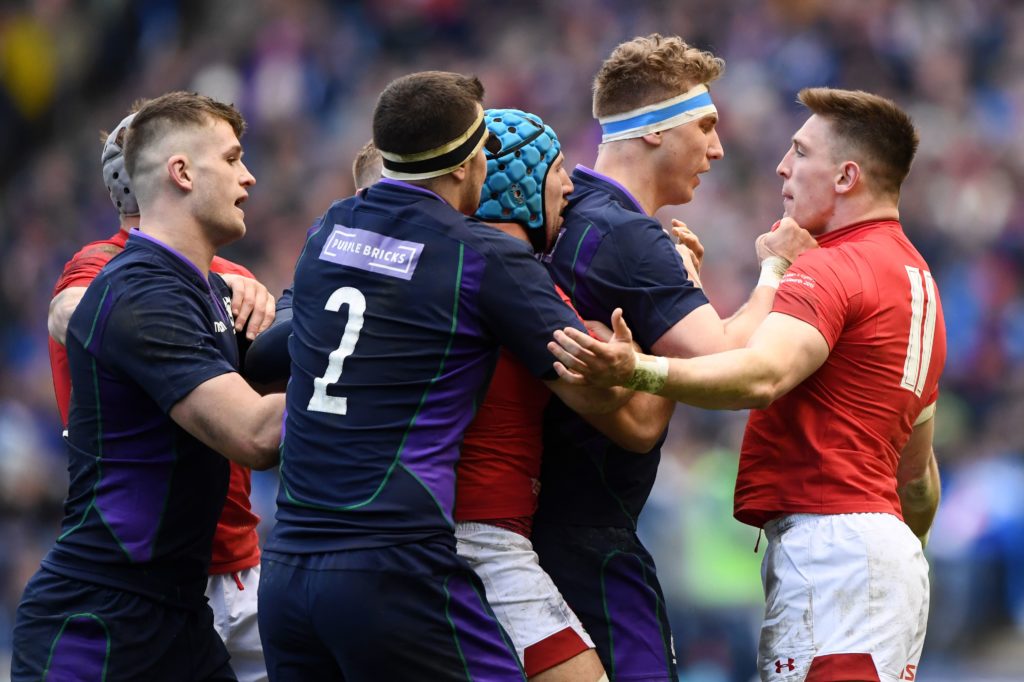 Melodramatic, perhaps, but an indication of the mob mentality in Wales. When it's your hand on the tiller, you're hopelessly exposed to the tidal wave of emotion that accompanies a defeat. Wales eventually won, and Phillips entered the changing room to offer his heartfelt apologies.
I was big enough to say it. I run Welsh rugby, and this shouldn't have happened.
A week later, Wales annihilated Ireland and secured the Grand Slam. It was a performance borne of backs-to-the-wall fury. Walking around the sodden turf of the Principality Stadium in the immediate aftermath, Phillips didn't share the elation of the tens of thousands of fans; he felt just sheer, unadulterated relief.
Culturally, we're a little predisposed to criticise in Wales. We're world class at telling people what's wrong.
It's an extreme episode but an instructive one. By this point, Phillips was inured to the unrelenting scrutiny that accompanies the role. His public persona has been one of almost unflappable optimism, but he admits that maintaining a glass-half full attitude in the face of some corrosive negativity has been exhausting.
"Culturally, we're a little predisposed to criticise in Wales. We're world class at telling people what's wrong, but we're in short supply of people who say 'well, what are we going to do about it then?' When you're in more senior positions, how you show up, what you say, where you go, who you talk to is more important than almost anything else. So I've always tried to be calm, and to hold myself in the solution, but that is exhausting. It does take it out of you, let's not pretend otherwise. I read a lot about people dealing with pressure and mental health issues, and you're not immune to that as a CEO. I've had a lot of sleepless nights because there are some big decisions to make, even in the more recent past – do you let the Scotland game go ahead or not? What are you going to do about pay reductions for staff and players? In the end most of what I call 51-49 decisions end up on my desk. A lot of the time, there's no road map. You just have to call it and live with the consequences."
"I'm not the last guy at the bar, I'm not the life and soul of the party. I'm happy just to blend in, so I found the public profile of the job difficult all the way through. At the heart of it was the scrutiny. Even down to the game's minutiae, people will question your decisions, and what's really difficult is that they only have a fraction of the information. What you want to do is say, 'yeah but the bits you didn't know are this, this and this. That's why we chose to go left not right.' But most of that's confidential."
It's often said that the CEO of the Welsh Rugby Union is a more public role than that of the First Minister. The types of decisions that would have been of little interest outside the boardroom in his previous role at B&Q are mercilessly dissected here in Wales where positions are enflamed by a partisan media and passionate fanbase. Phillips has always espoused the virtues of honesty and transparency but has preferred to operate away from the glare of publicity.
At the beginning of Phillips' tenure, he was made aware of Taulupe Faletau's desire to move to Bath from the Dragons. On the face of it, a simple case of a player trying to boost his earnings, and experience life over the border. But viewed through the distorted prism of Welsh fandom, it was a loss of incalculable proportions. The departure of a talismanic figure – to England, no less. The vociferous public reaction came as surprise to Phillips but steeled him to act decisively when a similar situation arose with Shaun Edwards. The Wales defence coach – also something of a national treasure – wanted to combine his international duties with a part time role at Toulon. The obvious snag – they were in the same European Cup pool as the Scarlets.
Most of what I call 51-49 decisions end up on my desk. A lot of the time, there's no road map. You have to call it and live with the consequences.
"A few people internally had said to me 'you can't have Shaun coaching against our own players in Europe, it just doesn't work.' So we ended up not doing it, and it was quite a big story. I remember lying awake at night thinking 'should I let him go, or should I dig my heels in?' Normally, in B&Q you'd make that decision and move on, whereas the story ran for about three weeks in Wales. Shaun was probably thinking 'who's this new blazer telling me what to do?' We had a meeting and I explained why I couldn't let him go. It's not what he wanted to hear, but in a weird way, I think he had a certain amount of grudging respect towards me after that, because I'd stood up to him."
Another policy that has been picked apart as comprehensively as a vulture devouring a carcass is the Senior Player Selection Policy (SPSP); "Gatland's Law" in its previous guise. It's reared its head most recently in the case of Thomas Young who, just three caps into a fledgling international career, finds himself ineligible after signing a new deal with Wasps. There is less wriggle-room in the current policy – only those with sixty caps or more can still be selected if they play their rugby outside Wales. It's a neat microcosm of the dilemmas Phillips has faced – where Gatland's Law was pilloried for its vagueness (there were wildcard picks and countless loopholes), the SPSP has been criticised for its inflexibility.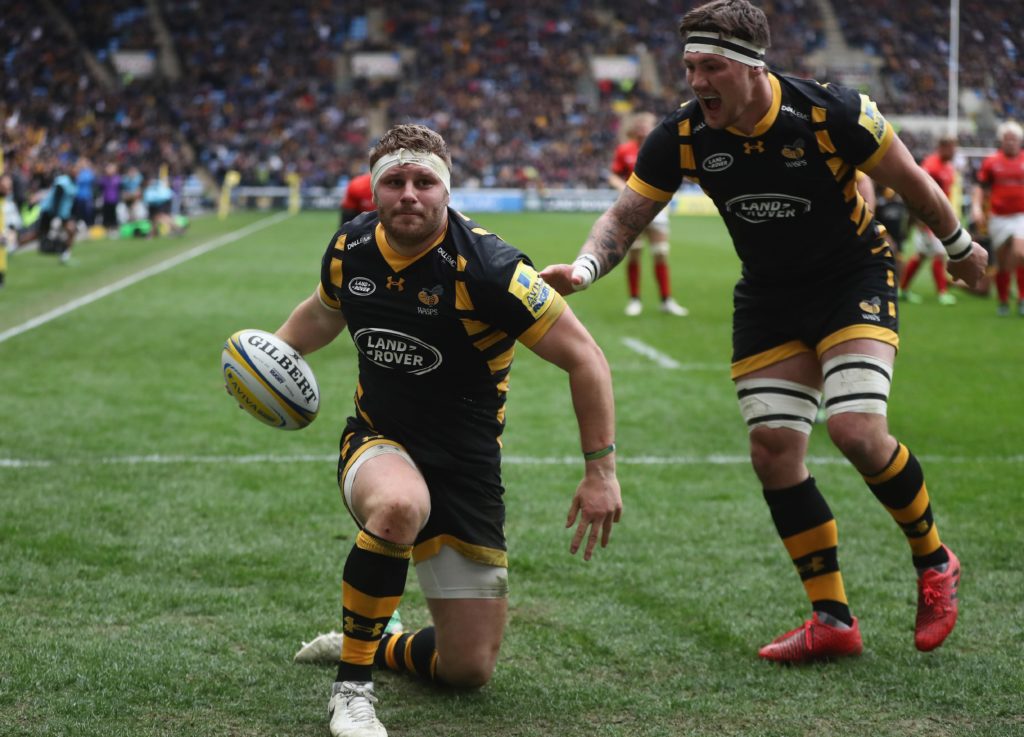 "The wildcards thing was really unhelpful. If we'd stayed with the old one, we'd have had two wildcards for the World Cup in Japan, and you'd have had six or seven players in England all telling themselves they'd have been good enough to be a wildcard. The reality is five of them would have been disappointed. Whatever policy you have, you have to have clarity, zero loopholes and absolutely stick to it. The Thomas Young case is interesting. One of the debating points (when drawing up the policy) was if a player isn't offered contract by a region would they still be caught by the rule? The discussion was that a player could say 'I want to come and play in Wales, but I want to make £400,000 a year'. If the regions say 'well the most we've got is 300', then the player could say 'I made myself available, I wasn't offered a contract and therefore I should still be picked because hey, I was prepared to come back.' Then it would become a form of loophole. Would I like Thomas Young to be available for selection? Of course. But before you know it, one concession leads to another, and to another and it's not worth the paper it's written on again."
I'm not the last guy at the bar, I'm not the life and soul of the party. I'm just happy to blend in.
There are frustrations that cannot be resolved, and arguments that cannot be won. The Professional Game Board set up during Phillips tenure has been simultaneously lauded as a model of good governance and criticised for not providing the expediency it promised. The fallout from the aborted Scarlets-Ospreys merger was ugly. Project Reset and the new pay-banding structure has attracted as much ire as praise. For every critic who referred to it as "Stalinist", you'll find a supporter who hails it as the bulwark against bankruptcy. There's an oft-quoted aphorism in broadcasting that if you're being criticised from both sides of the divide, you're probably ploughing the right furrow. The same applies here. During Phillips tenure, Wales have continued to punch above their weight for a small country lacking the resources of their rivals. There's been another Grand Slam, another world cup semi-final, and – what he regards as his proudest moment in the job – an unprecedented 14-game unbeaten run.
"We had that tough time in New Zealand in 2016, and we sat down with Warren and a few others and said this isn't working. We were able to identify two or three things that we thought were the reasons why, so we built the plan that would take us into the Japan World Cup. We did it in my house – we had two days with charts and everything. We started to build depth and belief and we started to win the tight games we used to lose. That plan really, really worked. We've done the same with Wayne (Pivac) now. We've got a plan to take us up to France 2023. My advice to Wayne would be to stick to it, review it a couple of times a year but don't get knocked off course.
It's this kind of stability and forward planning that had long been absent in Wales – a country that had made a habit of sacking coaches weeks away from World Cups. Much of what's been drawn up to navigate this four-year cycle will remain confidential, but we may see a more fluid, multi-dimensional Wales beginning to evolve.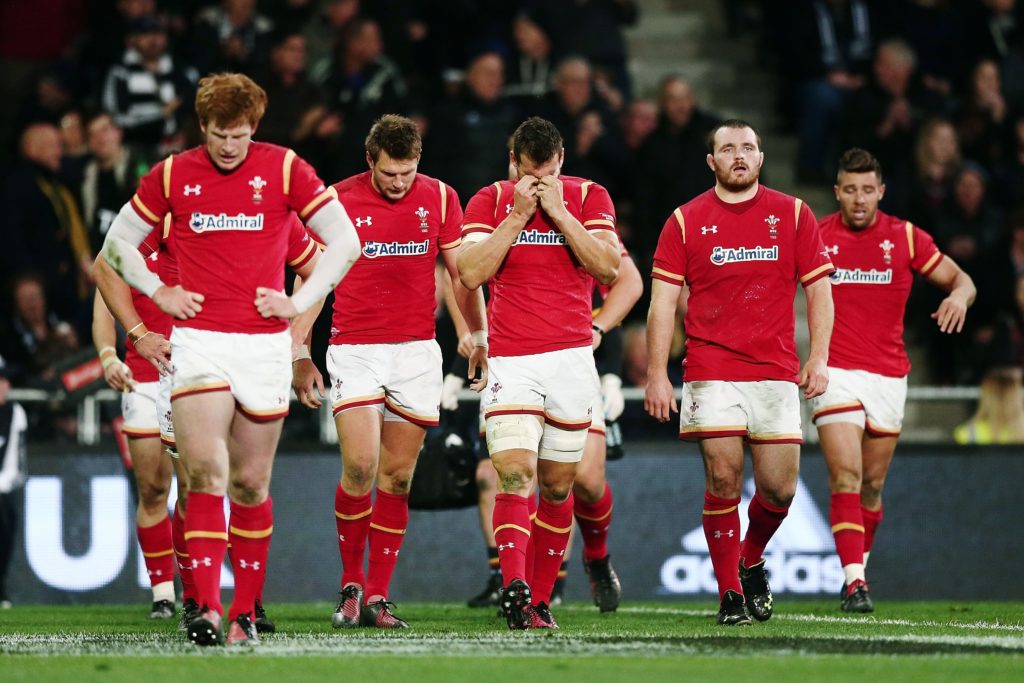 "One of the learnings out of Japan was that the way we played was so confrontational and aggressive, by the time we got to the semi-final the guys were pretty beaten up. So for the next World Cup, the aim is to have a game plan where you can get your squad through to a semi-final or a final in a physical state to be able to perform in those games. Can you play that attritional rugby across seven games in five weeks? Possibly not. This is not me being a 'have-a-go-hero rugby coach', this is me listening to the experts. You might have to play like that sometimes, but not all the time."
If there's one thing I'm looking forward to, it's watching a game with my mates. They go to the Pilot in Penarth. I guarantee you, the first game, I will be there with them. I just can't wait to be a fan again.
As Phillips prepares to leave the stage, he plans to do so in as unobtrusive a way as possible. He extended his tenure to help steer the Union through the uncharted waters of a global pandemic but is concerned not to out stay his welcome. Keen to quash rumours that he has his eye on the chairmanship, he doesn't rule out a return at some point down the line. He'll leave feeling satisfied that he put his heart and soul into his "dream job", while acknowledging the strain it's put on his family. Being based in Southampton has meant thousands of miles of travel, and precious little time at home.
The eternal optimist sees much to be hopeful about once this unprecedented crisis has been navigated. He says the collaboration between the various unions is better than it's ever been, that the rift between the northern and southern hemispheres has all but dissolved, and that the money CVC has invested could elevate the sport to new levels. The biggest obstacle though, has a familiar refrain:
"The single biggest opportunity for rugby is to get club and country working together. I think there's the genesis of that now. We definitely need to get some order into how many games the players are asked to play and when they're asked to play them. From a supporter's point of view you need to know that you're going to be fielding your better teams, that players aren't going to be rota'd in and out as they are at the moment, and in the end, there has to be fewer games. It's the easiest thing to say and the hardest thing to do. Somehow or another we've got to be brave enough to do it."
There is much to aspire to in the new world order, but for Phillips his personal ambitions are a little more modest. 
"If there's one thing I'm looking forward to, it's watching a game with my mates. They go to the Pilot in Penarth, that's our haunt. I guarantee you, the first game, I will be there with them, just a fan again. I just can't wait to be a fan again."
If you've enjoyed this article, please share it with friends or on social media. We rely solely on new subscribers to fund high-quality journalism and appreciate you sharing this so we can continue to grow, produce more quality content and support our writers.