The Mitre 10 Cup players most likely to become All Blacks, based solely on their name
Is is possible to sense a rugby player's future from their name and name alone? Watch these players closely this Mitre 10 Cup season to find out.
There are 14 teams in the Mitre 10 Cup. This week, each of these teams released their squad list for the 2017 season. Each list included approximately 32 names. That means somewhere in the vicinity of 450 players are likely to take part in the Mitre 10 Cup this season. Even under the most intense of rotation policies, some of these players will not go on to play for the All Blacks.
Some of them, however, will. For the casual rugby fan, someone who knows the names of the All Blacks and around 75% of New Zealand Super Rugby players, reading these squad lists will mean seeing the names of some future All Blacks for the first time. Isn't that exciting?
If you could travel back in time to 1995 and look at the Manawatu NPC squad list, would the name 'Christian Cullen' stand out? If you went back to 1994 and saw the name 'Jonah Lomu' in the Counties-Manukau squad, would you know this player was destined to become one of the greatest rugby players of all time? Do some names just sound like the names of All Blacks?
This is an experiment, the full results of which may not be known for another 10 years. I want to see if I can pick the future All Blacks based on name and name alone.
Do I have a sixth sense for sporting names, just as the TV character Lovejoy has for rare or valuable antiques? When Lovejoy senses the genuine article in an auction room or estate sale, he will feel a tingle down his spine, his palms will get sweaty, he will get a look in his eye. This type of person is known as a 'divvy'.
I scrolled through the Mitre 10 Cup squad lists hoping to feel a similar sensation when I read a player's name. If I heard the voice of Nisbo or TJ in my head, I would know for sure I had found a Chosen One.
I deliberately refrained from Googling players to find out what they look like or any other details such as their age or physical specifications. Nor did I seek any counsel from rugby experts. These are the players – one from each team – who I have divined as future All Blacks.
Am I a 'divvy' for future sporting superstars? Follow these players' careers closely to find out.
Wiseguy Faiane (Auckland) Wiseguy, eh? Bet he's never heard that one before. I sense this player operates in the back three – fast runner, good in the air, probably has a cool haircut.
Liam Steel (BoP) I sense this player wears a jersey number no lower than 4 and no higher than 8. Hopefully a lock, because 'Steel and Retallick' is an absolutely lethal sounding combination.
Oliver Jager (Canterbury) Every time this player makes or breaks a tackle Justin Marshall is going to scream "JAGER-BOMB!" from the back of the commentary box. This is the future. I sense him operating primarily in the number 6 jersey.
Joseph Royal (Counties-Manukau) This is a perfect name for a first five, but my overriding sense it that this player is in fact an enormous front rower. NZ Rugby will have to be careful not to get sued by WWE for use of the phrase 'Royal Rumble'.
Mason Emerson (Hawke's Bay) This is the name of a player who could play 50 games for the All Blacks and no one would remember what he looked like. I sense he plays in midfield and has a very low error rate.
Antonio Kiri Kiri (Manawatu) When I look at this name I hear it being said in the voice of Sumo Stevenson, followed immediately by an exclamation like "oh my word!" This augurs well. I sense this player is extraordinarily fast in his movements, probably a halfback.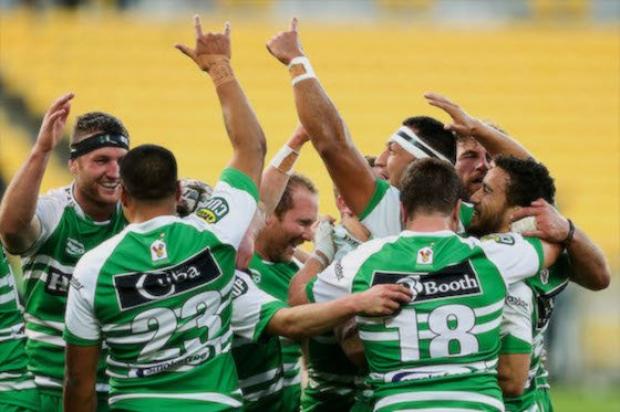 Ben Volavola (North Harbour) As above, only this name I hear the voice of Grant Nisbett. There a tone of surprise in his voice bordering on incredulity, the type often heard when a front rower scores a try. I sense this player is most likely a prop.
Jack Ram (Northland) Sounds like a front row or lock, but I sense this player is in fact a utility back. I also sense this player is going to win a major international rugby award sometime within the next decade.
Gavin Stark (Otago)  Nobody called Gavin has ever played for the All Blacks. I predict this player will be the first, as a fullback in the mould of Ben Smith.
Tupou Sopoaga (Southland) Presumably Lima Sopoaga's brother, and siblings are trending in the All Blacks at the moment. Alsoo, 'Tupou' (Bill, Daniel, Sam Tui-) is a strong rugby/league name. It's a no-brainer. I sense this player is a second five-eighth.
Leon Power (Taranaki) This sounds like a fake name Grant Nisbett might use to check the levels on his mic before a match. I sense this player is a flanker who will be earnestly described by at least one rugby pundit as "the second coming of Andrew Blowers."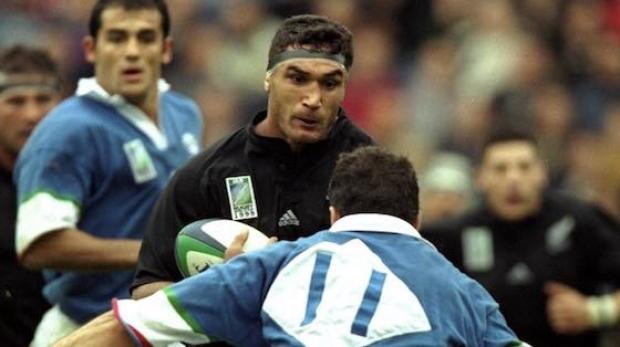 Pari Pari Parkinson (Tasman) Sonny Bill Williams is going to retire one day but don't be sad, for there is an even more phonetically-pleasing name waiting in the wings. I sense this player is a very powerful number 8, and has an exceptional head of hair.
Jacob Skeen (Waikato) With a surname that could easily be turned into a verb ('he skeened through the opposition defence') this player has it all in front of him. I sense he is a centre who runs great angles.
Greg Foe (Wellington) They said it couldn't be done, that there would never be a rugby player with a tougher-sounding name than Richard Loe. They were wrong. I sense a long and violent career in the All Blacks scrum for this player.
Comments
Join free and tell us what you really think!
Join Free