Back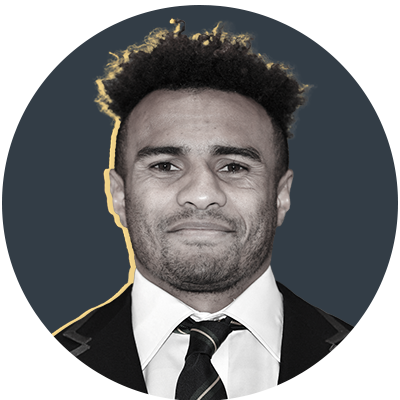 By Will Genia
Hope springs
We've had a pretty tough run of things but man, there's a lot to get excited about in Australia right now.
Last year's World Cup obviously didn't go to plan for us and we've seen a lot of back and forth about the television rights in the last six months – but this is the most optimistic I've been about rugby in a long time.
No matter what anyone says, rugby will never die in Australia. My Top League season in Japan was cut short because of the coronavirus but while I was back in Brisbane, I was lucky enough to spend some time down at my local club – and what an experience that was.
No matter what anyone says, rugby will never die in Australia.

Will Genia
There are so many people in Australia that just love the game, especially club footy. It's on a different level to probably anything you'd experience professionally. People are there just because they want to be there, because they love watching the game. You've got people working in tuckshops, people working the sidelines, people volunteering for strapping – there's a real sense of community about it.
I was so grateful that I got to go back because, being a pro player, you sort of get sheltered from it a little bit. All you think about is your job, performing on the weekend or training hard. You lose sight of the people who really, truly care about the game. It was a bit of an eye-opener to go back.
But we still need rugby to thrive at the higher levels and promote the game to a wider audience, which is why I'm absolutely stoked that Channel Nine have won the broadcasting rights and that we'll see some free-to-air rugby every week.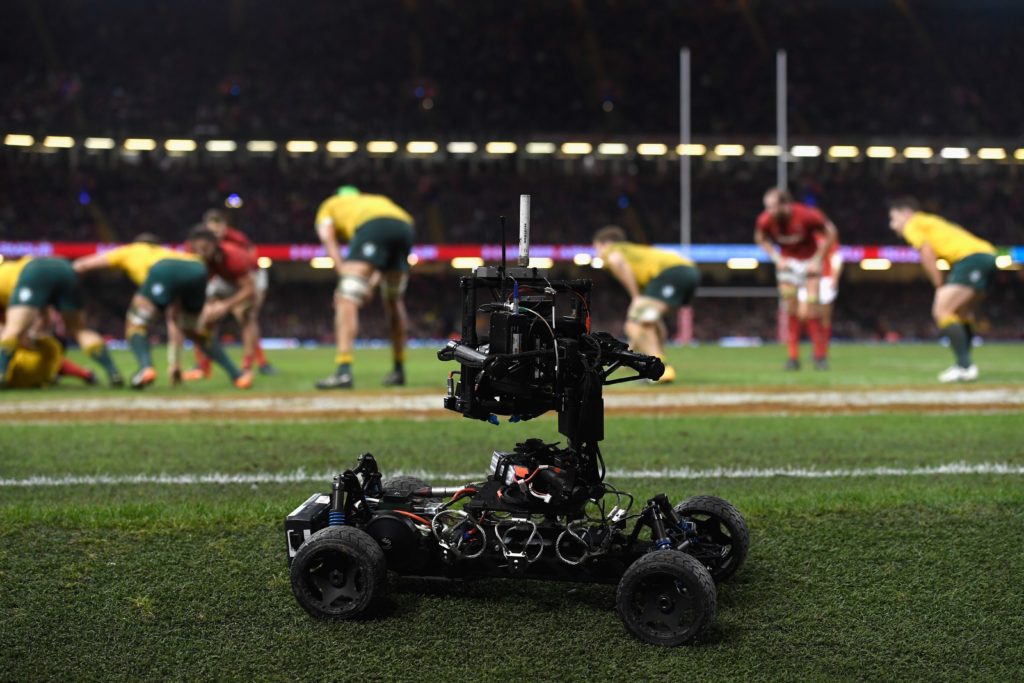 There's so much sport in Australia and the dominant codes like AFL and rugby league are really accessible for everyone. Everybody can watch them at any time, any place, sort of thing. Rugby's just not on the same level as those sports in terms of popularity and locking it behind a paywall makes it even harder to support.
Rugby has had this perception in Australia that it's a private school sport, only for rich pompous kids and things like that and we need to change that – it's all about bringing in the casual fan now. The fact that access to it will be so much easier, the casual fan might be able to sit down, put it on and watch a game. They might be a little more interested, they might want to head down to their local club and watch live or take their children down to watch or play. I just think it opens up so much more for the game, moving forward.
Channel Nine also do an amazing job of promoting league so I'm hopeful they'll be able to do something similar for union.
Channel Nine also do an amazing job of promoting league so I'm hopeful they'll be able to do something similar for union.
Obviously the quality of the game and the players is the most important thing when it comes to marketing the sport, but a huge part of it is also the way its advertised and discussed by commentators and pundits.
The Nine commentators always talk about rugby league like it's the greatest sport in the world, like it's some sort of modern-day gladiatorial showdown kind of thing. You'll see the most basic of tackles on TV but the commentators will say, 'That's the biggest hit we've seen all year'. They talk about it with such passion and advertise the game so much to the point that even if you aren't a serious fan, you still want to watch it.
That passion combined with some greater accessibility can only be good for the sport.
And what about what Dave Rennie and his coaching team are doing with the Wallabies?
I think it's awesome that Dave doesn't have any prior ties to Rugby Australia because it's meant he's been able to come in and do things his way.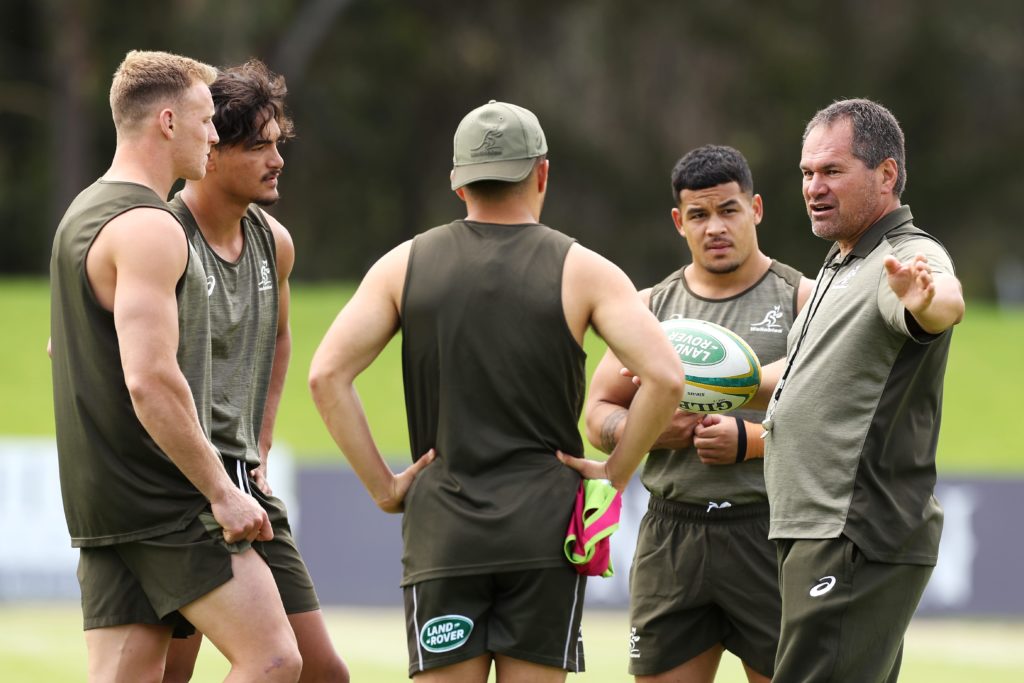 If you've been in the system for a long time, you can end up trying to cater to others' agendas and you can sort of lose sight of what you're trying to do. You try to please everybody else, as opposed to doing what you actually think is best. That hopefully won't be a problem at all for Dave.
He's also brought in some world-class assistants. Him, Scott Wisemantel and Matty Taylor have all had plenty of success in roles overseas and they're all passionate men so I was really pleased when I saw the new coaching team.
I think the other thing I really enjoy about what Dave's doing is you can actually see that this Wallabies team has an identity about how they play the game – they've got a good kicking game, a huge emphasis and focus on defence, and they play with a lot of physicality. When you watch them, you can see those aspects, those attributes, and you can see the impact of the coaching coming through in the way they perform.
In their win over the All Blacks, they played with a pretty simple game plan. They went back to playing to their strengths and that's obviously a lot of play-making off Nic White at 9 – whether that's the kicking game, like the box-kicking, or just directing more traffic off the halfback as opposed to the 10.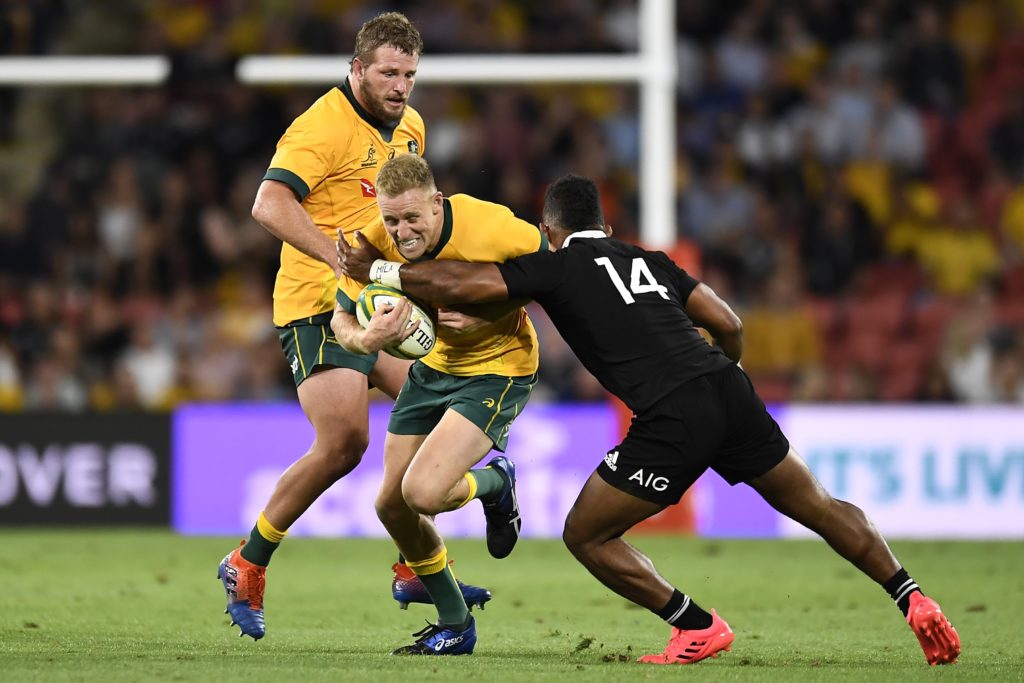 I think, obviously having Reece Hodge at 10, they probably didn't want to give him too much responsibility too soon because it was a big test match. It seems like they were a little more direct, little more physical. They'd been a bit guilty of pushing too many passes in their first two games of the year and instead they were looking at building pressure through maintaining possession.
My hat's off to Hodgey too. I've spent a lot of time playing alongside him and he's a quality player – but he's not a natural 10. He can play there because he can kick well, pass well and run well, plus his defence is exceptional, but he's not a natural organiser or communicator, if that makes sense. It doesn't come naturally to him to play-make. But they simplified the game and he performed his role really well.
We didn't have the best of times against Argentina but we saw what they did to the All Blacks a week earlier, they were never going to roll over for us after that win.
Obviously it's been a tough year for everyone and I think a lot of Australians would have been pretty pessimistic at various stages throughout the season, but with what Dave Rennie is doing with the Wallabies and the new broadcast deal, I think we should be optimistic. There's plenty good to come down the line.
More stories