RugbyPass Offload | Episode 12 | Refs Call
We're back for 2021 and Zeebs, Ryan and Christina are joined by former professional referee JP Doyle to talk through all the latest news and happenings in the world of rugby. The guys chat Christmas celebrations and crazy scenes in the Pro D2.
13 Jan 17:22 2021
48:57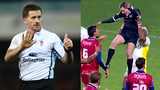 JP Doyle reacts to referee being lifted up
JP Doyle joins the Offload crew and gives his reaction to the incident and what he would have done if he was in the ref's shoes that day.
13 Jan 14:05 2021
9:58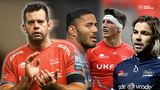 Josh Beaumont | All Access
Sale's Josh Beaumont sat down with big Jim to discuss his return from injury, Sale's impressive squad, Steve Diamond's replacement and doing rehab with Manu Tuilagi.
08 Jan 16:11 2021
18:40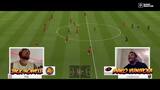 Goodbye 2020 | RugbyPass highlights
A montage of our craziest year in memory.
31 Dec 17:18 2020
5:03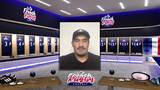 Jerome Kaino - Why Antoine Dupont is the
All Black legend and Toulouse back row Jerome Kaino on why he believes French scrum half Antoine Dupont is the best 9 in the World, beating Aaron Smith!
23 Dec 18:23 2020
2:25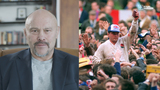 In Conversation With Brian Moore
Brian Moore sat down with Jim Hamilton to discuss player wages, the state of the game and the pressures of social media.
23 Dec 10:58 2020
11:48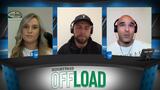 Simon Zebo calls out World Rugby over their
Simon Zebo believes stronger action should have been taken by World Rugby in reaction to Pablo Matera's racist tweets.
09 Dec 14:47 2020
4:09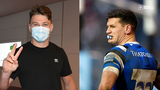 What is life like in Japan for a
Freddie Burns discusses his recent move to Japan.
18 Dec 13:54 2020
8:37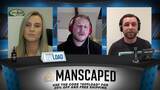 Why Nigel Owens is such a special rugby
RugbyPass Offload go in detail looking at why rugby referee Nigel Owens, who is retiring this year, is so special in the sport.
21 Dec 9:48 2020
7:14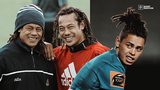 Jacob Umaga | All Access
Wasps fly-half Jacob Umaga, sat down with Jim Hamilton to discuss his family name, life in England camp and rugby in New Zealand.
23 Dec 13:16 2020
16:58
Schalk Brits | Bringing Home Gold
Schalk Brits spoke to RugbyPass about his experiences bringing the William Webb Ellis trophy back to South Africa.
16 Jan 15:26 2020
3:08
SAHRC: 'We have the evidence'
SAHRC dismiss reports they do not have the evidence to charge Etzebeth.
26 Nov 7:11 2019
1:27
Rugby Explorer | South Africa
We travel to South Africa for the latest episode of Rugby Explorer. Jim explores the stunning cities of Cape Town and Porth Elizabeth and meets the local rugby communities in both cities.
01 Mar 2:17 2019
43:45
The Rugby Pod react to Saracens not appealing
The Rugby Pod gave their reaction to the news that Saracens will not appeal the 35 point deduction that they were given in light of breaching salary cap regulations.
20 Nov 15:18 2019
17:37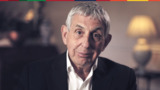 'I was Never Alone' Sir Ian McGeechan
Sir Ian McGeechan shares an incredible story about the 2009 Lions Tour
06 Sep 15:06 2020
2:41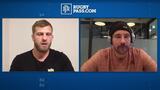 The future of George Kruis in Rugby
George Kruis talks us through his future in rugby as he speaks on his move to Japan and a potential Lions Tour in 2021.
03 Dec 17:56 2020
3:25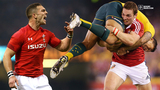 Is George North getting back to his 2013
Shane Williams and Tom Shanklin discuss George North's recent good form.
22 Dec 13:07 2020
4:49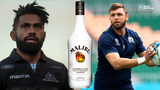 Ryan Wilson retells an epic Christmas story to
Ryan Wilson retells an epic Christmas story starring Fijian Niko Matawalu and a bottle of Malibu.
17 Dec 15:47 2020
7:10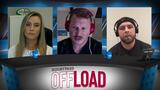 Why Maro Itoje shouldn't captain the Lions |
The panel discusses Maro Itoje this week after his herculean performance against Ireland at the weekend. Hartley and Wilson speak about claims that Maro Itoje should be the captain for the British & Irish Lions on their tour of South Africa in 2021.
25 Nov 13:33 2020
3:07
Dylan Hartley's Premiership red card | RugbyPass Offload
Dylan Hartley opens up about the moments following his 2013 premiership red card.
23 Oct 9:27 2020
4:55
Eddie Jones reacts to England | Tuilagi red
Eddie Jones and Owen Farrell spoke to the media following their sides win against Wales at Twickenham.
07 Mar 20:56 2020
12:48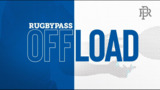 RugbyPass Offload - Trailer
The Offload crew are all together to launch their first show, exclusively on RugbyPass.
02 Oct 12:32 2020
1:13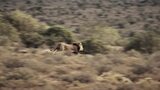 Watch the Lions in South Africa in 2021
In 2021 the British & Irish Lions will make the journey southwards to South Africa, the home of the World Champion Springboks.
02 Sep 8:44 2020
2:45
The Rugby Pod Quarantine Quiz
Andy Rowe turned quizmaster this week as he put Big Jim and Goodey's knowledge to the test in another quarantine quiz.
24 Apr 16:22 2020
5:21
RugbyPass Offload Episode 13 | Mike Brown &
With very little rugby this week, Mike Brown joins Christina and Jamie to chat through his career ups and downs.
20 Jan 17:48 2021
42:11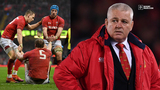 Which Welsh players will be picked for the
Scott Quinnell and JIm Hamilton talk through which Welsh players will be picked on the 2021 Lions tour to South Africa.
26 Nov 15:30 2020
5:14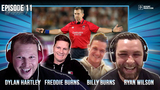 The Burns Brothers | Episode 11| RugbyPass Offload
The guys catch up with Billy and Freddie Burns and discuss the hot topics of the week, such as concussion and Nigel Owen's retirement.
16 Dec 16:37 2020
49:59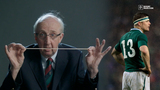 What happens inside the brain during a concussion
A group of doctors explain what happens inside the brain of a rugby player when he/she gets concussed.
15 Dec 11:20 2020
5:00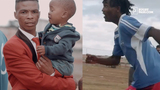 "Rugby keeps us away from doing drugs" |
Jim Hamilton travelled to South Africa to learn more about the culture of rugby there. He visited multiple townships where the sport is helping keep young children out of gangs and trouble.
22 Dec 14:28 2020
9:17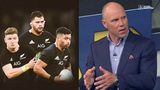 The All Blacks Top Priority For Next Year
The Breakdown panel discuss the latest Healthspan Elite Fan's Voice poll on what is the All Blacks highest priority for next year and Tabai Matson breaks down what he saw in the Tri-Nations.
09 Dec 20:24 2020
8:20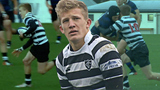 This Damian McKenzie schoolboy highlight reel shows that
Enjoy the ultimate Damian McKenzie schoolboy highlights that shows just how good he was at Christ's College.
12 Jul 6:49 2020
9:00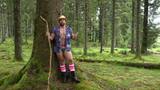 Win £5,000 for your local club thanks to
Budgy Smuggler is hosting a brilliant competition which gives you and your friends the chance to win a club fit-out of your club worth £5000. If that wasn't enough, you also have the opportunity to win 100 pairs of Budgie Smugglers for your club!
10 Jul 15:47 2020
2:06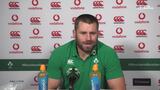 CJ Stander responds to Rassie Erasmus claims about
Stander looks ahead to this weekends clash with England, James Ryan's captaincy and Rassie Erasmus' 'soft' jibe, in the Chasing the Sun documentary.
18 Nov 15:00 2020
10:05
Japan Top League | Round 1 Highlights
Catch up on all the highlights from the opening round of the 2020 Top League season.
16 Jan 2:42 2020
25:25
JP Doyle's honest reaction to RFU redundancy
Big Jim and Goodey caught up with JP Doyle this week to discuss redundancy, what the future holds now he has some time off and some of his greatest memories throughout his career.
28 Aug 9:18 2020
15:09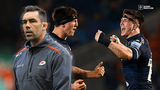 Sale's new boss Alex Sanderson | All Access
Former Saracens head coach and new Sale Boss Alex Sanderson, joins Jim Hamilton to discuss his recent move and the motivations behind it. He discusses what separates good teams from great, and the rise of South African talent in the Premiership.
21 Jan 17:04 2021
17:00
The Breakdown | Episode 31 | Kieran Read
Sky Sports NZ's The Breakdown panel chat to former All Blacks captain Kieran Reid about his return to Counties-Manukau rugby in the Mitre 10 cup this year.
25 Aug 20:22 2020
49:04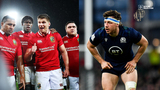 Will Scotland be represented on the Lions tour?
Hamish Watson sat down with ex-teammate Jim Hamilton for a chat about the development of his game, back row inspiration and the 2021 Lions tour.
13 Nov 16:01 2020
18:00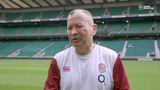 Eddie Jones on how rugby will return to
Eddie Jones, Steve Grainger RFU Rugby Development Director, Claudia MacDonald and Bill Sweeney, CEO of RFU. Eddie Jones is at Twickenham Stadium to launch a new form of socially distanced, government-approved non-contact
09 Aug 9:53 2020
5:54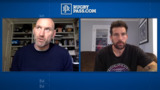 Lawrence Dallaglio Rewatches The 1997 British & Irish
Lawrence Dallaglio sat down with Jim Hamilton to rewatch the first test of the 1997 Lions tour to South Africa.
30 May 14:21 2020
17:04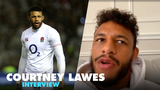 Courtney Lawes speaks openly about England rugby, Eddie
England star Courtney Lawes spoke to RugbyPass this week, opening up on many of the pressing topics circulating the Rugby World. #RugbyPass
23 Aug 15:44 2020
16:26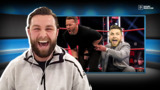 When Ryan Wilson got cited for grabbing a
Ryan Wilson tells the RugbyPass Offload panel about the hilarious incident where he was sent to a disciplinary panel for accidentally grabbing a player in the lower region!
28 Oct 14:38 2020
4:16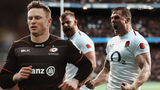 Chris Ashton | All Access
Jim Hamilton is joined by former England winger, Chris Ashton on this week's episode of All Access.
10 Dec 15:23 2020
22:55
Eddie Jones warns against Six Nations expansion
Eddie Jones against Six Nations expansion.
10 Feb 4:40 2020
1:13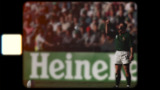 The story behind one of the coolest players
RugbyPass were lucky enough to speak to Joel Stransky, the man who won the World Cup for South African in 1995. Stransky speaks to us about the 1995 World Cup and the affect that it had on South Africa!
04 Jun 16:03 2020
22:58
Life After Rugby | Andy Powell
One of Welsh Rugby's biggest characters on and off the pitch, RugbyPass travelled to Brecon to see how life after rugby is treating Andy Powell.
31 Dec 11:57 2019
27:36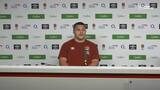 Ellis Genge on Jamie George scoring a hat
England prop Ellis Genge speaks to the media after England's impressive win over Georgia in the Autumn Nations Cup.
15 Nov 10:11 2020
4:48
The Breakdown | Episode 28 | remembering Andy
The team from Sky Sport NZ talk to coach of the Black Ferns coach Glenn Moore, reflect on the life of one of the greats of NZ rugby and look ahead to the final two rounds of Super Rugby Aotearoa.
04 Aug 21:16 2020
52:00
Warren Gatland's reason behind saying no
Warren Gatland's reason behind saying no to the All Blacks job.
12 Nov 8:21 2019
1:11
Rugby World Cup Memories - Neil Back
On the eve of the RWC in Japan, England great Neil Back sits down with RugbyPass' Jim Hamilton to recount his Rugby World Cup Memories #RWC2019
16 Sep 12:35 2019
9:57
Folau drama split Wallabies squad
Top Wallabies reveal Israel Folau drama split their World Cup squad.
26 Feb 7:27 2020
2:32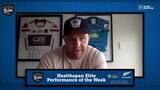 Healthspan Elite Performance of the Week | Bledisloe
The Aotearoa Rugby Pod discuss who they have picked for the Healthspan Elite Performance of the Week from the first Bledisloe test between the All Blacks and the Wallabies.
13 Oct 22:52 2020
9:57
Rugby Explorer | South Africa | Trailer
Jim explores the stunning cities of Cape Town and Porth Elizabeth in South Africa for the latest episode of Rugby Explorer.
01 Mar 2:14 2019
1:51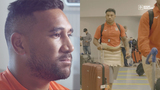 Tongan Internationals often pay to play for their
Tonga players often pay for their flights and accommodation while playing for their country. A situation specific to the Pacific Islands.
15 Dec 13:28 2020
2:52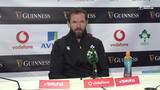 Andy Farrell slams own team's performance after Georgia
Andy Farrell had a blunt assessment of his team's performance after their game against Georgia in the Autumn Nations Cup.
30 Nov 1:51 2020
8:35
Inside the Barbarians
RugbyPass went behind the scenes with one of the most iconic rugby clubs in the world as they prepared for a clash with Wales at the Principality stadium.
12 Jan 15:47 2020
37:53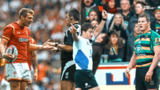 JP Doyle | Stories from a referee
Irish Referee JP Doyle, sat down with Jim Hamilton to discuss his career to date.
16 Jun 9:59 2020
35:13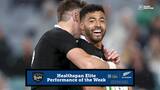 Healthspan Elite Performance of the Week | How
The Aotearoa Rugby Pod panel discuss who they have picked for the Healthspan Elite Performance of the Week following the third Bledisloe Cup test in Sydney Australia.
03 Nov 6:00 2020
5:29
The Rugby Pod | Season 4 | Episode
Big Jim and Goodey are joined in the studio by Ulster legend Darren Cave to round up the Champions Cup action and look ahead to the final round. All this and much much more.
16 Jan 3:48 2020
75:25
The Academy - Part One
RugbyPass takes a look behind the scenes at the Leicester Tigers' player academy.
13 Apr 19:46 2019
23:44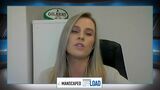 How Rugby players feel about the effects of
Dylan Hartley openly speaks about how he and other rugby players feel about the recent news about concussion and it's long term effects on rugby players.
17 Dec 9:43 2020
8:12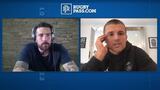 Henry Slade | Lockdown
England and Extere centre, Henry Slade, sat down with Jim Hamilton to discuss being back training with Exeter, salary cuts and Eddie Jones.
03 Jul 10:29 2020
26:38
Free Tissues For Welsh Fans | Sam Smith
Sam Smith spoke to Welsh and South African fans after the big match. South Africa secured a narrow victory to the World Cup final where they will take on England #RugbyWorldCup
28 Oct 15:13 2019
4:38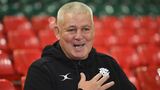 The utterly ruthless way Shaun Edwards transforms rugby
RugbyPass Offload spoke about the processes that the rugby teams have that both Jamie Roberts and Dylan Hartley featured in.
03 Dec 13:58 2020
4:19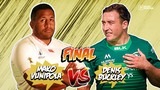 RugbyPass FIFA Pros Northern Series Charity Championship Final
Denis Buckley takes on Mako Vunipola in the RugbyPass FIFA Pros Northern Series Charity Championship Final.
17 Apr 12:51 2020
8:24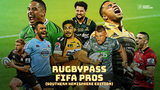 FIFA Pros | Southern Hemisphere Draw
Reporter Sam Smith announces the draw for our southern hemisphere FIFA Pros tournament. 16 rugby players from teams across New Zealand, Australia and Japan will compete for southern supremacy.
22 Apr 4:16 2020
3:36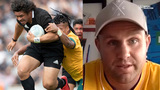 Healthspan Elite Performance of the Week | Bledisloe
Ross Karl asks panelists James Parsons and Bryn Hall who they felt were their top performers in the 27-7 victory for the All Blacks over the Wallabies at Eden Park on the 18th of October 2020.
19 Oct 22:21 2020
4:11
Andy Farrell and Jonathan Sexton press conference |
Andy Farrell and Jonathan Sexton spoke to the press following Ireland's 19-12 win over Scotland at the Aviva Stadium.
01 Feb 21:57 2020
13:28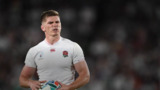 Canterbury lose England kit deal
Canterbury lose out as England seal kit deal worth in excess of £5million a year.
06 May 6:37 2020
1:14
Bill Ellis Podcast - Episode 5 - 30/08/2019
This week on the Bill Ellis Podcast: McOnie, Mils, & Bates take a deep dive into the All Blacks' RWC squad and how it shapes up against their biggest rivals. Plus we're into round 4 of the Mitre 10 Cup where a host of mouthwatering clashes await.
29 Aug 23:03 2019
35:25
Eddie Jones apologises after making 'half-Asian' joke in
England head coach Eddie Jones was forced to apologise after making a bizarre remark about racism that has invited renewed scrutiny of his England regime.
20 Feb 18:08 2020
9:34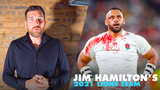 Jim Hamilton picks his 2021 Lions team
Scotland legend Jim Hamilton picks his team for the 2021 Lions Tour of South Africa.
02 Aug 12:58 2020
5:28
The Breakdown | Episode 46
The crew from Sky Sport NZ's The Breakdown review the rugby season in NZ and around the world.
08 Dec 19:55 2020
52:54
How the All Blacks beat the Pumas |
Ross Karl, James Parsons and Bryn Hall analyse the draw between Argentina and the Wallabies, discussing what the All Blacks might be able to take out of it and apply in order to beat the Pumas in their final Tri-Nations match.
24 Nov 0:23 2020
61:02
The Rugby Pod | Season 4 | Episode
Goodey's eating humble pie after talking up England's chances of a Grand Slam and is admitting his concern ahead of the coming weekend and we look ahead to this year's Calcutta Cup clash.
05 Feb 6:44 2020
90:12
The Breakdown | Episode 27 | Scott Robertson,
The team from Sky Sports NZ's The Breakdown wraps up another entertaining round of Investec Super Rugby Aotearoa. The panel is joined by World Rugby chairman Sir Bill Beaumont and Crusaders coach Scott Robertson.
28 Jul 22:25 2020
52:02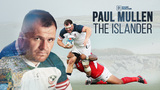 The USA rugby player who isn't allowed to
RugbyPass travels to the Aran Islands off the west coast of Ireland to speak to Paul Mullen, the USA rugby player who currently isn't allowed to travel back to America. We follow the incredible story of the star of the island as he tries to return.
21 Sep 22:33 2020
21:47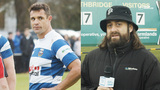 Dan Carter returns to boyhood club Southbridge |
Reporter Sam Smith spoke to locals at Southbridge rugby club where the GOAT Dan Carter made his return to club rugby in front of a packed crowd.
05 Jul 7:12 2020
5:56
The Rugby Pod I Season 4 I Episode
We're joined by RPA CEO Damian Hopley to talk us through the latest on the discussions behind the scenes surrounding the pay cuts and furloughing of players. We have another quarantine quiz and a riddle and we answer some of your questions.
08 Apr 5:11 2020
56:24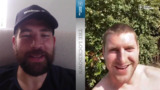 On Lockdown with Finn Russell
Jim Hamilton checks in with Finn Russell on The Lockdown.
28 Mar 11:46 2020
25:54
The Rugby Pod I Season 4 I Episode
Big Jim and Goodey are back and joined by Italy international George Biagi, who updates us on how Coronavirus is affecting his country but also has a positive story to tell. Freddie Burns gives his view on the pay cuts in the Premiership and more..
01 Apr 6:13 2020
54:03
Huge loss for Springboks with Cheslin Kolbe unavailable
Cheslin Kolbe unavailable for Springboks.
24 Oct 8:28 2019
1:10
The Rugby Pod on Saracens and the end
Big Jim and Goodey talk all things Saracens this week as they were knocked out of The Champions Cup after defeat to Racing.
29 Sep 14:55 2020
6:19
What makes Sam Cane so good? | Aotearoa
On this weeks episode host Ross Karl is joined by James Parsons of the Blues and Bryn Hall of the Crusaders. They discuss the stocks in the locking position, Aaron Smith's dive and make the case for Sam Cane from a players perspective.
04 Aug 4:06 2020
46:55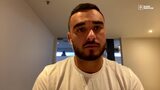 "Unbelievable Ability" What Makes Will Jordan So Dangerous
The Aotearoa Rugby Pod discuss the performance of super sub Will Jordan in the All Blacks 38-0 win over the Pumas in their final Tri-Nations match.
01 Dec 23:18 2020
7:22
Flyhalf takes out two defenders while never laying
A flanker and a centre in Croatia have come to blows after they both attempted to tackle a flyhalf in a Regional Rugby Championship match in Split.
05 Jun 10:02 2019
1:56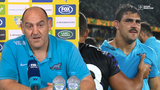 Mario Ledesma press conference | Australia vs Argentina
Mario Ledesma spoke to the press following Argentina's 16-16 draw with Australia in the last game of the Tri-Nations.
05 Dec 13:42 2020
14:08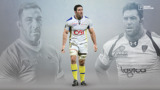 The story of one of the most intimidating
Big Jim is joined by Canadian and Clermont legend, Jamie Cudmore on this week's episode of All Access.
24 Jul 14:21 2020
19:17
This is Zebre | A RugbyPass Originals Documentary
In an exclusive feature-length documentary, RugbyPass goes behind the scenes with Zebre Rugby Club in the build-up to their pre-season match with local rivals Benetton Rugby
27 Jan 13:38 2019
43:46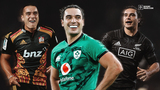 James Lowe's journey from Maori All Blacks to
James Lowe joined the RugbyPass Offload crew to discuss his journey from Super rugby to becoming an Irish International
11 Dec 11:35 2020
20:26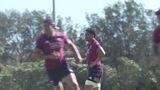 All Black's go hard in training as they
The All Blacks release footage of intense training as they work to rectify their back to back defeats in the Tri Nations.
19 Nov 17:12 2020
4:33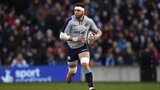 Ryan Wilson responds to claims that Scotland rugby
Scotland Star Ryan Wilson responds to the claims made by Eddie O'Sullivan that the Scotland Rugby team is 'delusional' for thinking they are better than he claims they are.
10 Dec 16:00 2020
4:56
The Rugby Pod react to Owen Farrell's red
The Rugby Pod held nothing back as they reacted to Owen Farrell's horrific red card challenge last weekend.
15 Sep 8:44 2020
8:28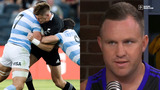 Healthspan Elite Performance of the Week | The
James Parsons and Sky Sport rugby commentator Jeff McTainsh share their picks for the Healthspan Elite Performance of the week from the win for Argentina over the All Blacks in the 2020 Rugby Championship.
16 Nov 7:55 2020
6:27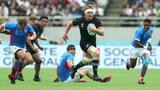 Jerome Kaino on the future of the All
RugbyPass were lucky enough to speak to All Black legend Jerome Kaino this week. He spoke openly about his final season in rugby, what he thinks on the All Blacks' future and this weekend's Champions Cup clash.
25 Sep 9:36 2020
24:15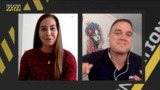 Isolation Nation I Episode 1
Get the lowdown on what your favourite rugby stars are up to in isolation with the premiere episode of Isolation Nation..
03 Apr 3:56 2020
25:00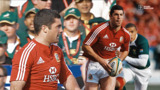 One of the greatest individual Lions performances ever
Robe Kearney's performance against South Africa in the second test in Pretoria is one of the all time best in memory. #BritishAndIrishLions #SouthAfrica #2021Lions
23 Jul 10:44 2020
3:13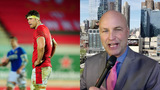 Rugby Wrap Up | French Folly, Puma Apologies,
12 Dec 4:26 2020
29:23
CVC close to new investment
Springboks' future at the heart of latest CVC investment - reports.
25 Feb 3:59 2020
2:40
14 Nov 11:44 2020
All Blacks reaction to first loss to Argentina | All Blacks Press Conference