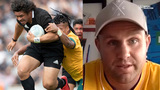 Healthspan Elite Performance of the Week | Bledisloe
Ross Karl asks panelists James Parsons and Bryn Hall who they felt were their top performers in the 27-7 victory for the All Blacks over the Wallabies at Eden Park on the 18th of October 2020.
19 Oct 22:21 2020
4:11
Dylan Hartley's Premiership red card | RugbyPass Offload
Dylan Hartley opens up about the moments following his 2013 premiership red card.
23 Oct 9:27 2020
4:55
Bledisloe 3 Preview | The Breakdown | Episode
The crew from Sky Sport NZ look ahead to the third Bledisloe Cup test in Australia coming up this weekend.
27 Oct 11:02 2020
52:06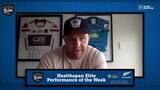 Healthspan Elite Performance of the Week | Bledisloe
The Aotearoa Rugby Pod discuss who they have picked for the Healthspan Elite Performance of the Week from the first Bledisloe test between the All Blacks and the Wallabies.
13 Oct 22:52 2020
9:57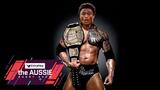 Do You Smell What Clarke is Cooking? |
Although it wasn't the result the Wallabies wanted, you have to be in awe of Caleb Clarkes performance. The panel reviews Bledisloe 2 and talks about how the Wallabies can turn it around in two weeks.
21 Oct 23:43 2020
31:10
Kirifi in but no Boshier? | Episode 17
Ross Karl, Bryn Hall and James Parsons discuss the selection of Du'Plessis Kirifi over Lachlan Boshier and how the Wallabies will use the comments made by the NZ media that they don't have 'hard men.'
28 Oct 5:33 2020
59:43
Inside the Barbarians
RugbyPass went behind the scenes with one of the most iconic rugby clubs in the world as they prepared for a clash with Wales at the Principality stadium.
12 Jan 15:47 2020
37:53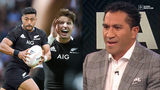 Should The All Blacks Keep Playing With Two
The Breakdown panel discuss the Healthspan Elite Fan's Voice poll where RugbyPass followers were asked whether the All Blacks 10-15 dual pivot system is the best way to power their attack.
21 Oct 3:42 2020
5:35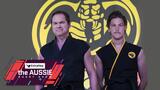 Bledisloe 3 - Strike first, Strike hard, No
The panel checks in with James O'Connor to preview Bledisloe 3 and discuss why the Wallabies will win on Saturday.
29 Oct 2:55 2020
32:30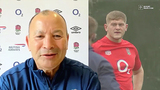 Eddie Jones reflects on his England squad selection
Eddie Jones speaks to the media in regards to his squad selection.
27 Oct 14:58 2020
4:11
The Rugby Pod Quarantine Quiz
Andy Rowe turned quizmaster this week as he put Big Jim and Goodey's knowledge to the test in another quarantine quiz.
24 Apr 16:22 2020
5:21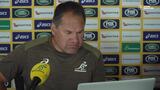 Bledisloe 3 - Dave Rennies On Changes To
Head coach of the Wallabies Dave Rennie spoke to media on Zoom after he named his side to take on the All Blacks in the third Bledisloe Cup test in Sydney on Saturday October 31st.
29 Oct 6:44 2020
5:37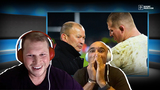 Dylan Hartley and his crazy Eddie Jones selection
Former England captain Dylan Hartley speaks openly for this first time on some of the bizarre ways that England rugby coach Eddie Jones kept his young team on their toes.
21 Oct 12:12 2020
3:15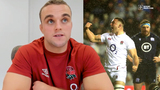 Ben Earl Interview | England Press Conference
England Rugby's Ben Earl says it is an "honour" to be a part of the squad and says the Italian back row is confrontational but preparation is under way to counter act them as a threat in this weekend's Six Nations clash.
28 Oct 17:07 2020
4:04
The Rugby Pod on Saracens and the end
Big Jim and Goodey talk all things Saracens this week as they were knocked out of The Champions Cup after defeat to Racing.
29 Sep 14:55 2020
6:19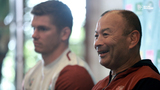 Owen Farrell and Eddie Jones | England Press
Eddie Jones and Owen Farrell press conference as England prepare to take on Italy in the Six Nations.
29 Oct 13:05 2020
4:22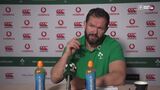 Irish coach Andy Farrell press conference ahead of
Andy Farrell won't be looking to chase a bonus-point victory on Saturday, instead opting to wait and see how the game unfolds.
29 Oct 11:42 2020
10:03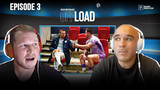 RugbyPass Offload | Episode 3 | Reviewing
Simon Zebo joins Dylan and Christina this week to review his heartbreaking Heineken Champions Cup final loss to Exeter.
21 Oct 12:22 2020
29:41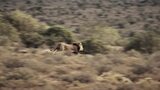 Watch the Lions in South Africa in 2021
In 2021 the British & Irish Lions will make the journey southwards to South Africa, the home of the World Champion Springboks.
02 Sep 8:44 2020
2:45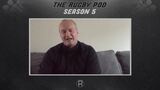 Wasps Head Coach Lee Blackett on how they
Wasps Head Coach Lee Blackett spoke to the Rugby Pod last week to give an insight into how his team have managed to turn things around and make a Premiership final this weekend.
19 Oct 14:49 2020
13:35
The Rugby Pod react to Saracens not appealing
The Rugby Pod gave their reaction to the news that Saracens will not appeal the 35 point deduction that they were given in light of breaching salary cap regulations.
20 Nov 15:18 2019
17:37

Jacob Stockdale looks back on his performance
Stockdale cast an analytical eye over his recent performance against Italy and ways that he can potentially improve in Paris.
29 Oct 11:38 2020
4:21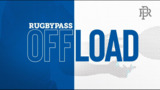 RugbyPass Offload - Trailer
The Offload crew are all together to launch their first show, exclusively on RugbyPass.
02 Oct 12:32 2020
1:13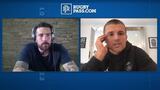 Henry Slade | Lockdown
England and Extere centre, Henry Slade, sat down with Jim Hamilton to discuss being back training with Exeter, salary cuts and Eddie Jones.
03 Jul 10:29 2020
26:38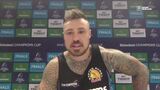 Jack Nowell on Exeter Chiefs and their chances
Jack Nowell speaks to the media ahead of their Champions Cup semi final.
26 Sep 11:12 2020
7:26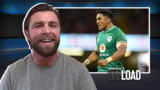 Bundee Aki's chat | Ryan Wilson | RugbyPass
Ryan Wilson opens up on communication in rugby and reflects on Bundee Aki's cringey chat.
10 Oct 12:21 2020
4:59
Vunipola Presser
30 Oct 13:42 2020
0:00
Le French Rugby Podcast - Scott Spedding
Le French Rugby Podcast were lucky enough to welcome Scott Spedding this week.
14 Oct 12:57 2020
87:45
The Breakdown | Episode 26
Watch this week as the Sky Sports NZ team discuss all the hot topics in New Zealand and around the world
21 Jul 20:05 2020
52:03
Reviewing Bledisloe 2 | The Breakdown | Ep
Jeff Wilson and the Sky Sports team analyse the All Blacks performance in the second Bledisloe test and chat to talented young winger Caleb Clarke.
20 Oct 20:22 2020
52:19
Caleb Clarke after blockbuster first start for the
Caleb Clarke, Ardie Savea and Alex Hodgeman spoke to media after the All Blacks 27-7 victory over New Zealand beat Australia in the second Bledisloe Cup test of 2020 at Eden Park.
18 Oct 10:28 2020
6:43
Eddie Jones reacts to England | Tuilagi red
Eddie Jones and Owen Farrell spoke to the media following their sides win against Wales at Twickenham.
07 Mar 20:56 2020
12:48
RugbyPass Offload | Episode 2
Christina Mahon and Dylan Hartley are joined by Jamie Roberts as they look ahead to a big European weekend as Exeter take on Racing 92 in the Heineken Champions Cup final.
14 Oct 15:05 2020
41:07
Rugby Explorer | South Africa
We travel to South Africa for the latest episode of Rugby Explorer. Jim explores the stunning cities of Cape Town and Porth Elizabeth and meets the local rugby communities in both cities.
01 Mar 2:17 2019
43:45
Aotearoa Rugby Pod | Episode 16 | Caleb
Ross Karl is joined by James Parsons and Bryn Hall as they analyse all the key moments from the All Blacks 27-7 victory over the Wallabies at Eden Park in Bledisloe 2.
20 Oct 3:56 2020
60:24
Eddie Jones warns against Six Nations expansion
Eddie Jones against Six Nations expansion.
10 Feb 4:40 2020
1:13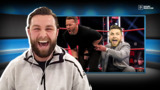 When Ryan Wilson got cited for grabbing a
Ryan Wilson tells the RugbyPass Offload panel about the hilarious incident where he was sent to a disciplinary panel for accidentally grabbing a player in the lower region!
28 Oct 14:38 2020
4:16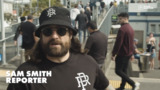 Sam Smith Reports - Bledisloe 2 - All
Roving RugbyPass reporter Sam Smith attended the second Bledisloe Cup test between the All Blacks and the Wallabies in Auckland, New Zealand to check the vibe and find out whether the fans were pleased with the performance.
19 Oct 5:55 2020
7:48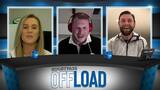 Chris Ashton and Dylan Hartley chased by Munster
Dylan Hartley and Chris Ashton tells the hilarious story about the time when he and Chris Ashton were chased back to their hotel by wild Munster fans!
28 Oct 20:47 2020
3:48
RugbyPass Insiders | Tonga | Road to Japan
RugbyPass went behind the scenes with the Tonga national team as they prepare for the 2019 World Cup in Japan.
20 Sep 11:25 2019
33:22
JP Doyle's honest reaction to RFU redundancy
Big Jim and Goodey caught up with JP Doyle this week to discuss redundancy, what the future holds now he has some time off and some of his greatest memories throughout his career.
28 Aug 9:18 2020
15:09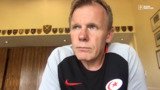 Will rugby clubs be able to survive 6
Can rugby clubs realistically survive another 6 months with no crowds? Saracens director of rugby Mark McCall spoke about the worrying times that lay ahead...
22 Sep 16:19 2020
1:29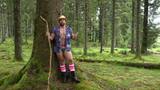 Win £5,000 for your local club thanks to
Budgy Smuggler is hosting a brilliant competition which gives you and your friends the chance to win a club fit-out of your club worth £5000. If that wasn't enough, you also have the opportunity to win 100 pairs of Budgie Smugglers for your club!
10 Jul 15:47 2020
2:06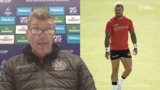 Rob Baxter | Exeter Pre Heineken Champions Cup
Rob Baxter spoke to the media ahead of his side's European Cup final on Saturday against Racing 92.
15 Oct 14:40 2020
8:31
Life After Rugby | Andy Powell
One of Welsh Rugby's biggest characters on and off the pitch, RugbyPass travelled to Brecon to see how life after rugby is treating Andy Powell.
31 Dec 11:57 2019
27:36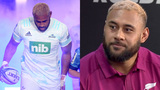 The mindset change that led Patrick Tuipulotu to
The Breakdown panel chat with All Black lock and Blues captain Patrick Tuipulotu about his 2020 breakout form and how he has been able to transform his game this season.
07 Sep 1:44 2020
2:04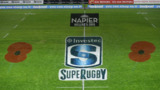 Trans-Tasman Super Rugby competition a possibility
Trans-Tasman competition being discussed by Super Rugby officials amid coronavirus pandemic.
13 Apr 7:20 2020
1:00
The Academy - Part One
RugbyPass takes a look behind the scenes at the Leicester Tigers' player academy.
13 Apr 19:46 2019
23:44
Leon Schuster - Bring it Home
Entertainer Leon Schuster and his new Springbok song
04 Sep 12:15 2019
5:20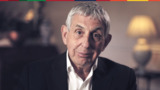 'I was Never Alone' Sir Ian McGeechan
Sir Ian McGeechan shares an incredible story about the 2009 Lions Tour
06 Sep 15:06 2020
2:41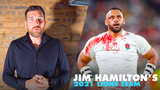 Jim Hamilton picks his 2021 Lions team
Scotland legend Jim Hamilton picks his team for the 2021 Lions Tour of South Africa.
02 Aug 12:58 2020
5:28
Andy Farrell and Jonathan Sexton press conference |
Andy Farrell and Jonathan Sexton spoke to the press following Ireland's 19-12 win over Scotland at the Aviva Stadium.
01 Feb 21:57 2020
13:28
All Blacks v Wallabies - Reporter Sam Smith
Roving reporter Sam Smith attended the first Bledisloe cup match of 2020 to gauge the excitement of All Blacks fans (and the odd Wallabies supporter) for the first test in NZ in over a year.
12 Oct 1:40 2020
9:30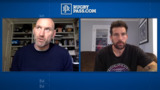 Lawrence Dallaglio Rewatches The 1997 British & Irish
Lawrence Dallaglio sat down with Jim Hamilton to rewatch the first test of the 1997 Lions tour to South Africa.
30 May 14:21 2020
17:04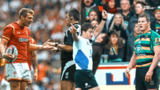 JP Doyle | Stories from a referee
Irish Referee JP Doyle, sat down with Jim Hamilton to discuss his career to date.
16 Jun 9:59 2020
35:13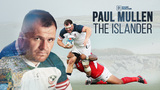 The USA rugby player who isn't allowed to
RugbyPass travels to the Aran Islands off the west coast of Ireland to speak to Paul Mullen, the USA rugby player who currently isn't allowed to travel back to America. We follow the incredible story of the star of the island as he tries to return.
21 Sep 22:33 2020
21:47
All Blacks - Bledisloe 2 - Post match
Head coach Ian Foster, assistant coach John Plumtree and captain Sam Cane spoke to media after beating the Wallabies at Eden Park on Sunday, October 18th.
18 Oct 7:16 2020
12:15
England v Ireland | Eddie Jones and George
England Rugby head coach Eddie Jones and fly half George Ford look ahead to Sunday's Six Nations clash with Ireland.
21 Feb 15:57 2020
6:03
All Blacks | Bledisloe 1 2020 | Post
Ian Foster and Sam Cane face media after the 16-all draw with the Wallabies in the first test of the 2020 Bledisloe Cup series.
11 Oct 7:06 2020
12:03
This is what happens when you drive rugby
Who We Are - Being Welsh #Isuzu RugbyPass were lucky enough to meet Welsh Rugby legends James Hook and Shane Williams. We took both the players back to their roots as Jim Hamilton went into the heart of Wales with them.
11 Mar 13:16 2020
8:57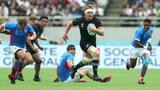 Jerome Kaino on the future of the All
RugbyPass were lucky enough to speak to All Black legend Jerome Kaino this week. He spoke openly about his final season in rugby, what he thinks on the All Blacks' future and this weekend's Champions Cup clash.
25 Sep 9:36 2020
24:15
Will the Crusaders contingent be too much for
James Parsons and Bryn Hall are joined by Southland Stags captain Tony Lamborn as they discuss all the news from the week of rugby in New Zealand.
02 Sep 0:07 2020
45:00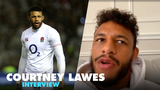 Courtney Lawes speaks openly about England rugby, Eddie
England star Courtney Lawes spoke to RugbyPass this week, opening up on many of the pressing topics circulating the Rugby World. #RugbyPass
23 Aug 15:44 2020
16:26
'We'll be doing our best to spoil his
The captains of the All Blacks and Wallabies addressed media after their sides trained for the final time before they lock horns in the first Bledisloe test of 2020 in Wellington on the 11th of October.
10 Oct 3:02 2020
6:46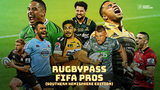 FIFA Pros | Southern Hemisphere Draw
Reporter Sam Smith announces the draw for our southern hemisphere FIFA Pros tournament. 16 rugby players from teams across New Zealand, Australia and Japan will compete for southern supremacy.
22 Apr 4:16 2020
3:36
OITA | Rugby World Cup City
The City of Oita plays host to teams such as New Zealand, Wales, Australia and Fiji and two World Cup quarter finals.
27 Aug 11:06 2019
3:03
The Rugby Pod | Season 4 | Episode
Goodey's eating humble pie after talking up England's chances of a Grand Slam and is admitting his concern ahead of the coming weekend and we look ahead to this year's Calcutta Cup clash.
05 Feb 6:44 2020
90:12
Healthspan Elite partners with the All Blacks
Healthspan Elite talk to All Blacks nutritionist Kat Darry about using Healthspan Elite's range of products.
08 Oct 2:05 2020
2:53
Schalk Brits | Bringing Home Gold
Schalk Brits spoke to RugbyPass about his experiences bringing the William Webb Ellis trophy back to South Africa.
16 Jan 15:26 2020
3:08
RugbyPass Insiders | Nadolo | The Documentary
"Nadolo" explores the life and career of Fijian rugby legend Nemani Nadolo.
07 Jul 13:52 2019
30:50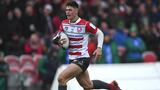 Which Welsh players will realistically be selected to
RugbyPass spoke to Welsh legend James Hook about which players were most likely to make the 2021 Lions squad from Wales.
02 Oct 13:46 2020
3:27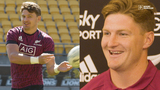 'I'm not going to fight over it with
All Blacks coach Ian Foster and members of his starting squad for Bledisloe 1 spoke to media about some of the selections and the excitement of playing in the first southern hemisphere test of 2020.
09 Oct 3:37 2020
6:29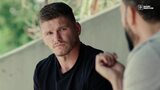 Owen Farrell opens up on mental health in
Owen Farrell and Rio Ferdinand talk mental health in sport in powerful new video.
11 Aug 14:20 2020
2:55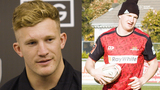 Fullbacks McKenzie and Barrett say North vs South
The captains, coaches and opposing fullbacks from the North and South spoke to media in Wellington as the two teams were announced to play each other at Sky Stadium on Saturday the 5th of September.
03 Sep 4:34 2020
7:24
The Breakdown | Episode 28 | remembering Andy
The team from Sky Sport NZ talk to coach of the Black Ferns coach Glenn Moore, reflect on the life of one of the greats of NZ rugby and look ahead to the final two rounds of Super Rugby Aotearoa.
04 Aug 21:16 2020
52:00
'It feels like two years since I've played
Beauden Barrett and Damian McKenzie faced media on Friday ahead of the second Bledisloe Cup Test in Auckland on Sunday the 18th of October.
16 Oct 1:22 2020
9:14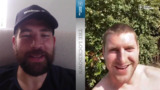 On Lockdown with Finn Russell
Jim Hamilton checks in with Finn Russell on The Lockdown.
28 Mar 11:46 2020
25:54
The Breakdown | Episode 31 | Kieran Read
Sky Sports NZ's The Breakdown panel chat to former All Blacks captain Kieran Reid about his return to Counties-Manukau rugby in the Mitre 10 cup this year.
25 Aug 20:22 2020
49:04
Flyhalf takes out two defenders while never laying
A flanker and a centre in Croatia have come to blows after they both attempted to tackle a flyhalf in a Regional Rugby Championship match in Split.
05 Jun 10:02 2019
1:56
Matt Giteau's Eddie Jones drinking story from RWC
Matt Giteau remembers an encounter with Eddie Jones during the Rugby World Cup in 2003.
02 Jan 13:41 2020
3:22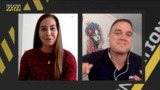 Isolation Nation I Episode 1
Get the lowdown on what your favourite rugby stars are up to in isolation with the premiere episode of Isolation Nation..
03 Apr 3:56 2020
25:00
Andy Farrell confident ahead of England clash
Andy Farrell previews his Six Nations team that will face England in Sunday in the Six Nations.
19 Feb 17:41 2020
9:11
Scottish head coach says player has not contracted
Press conference with Gregor Townsend after the Scotland head coach named his team to face Wales in Cardiff on Saturday. #SixNations
12 Mar 14:46 2020
9:28
'I'd give my right arm to play for
The Aotearoa Rugby Pod panel with James Parsons and Bryn hall discuss the upcoming Rugby Championship and the sacrifices players will have to make to make to play in Australia.
15 Sep 4:53 2020
4:06
Wallabies - Bledisloe 2 - Post Match Press
Head coach Dave Rennie and captain Michael Hooper spoke to media after their loss to the All Blacks at Eden Park on Sunday, October 18th.
18 Oct 7:37 2020
10:21
Roberts set for Super Rugby
Wales midfielder Jamie Roberts reportedly poised for shock Super Rugby switch.
14 Jan 9:01 2020
1:23
Sevu Reece extends contract
Sevu Reece extends contract with New Zealand Rugby and the Crusaders.
07 Feb 8:05 2020
1:13
France's Chances | DMWJ | Can Shaun Edwards
Jim Hamilton discusses the affects Shaun Edwards will have on the French team's hope at future success.
01 Feb 11:22 2020
5:35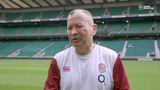 Eddie Jones on how rugby will return to
Eddie Jones, Steve Grainger RFU Rugby Development Director, Claudia MacDonald and Bill Sweeney, CEO of RFU. Eddie Jones is at Twickenham Stadium to launch a new form of socially distanced, government-approved non-contact
09 Aug 9:53 2020
5:54
World Rugby president Bill Beaumont joins the Rugby
Great to have Sir Bill Beaumont chatting to Goodey and Vice-captain Jim as he announces some radical changes to the world of rugby.
07 May 9:55 2020
8:44
Can the Lions beat South Africa in 2021?
RugbyPass had the pleasure of talking to England and Leicester centre Manu Tuilagi about all things Lions!
21 Dec 19:10 2019
4:42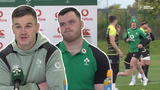 James Ryan and Jonathan Sexton | Ireland vs
James Ryan and Jonathan Sexton spoke to the media ahead of their Six Nations game against Italy at the weekend.
20 Oct 14:17 2020
9:15
The Breakdown | Episode 35 | Ranfurly Shield
The panel from Sky Sports NZ's The Breakdown analyse all the action from the domestic competitions and also catch up with All Blacks captain Sam Cane from their training camp.
22 Sep 19:37 2020
52:03
Le French Rugby Podcast | Episode 1
Recently retired former France international Benjamin Kayser & Scotland international Johnnie Beattie bring you some of the juiciest stories from the much debated French rugby culture.
05 Sep 10:32 2020
84:46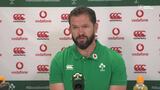 Andy Farrell on John Cooney's non selection |
Andy Farrell spoke to the media ahead of Ireland's remaining Six Nations games.
16 Oct 15:55 2020
10:31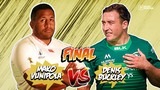 RugbyPass FIFA Pros Northern Series Charity Championship Final
Denis Buckley takes on Mako Vunipola in the RugbyPass FIFA Pros Northern Series Charity Championship Final.
17 Apr 12:51 2020
8:24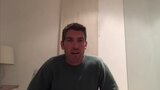 James Hook on retirement, his new book and
RugbyPass were lucky enough to speak to Welsh rugby legend James Hook this week.
01 Oct 9:22 2020
22:37
NZ Burning Friends All Over The World |
How to lose friends and isolate people - the panel looks at New Zealand rugby's behaviour over the past week as well as previewing a massive Bledisloe Cup match, predicting why the Wallabies will win.
10 Oct 3:45 2020
29:32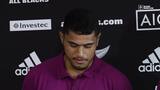 'I rate him at 100%'- Ian Foster says
All Blacks coach Ian Foster spoke to media about the changes he has made to his side to play the Wallabies at Eden Park on Sunday October 18.
16 Oct 5:06 2020
6:31
Reviewing Bledisloe 1 | The Breakdown | Ep38
The team from Sky Sport NZ's weekly panel show discuss all the big moments of the first test match in New Zealand for over a year.
13 Oct 20:58 2020
52:06
12 Sep 11:57 2020
Kieran Read makes NZ Rugby comeback for Counties Manukau Steelers