The Rugby Pod I Season 4 I Episode
Fly half Dan Biggar joins Big Jim and Goodey to discuss being compared to Michael Jordan, his relationship with referees, working under Chris Boyd, Wales' transition, steering clear of social media and much more.
03 Jun 3:24 2020
64:23
Schalk Brits | Bringing Home Gold
Schalk Brits spoke to RugbyPass about his experiences bringing the William Webb Ellis trophy back to South Africa.
16 Jan 15:26 2020
3:08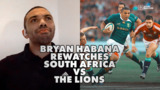 Bryan Habana rewatches South Africa vs The Lions,
Jim Hamilton is joined by Bryan Habana to rewatch the second test between the Lions and South Africa in 2009.
08 May 14:41 2020
16:36
The Breakdown I Episode 18
The Breakdown, Episode 18
26 May 8:35 2020
54:57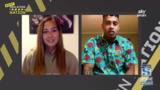 Isolation Nation | Episode 14
The Sky Sports NZ team brings you all the latest chat from around rugby in New Zealand as the Super Rugby Aotearoa competition draws nearer.
27 May 21:27 2020
27:50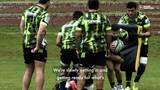 Super Rugby NZ | First look at the
Cory Jane talks through the first couple of weeks at training in preparation for the new 5 team NZ based Super Rugby competition.
01 Jun 4:48 2020
1:03
The Rugby Pod I Season 4 I Episode
Shaun Edwards joins us for this week's episode! He chats all things France, his relationship with Warren Gatland, the one moment in his coaching career that will haunt him forever, a possible return to the Premiership and much more.
27 May 8:02 2020
59:44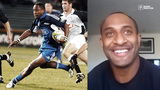 In conversation with Joe Rokocoko
Writer Tom Vinicombe chats with former All Blacks winger Joe Rokocoko about his time in France and coming through the Auckland Blues playing with Carlos Spencer.
02 Jun 23:04 2020
27:54
The Rugby Pod discuss who should captain The
With a Lions tour fast approaching, Big Jim and Goodey take a look at who should be the one to lead The Lions in South Africa.
02 Jun 8:32 2020
5:59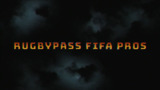 RugbyPass Northern Hemisphere FIFA 20 Highlights
RugbyPass Northern Hemisphere FIFA 20 Highlights
29 May 4:20 2020
21:33
The Breakdown | Episode 19
Jeff Wilson and the Sky Sports NZ team are back in the studio again to discuss all things rugby as the Super Rugby NZ competition gets closer to kick-off.
02 Jun 11:58 2020
52:13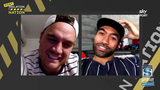 Isolation Nation | Episode 15
Israel Dagg and Kirstie Stanway chat to Kiwi rugby players at home and abroad as the great game prepares to return.
03 Jun 21:07 2020
27:00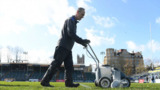 Premiership announces match restart date
Premiership Rugby announces match restart date for suspended 2019/20 season.
05 Jun 9:12 2020
1:49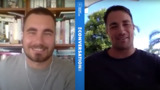 In conversation with Richard Kahui
Writer Tom Vinicombe talks to former All Black winger Richard Kahui about some of the highs and lows of his career in New Zealand.
25 May 22:24 2020
23:40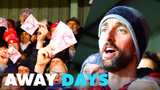 This is what Rugby fans in England are
RugbyPass travel to Gloucester's Kingsholm Stadium to see just how good the atmosphere is at the iconic English rugby ground!
17 May 11:15 2020
6:24
Inside the Barbarians
RugbyPass went behind the scenes with one of the most iconic rugby clubs in the world as they prepared for a clash with Wales at the Principality stadium.
12 Jan 15:47 2020
37:53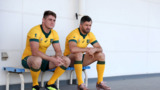 Rugby Australia announce further job cuts
Massive job cuts and wages slashed as Rugby Australia announce phase one of rebuild.
02 Jun 4:48 2020
1:26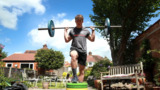 How rugby's shaping-up amid Covid-19
How rugby is shaping up for its return to action despite Covid-19.
03 Jun 4:07 2020
2:48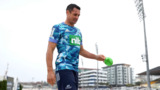 Carter joins Blues
Dan Carter to lace up boots for the Blues.
04 Jun 6:35 2020
1:16
The Breakdown | Ian Foster answers questions from
We asked new All Blacks Coach Ian Foster your questions on Sky Sports NZ's The Breakdown.
13 Feb 8:48 2020
4:38
The Academy - Part One
RugbyPass takes a look behind the scenes at the Leicester Tigers' player academy.
13 Apr 19:46 2019
23:44
Rugby Explorer | South Africa
We travel to South Africa for the latest episode of Rugby Explorer. Jim explores the stunning cities of Cape Town and Porth Elizabeth and meets the local rugby communities in both cities.
01 Mar 2:17 2019
43:45
RugbyPass Insiders | Tonga | Road to Japan
RugbyPass went behind the scenes with the Tonga national team as they prepare for the 2019 World Cup in Japan.
20 Sep 11:25 2019
33:22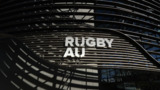 Reds trio terminate contracts
Reds trio terminate contracts with Rugby Australia following stand-off.
22 May 6:09 2020
1:24
The Rugby Pod react to Saracens not appealing
The Rugby Pod gave their reaction to the news that Saracens will not appeal the 35 point deduction that they were given in light of breaching salary cap regulations.
20 Nov 15:18 2019
17:37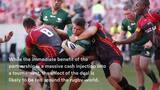 The deal pressuring Super Rugby
The new rugby deal that puts more pressure on Super Rugby's future.
26 May 7:04 2020
2:53
Exeter use controversial rucking loophole
Exeter's use of controversial 'ladder rucking' loophole criticised.
04 Nov 6:54 2019
1:15
Eddie Jones reacts to England | Tuilagi red
Eddie Jones and Owen Farrell spoke to the media following their sides win against Wales at Twickenham.
07 Mar 20:56 2020
12:48
The Rugby Pod Quarantine Quiz
Andy Rowe turned quizmaster this week as he put Big Jim and Goodey's knowledge to the test in another quarantine quiz.
24 Apr 16:22 2020
5:21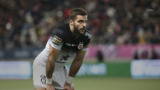 Top 14's fatal restart blow
French hopes of resuming Top 14 season before summer is over suffer fatal blow.
29 Apr 5:55 2020
2:48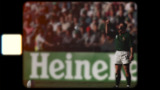 The story behind one of the coolest players
RugbyPass were lucky enough to speak to Joel Stransky, the man who won the World Cup for South African in 1995. Stransky speaks to us about the 1995 World Cup and the affect that it had on South Africa!
04 Jun 16:03 2020
22:58
Fijian powerhouse Nemani Nadolo on leaving life in
Great to have Fijian International and soon to be Leicester Tiger Nemani Nadolo on the pod this week to discuss life at Montpellier and why he chose the East Midlands to continue his rugby career.
17 May 17:09 2020
7:02
The Rugby Pod I Season 4 I Episode
We're back with another instalment as the Premiership's marquee player rule, the possibility of non contact rugby being brought in and England's kit deal with Umbro are up for debate among other things.
18 May 5:07 2020
63:24
The Rugby Pod I Season 4 I Episode
Fresh from seeing off the challenge of Gus Pichot and winning a second term as World Rugby Chairman, Sir Bill Beaumont joins Jim and Goode. Plus, we discuss Premiership breakaway rumours, the possibility of rugby returning and many more.
05 May 8:53 2020
56:36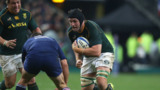 Saracens 'chasing' van der Merwe
Saracens in talks with retired Springbok van der Merwe - report.
04 Jun 4:12 2020
1:48
This is what happens when you drive rugby
Who We Are - Being Welsh #Isuzu RugbyPass were lucky enough to meet Welsh Rugby legends James Hook and Shane Williams. We took both the players back to their roots as Jim Hamilton went into the heart of Wales with them.
11 Mar 13:16 2020
8:57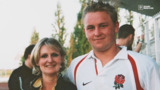 Matt Hampson - RugbyPass exceptional stories
RugbyPass has followed the incredible story of ex-professional rugby player Matt Hampson, who was paralysed from the neck down following a scrummaging accident while training with the England U21s in March 2005.  Social.
13 Apr 16:43 2020
31:56
The Breakdown | Episode 16
The Sky Sports NZ panel led by former All Black Jeff Wilson talk all things rugby as New Zealand looks ahead to pro rugby post lockdown.
12 May 22:10 2020
54:59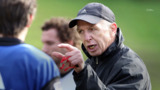 Tietjens quits Samoa sevens role
Sevens coaching legend Sir Gordon Tietjens quits role as Samoa boss due to COVID-19 uncertainty.
19 May 8:36 2020
1:06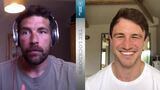 Former pro rugby player honestly reveals just how
RugbyPass speak to the author of best selling new rugby book 'Fringes: Life on the Edge of Professional Rugby.' The former pro player is lifting the lid on just how hard rugby can be for rugby players
12 May 14:40 2020
20:03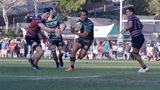 The Season | Series 6 | Episode 1
In episode one, we're taken to Round 6 of the Queensland GPS Rugby competition where the only two unbeaten teams in the premiership race come face to face, We also journey back to pre-season and as the team prepares for 2019 kickoff against Churchie.
20 Mar 6:25 2020
24:00
Roberts set for Super Rugby
Wales midfielder Jamie Roberts reportedly poised for shock Super Rugby switch.
14 Jan 9:01 2020
1:23
Life After Rugby | Andy Powell
One of Welsh Rugby's biggest characters on and off the pitch, RugbyPass travelled to Brecon to see how life after rugby is treating Andy Powell.
31 Dec 11:57 2019
27:36
World Rugby president Bill Beaumont joins the Rugby
Great to have Sir Bill Beaumont chatting to Goodey and Vice-captain Jim as he announces some radical changes to the world of rugby.
07 May 9:55 2020
8:44
The Rugby Pod I Season 4 I episode
Bristol Bears Director of Rugby Pat Lam joins Big Jim and Goodey to discuss how he's leading his troops through the Coronavirus crisis. We discuss Lord Myners' salary cap review, there's a Quarantine Quiz, Jim's stumped by another riddle and more.
21 May 8:04 2020
60:38
Eddie Jones apologises after making 'half-Asian' joke in
England head coach Eddie Jones was forced to apologise after making a bizarre remark about racism that has invited renewed scrutiny of his England regime.
20 Feb 18:08 2020
9:34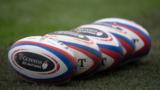 Latest News Northern Edition
Latest News: Northern Edition
17 Apr 9:33 2020
2:42
The Breakdown | Episode 5
The SkySports NZ Rugby team analyse round 4 of Super Rugby and are joined live in studio by Chiefs skipper Sam Cane. We also hear from a rather chuffed Tim Mikkelson who is set to become the most capped All Blacks Sevens player.
26 Feb 5:33 2020
52:00
The Season | Series 5 | Episode 1
In a country where rugby is king, high schools are breeding grounds for future rugby talent that the sporting world acknowledges to be the most plentiful on the planet.
10 Nov 3:20 2019
24:00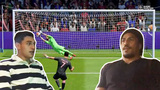 Rugby Pass FIFA Pros Southern Series | Grand
Our final between Shaun Stevenson and Pete Samu is in the books and the winner of our FIFA Pros Southern Series has been crowned.
15 May 23:00 2020
5:29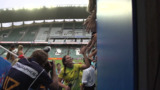 Hold Back the River I Episode 1
Hold Back the River - Episode 1
28 May 8:17 2020
24:03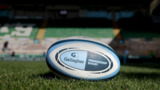 Premiership issues club return-to-train update
Premiership issues statement confirming return-to-train delay.
22 May 4:55 2020
1:09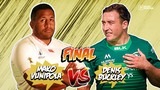 RugbyPass FIFA Pros Northern Series Charity Championship Final
Denis Buckley takes on Mako Vunipola in the RugbyPass FIFA Pros Northern Series Charity Championship Final.
17 Apr 12:51 2020
8:24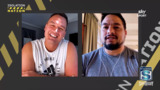 Isolation Nation | Episode 12
The Sky Sports NZ team of Kirstie Stanway and Israel Dagg chat to rugby players across the nation as lockdown measures ease and we get closer to the return of our great game.
13 May 21:26 2020
27:30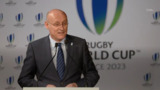 Laporte wants Club World Cup
Laporte outlines plan to replace Champions Cup with a new Club World Cup.
07 Apr 7:23 2020
2:35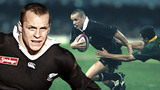 Five minutes of pure Christian Cullen carnage during
All Black fullback Christian Cullen destroying the Springboks and Wallabies during his Tri-Nations career from 1996-2002.
21 Mar 23:15 2020
5:13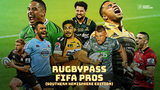 FIFA Pros | Southern Hemisphere Draw
Reporter Sam Smith announces the draw for our southern hemisphere FIFA Pros tournament. 16 rugby players from teams across New Zealand, Australia and Japan will compete for southern supremacy.
22 Apr 4:16 2020
3:36
Japan Top League | Round 3 Highlights
Catch up on all of the very best from Round 3 of the Top League, featuring a host of international stars including Carter, Kahui, Retallick, Kerevi, Marks, Giteau, Snyman, Read, and many more!
28 Jan 22:16 2020
27:45
RugbyPass Insiders | Nadolo | The Documentary
"Nadolo" explores the life and career of Fijian rugby legend Nemani Nadolo.
07 Jul 13:52 2019
30:50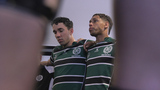 The Season | Series 6 | Episode 6
The game of the season hangs in the balance with the Premiership in reach but a series of crucial errors leaves the home crowd stunned.
23 Apr 2:05 2020
24:00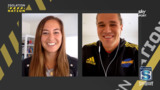 Isolation Nation | Episode 11
Sky Sports NZ hosts Israel Dagg and Kirstie Stanway chat with players across NZ about life inside the lockdown bubble.
07 May 22:34 2020
26:00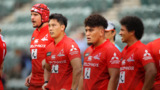 Sunwolves excluded from Japanese league?
Why the Sunwolves won't take part in proposed new Japanese domestic league.
04 May 8:24 2020
1:27
The Breakdown | Episode 15
The Sky Sports panel led by Jeff Wilson talk to Sam Cane after he is announced as All Black captain.
05 May 11:21 2020
54:00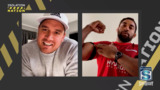 Isolation Nation | Episode 10
Israel Dagg and Kirstie Stanway chat to Joe Wheeler, Sevu Reece and Piri Weepu about life in lock down.
03 May 21:52 2020
27:00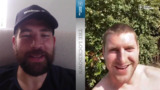 On Lockdown with Finn Russell
Jim Hamilton checks in with Finn Russell on The Lockdown.
28 Mar 11:46 2020
25:54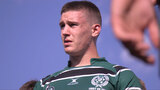 The Season | Series 6 | Episode 2
In Episode 2, pre-season comes to a punishing conclusion as the team completes a week-long camp on the Sunshine Coast, before a final trial game shapes the final squad selection. Round 1 kicks off in perfect conditions at Churchie.
25 Mar 22:05 2020
24:00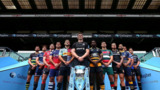 Player group may contest cuts
Rugby stars considering mutiny over Premiership wage cuts.
26 Mar 7:15 2020
1:23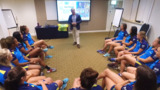 Hold Back the River I Episode 4
Hold Back the River - Episode 4
29 May 3:56 2020
24:03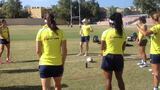 Hold Back the River I Episode 2
Hold Back the River - Episode 2
28 May 8:42 2020
24:03
Warren Gatland's reason behind saying no
Warren Gatland's reason behind saying no to the All Blacks job.
12 Nov 8:21 2019
1:11
The exact salary cap clause
The one line in the salary cap rules that's likely to become a legal battleground for Saracens.
12 Nov 4:33 2019
2:50
The Season | Series 5 | Episode 2
Training ramps up a gear as the team hits the gym to complete their final phase of strength work, while the leadership group provides critical analysis of the recent victory against Auckland Grammar.
17 Nov 1:56 2019
24:00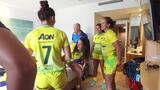 Hold Back the River I Episode 3
Hold Back the River - Episode 3
29 May 3:38 2020
24:03
The Season | Series 5 | Episode 4
A must-win fixture against neighbouring Tauranga Boys High School puts the team's success in the firing line.
01 Dec 5:25 2019
24:00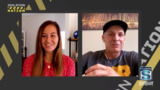 Isolation Nation | Episode 7
Israel Dagg and Kirstie Stanway of Sky Sports NZ chat to rugby players from lockdown across New Zealand.
22 Apr 20:46 2020
26:00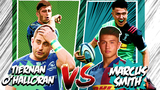 RugbyPass FIFA Pros | Marcus Smith vs Tiernan
Marcus Smith took on Tiernan O'Halloran in the first of the last sixteen, in our RugbyPass FIFA Pros tournament.
01 Apr 15:16 2020
15:52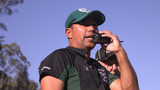 The Season | Series 6 | Episode 5
An unconvincing win against Ipswich Grammar School has the coaching staff concerned about the potential distraction of Old Boys weekend, while the rugby playing musicians prepare for their big night.
17 Apr 1:32 2020
24:00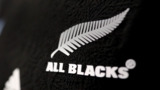 NZR set for staff redundancies
New Zealand Rugby set to lay off 50 percent of staff.
08 May 7:27 2020
1:01
Can the Lions beat South Africa in 2021?
RugbyPass had the pleasure of talking to England and Leicester centre Manu Tuilagi about all things Lions!
21 Dec 19:10 2019
4:42
The Season | Series 5 | Episode 5
A single kick ends up being the difference between a successful season or a failed campaign and Hamilton hearts are tested in the Tauranga rain.
08 Dec 2:36 2019
24:00
The Rugby Pod I Season 4 I Episode
Big Jim and Goodey are back and joined by Italy international George Biagi, who updates us on how Coronavirus is affecting his country but also has a positive story to tell. Freddie Burns gives his view on the pay cuts in the Premiership and more..
01 Apr 6:13 2020
54:03
The fans at the 2019 Rugby World Cup
It's been a few weeks now since the Rugby World Cup in Japan ended. We thought it was worth looking back on some of our favourite moments with the fans!
17 Nov 17:45 2019
5:37
JR EAST PASS - South Tohoku
JR East offers the JR EAST PASS for international visitors to Japan which allows sightseers to travel around freely for 5 days on the JR East Japan network.
19 Jul 18:38 2019
2:52
This is Zebre | A RugbyPass Originals Documentary
In an exclusive feature-length documentary, RugbyPass goes behind the scenes with Zebre Rugby Club in the build-up to their pre-season match with local rivals Benetton Rugby
27 Jan 13:38 2019
43:46
SAHRC: 'We have the evidence'
SAHRC dismiss reports they do not have the evidence to charge Etzebeth.
26 Nov 7:11 2019
1:27
The Season | Series 6 | Brisbane Boys
The sixth series of 'The Season' in partnership with Brisbane Boys College - In the lead up to the series premiere, we take a look at some of the personalities involved including barnstorming centre, Jack Howarth.
11 Mar 1:33 2020
1:47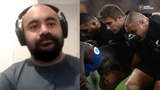 In converstation with Karl Tu'inukuafe
Tom Vinicombe talks to Auckland Blues and All Black prop Karl Tu'inukuafe about his career so far.
15 May 22:31 2020
24:25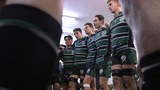 The Season | Series 6 | Episode 3
A compelling team performance from the First XV in Round 1 eases the injury concerns from the previous week, while the boys are thrust into the industrious rhythm of the school term.
02 Apr 22:44 2020
24:00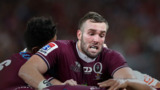 Three Reds players stood down
Wallabies lock among Reds trio stood down after refusing to take pay cuts.
18 May 7:09 2020
1:24
Free Tissues For Welsh Fans | Sam Smith
Sam Smith spoke to Welsh and South African fans after the big match. South Africa secured a narrow victory to the World Cup final where they will take on England #RugbyWorldCup
28 Oct 15:13 2019
4:38
Cheika's surprise cross-code switch
Former Wallabies coach Michael Cheika makes surprise cross-code switch.
24 Jan 6:28 2020
1:10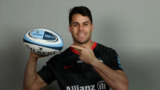 Maitland signs Saracens contract extension
Sean Maitland signs contract extension at Championship-bound Saracens.
08 May 6:47 2020
1:47
Andy Farrell confident ahead of England clash
Andy Farrell previews his Six Nations team that will face England in Sunday in the Six Nations.
19 Feb 17:41 2020
9:11
The Rugby Pod I Season 4 I Episode
We discuss the latest on the World Rugby Chairman election and Leicester players' unhappiness at the handling of the pay cuts and Goodey and Jim launch a defence of the RPA.
30 Apr 3:41 2020
67:18
Flyhalf takes out two defenders while never laying
A flanker and a centre in Croatia have come to blows after they both attempted to tackle a flyhalf in a Regional Rugby Championship match in Split.
05 Jun 10:02 2019
1:56
The Season | Series 5 | Episode 3
A changing room reminder about team values and expectations encourages the squad to train with consistency but mistakes start to creep in.
23 Nov 23:55 2019
24:00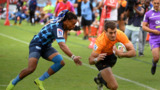 Australasian comp to replace Super Rugby?
How a trans-Tasman competition could be the death of Super Rugby.
28 Apr 5:45 2020
2:50
Folau drama split Wallabies squad
Top Wallabies reveal Israel Folau drama split their World Cup squad.
26 Feb 7:27 2020
2:32
Alun Wyn Jones on what happened with Joe
Wales coach Wayne Pivac and captain Alun Wyn Jones speak at a press conference following the team's Guinness Six Nations match against England.
08 Mar 9:23 2020
8:56
The Rugby Pod | Season 4 | Episode
Goodey's eating humble pie after talking up England's chances of a Grand Slam and is admitting his concern ahead of the coming weekend and we look ahead to this year's Calcutta Cup clash.
05 Feb 6:44 2020
90:12
31 Jan 9:30 2020
Chinese team named for Global Rapid Rugby
Latest Rugby Videos | Rugbypass