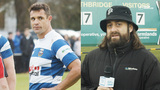 Sam Smith Reports | Dan Carter returns to
Reporter Sam Smith spoke to locals at Southbridge rugby club where the GOAT Dan Carter made his return to club rugby in front of a packed crowd.
05 Jul 7:12 2020
5:56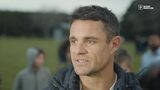 Dan Carter | Southbridge press conference
All Black legend Dan Carter spoke to media after he made his return to club rugby for country Canterbury club team Southbridge RFC.
04 Jul 10:45 2020
3:29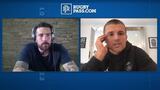 Henry Slade | Lockdown
England and Extere centre, Henry Slade, sat down with Jim Hamilton to discuss being back training with Exeter, salary cuts and Eddie Jones.
03 Jul 10:29 2020
26:38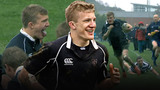 The 1st XV game that put schoolboy Damian
As a schoolboy, Damian McKenzie captained the Christs College 1st XV often against bigger schools. Against the powerhouse of Otago Boys in 2013, McKenzie left the commentators speechless.
08 Jul 23:34 2020
12:25
Aotearoa Rugby Pod | Episode 2
Ross Karl is joined by Super Rugby players from across Aotearoa/New Zealand as they discuss the current comp and all the goings-on around it.
09 Jul 11:55 2020
32:40
Aotearoa Rugby Pod | Episode 1
Long-time NZ rugby journalist Ross Karl is joined by two players each week to discuss the ins and outs of the great game in New Zealand.
30 Jun 23:42 2020
44:48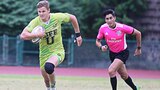 Rugby Wrap Up I Episode 11
Rugby Wrap Up I Episode 11
06 Jul 5:48 2020
28:08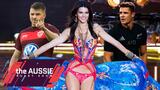 Dan Carter One-Ups Drew Mitchell at Paris Victoria
The team from The Aussie Rugby Show gets stuck into the first round of Super Rugby AU.
09 Jul 5:55 2020
29:25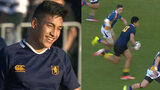 Rieko Ioane's schoolboy highlights for Auckland Grammar just
Rieko Ioane as a centre for Auckland Grammar took their 1st XV to New Zealand's national semi-finals in 2014 and his potential was on show for all to see.
06 Jul 2:06 2020
5:52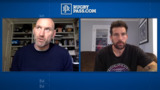 Lawrence Dallaglio Rewatches The 1997 British & Irish
Lawrence Dallaglio sat down with Jim Hamilton to rewatch the first test of the 1997 Lions tour to South Africa.
30 May 14:21 2020
17:04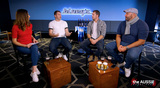 The Aussie Rugby Show | Episode 7
Join hosts Drew Mitchell, Steve Hoiles, Lou Ransome and special guest Sean Maloney as they chat all-things Australian Rugby.
01 Jul 22:37 2020
29:19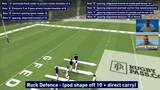 Tonga Coach gives the breakdown on Defence
Tonga Doorey gives RugbyPass a full breakdown on Ruck defence in rugby
06 Jul 16:42 2020
5:12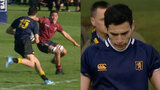 Shaun Stevenson as a schoolboy was a masterful
Shaun Stevenson was a handful at 1st XV schoolboy rugby level with Auckland Grammar. The fullback had a great step of both feet, a swerving run, and was masterful territorial kicker from the backfield.
07 Jul 23:39 2020
5:35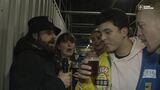 Fan Reactions | New Zealand's rugby fans come
Sam Smith reports from the world's first live rugby match in Dunedin as the Highlanders take on the Chiefs in Super Rugby Aotearoa.
15 Jun 7:24 2020
3:27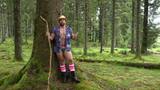 RugbyPass and Budgy Smuggler team up for exciting
Budgy Smuggler is hosting a brilliant competition which gives you and your friends the chance to win a club fit-out of your club worth £5000. If that wasn't enough, you also have the opportunity to win 100 pairs of Budgie Smugglers for your club!
10 Jul 15:47 2020
2:06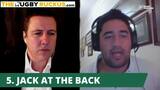 Morgan Turinui on why Jack Maddocks has to
Ex Wallaby Morgan Turinui explains why Jack Maddocks is not a winger and now that he is finally getting the opportunity at fullback the Waratahs and Wallabies must make him the highest re-signing priority.
07 Jul 1:22 2020
2:57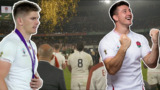 Rugby Will be back
The Duke of Sussex, Jonny Wilkinson, Eddie Jones and Sarah Hunter say thank you to England's rugby clubs for pitching in to combat coronavirus.
27 Jun 11:48 2020
2:23
The Rugby Ruckus - Tight Five | Episode
The Rugby Ruckus crew were back live with the Tight Five show as Australian Super rugby returned. Ben Kimber and ex-Wallaby Morgan Turinui host Blues assistant coach Dan Halangahu to discuss the first round of Super Rugby AU.
06 Jul 3:47 2020
46:41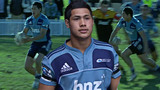 A young Roger Tuivasa-Sheck shreds the Chiefs for
Tuivasa-Sheck caused the Chiefs fits as the Blues ran up a 36-12 win in 2011, which led to New Zealand schoolboy selection for Roger.
11 Jul 20:06 2020
2:56
The Breakdown | Episode 23
The team at Sky Sports NZ talks all things Super Rugby Aotearoa after Rd3 of the comp and covers all the other news in the global game.
30 Jun 22:11 2020
52:07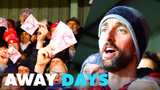 This is what Rugby fans in England are
RugbyPass travel to Gloucester's Kingsholm Stadium to see just how good the atmosphere is at the iconic English rugby ground!
17 May 11:15 2020
6:24
Rugby World Cup memories | Gavin Hastings
Jim, hamilton and RugbyPass sat down with Scotland Legend Gavin Hastings, who talked us through his best and worst memories of the '91 RWC.
25 Sep 10:31 2019
6:11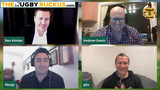 The Rugby Ruckus - Tight Five | Episode
RugbyPass presents a brand new LIVE rugby chat show out of Australia by The Rugby Ruckus team - TIGHT FIVE. You can submit live comments or questions, and before the show you can even VOTE for or SUGGEST topics to be covered at therugbyruckus.com
30 Jun 2:10 2020
48:19
The Rugby Pod react to Saracens not appealing
The Rugby Pod gave their reaction to the news that Saracens will not appeal the 35 point deduction that they were given in light of breaching salary cap regulations.
20 Nov 15:18 2019
17:37
Super Rugby Aotearoa | Rd3 Blues v Highlanders
Blues coach Leon MacDonald and Highlanders coach Aaron Mauger discuss the outcome of their round three clash in Super Rugby Aotearoa.
27 Jun 10:53 2020
9:33
The Rugby Pod Quarantine Quiz
Andy Rowe turned quizmaster this week as he put Big Jim and Goodey's knowledge to the test in another quarantine quiz.
24 Apr 16:22 2020
5:21
RugbyPads | Episode 2 | Jamie George
Jim visits Jamie George at his home in St. Albans, to see what life is like in London's plush Northwest.
21 Nov 12:05 2018
5:07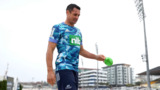 Carter joins Blues
Dan Carter to lace up boots for the Blues.
04 Jun 6:35 2020
1:16
Yamaha unleash ferocious defence on Dan Carter but
After a first-half onslaught from some ferocious Yamaha defence, Dan Carter hit back with two classy assists for Kobe after taking some brutal hits. The man still has the Midas touch.
19 Jan 8:25 2020
2:32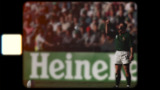 The story behind one of the coolest players
RugbyPass were lucky enough to speak to Joel Stransky, the man who won the World Cup for South African in 1995. Stransky speaks to us about the 1995 World Cup and the affect that it had on South Africa!
04 Jun 16:03 2020
22:58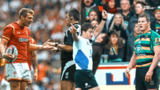 JP Doyle | Stories from a referee
Irish Referee JP Doyle, sat down with Jim Hamilton to discuss his career to date.
16 Jun 9:59 2020
35:13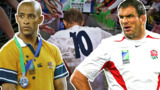 How the 2003 Rugby World Cup final was
Neil Back and Matt Giteau share their memories of the 2003 Rugby World Cup final in Sydney.
10 Jun 12:16 2020
16:36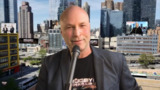 Rugby Wrap Up I Episode 10
Rugby Wrap Up I Episode 10
23 Jun 7:03 2020
27:43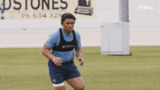 Super Rugby Aotearoa | Caleb Clarke
Auckland Blues winger Caleb Clarke talks about being a part of the back to back wins his team have enjoyed to begin Super Rugby Aotearoa.
24 Jun 2:03 2020
3:43
Erasmus' chemo therapy at RWC
Springboks coach Rassie Erasmus was under-going chemo at Rugby World Cup.
22 Jun 4:16 2020
1:04
Rugby Explorer | South Africa
We travel to South Africa for the latest episode of Rugby Explorer. Jim explores the stunning cities of Cape Town and Porth Elizabeth and meets the local rugby communities in both cities.
01 Mar 2:17 2019
43:45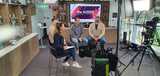 The Aussie Rugby Show - Episode 6
Join hosts Drew Mitchell, Steve Hoiles, Lou Ransome and special guest Sean Maloney as they chat all-things Australian Rugby.
25 Jun 3:32 2020
27:46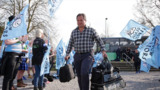 Rennie says Glasgow time valuable
Rennie has sights on Wallabies revival.
22 Jun 7:32 2020
1:26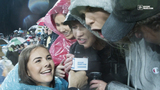 The Chiefs fans in Waikato country are on
Sam Smith reports from the Wark as the Chiefs host the Blues at FMG Stadium. The rain didn't stop the locals turning out but a few went home with the bitter taste of disappointment!
21 Jun 3:25 2020
5:53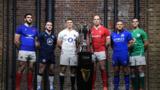 CVC Six Nations deal stalled
CVC Six Nations deal stalled due to pandemic
20 Apr 2:55 2020
1:14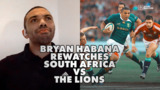 Bryan Habana rewatches South Africa vs The Lions,
Jim Hamilton is joined by Bryan Habana to rewatch the second test between the Lions and South Africa in 2009.
08 May 14:41 2020
16:36
The Season | Series 5 | Episode 1
In a country where rugby is king, high schools are breeding grounds for future rugby talent that the sporting world acknowledges to be the most plentiful on the planet.
10 Nov 3:20 2019
24:00
The Breakdown | Episode 22
The Sky Sports NZ team discuss all the action from Rd2 of Super Rugby Aotearoa and news from around the world.
23 Jun 22:16 2020
52:02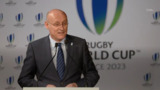 Laporte wants Club World Cup
Laporte outlines plan to replace Champions Cup with a new Club World Cup.
07 Apr 7:23 2020
2:35
Loosehead Footy I Episode 4
Loosehead Footy I Episode 4
09 Jul 4:26 2020
54:45
The Academy - Part One
RugbyPass takes a look behind the scenes at the Leicester Tigers' player academy.
13 Apr 19:46 2019
23:44
Eddie Jones reacts to England | Tuilagi red
Eddie Jones and Owen Farrell spoke to the media following their sides win against Wales at Twickenham.
07 Mar 20:56 2020
12:48
The Breakdown | Episode 5
The SkySports NZ Rugby team analyse round 4 of Super Rugby and are joined live in studio by Chiefs skipper Sam Cane. We also hear from a rather chuffed Tim Mikkelson who is set to become the most capped All Blacks Sevens player.
26 Feb 5:33 2020
52:00
SAHRC: 'We have the evidence'
SAHRC dismiss reports they do not have the evidence to charge Etzebeth.
26 Nov 7:11 2019
1:27
Fijian powerhouse Nemani Nadolo on leaving life in
Great to have Fijian International and soon to be Leicester Tiger Nemani Nadolo on the pod this week to discuss life at Montpellier and why he chose the East Midlands to continue his rugby career.
17 May 17:09 2020
7:02
Life After Rugby | Andy Powell
One of Welsh Rugby's biggest characters on and off the pitch, RugbyPass travelled to Brecon to see how life after rugby is treating Andy Powell.
31 Dec 11:57 2019
27:36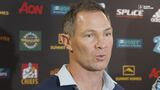 Leon MacDonald and Warren Gatland post match press
The head coaches of the Auckland Blues and Waikato Chiefs discuss their match in round two of Super Rugby Aotearoa
20 Jun 10:08 2020
8:44
The Breakdown | Episode 21
The Sky Sports NZ team talk about all the action from round one of the Super Rugby Aotearoa competition.
16 Jun 22:50 2020
52:02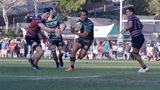 The Season | Series 6 | Episode 1
In episode one, we're taken to Round 6 of the Queensland GPS Rugby competition where the only two unbeaten teams in the premiership race come face to face, We also journey back to pre-season and as the team prepares for 2019 kickoff against Churchie.
20 Mar 6:25 2020
24:00
RugbyPass Insiders | Tonga | Road to Japan
RugbyPass went behind the scenes with the Tonga national team as they prepare for the 2019 World Cup in Japan.
20 Sep 11:25 2019
33:22
Eddie Jones apologises after making 'half-Asian' joke in
England head coach Eddie Jones was forced to apologise after making a bizarre remark about racism that has invited renewed scrutiny of his England regime.
20 Feb 18:08 2020
9:34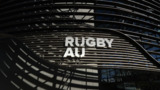 Reds trio terminate contracts
Reds trio terminate contracts with Rugby Australia following stand-off.
22 May 6:09 2020
1:24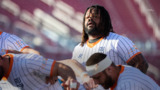 Bastareaud's rocky start to MLR
Bastareaud was already 'clashing' with his new MLR coach and captain.
23 Mar 6:37 2020
1:21
The Rugby Pod I Season 4 I Episode
It's the final episode of the season but it won't be long before the start of the next...from more info on what's unravelling at Gloucester to Goodey's experience with Mike Ford. All that plus another hilarious riddle for Jim to solve.
12 Jun 1:17 2020
62:24
The Breakdown I Episode 8
NZ Rugby CEO Mark Robinson and Minister of Sport Grant Robertson join the Breakdown to talk about the immediate future of rugby in New Zealand following the suspension of Investec Super Rugby due to the threat of Coronavirus.
23 Mar 9:15 2020
57:19
Scott Robertson on the Crusaders' Round 3 clash
Razor discusses the challenge they will face against the Blues.
12 Feb 9:11 2020
7:20
RugbyPass Ventures: Stuart Hogg
In Episode 1 of RugbyPass Ventures, Stuart Hogg introduces his new clothing line, Johnstons of Elgin.
04 Feb 3:38 2019
4:37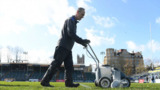 Premiership announces match restart date
Premiership Rugby announces match restart date for suspended 2019/20 season.
05 Jun 9:12 2020
1:49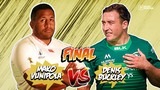 RugbyPass FIFA Pros Northern Series Charity Championship Final
Denis Buckley takes on Mako Vunipola in the RugbyPass FIFA Pros Northern Series Charity Championship Final.
17 Apr 12:51 2020
8:24
Andy Goode and Jim Hamilton on THAT Joe
The boys discuss all things Joe Marler after some questionable behaviour in England's powerful display against Wales.
23 Mar 9:41 2020
11:38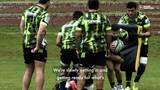 Super Rugby NZ | First look at the
Cory Jane talks through the first couple of weeks at training in preparation for the new 5 team NZ based Super Rugby competition.
01 Jun 4:48 2020
1:03
The Season | Series 6 | Brisbane Boys
The sixth series of 'The Season' in partnership with Brisbane Boys College - In the lead up to the series premiere, we take a look at some of the personalities involved including barnstorming centre, Jack Howarth.
11 Mar 1:33 2020
1:47
Schalk Brits | Bringing Home Gold
Schalk Brits spoke to RugbyPass about his experiences bringing the William Webb Ellis trophy back to South Africa.
16 Jan 15:26 2020
3:08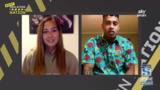 Isolation Nation | Episode 14
The Sky Sports NZ team brings you all the latest chat from around rugby in New Zealand as the Super Rugby Aotearoa competition draws nearer.
27 May 21:27 2020
27:50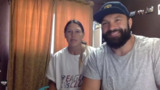 Rugby Wrap Up | Episode 9
Rugby Wrap Up - Week 9
17 Jun 4:19 2020
28:25
The Rugby Pod I Season 4 I Episode
Fly half Dan Biggar joins Big Jim and Goodey to discuss being compared to Michael Jordan, his relationship with referees, working under Chris Boyd, Wales' transition, steering clear of social media and much more.
03 Jun 3:24 2020
64:23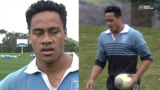 A young Jonah Lomu playing schools rugby.
Jonah Lomu plays for Wesley College during the final of the 1993 New Zealand Secondary Schools Condor rugby Sevens tournament in Auckland.
12 Jun 13:30 2020
3:24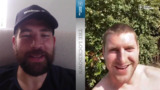 On Lockdown with Finn Russell
Jim Hamilton checks in with Finn Russell on The Lockdown.
28 Mar 11:46 2020
25:54
The Rugby Pod discuss who should captain The
With a Lions tour fast approaching, Big Jim and Goodey take a look at who should be the one to lead The Lions in South Africa.
02 Jun 8:32 2020
5:59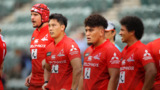 Sunwolves excluded from Japanese league?
Why the Sunwolves won't take part in proposed new Japanese domestic league.
04 May 8:24 2020
1:27
When will Premiership Rugby return? - Premiership Rugby
As the coronavirus continues to impact sport across the globe, Big Jim and Goodey caught up with Darren Childs to discuss the likelihood of the Premiership season being resumed.
30 Mar 10:46 2020
11:49
The Season | Series 5 | Episode 2
Training ramps up a gear as the team hits the gym to complete their final phase of strength work, while the leadership group provides critical analysis of the recent victory against Auckland Grammar.
17 Nov 1:56 2019
24:00
This is what happens when you drive rugby
Who We Are - Being Welsh #Isuzu RugbyPass were lucky enough to meet Welsh Rugby legends James Hook and Shane Williams. We took both the players back to their roots as Jim Hamilton went into the heart of Wales with them.
11 Mar 13:16 2020
8:57
Big Jim Hamilton's hilarious response to riddle
As if the big man doesn't get confused enough, this riddle had our Jim in a right twist. Luckily the boys were there to lend a helping hand to the poor lad…
23 Mar 10:11 2020
4:07
World Rugby president Bill Beaumont joins the Rugby
Great to have Sir Bill Beaumont chatting to Goodey and Vice-captain Jim as he announces some radical changes to the world of rugby.
07 May 9:55 2020
8:44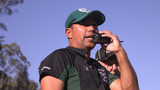 The Season | Series 6 | Episode 5
An unconvincing win against Ipswich Grammar School has the coaching staff concerned about the potential distraction of Old Boys weekend, while the rugby playing musicians prepare for their big night.
17 Apr 1:32 2020
24:00
The Rugby Pod I Season 4 I Episode
Fresh from seeing off the challenge of Gus Pichot and winning a second term as World Rugby Chairman, Sir Bill Beaumont joins Jim and Goode. Plus, we discuss Premiership breakaway rumours, the possibility of rugby returning and many more.
05 May 8:53 2020
56:36
The Season | Series 5 | Episode 4
A must-win fixture against neighbouring Tauranga Boys High School puts the team's success in the firing line.
01 Dec 5:25 2019
24:00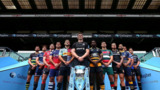 Player group may contest cuts
Rugby stars considering mutiny over Premiership wage cuts.
26 Mar 7:15 2020
1:23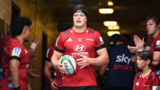 Scott Barrett out for season
Crusaders captain Scott Barrett to undergo surgery.
24 Jun 6:23 2020
1:06
The Season | Series 5 | Episode 5
A single kick ends up being the difference between a successful season or a failed campaign and Hamilton hearts are tested in the Tauranga rain.
08 Dec 2:36 2019
24:00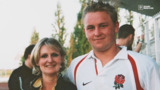 Matt Hampson - RugbyPass exceptional stories
RugbyPass has followed the incredible story of ex-professional rugby player Matt Hampson, who was paralysed from the neck down following a scrummaging accident while training with the England U21s in March 2005.  Social.
13 Apr 16:43 2020
31:56
Inside the Barbarians
RugbyPass went behind the scenes with one of the most iconic rugby clubs in the world as they prepared for a clash with Wales at the Principality stadium.
12 Jan 15:47 2020
37:53
Can the Lions beat South Africa in 2021?
RugbyPass had the pleasure of talking to England and Leicester centre Manu Tuilagi about all things Lions!
21 Dec 19:10 2019
4:42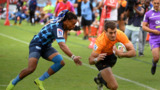 Australasian comp to replace Super Rugby?
How a trans-Tasman competition could be the death of Super Rugby.
28 Apr 5:45 2020
2:50
RD Blitz - He had one job
With time up, all that needed to be done to secure the win was to kick the ball out..
07 Aug 10:44 2019
1:01
Japan Top League | Round 1 Highlights
Catch up on all the highlights from the opening round of the 2020 Top League season.
16 Jan 2:42 2020
25:25
Flyhalf takes out two defenders while never laying
A flanker and a centre in Croatia have come to blows after they both attempted to tackle a flyhalf in a Regional Rugby Championship match in Split.
05 Jun 10:02 2019
1:56
Folau drama split Wallabies squad
Top Wallabies reveal Israel Folau drama split their World Cup squad.
26 Feb 7:27 2020
2:32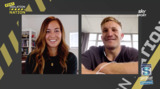 Isolation Nation | Episode 16
Kirstie Stanway and Israel Dagg talk to rugby players from around New Zealand as they gear up for week one of Super Rugby Aotearoa.
10 Jun 22:20 2020
27:00
The Rugby Pod I Season 4 I Episode
We're back with another instalment as the Premiership's marquee player rule, the possibility of non contact rugby being brought in and England's kit deal with Umbro are up for debate among other things.
18 May 5:07 2020
63:24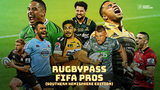 FIFA Pros | Southern Hemisphere Draw
Reporter Sam Smith announces the draw for our southern hemisphere FIFA Pros tournament. 16 rugby players from teams across New Zealand, Australia and Japan will compete for southern supremacy.
22 Apr 4:16 2020
3:36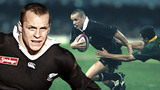 Five minutes of pure Christian Cullen carnage during
All Black fullback Christian Cullen destroying the Springboks and Wallabies during his Tri-Nations career from 1996-2002.
21 Mar 23:15 2020
5:13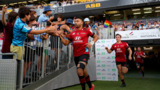 Latest News Southern Edition
Latest News: Southern Edition
17 Apr 10:21 2020
2:31
Ex-All Black wants Super Rugby ditched
Ditch Super Rugby? Ex-All Black's sensational alternative for Australia and New Zealand.
26 Nov 7:39 2019
1:03
26 Nov 6:29 2018
Operation Jaypan - Part 1
Latest Rugby Videos | Rugbypass